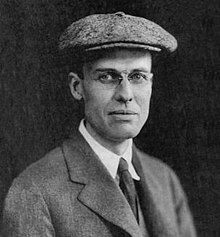 Edward Hopper was a well-known painter and printmaker in twentieth-century America. Edward was born in Nyack, New York in July 1882.  Edward was one of his parents' two children, educated in a strict Baptist environment, and went to a private school. Edward started showing signs of talent in drawing at the young age of five. He eventually began his art studies with a correspondence course in 1899, after which he proceeded to the New York School of Art and Design, where he studied for six years.
While he was primarily regarded for his oil paintings, he was also a talented watercolorist and printmaker. Furthermore, Edward's marriage to Josephine Nivision is reported to have boosted his career significantly.  She largely contributed to his work as both a model and a professional partner. Edward passed away in 1967, at the age of 84.
What was Edward Hopper influenced by?
Chase and French impressionist masters like Édouard Manet and Edgar Degas heavily influenced Edward's early art style. However, sketching live models proved challenging for Hopper, who was raised in a conservative home. After completing his education at the New York School of Art, he traveled thrice to Paris, the center of the Western World in the twentieth century, where the city, its architectural designs, and culture affected his craft.
American urban architecture was also a source of influence for Edward Hopper. He was genuinely fascinated by the American urban scene.
What did Edward Hopper paint about?
Most of Edward's paintings focused on the way humans subtly interacted with the environment, and his paintings often expressed feelings of solitude, loneliness, regrets, and resignation. Some of his famous works also represented physical structures around him, including streets, buildings, and railroads. He also drew solitary figures, primarily women in semi-clad or nude stages, with them often looking out a window or at their workplaces.
What Art movement is Edward Hopper associated with?
Edward is associated with the Realism movement, the Ashcan School, and Modern Art, which was evident in his paintings of subjects engaging in their daily activities. However, after visiting Paris, he also identified with the Impressionism movement which became evident in his subsequent paintings.
Edward Hopper's artwork
Edward struggled to be recognized for the pieces he created and it wasn't until he was 37 years before he received an invitation to exhibit some of his finest paintings. Some of his popular works include Automat, Chop Suey, and Nighthawks. Below are some other artworks from Edward Hopper.