Free Online Art Tutorials (Step-by-Step)
Welcome to ArtLex's Online Art Tutorials! Want to learn how to draw or learn how to paint? Now you can with this series of free drawing lessons, free painting lessons (coming soon!), with step-by-step instructions, screenshots, and video! Our tutorials are perfect for beginners or experts, kids or adults.
All Lessons come with Free Video Tutorials!
Each of our free art tutorials comes with a corresponding video tutorial that shows the exact process in an over-the-shoulder view of our artists instructors. So the techniques in action as our artist draws, detail, and colors a variety of projects. Use these videos for education or inspiration!
Drawing Lessons (Step-by-Step + Video)
In the vast history of humanity, art has always been a constant. The necessity of humans to create whether using paint and a canvas, a
Get Alerted When New Tutorials Go Live!
Want to see more free art tutorials directly to your inbox? Get alerted as new tutorials get published, sign up now!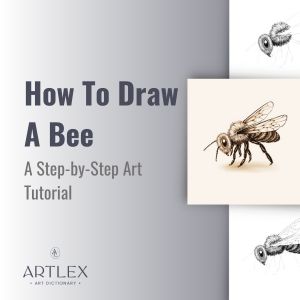 As small as they are, bees are a crucial part of our ecosystem, extraordinary pollinators and a symbol of nature's delicate balance. As if their
Mushrooms have been depicted in art for centuries, but they did not become popular until the 20th century when modernism became more prominent in
Welcome to this how-to guide on drawing penguins! There are 18 different species of penguins, each with its own unique characteristics. From the towering emperor
Books have been present in our history for centuries, from ancient scrolls to modern-day e-books, books have helped us learn, grow, and dream. They have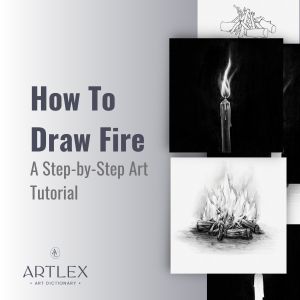 Fire is energy, it doesn't have a defined shape and it changes constantly according to the environment it has around, which makes it tricky to
Drawing feet can be a challenging task for many artists. Alongside hands, they are often considered the artist's worst nightmare. The reputation of feet is
Painting Tutorials and Lessons
(Coming soon!)
We are working hard to bring you new painting tutorials, such as watercolor, pastel, acrylic, and oil painting. Check back here soon or sign up to our email list to get updated as soon as they publish!