Free Online Art Tutorials (Step-by-Step)
Welcome to ArtLex's Online Art Tutorials! Want to learn how to draw or learn how to paint? Now you can with this series of free drawing lessons, free painting lessons (coming soon!), with step-by-step instructions, screenshots, and video! Our tutorials are perfect for beginners or experts, kids or adults.
All Lessons come with Free Video Tutorials!
Each of our free art tutorials comes with a corresponding video tutorial that shows the exact process in an over-the-shoulder view of our artists instructors. So the techniques in action as our artist draws, detail, and colors a variety of projects. Use these videos for education or inspiration!
Drawing Lessons (Step-by-Step + Video)
When it comes to capturing the beauty of nature through art, few subjects are as iconic and challenging as the Strawberry. These small, sweet fruits
Get Alerted When New Tutorials Go Live!
Want to see more free art tutorials directly to your inbox? Get alerted as new tutorials get published, sign up now!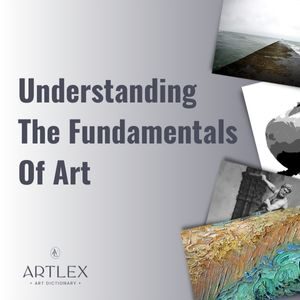 Art fundamentals provide a foundation with which to begin practicing art, analyzing art, and appreciating art. The fundamentals of art include Color, Composition, Value, Form,
Mushrooms have been depicted in art for centuries, but they did not become popular until the 20th century when modernism became more prominent in the
Turkey is a bird that has long been associated with the holiday season. It is a symbol of the fall harvest, and in some cultures,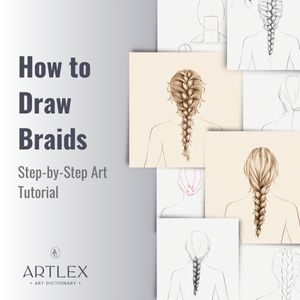 Braids are a popular hairstyle for people of many different backgrounds. They are a symbol of strength, beauty, and individuality. Some people use braids to
Drawing the head is one of the most challenging parts of a portrait. The proportions and shape of the head can sometimes be challenging to
Dragons are one of the most iconic creatures in fantasy. They have been present in folklore and art for centuries. They are a popular creature
Painting Tutorials and Lessons
(Coming soon!)
We are working hard to bring you new painting tutorials, such as watercolor, pastel, acrylic, and oil painting. Check back here soon or sign up to our email list to get updated as soon as they publish!