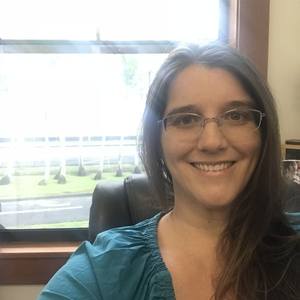 Lockey White is an American Painter specializing in Abstract Art.  Lockey was born in 1973 in California and spent parts of of her childhood living in Saudi Arabia, Bangladesh & India.  Lockey currently lives in Hilo, Hawaii. 
Lockey White is known for her unique artwork using mixed media, encaustic, acrylic & oil paints.
Enthusiasts of her work are welcome to view pieces in person at her art gallery or on her website: https://lockeyoriginals.com/
When Did Lockey White Begin Painting?
Lockey began to create art incessantly right before the pandemic hit and spent her lockdown times being as creative as possible, churning out hundreds of colorful, wacky, wonderful, drippy & trippy abstract pieces of sometimes impressionistic fine art.
What Does Lockey White Paint About?
Lockey White paints about themes of nature, planets, portals, space, water, ocean, and transitions.  A trip to her gallery and serious contemplation of Lockey's art will take viewers on a trip to the Otherworld, another realm entirely where space-time as we know it does not exist. 
Lockey sees her art as a meditation and form of yoga as she does it, never controlling the process but instead channeling it until something interesting emerges. In doing so, the works she creates are a type of drug substitute. Perfectly sober people can find mind altering experiences if they stare at the art long enough!
What Are Movement is Lockey White Associated With?
Lockey White's artwork is classified as Abstract Art.  It can also be seen as Impressionist.
What Artists Influenced Lockey White?
The following artists influenced Lockey White:
Claude Monet
Marc Chagall
Pablo Picasso
Edgar Degas
Salvador Dali
Linda Robertson
Jonathan Weber
Buddhist Thangka Artists
Mary Milelzcik
Jerry Garcia (abstract artist & guitarist for Grateful Dead)
Lockey White Artwork
Find a selection of Lockey White's artwork below.  You can find a full listing of her artwork at her website.
"The Swimming Hole"

"The Opera House"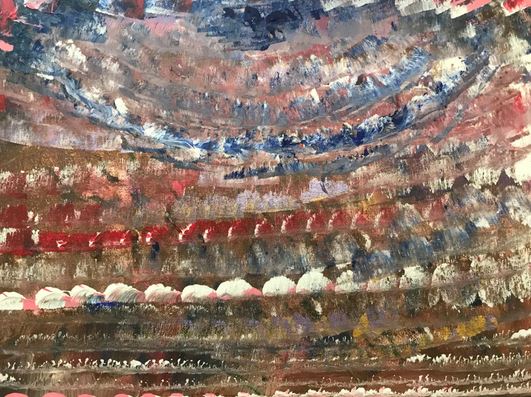 "Ocean Rainbow Sunburst"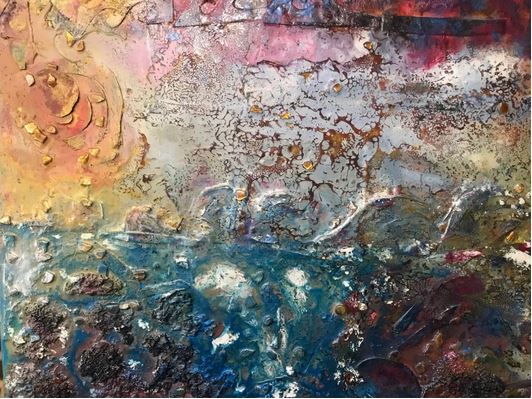 "Royal Borg"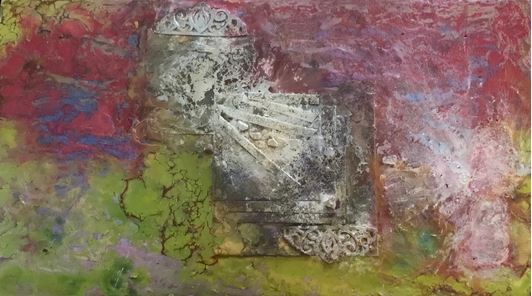 "Shine On"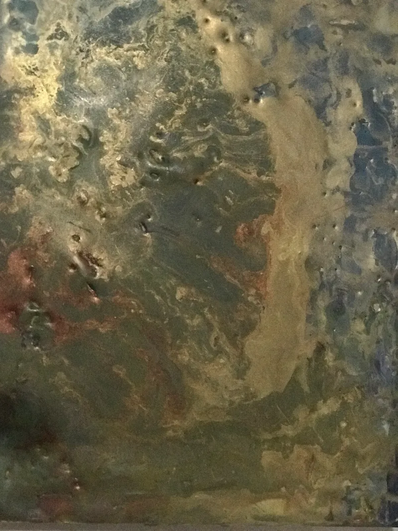 "Crashing Wave"