Best for Artists and Creators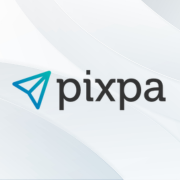 Specially designed for artists; portfolio and ecommerce pages; client proofing galleries. Cons: Limited customization features; No free plan.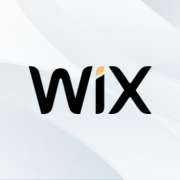 Extensive template selection; fully customizable; AI-powered website generator. Cons: No unlimited storage; ecommerce requires higher subscription tier.
Best for Artists Who Want Control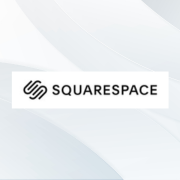 Easy to use with ample customization; multiple templates; unlimited storage and bandwidth. Cons: No free plans; advanced analytics only at higher subscription tiers.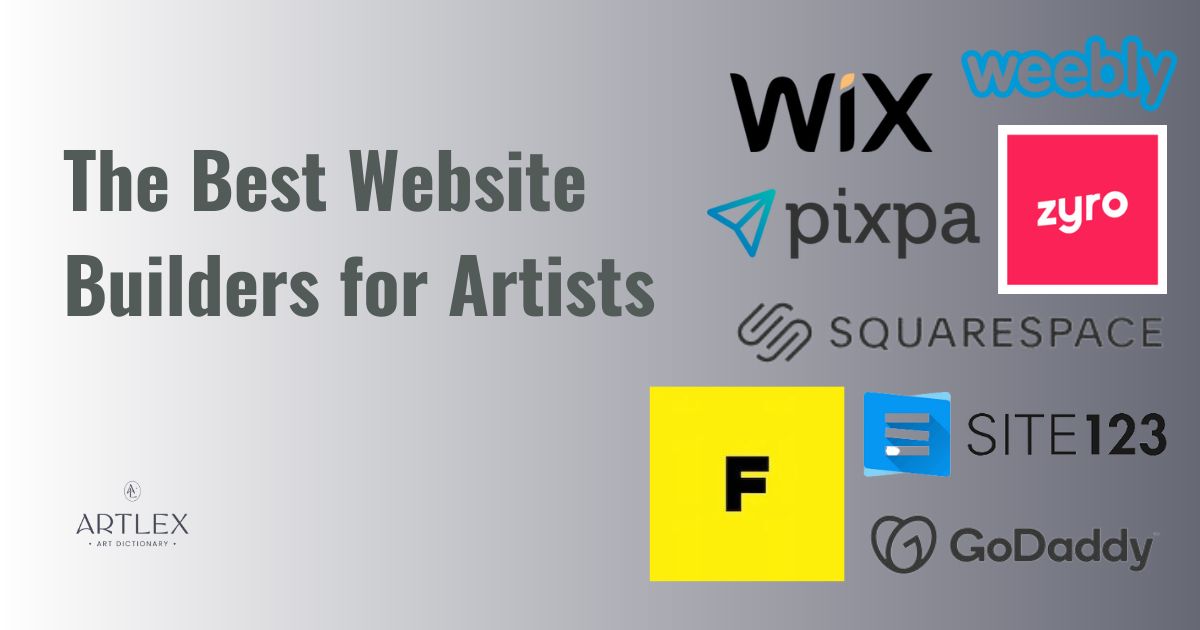 An artist's website is one of the easiest ways to build and keep in touch with their following, but most aren't web designers. For those who need a little help in the website building department, there's a whole world of website builders to choose from. However, not all of them are suitable for the websites artists usually want.
How to Choose a Website Builder for Artists
An artist looking for a website builder should first decide what they want from their website. An artist's website can be an online portfolio, art store, or both, but different website builders are better suited for different purposes.
There are several key things to look for in choosing a website builder. First, artists will want to look at the selection and quality of available templates and how easy they can customize. They'll also want to consider what tools and features are available and whether the builder offers any help with keyword optimization.
Finally, artists will want to consider the price of the website. It's not worth investing a lot of money in a website if it's not going to generate revenue as a result. Users can get a lot for free, but there are things worth paying more for as well.
Webpage Templates
It's fair to say that most artists are not also web designers, so having a broad selection of starter templates to choose from is vital. Templates give users a starting point to help them visualize their website and begin building it, which they can then customize as they go.
Every website builder includes some selection of starter templates at their lowest-tier pricing plan, whether that's free or very inexpensive. Some include all templates at their lowest price, and others give you more at higher subscription tiers. But more isn't necessarily always better when it comes to templates.
Too many templates can be daunting to sort through, especially if there's no intuitive way to sort and filter them by feature. Artists have a very particular set of needs when building an online portfolio or ecommerce store, and not all templates will fit the bill. A smaller selection of templates overall is better than a vast, unmanageable collection that is practically unusable.
Ease of Use
A website builder helps people with no coding experience build a website from scratch. However, there's a lot of variation among website builders in terms of ease of use. For example, some allow for virtually unlimited customization, including dragging and dropping elements freely across the page.
Unfortunately, that level of freedom has its consequences because it leaves a lot of room for error. Less tech-savvy users may unintentionally overlap elements that may look fine on a desktop view but render the mobile site completely unusable. Some web builders avoid this issue by forcing objects to snap to a grid, while others don't allow you to modify the layout at all.
Unfortunately, the easier a website builder is to use, the fewer customization options users have available. A few rare site builders combine ease of use with limitless customization, but users almost always have to pay a higher subscription fee for that.
One other factor that goes toward ease of use is domain hosting. Website builders often include a generic subdomain (as in, www.weebly.com/yoursitehere) with free or entry-level subscription plans. Most include a custom top-level domain (as in, www.yoursitehere.com) with a paid plan, but some don't offer that until higher subscription tiers, and some don't offer one at all.
If a website builder doesn't offer a custom domain, they may connect to the one you already own. This usually requires a bit of tech-savviness, so users without a decent foundation of web knowledge may want to stick to site builders that include the domain. Having a portfolio website is of no benefit to an artist if their followers can't find it to begin with.
Tools and Features of the Website Builder
This category is hard to quantify because it all depends on what the artist hopes to get out of their website. Different website builders focus on different priorities, so choosing the best one often boils down to what features an artist needs and wants.
The best portfolio website builders for artists prioritize the ability to display high-resolution images. This allows website visitors to look at the photos on the page in their original detail. Websites without this feature may display poor image quality, which is a deal-breaker for many artists.
If the artist's primary purpose in building the website is to sell their work, they may prefer website builders with lots of ecommerce tools. Photographers, in particular, will want to look for proofing galleries, which allow them to share their watermarked photos with clients to help them make a purchase, and contract generators.
Some website builders provide newsletter functionality and other business management tools, but not all artists will need that. Many artists just want a place where people can find their work online, and for those, even the most basic website builders can accomplish that.
Search Engine Optimization (SEO)
Search engine optimization (SEO) is key to drawing organic traffic to an artist's online store and portfolio. Web users searching for a particular piece of art or style will use search engines to lead them to what they're looking for. Search engine optimization uses relevant keywords and structural elements to make a particular website appear sooner than other sites in the search results.
For example, an abstract sculptor would want to include the phrase "abstract sculpture," of course. But an art fan looking for a piece of surrealist sculpture using a search engine wouldn't find that artist's page unless they included that keyword as well. Search engine optimization ensures that the text on a website is responsive to as many relevant search queries as possible.
What does a website builder have to do with search engine optimization? A lot, as it turns out. Some website builders include SEO tools such as keyword generators and even artificially intelligent (AI) writers to help artists optimize their content. Writing helpful product descriptions and informative blog posts is easier with tools like these.
At the opposite end of the spectrum are the offenders. Not only are these providers lacking in SEO tools, they actively make optimization more complicated than it would be with another provider. Some website builders don't allow users to create a blog page, which is a huge downside.
Blogs are the easiest and most effective part of a website to optimize for search engine traffic. An artist portfolio with no blog functionality makes it virtually impossible for organic web users to find that portfolio. This isn't a problem if the artist has a significant social media presence that can drive their followers to the site, but it's a big problem if they don't.
Pricing
They say that you get what you pay for, but artists can generate a robust online portfolio and web store to sell their art for free or close to it. At the low end of the price spectrum, some website builders offer a completely free website. However, not all free plans are created equal, though they all have ways of encouraging users to upgrade.
For example, those that do have a free subscription plan usually display their logo on the website, which most artists dislike. (Some, like Weebly, even include their logo on their lowest paid subscription, requiring users to upgrade to higher-priced plans to remove the branding.) Others will offer a limited number of templates or features on their free plans.
Some website builders don't offer a free version at all, but most offer a free trial of some sort, usually around two weeks. This allows artists the opportunity to explore the features of the website builder to decide whether it will work for them. However, users should be aware that the free trials often rely heavily on features only available in top-tier subscriptions.
There's a broad spectrum of features and services among paid subscriptions that are included at different tiers. Some website builders offer more storage, pages, or product listings at higher subscription levels. Others offer nominal ecommerce at lower tiers but require a more expensive subscription to handle more than a couple of transactions.
Finally, as in the ease of use section above, some include a generic or custom domain in the subscription price, while others require users to obtain that elsewhere. Hidden costs like these can add up and should be considered when evaluating which are the best artist website builders.
The Best Artist Website Builders on the Market Today
Here's our list of the best website builders for artists, whether they're looking to build a portfolio, sell their work online, or both.
Best Website Builder for Artists and Creators – Pixpa
Runner-Up Website Builder for Artists – Wix
Best Website Builder for Artists Who Want Control – SquareSpace
Best Website Builder for Artists in a Hurry – GoDaddy
Best Website Builder for Minimalist Aesthetics – Zyro
Best Website Builder for Artists On a Budget – Weebly
Best Website Builder for a Beautiful Portfolio – Format
1. Best Website Builder for Artists and Creators – Pixpa

Templates: 7/10
Ease of Use: 9/10
Tools and Features: 8/10
Search Engine Optimization: 6/10
Pricing: 8/10
Pixpa was explicitly designed to help artists build a professional website to display their portfolios online without any specialized technical knowledge. Initially created with photographers in mind, Pixpa makes it easy for any artist to put an artist portfolio website online in minutes, and it's loaded with helpful features to help artists do business.
Each of Pixpa's template designs is image-centric and intended to show off an artist's work, but they also include pages for a blog and an online store. Photographers can even create special galleries to share proofs with clients, which is a feature not many other website builders have.
Getting started takes no time at all, but users are more or less stuck with the available templates. The customization options are relatively limited, but that makes it easier for Pixpa to optimize all of its pages for mobile, so users can reach their audience however they like to browse online.
Tech-savvy artists will likely find Pixpa's customization options too limited, but it's an excellent solution for those who just want to put their art online and get back to creating.
There's no free plan, but there's a 15-day free trial, and plans are very reasonably priced. The lowest tier starts at $3 per month (billed annually) and offers up to 200 portfolio images and five ecommerce sales per month. Artists who need more room or sales than that will have to upgrade to higher pricing tiers.
Pros
Made for artists
Built-in portfolio and ecommerce pages
Client proofing galleries
Cons
Templates lack customizable features
No free plan
2. Best Overall Website Builder for Artists – Wix

Templates: 10/10
Ease of Use: 9/10
Tools and Features: 9/10
Search Engine Optimization: 9/10
Pricing: 9/10
Wix is as well-known as Squarespace, and it's popular among artists for a few good reasons. There's a vast selection of over 800 templates to choose from, so artists are sure to find one they like if they're willing to dig long enough. There aren't many that are artist-specific, though, which is disappointing.
The intuitive website builder is a lot more flexible than most others, with drag-and-drop functionality that offers limitless customization. The downside of this, though, is that it's possible to place elements in a way that causes display errors on the desktop site, mobile version, or both.
Users who want to avoid this risk can stick to the pre-designed layout or use the Wix Artificial Design Intelligence (ADI), an AI-powered website generator. This tool asks users a series of questions about what they want from their website and generates a website with relevant information auto-filled.
Once Wix ADI generates the framework of the website, users can enter the traditional Wix editor to do more specific customizations. The traditional editor is a little hard to use, though, so it's probably best for more advanced users.
Wix is as good for selling art as it is for sharing it, thanks to the Wix Art Store, a powerful integrated ecommerce platform that displays your work beautifully. Unfortunately, some ecommerce features are only available at the business level for over $23.00 per month. Most portfolio features are free, and the lowest paid tier is $14.99 per month.
Pros
Wix ADI auto-generates a website in minutes
Fully customizable templates
Drag and drop editor
Ad-supported free plan
Cons
No unlimited storage
Ecommerce requires a higher subscription tier
3. Best Website Builder for Artists Who Want Control – SquareSpace

Templates: 9/10
Ease of Use: 9/10
Tools and Features: 9/10
Search Engine Optimization: 6/10
Pricing: 8/10
Squarespace is one of the most well-known website builders across all industries. But it has some unique features that make it a good fit for artists who want to showcase or sell their work online.
Creating an artist website with Squarespace is easy, even with no web design experience at all. There are over 100 templates to choose from, some of which are specifically for online art portfolios and ecommerce sites. I love how easy it is to visualize my work in the templates.
Users are locked into the template structure, but there's still tons of room for customization. Details of each template can be tweaked to fit any aesthetic, and there are over 20 free and paid Squarespace extensions to enhance your page however you like.
Squarespace has several blogging tools, including some helpful guides on search engine optimization, but the SEO tools aren't as easy to use as the rest of the site. Artists will have to do their own optimization for product descriptions and blogs.
Unfortunately, there are no free plans, but artists get a lot of bang for their buck from Squarespace. Even the lowest tier includes a free domain name and unlimited storage and bandwidth at $12.00 per month. Higher tiers add analytics, customer accounts, and advanced ecommerce functions.
Pros
Tons of templates
Ecommerce and online portfolio in one
Unlimited storage and bandwidth
Cons
No free plans are available
Analytics only available at higher subscription tiers
4. Best Website Builder for Artists in a Hurry – GoDaddy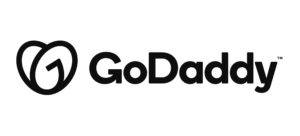 Templates: 6/10
Ease of Use: 9/10
Tools and Features: 6/10
Search Engine Optimization: 6/10
Pricing: 7/10
GoDaddy has been a big name in the web hosting industry for a long time. The GoDaddy website builder helps artists turn their web address into a powerful portfolio website in no time. It has a lot of starter templates to choose from, including some for art and photography. Users choose their favorite template, replace the default page content with their own, and hit "publish."
It doesn't get much easier than that, especially for artists who aren't particularly tech-savvy. Unfortunately, that ease of use comes at a cost. Aside from replacing the pictures and text, there's almost no customization available. Users can't add, move, or remove elements from the templates. Still, the template library is vast enough that there's a template layout for everyone.
GoDaddy's integrated ecommerce platform offers that same ease of use to artists looking to sell art online. The InSight analytics tool is especially helpful for new and experienced art sellers who want to reach their sales goals. Users simply tell InSight what they want to achieve, and GoDaddy recommends the next step to help get you there.
Users can get started for free, and the lowest paid tier costs $6.99 per month for the first year. But to get those ecommerce features, GoDaddy users have to subscribe to the most expensive ecommerce plan at $14.99 per month. Product listings, discounts, and promotional features are unavailable at any of the lower tiers.
For artists looking for more of an artist portfolio website than an portfolio online store, the lowest pricing tier is more than sufficient. It includes unlimited storage, analytics, and guidance at a price lower than most other website builders even have available.
Pros
Low prices
Unlimited storage and analytics at all pricing tiers
Super easy website builder
Cons
Minimum customization
Ecommerce only available at top pricing tier
5. Best Website Builder for Minimalist Aesthetics – Zyro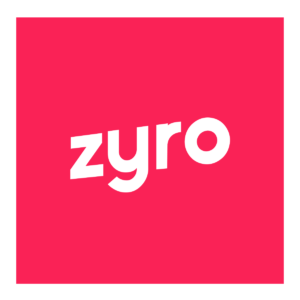 Templates: 6/10
Ease of Use: 8/10
Tools and Features: 9/10
Search Engine Optimization: 8/10
Pricing: 7/10
Zyro is a relative newcomer to the world of website building, but don't be fooled by that detail. This website builder is an excellent choice for artists who need to build their portfolio website on a budget. Zyro offers the lowest pricing plans compared to others on this list, and it still has plenty of features.
Zyro's template library isn't huge, but it still has a variety of minimalistic templates, including some designed specifically for portfolio websites. The editor interface features a helpful grid layout and drag-and-drop functionality to help artists customize their page while keeping it balanced and free from clutter.
For a new provider, Zyro offers a surprising number of helpful bonus features, too. Artists can use the integrated ecommerce platform to sell their artworks. There are even marketing tools like a free logo maker and heatmap to help users see what parts of their website will be most attractive to viewers.
Blogs are great for generating website traffic, but most artists don't have time to write optimized copy. Zyro's secret weapon, the AI-Writer, automatically generates copy that artists can use in their blogs as-is or edit for clarity and quality. While the AI-generated copy isn't perfect, it's a pretty good rough draft for artists to work with, and it's better than no copy at all.
The lowest price point at $2.90 per month includes those AI tools and a whopping 1 GB of storage space, which is a lot more than most premium providers offer at the lower end of their offerings. Artists who want to sell their work online will need to upgrade to one of the two eCommerce tiers. The lower tier includes up to 100 product listings, while the higher one has no such limit.
Pros
Outstanding features at the lowest price on the market
Easy-to-use website editor
Powerful SEO and AI tools
Cons
The blogging interface is limited in features
Fewer templates than other portfolio website builders
6. Best Website Builder for Artists On a Budget – Weebly

Templates: 7/10
Ease of Use: 9/10 (Weebly Editor) 6/10 (Square Editor)
Tools and Features: (1-10)
Search Engine Optimization: 3/10
Pricing: 9/10
Weebly is a great low-cost option for artists who are primarily interested in having an online portfolio. With Weebly, users can create a beautiful website easily, absolutely for free. There are over 70 templates to choose from, with different customization options depending on which website editor users select.
The Weebly Editor allows users to drag and drop website elements onto the page, where they snap to a grid to help keep things tidy. With the Weebly Editor, artists can add a contact page, portfolio, and even a blog. Users can add entire sections to a page or individual elements one at a time.
The Square Editor, Weebly's new website editor, is surprisingly lacking in features compared to the older Weebly Editor. Perhaps it's because the Square Editor is intended to be used for ecommerce sites, but it's still a little strange. Websites made with the Square Editor have even fewer customization options than the original Weebly Editor, and they can't have a blog at all.
Not having a blog is kind of a big deal for an ecommerce page. A blog is an almost essential piece of an artist's marketing, using SEO to drive traffic to their work. For that reason, we recommend Weebly more highly for artists primarily looking for an online portfolio website. Artists looking to sell their work should probably look elsewhere other than Weebly.
Weebly has the most robust free plan of all the website builders on this list, which gives users a Weebly domain. The lowest-priced "Personal" tier at $6.00 per month allows them to connect to a custom domain but still displays the Weebly logo at the top of the page. Weebly users will have to subscribe to the "Professional" tier to remove the logo altogether.
Pros
Feature-loaded free tier
The drag-and-drop editor is easy to use
The built-in app store offers free and paid add-ons for more customization
Cons
Square Editor, for ecommerce, has no blog ability
Lowest-tier paid plan is still ad-supported
7. Format – Best Website Builder for a Beautiful Portfolio
Templates: 6/10
Ease of Use: 10/10
Tools and Features: 10/10
Search Engine Optimization: 5/10
Pricing: 7/10
Format is an intuitive web page builder designed with artists in mind. To be specific, Format was initially created for photographers, but it's just as useful for artists of all disciplines. The key benefit of building an artist's website with Format is the use of high-resolution images. Artists can display their work on their websites in rich detail.
There's a massive selection of templates to choose from to get started, but only a few are available at the lowest pricing tier at $7.00 per month. To access all of the starter templates, users will have to upgrade to the PRO plan, which is normally $15.00 per month. Higher pricing plans also include more high-resolution images, photo storage, and a custom domain.
One fun thing about Format is that all pricing tiers include business management tools, like client proof galleries and contract generators. None of the generic website builders do that, and we haven't seen any other artist website builders that do it, either. That's a massive bonus for artists who do a lot of commissions, especially photographers.
Ecommerce features are available, but artists who make a lot of sales online will have to upgrade to the highest tier, usually $25.00 per month. At that price, users can sell up to 1,000 products, whereas at the PRO tier, they can only sell 3. For that reason, Format is probably best for artists who make their sales on another platform.
Pros
High-resolution images
Made for artists
Client proofing galleries
Client contract generator
Cons
No free plan
The lowest price plan is extremely limited
Conclusion
Choosing a website builder can be overwhelming, but artists can save themselves a lot of time, energy, and frustration by knowing what they're looking for. We hope this guide to the best website builders for artists has been helpful.