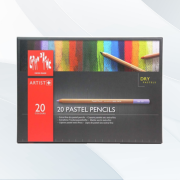 High-quality, professional-grade pastel pencils; lacks neutral tones.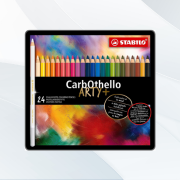 Affordable and richly colored; perfect for beginners.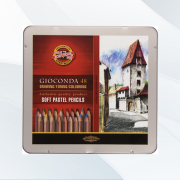 Soft core, water-activated for blending; best for intermediate artists.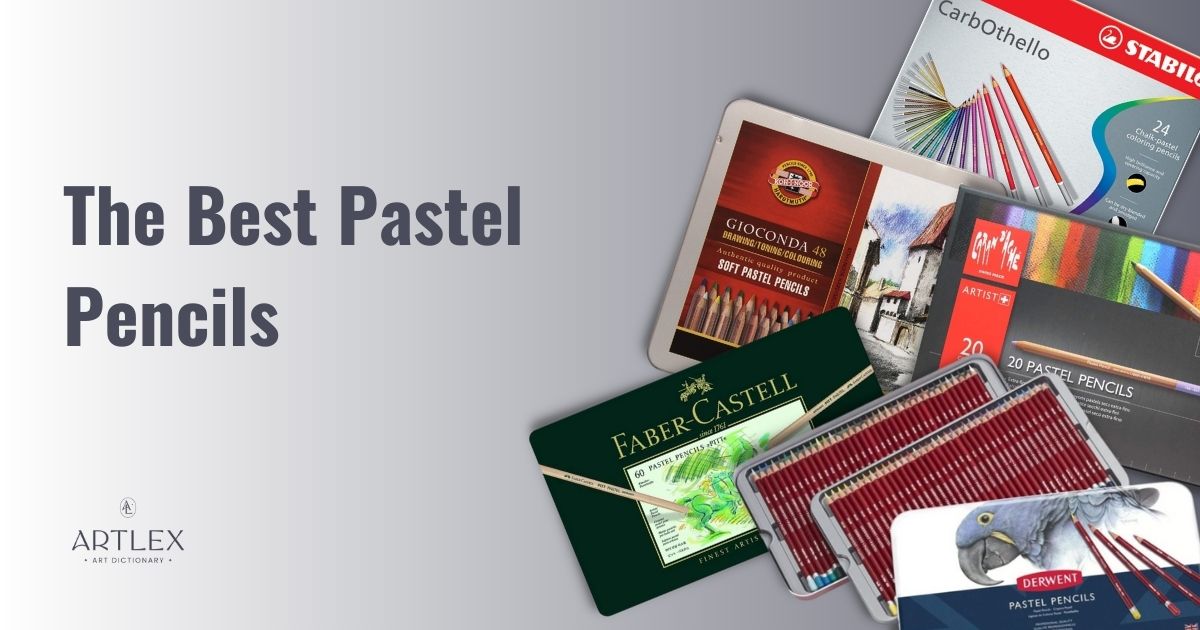 A beginner entering the world of pastels might wonder what the best pastel pencils to use are, which we will cover, and why price, color variety, and consistency are the primary factors to consider when choosing pastel pencils. We will also cover how to choose the best pastel pencils for beginners, drawing, and the best pastel pencils for professionals.
How to Choose the Best Pastel Pencils
The most important selection criteria for pastel pencils are as follows:
Price
Pastel pencils can be pricey but are well worth the investment due to the unique highlights and finer details they add to artwork. Beginners can invest in a good quality set for around $30, whereas professional sets with many pigments can be a few hundred dollars.
Color Variety
Distinct from other mediums, pastels are opaque and do not blend well in order to create different tones, so professionals or artists who have used pastels before and understand their application and technique would do well with a large variety of colors. For beginners, starting with a few colors is best in order to master technique and understand how pastels differ from other mediums.
Consistency
Most pastel pencils are water-soluble, allowing for smoother color blending, making them less chalky and rough like hard or soft pastels. Hues are layered, then a blending tool like these VENCINK blending stumps are used to combine colors, and the set also includes one of the best sharpeners for pastel pencils. Pastel paintbrushes, like these Creative Mark set, can also be used to blend pastels. Pastel pencils can have a soft and powdery texture, perfect for shading, layering, and color distribution, whereas hard "pitt" pencils are better suited for fine details. Just as important as choosing colors with the right consistency is selecting the best paper for pastel pencils, which is thicker and toothed, allowing the colors to integrate into the paper. An excellent choice is the Strathmore 400 series pastel pad. Lastly, some artists swear by using a fixative to protect their final work and our previous article here covers different types of fixatives, including non-toxic options.
Pastel Pencils vs. Soft/Hard Pastel Sticks
Pastel pencils are a nice option for pastel drawings and a good alternative to the larger pastel sticks, such as soft pastel or hard pastel. There are several reasons why an artist might choose pastel pencils are pastel sticks, including:
Sharper Point and Detail
Pastel pencils are able to be sharpened and can hold a fine point. This is especially useful for fine details.
However, for applying lots of pastel to a paper/canvas at once, soft pastels are a better option.
Cleaner and Less Smudging
Working with pastel pencils is easier to use than working with hard or soft pastel sticks, as they are cleaner to work with and don't create smudges on the paper.
Artists will often use a combination of soft/hard pastels, oil pastels and pastel pencils in the same piece, so it's not necessary to choose one or the other.
Our Product Recommendations
Best Pastel Pencils Overall – Caran d'Ache Pastel Pencils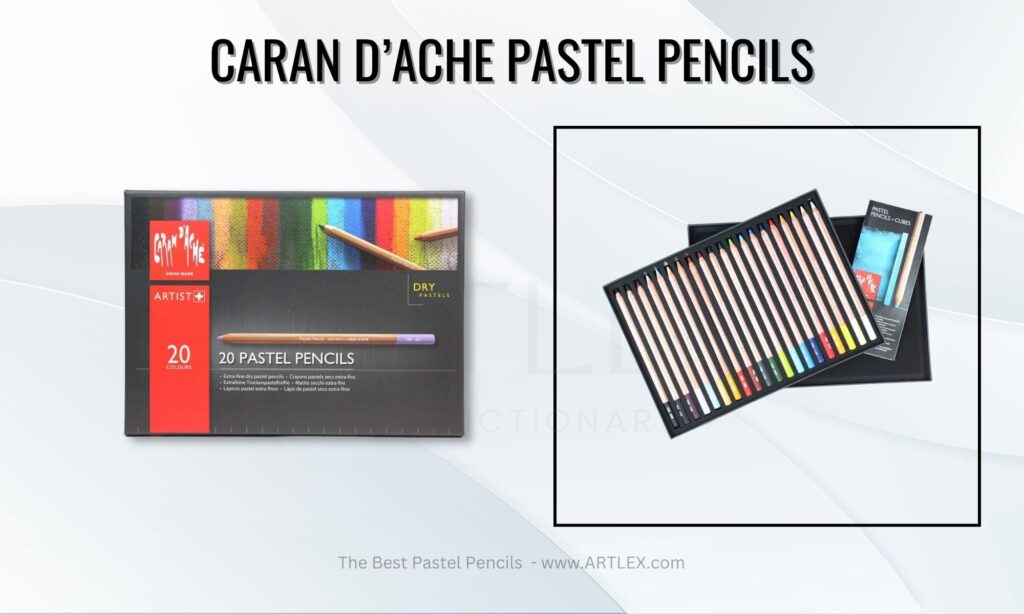 Selection Criteria
Price – ~$198.95
Color Variety – 120 Pieces
Consistency – Hard
About Caran d'Ache Pastel Pencils
The Caran d'Ache brand is unique in that the company creates its products based on feedback from professional artists. This allows them to produce one of the best quality pastel pencils on the market and one of the finest pigments available. The consistency of these wax-based 120 piece set is hard and powdery, making them perfect for layering. Pigments are vibrant and packed with color, and all pencils in the Pablo range are water-resistant and permanent.
Pros
Each pencil displays its lightfastness rating
Easy to sharpen and hold a point
Produces no wax bloom like other brands
Vibrancy can be toned down with a blending stump
Cons
Does not include neutral or skin tones
Best Pastel Pencils for Beginners – STABILO CarbOthello Pastel Pencils for Beginners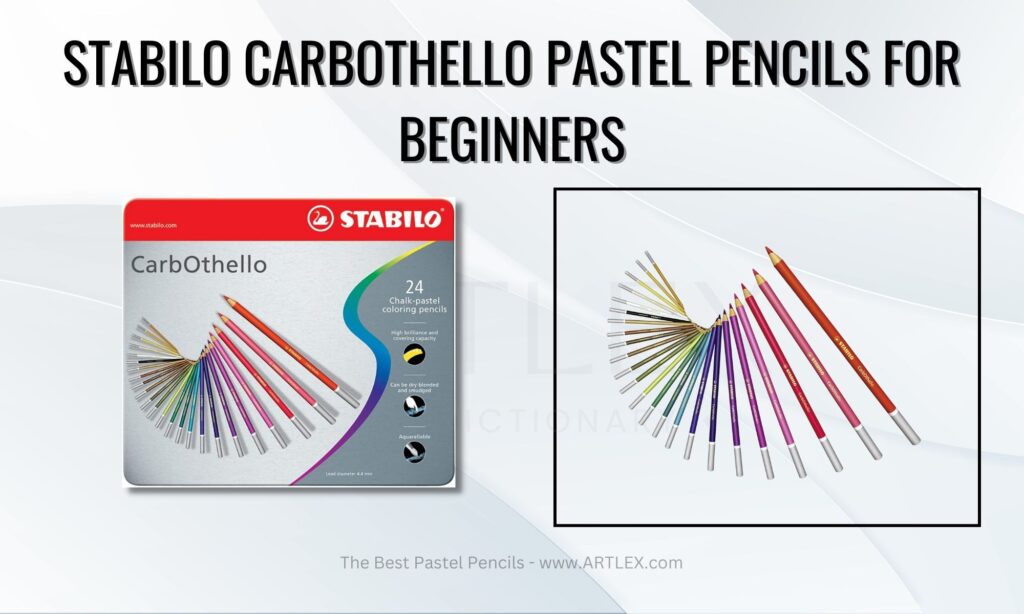 Selection Critera
Price – ~$30.49
Color Variety – 24 Pieces
Consistency – Chalky
About STABILO CarbOthello Pastel Pencils
Artists looking for the best pastel pencils for beginners won't be disappointed by the price, quality, or variety of these STABILO CarbOthello pastel pencils. These pastel pencils are ideal for beginners, and this set of 24 provides enough color variety to understand layering and highlight techniques. While these pencils have a chalky consistency, they don't leave a lot of powdery residue that can smudge artwork. The colors are rich and can be layered for brighter pigments.
Pros
One of the best bargains for a quality pastel pencil set
Easy to blend and smudge
Cons
Their soft core can make them difficult to sharpen
Does not conform to ASTM standards of health
Best Pastel Pencils for Drawing – KOH-I-NOOR Pastel Pencils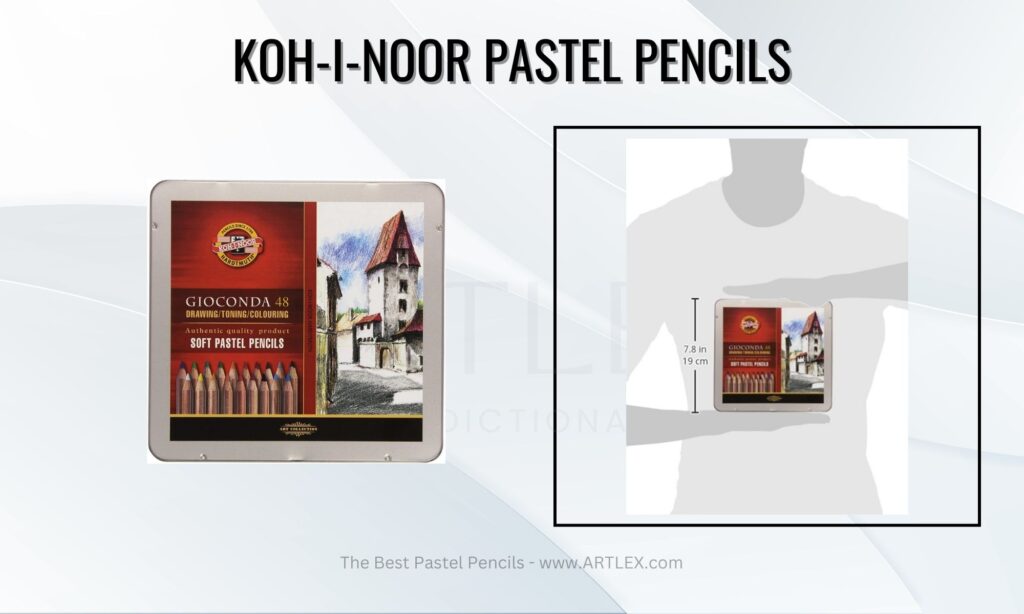 Selection Criteria
Price – ~$66.48
Color Variety – 48 Pieces
Consistency – Soft
About KOH-I-NOOR Pastel Pencils
One of the best pastel pencils for drawing due to their bold colors, soft core, and powdery texture, these KOH-I-NOOR pencils are suitable for intermediate artists who have experience working with pastels. These pastels activate with water, making them easier to blend than other water-resistant pastels. In addition, there are a large variety of natural colors like browns, yellows, greys, and blues, making them one of the better sets of pastel pencils for drawing animals, skin tones, and landscapes.
Pros
Bold colors
Doesn't contain duplicate colors
Easy to sharpen
Cons
May be difficult to sharpen
Best Professional Pastel Pencils – Derwent Pastel Pencils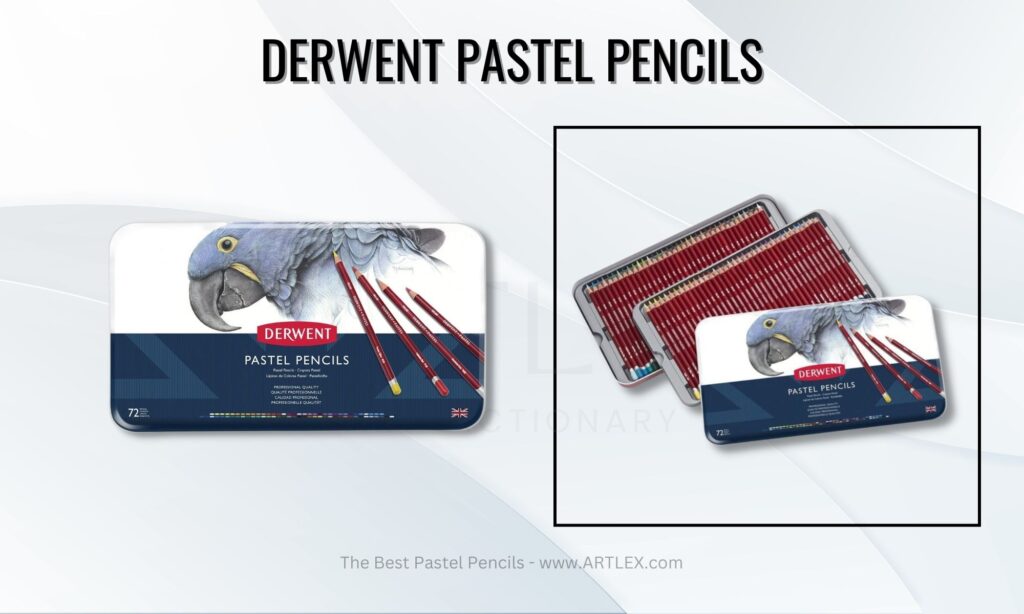 Selection Criteria
Price – ~$144.48
Color Variety – 72 Pieces
Consistency –Soft
About Derwent Pastel Pencils
Professionals will appreciate the variety of bold and diverse colors in this 72 piece Derwent pastel pencil set. Colors include a large variety of browns, greens, and blues, perfect for adding highlight and details to art. The pastels are soft, powdery, and create an even consistency on nicely toothed paper. It's important not to blow the chalky residue left on the paper but to lightly tap it into the garbage.
Pros
Includes an excellent variety of colors for different applications
Black paper highlights their vibrant pigments
Cons
Some colors are more difficult to sharpen than others
The tin can pop open if traveling.
Best Pastel Pencils for Fine Detail – Faber-Castell Pastel Pencils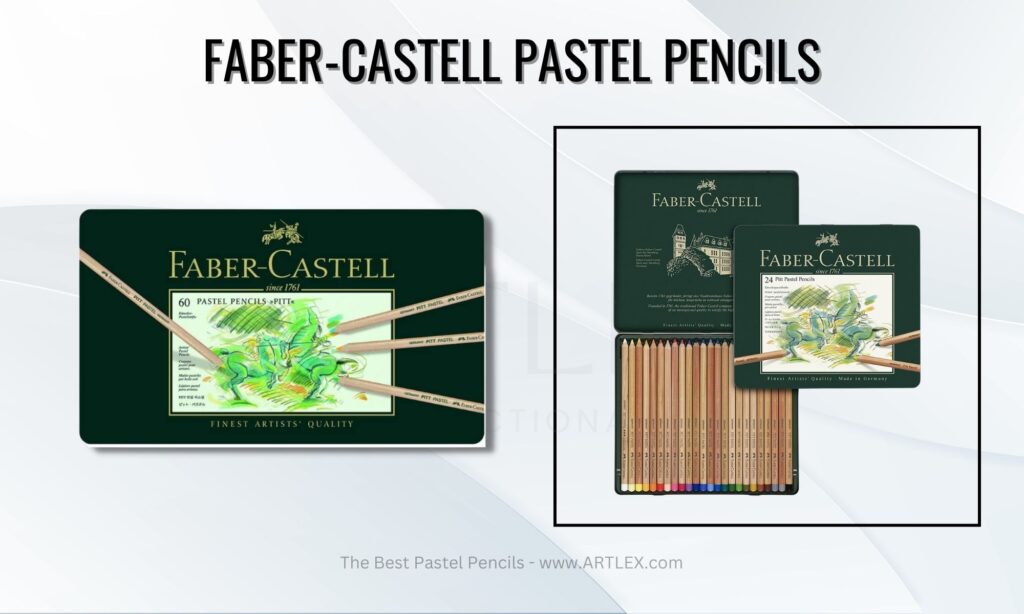 Selection Criteria
Price – ~$138
Color Variety – 60 Pieces
Consistency – Hard
About Faber-Castell Pastel Pencils
Creating fine details with pastels can be challenging, but these Faber-Castell pastel pencils can make easy work of it due to their pitt cores. Pitt pastel pencils are entirely wax and oil-free, making them easier to sharpen without breaking and are able to hold a point. They are also lightfast and have vibrant pigments. These pencils were also rated as one of the best pastel pencils for portraits with their assortment of skin and hair tones.
Pros
Are non-toxic and conform to ASTM standards of safety
Easy to sharpen, even in an electric sharpener
Leaves hardly any powdery residue
Cons
Tin isn't great for traveling
Conclusion
This wraps up our guide to the best pastel pencils. Not only have we discussed how you could identify different kinds of pastel pencils, but we've also shared our recommendations in various contexts.
We've discussed how you can choose the best pastel pencils and why price, color variety, and consistency are key deciding factors. We've outlined them thoroughly to help you understand them easily.
Lastly, we've combined our recommendations in different situations. So whether buying the best pastel pencils for beginners, for drawing, or pastel pencils for fine details, we've discussed it all.
Thanks for reading; we hope our suggestion helps you purchase a set of the best pastel pencils for your next project.
Sources
You Might Also be Interested In: