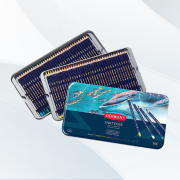 High-quality pencils known for their easily blendable, consistent color tones and long-lasting lightfastness.
Faber-Castell Albrecht Durer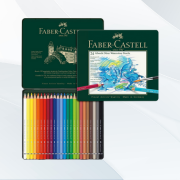 Affordable artist-grade pencils with vibrant, versatile colors that are perfect for beginners.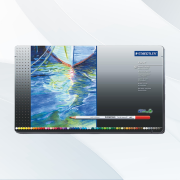 Offering a variety of 60 colors, these pencils excel in sketchbook art with their strong lead and vibrant colors.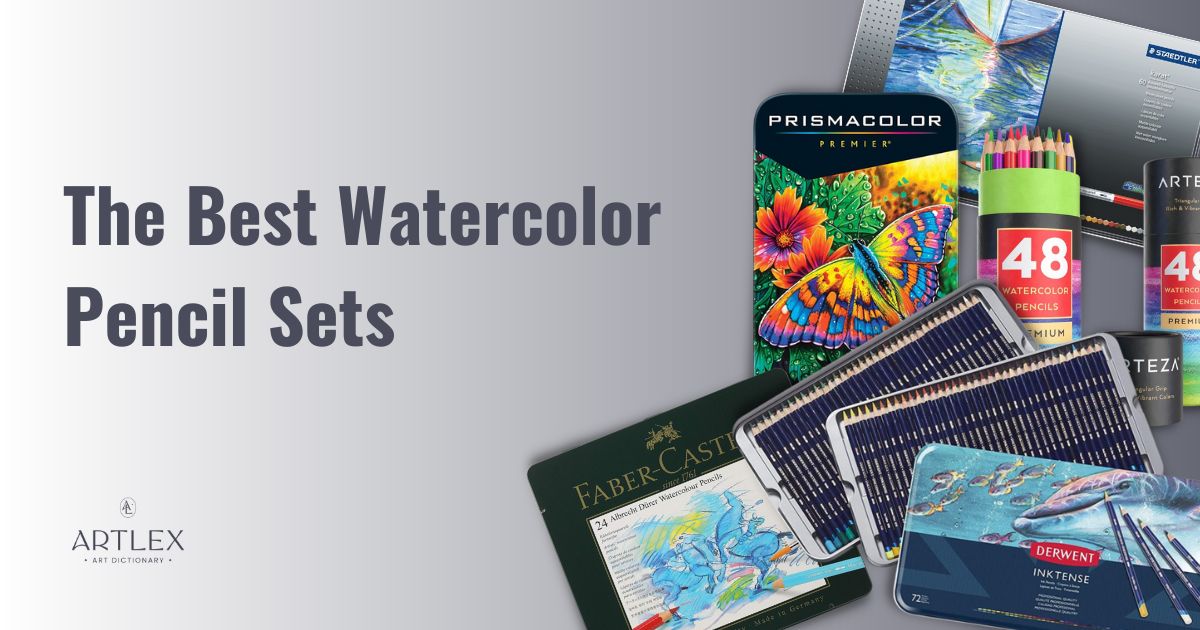 Deciding on which watercolor set to buy can be daunting with all of the options available, but we will cover the very best watercolor pencils based on the grade and the lightfastness of the shades. We will also cover the best watercolor pencils for different use cases, like those for beginners, sketchbooks or coloring books.
All products are graded based on 1-10 for each selection criteria, with 10 being the best.
What are Watercolor Pencils?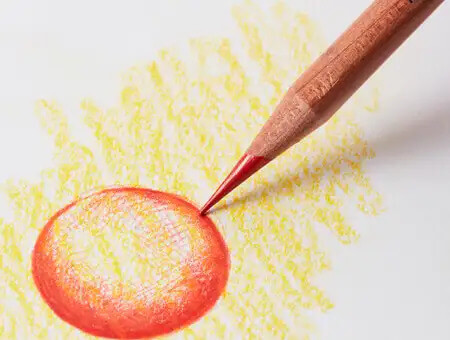 Watercolor pencils are watercolor pigments wrapped in a wooden pencil that allows for greater control when painting, without the mess of watercolor paint. They are also an excellent and versatile medium to create watercolor pencil art, sketches, illustrations, or drawings.
For artists looking to learn watercolor techniques or for plein air art, or outdoor painting, watercolor pencils are an excellent choice due to their transportability, general ease of use, and contained hues. Beginners learning different blending, wash, or fine detail techniques will also find watercolor pencils to be an excellent introduction to this medium.
How to Choose the Best Watercolor Pencils (Selection Criteria)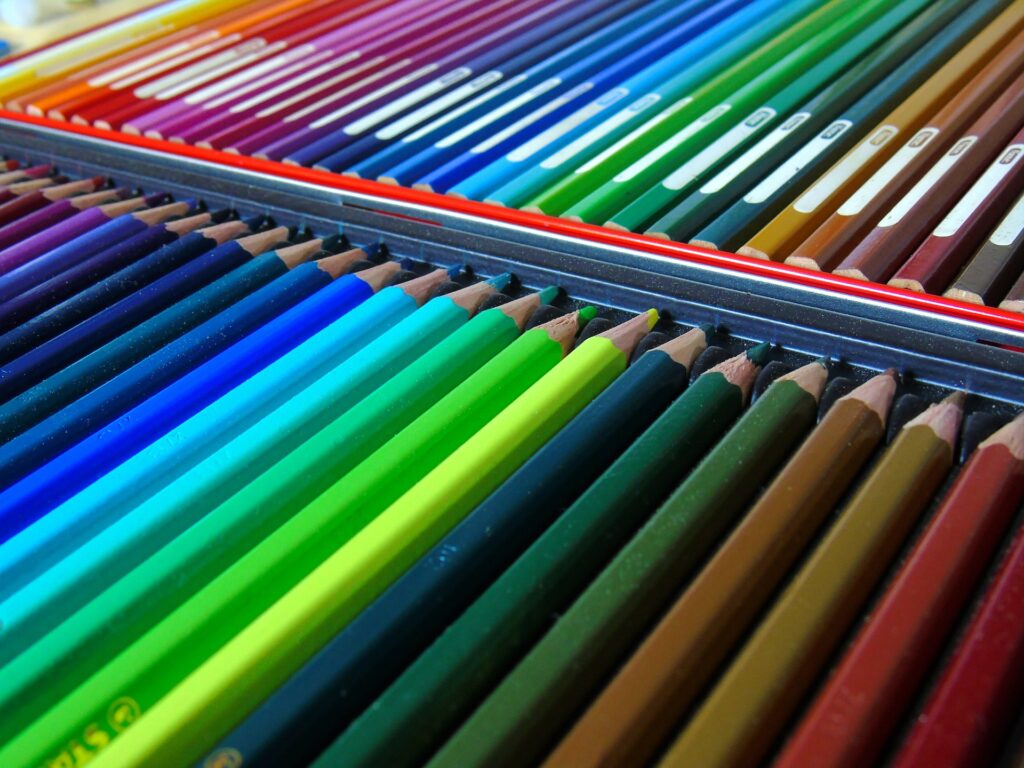 While very different from painting with a brush, watercolor pencils have multiple uses that create very different art. For instance, they can be used dry or with water added to the tip then applied to dry watercolor paper or a dry pencil on wet watercolor paper, to name a few. Watercolor brush pens like this one also allow for greater control and creativity when sketching or illustrating. Lastly, watercolor pencils can also be more forgiving while learning this difficult medium.
Grade
There are three widely accepted grades of watercolor pencils to choose from, student, artist, or professional grade. These categories help buyers understand the quality of art supplies they're investing in.
Student-Grade
Student-Grade watercolor pencils are categorized by the vitality of colors, lightfastness, and ease of use. Also usually are made from wax; they are always cheaper than professional-grade pencils and are good for learning techniques and applications due to their inexpensive cost. They also have the least attractive packing, usually a paper box.
Artist-grade
Artist-grade or scholastic grade watercolor pencils are usually a step up from student grade in that they are easy to blend and have a bit more color intensity. They can be made of wax or oil and are more expensive than student-grade. The container can be tin or higher quality cardboard.
Professional grade
Professional grade is for artists with a lot of experience in various watercolor painting techniques, color theory, and application varieties. Some hues can even maintain their color (lightfastness) for 100+ years. This grade is the most expensive but worth the price when looking for vibrant shades. The box is generally made of tin or wood, and the pencils themselves are more elaborate than other grades.
Lightfastness
How long artwork can maintain its vibrancy is of prime importance when wanting to gift, display or sell your work and is measured by lightfastness. The American Society of Testing and Materials (ASTM) has come up with a standard way to measure the lightfastness of all media from gouache, watercolor, to acrylic. Using four exposure methods from daylight to fluorescent lighting, the ASTM has created five levels: one being excellent and five being very poor. All watercolor pencils are rated individually, and most student-grade pencils have a fair lightfastness, while professional-grade pencils are considered excellent lightfastness.
Our Product Recommendations
1. Best Watercolor Pencils Overall – Derwent INKTense Watercolor Pencils

Selection Criteria
Price – ~$94.99 (Was $114)
Grade – Professional
Lightfastness – Varied
About Derwent INKTense
Derwent watercolor pencils are one of the highest regarded brands on the market, and this 72-piece watercolor pencil set is one of the best quality pencils in the industry due to its delicate application, which helps the shades blend easily. Derwent is known for its consistent color tones and how easily their hues can be altered to get just the right effect. Although Derwent Inktense pencils not as vibrant as some other branded sets, the variety of tones in this pack can help blend several different colors to create livelier artwork. Each pencil is measured for lightfastness, with the average pencil capable of holding its color for 50+ years under the standard exhibit settings.
Pros
Many colors to choose from
Easy to blend
Excellent for beginners
Colors are organized in a practical tin
Water soluble pencils
Cons
2. Best Watercolor Pencils for Beginners – Faber-Castell Albrecht Durer Watercolor Pencils

Selection Criteria
Price – ~$35.95 (Was $38.45)
Grade – Artist
Lightfastness – Varied
About Faber-Castell Albrecht Durer
Faber-Castell watercolor pencils are the highest quality pencils available from this brand and are an excellent deal for students looking for quality without breaking the bank. The color intensity of these hues means very little can go a long way to cover broad areas of paper, and although initially heavy and rough when dry, once water is applied, they are creamy smooth. In addition, the ease at which these colors can be blended makes this 24-pack of pigments quite versatile. While most watercolor pencils hold their hue for 25 years, the colors in this set can maintain their lightfastness for 100+ years.
Pros
Excellent quality while still being affordable
Can last a long time due to the intensity of the colors
Perfect for use dry or wet
They are water soluble pencils
Cons
Doesn't have many colors included
3. Best Sketchbook Watercolor Pencils – Staedtler Karat Aquarell Premium Watercolor Pencils

Selection Criteria
Price – ~$86.98
Grade – Professional
Lightfastness – Varied
About Staedtler Karat Aquarell Premium
With 60 colors to choose from, this Staedtler watercolor pencil set has enough variety for any artists' sketchbook or watercolor art needs. Their thin and strong lead allows for drawing details with a dry tip while still providing control when blending with water to fill more expansive areas for a transparent watercolor effect. What's more, these are also vibrant colors, even the lighter hues, when dry and wet, so very little is needed to fill detailed areas of artwork. If looking for the best watercolor pencil sharpener, nothing worked better than an electric pencil sharpener like this one from AMFAT.
Pros
Can be used as standard colored pencils as well
No pencil marks are left behind once water is added
Creamy shades when wet or dry
Cons
The inside of the included tin is made of plastic and may wear down quicker
4. Best Watercolor Pencils on Amazon – Arteza Watercolor Pencils Set of 48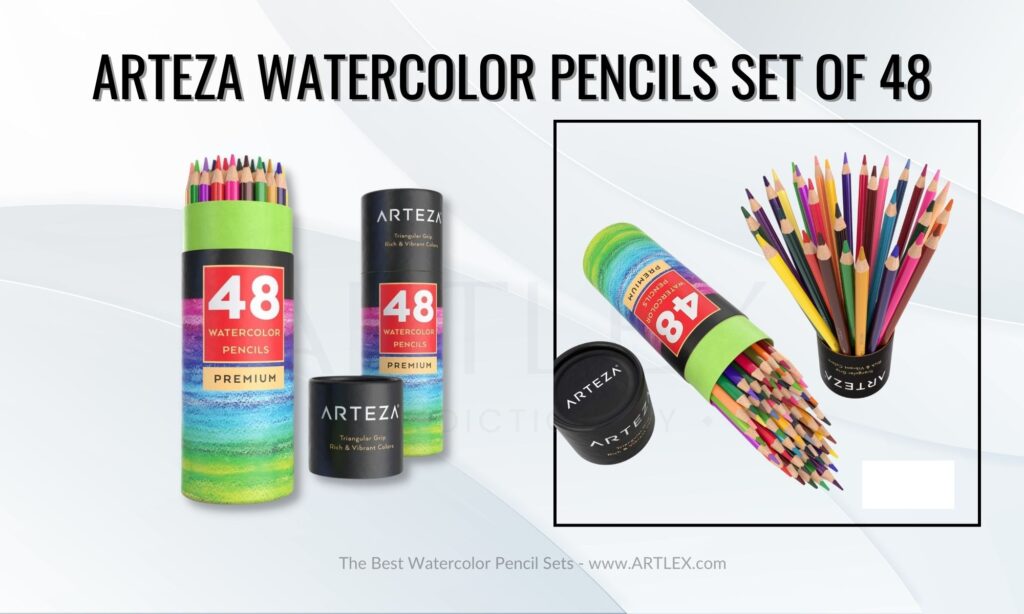 Selection Criteria
Price – ~$16.99 (Was $19.94)
Grade – Artist
Lightfastness – Varied
About Arteza Watercolor Pencils
Although most well known for their professional-grade watercolor pencils, this artist-grade set is excellent for the quality and cost. Having one of the most impressive blending abilities for this price and a virtually unbreakable tip, this 48-piece set of premium colors is perfect for teaching students and teens the art of blending and mixing watercolors without leaving a mess. In addition, the colors in this set have a lightfastness ranging from 25–100 years and come in a helpful storage tube.
Pros
Excellent quality for the price
On par with Faber-Castell for blending ease
A variety of colors to choose from
Each pencil has a triangular shape to eliminate rolling on flat surfaces
Vigorous shades
Cons
Some of the lighter colors aren't as vibrant as other brands
5. Best Watercolor Pencils for Coloring Books – Prismacolor WaterSoluble Colored Pencils

Selection Criteria
Price – ~$40.99
Grade – Artist
Lightfastness – Varied
About Prismacolor 3597T Premier Colored Pencils
When coloring thin lines in a coloring book, having a set of watercolor pencils that are easy to blend with a durable tip is essential, and these Prismacolor watercolor pencils set meets those requirements. The 36 colors are the most popular shades used in the watercolor world, and these soft, lively colors make blending, mixing, and layering easy without leaving residue or clutter on the page. The strong tip doesn't break easily like many other brands and can save money having to replace the pencils in the long run. The colors included in this set are also very lightfast.
Pros
Most popular colors that are easily blendable for unlimited color combinations
Price is excellent for the quality
Durable tip means cost-savings if used daily
Includes a compact tin case
Cons
Conclusion
This wraps up our guide to the best watercolor pencils. Not only have we discussed how you could identify the best watercolor pencils, but we've also shared our recommendations in various contexts.
We've discussed how you can choose high quality watercolor pencils and why grade and lightfastness are the key deciding factors. We've outlined them thoroughly to help you understand them easily and identify the best value watercolor pencils on the market.
Lastly, we combined our recommendations in different situations. So whether it is watercolor pencils for a sketchbook or a coloring book or the best watercolor pencils on Amazon, we've discussed it all.
Thanks for reading. We hope our suggestions help you purchase the best product for your art projects.
Sources Used: