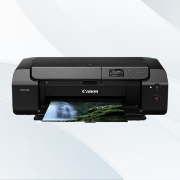 High-performance A3 printer with exceptional color accuracy and diverse connection interfaces, ideal for quality-focused printing.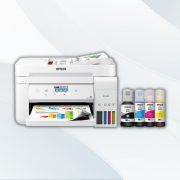 Cost-effective ink tank printer providing crisp resolution, good printing speed, and a year's worth of ink, excellent for large format printing."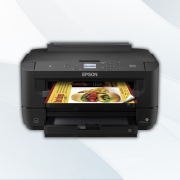 Affordable A3 printer offering high-resolution, accurate printouts with excellent durability and preservability, although running costs can be high.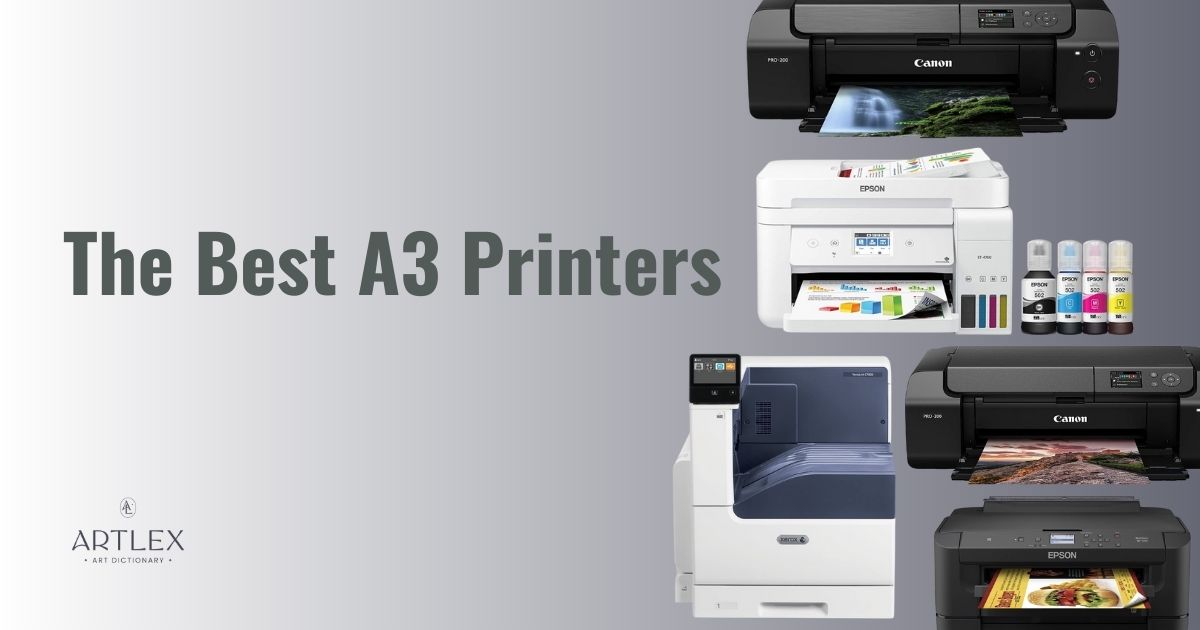 A3 printers are most commonly used in offices or for documents or artwork requiring a slightly larger paper size than your "regular" A4 papers. Unfortunately, finding A3 compatible printers might be difficult, so we've put together this guide to help with the buying process.
To make this process as easy as possible, we put together this guide on the best A3 printers on the market today. Our process took us over 30 hours of researching, testing, editing and formatting this guide. We certainly hope you find it useful.
Much of the time was spent determining the best selection criteria for A3 printers, and we landed on the following as the core selection criteria to consider:
Paper size
Print resolution
Print speed
Print quality
Ink type
Price
See below for a break down of each of these, how they are measured and why they are important.
Then we determined common use cases for A3 printers and tracked down the best individual printer for that situation. You can see those below in our final list.
We hope you find this list enjoyable. If you have any feedback, we have a survey that will open on the bottom right as you scroll down the page, please use it!
Enjoy!
How To Choose the Best Printer For A3 Printing
We've found the following criteria are to be most relevant while looking for the best A3 printers. Below you'll find a breakdown of each criterion. Further down the page we've made our top picks and graded each product for each criteria.
Paper Size
A3 papers have an 11.7 x 16.5 inches size. So it's recommended that the printer you buy can print documents with dimensions of 11.7 x 16.5. However, as A3 papers are slightly bigger than A4 papers, not all printers will print on an A3 paper flawlessly.
Print Resolution
Print resolution is defined by how many pixels (or dots) are printed on a page.
Resolution is measured by pixels and/or dots-per-inch (DPI). While it's always great to have as much pixel resolution and DPI as possible, we recommend having a minimum of 150 DPI and 1754 x 2480 pixels. Anything less than this will result in the picture/documents characters being all mushy and blurry.
Printing Speed
Print speed refers to how fast your printer can print a piece of paper or a printing media. Over time, the printer will lose printing speed, so if you don't get a high-speed printer at the outset, you might have to spend a lot more time waiting for your prints to be completed.
Print speed is measured by a unit called PPM, or Pages Per Minute. As A3 printers are often used in offices, we can safely say that a minimum of 15-20 PPM would be a great printing speed in the long run.
Note that while fast printing is generally preferred, you don't want to sacrifice print quality. It should also be noted that for some purposes, like printing photos, you might not mind a slow print speed, as long as a good print quality is maintained. We've purposely chosen A3 printers where print speed and print quality (including possibly photo quality) are not sacrificed.
In today's article, we'll discuss printers with print speeds ranging from as low as 15ppm to as high as 35ppm.
Note that for any printers with duplex printing, print speed means how fast it takes to print on one side of the paper. Duplex printing is very handy especially for office printers where you'd like to automatically print on both sides to save on paper costs, but keep in mind you won't double your print speed just because you use a duplex printer.
Pro Tip: If you are an artist or photographer looking for large format printers, check out our Buying Guide on the Best Large Format Printers for Photographers.
Ink Type and Longevity
Ink longevity means the durability of inks on your printouts. If you're printing artworks or pictures on your A3 paper, you need to ensure that the link you're using is good enough to serve the long run.
But longevity isn't always the case, as some people prefer the best possible outcomes on their printouts. Though there are quite a few options for printer ink, the two main ones are Dye and Pigment.
Dye Ink
Dye based inks are the better choice in terms of quality. Due to offering softer colors, the printouts look more vivid and accurate, offering the possibility for lifelike photo prints. Furthermore, the resistance is good if it's printed on a specially coated label material. These links are also cost-effective compared to pigment inks.
However, the main problem here again is durability. Dye inks are subject to getting washed off or being damaged by liquid substances quite easily. But if the quality is your main concern in printing on A3 papers, then dye ink is the choice.
Pigment Ink
Pigment ink is known for its durability. Due to being highly durable, this ink is used by artists everywhere. In addition, this ink is water-resistant and also UV resistant. So the colors don't get damaged if exposed to direct sunlight.
The problem here, however, is the color consistency. Due to being lighter in color, pigment inks don't provide the same vibrancy or accuracy as dye inks. But the main selling point of pigment inks is their durability.
Print Quality
Print quality refers to how accurate your printouts are, and is mostly important for artists and photographers doing artwork and photo printing. Generally, the more cartridges or ink tanks your printer has, the more precise your prints and the better your print quality, this is true for both laser printers and inkjet printers.
The sweet spot for ink cartridge count is four. The cartridges in a four-cartridge system are larger and can be replaced separately, unlike dual-cartridge setups. These are also cost-effective compared to five/six or higher cartridge setups, and still deliver high print quality.
Today's article will discuss the best A3 printers that have cartridges ranging from as low as four cartridges to as high as ten cartridges.
Price
The final selection criteria to find the best A3 printers is the price. Based on the current market situation, we can divide the cost into three sections, which are as follows.
Cheap – $300<
Moderate – $300 – $600
Expensive – $600+
We can safely say that the Canon PIXMA PRO-200 is the best A3 paper printer based on our research. It's compatible with printing A3 papers and meets the recommended ranges regarding all of the selection criteria.
Our Top Product Recommendations
Below you will find our top 5 picks. We have provided each recommendation with a specific use case, so you can't which A3 printer is best suited for your case. Whether you are looking for a laser printer or inkjet printer, a high-end photo printer or a budget option, we've got you covered.
#1. Best A3 Printer Overall – Canon PIXMA PRO-200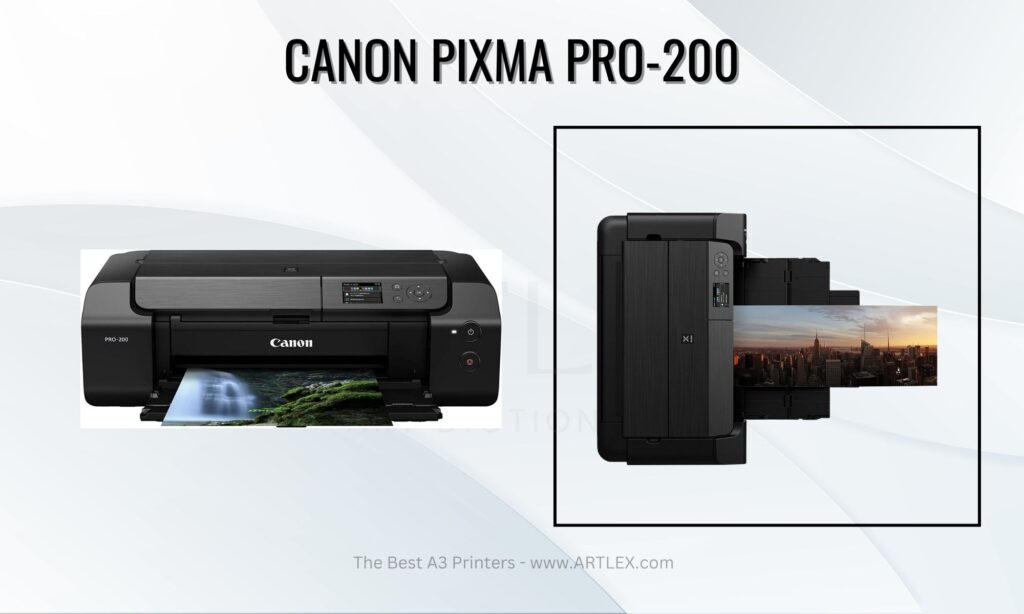 Selection Critiera
Paper Size – Up to 13 x 39″ – Our Score – 9.5/10
Resolution – 4800×2400 dpi – Our Score- 9/10
Print Speed – Up to 32PPM – Our Score – 9.5/10
Quality – 8 ink cartridges and Dye-Based ink – Our Score – 9.5/10
Price – $599 – Our Score – 9/10
About the Canon PIXMA PRO-200
The best printer For A3 printing is undoubtedly the Canon Pixma Pro-200. This printer is the latest in the Pixma lineup, and it's also one of the best printers currently. With Compatible paper sizes and focused on resolution, speed, and quality, this is the one to go for if A3 printing is your primary goal.
The selection criteria scores of the Canon Pixma pro are some of the best we've ever seen. For starters, it can print paper sizes Up to 13 x 39″, ensuring that the printer can print sizes above and beyond those required of A3-size documents.
The printer also doesn't pull any slouches in terms of quality. With an eight cartridge setup, this printer has the highest color accuracy among all printers we'll be discussing today. The connection interfaces are very diverse, too, as they provide wireless printing options for Android and iOS.
Pros
It has the highest color accuracy due to having an eight cartridge setup.
Great for quality-focused printing as it uses dye sublimation ink
Offers a variety of connection interfaces for both iOS and Android.
Meets the recommended ranges for A3 printing in all sections.
Cons
Lacks roll media support.
#2. Best Ink Tank A3 Printer – Epson EcoTank ET-4760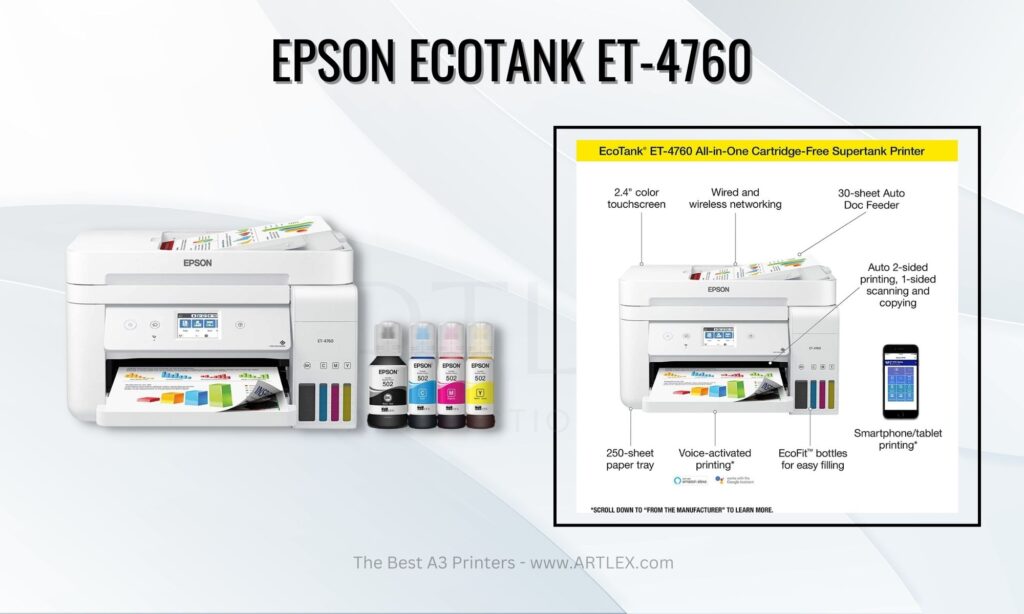 Selection Criteria
Paper Size – Up to 11.7 x 14″ – Our Score – 8.5/10
Resolution – 4800 x 1200 dpi – Our Score- 8.5/10
Print Speed – Up to 15 PPM – Our Score – 9/10
Quality – 4 ink cartridges and Dye-Based ink – Our Score – 8.5/10
Price – $500 – Our Score – 9/10
About the Epson EcoTank ET-4760
Ink tanks are a great alternative to cartridge-style printers. These tank-style printers allow you to save up on your ink costs quite a bit as they come with pre-installed ink systems, with less expensive ink refills. The best ink tank printer for A3 printing is Epson Ecotank ET-4760.
The Epson ET-4760 has an excellent score on all the selection criteria that we've discussed above; however, the best thing about this printer is its cost-effectiveness. It comes with a year's worth of ink for each of its tanks. So unless you print a lot, the ink will last quite a bit and save your costs for the same period.
Aside from the cost-effective aspect, this printer works pretty much like any other printer you might stumble across. The printing speeds are good, and the resolution is clear and crisp. Though the duty cycle is somewhat mediocre, it won't affect the overall experience by much.
Pros
Comes with a year worth of ink.
Very cost-effective in the long run.
Ideal for printing large format paper or media due to compatibility with large printing.
Cons
No support for flash memory drives.
#3. Best Budget A3 Printer – Epson WorkForce WF-7210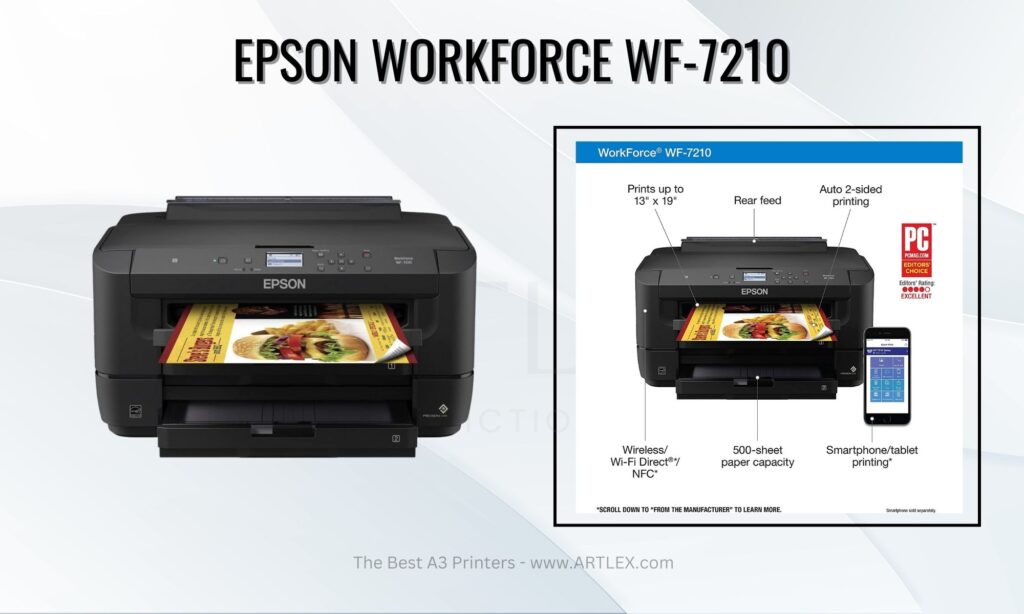 Selection Criteria
Paper Size – up to 13 x 19″- Our Score – 9/10
Resolution – 4800 x 2400 dpi – Our Score- 9/10
Print Speed – Up to 18 PPM – Our Score – 9/10
Quality – 4 ink cartridges and Pigment-Based ink – Our Score – 8.5/10
Price – $230 – Our Score – 9.5/10
About the Epson WF-7210
Getting a budget A3 printer is more challenging than you might imagine. That's because most of the printers aren't compatible with printing large format papers or media. Because of that, the Epson WF-7210 is a great find and or pick for the best budget printer for printing A3 papers.
Despite being a budget printer, the Epson WF-7210 has specifications similar to most of our top picks. For example, the resolution of 4800×2400 is comparable to the top choice that we've discussed above.
This inkjet printer uses pigment-type ink instead of dye. Because of that, it's compatible with artworks. The durability and preservability are also some of the best among all the printers on this list. You can add a year's worth of ink with the printer as a bundle, but as expected, the price will also increase if you buy the ink bundle.
Pros
Very affordable price.
Printouts are accurate and crisp due to having a high pixel resolution and diverse color cartridge system.
The use of pigment ink ensures that color quality stays intact over time.
Cons
The running costs are high.
#4. Best A3 Laser Printer – Xerox VersaLink C7000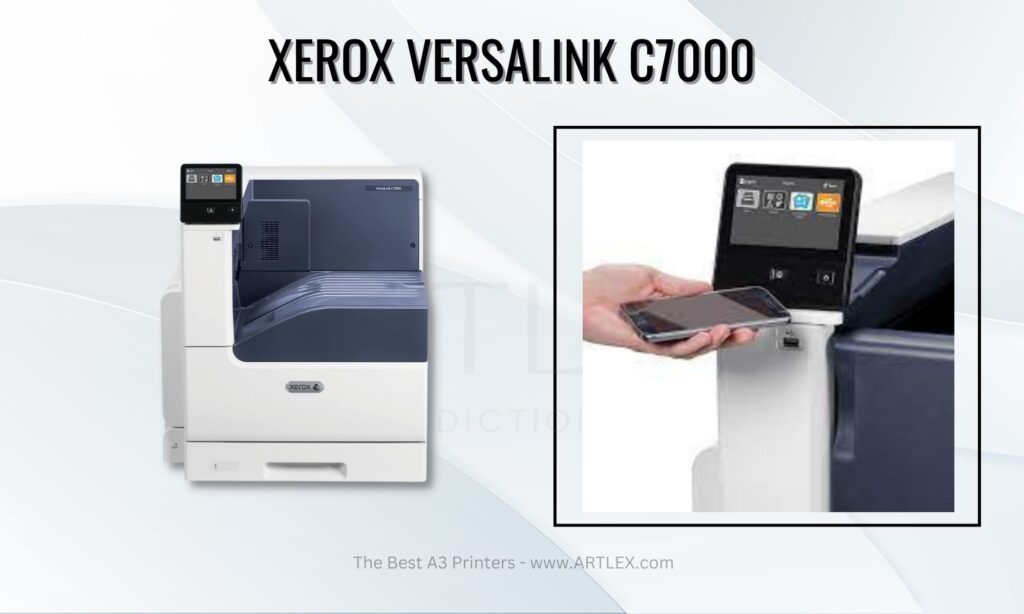 Selection Critera
Paper Size – up to 11.7 x 17″"- Our Score – 8.5/10
Resolution – 1200 x 2400 dpi – Our Score- 8/10
Print Speed – Up to 35 PPM – Our Score – 9.5/10
Quality – 4 Toners – Our Score – 9/10
Price – $1500 – Our Score – 8/10
About the Versalink C7000
Laser printers are often used at places that require a high capacity or high quality printing (or both). For high capacity needs the Versalink C7000 would be a perfect choice, as it has a high monthly duty cycle (i.e. # of pages it can print in a month), and maintains the quality usually associated with a laser printer.
The Versalink C7000 is different from inkjet printers as it doesn't have ink cartridges. Instead, it comes with four toners that perform pretty much the same as ink cartridges but require much less replacement.
Laser printers are known for high duty cycles and fast printing speed. The Versalink C700 is no different in this case, with one of the highest printing speeds on this list and a very high duty cycle of over 153,000 Pages per month.
Pros
Laser printer with a high duty cycle
Low running costs.
It has one of the fastest printing speeds among A3 printers.
Cons
The price of the printer might be a bit expensive for some.
#5. Best Printer For Artwork – Canon imagePROGRAF PRO-300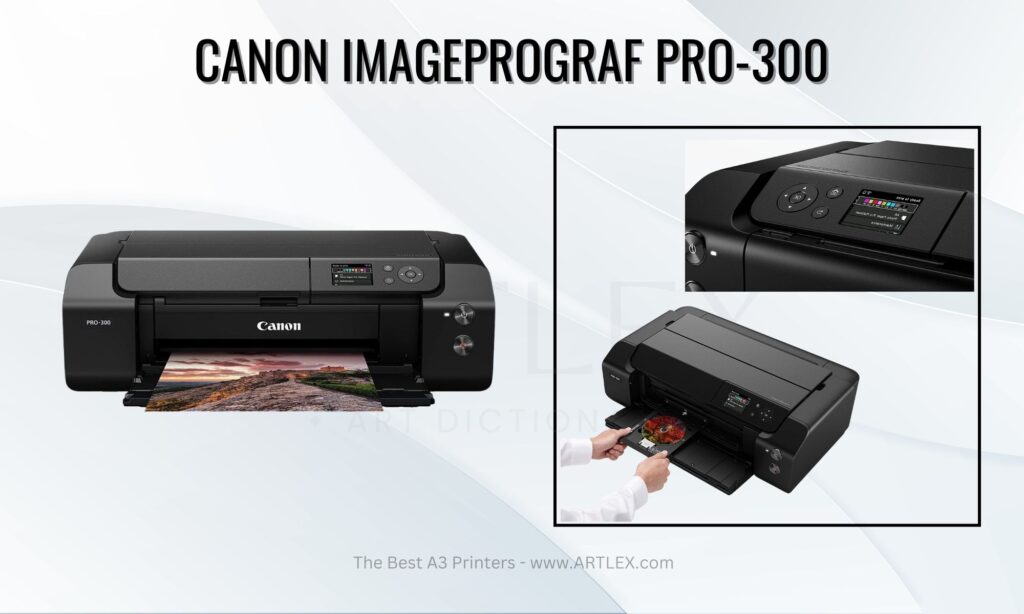 Selection Criteria
Paper Size – Up to 14 x 39"- Our Score – 9.5/10
Resolution – 4800 x 1200 dpi – Our Score- 8.5/10
Print Speed – Up to 20 PPM – Our Score – 9/10
Quality – 10 cartridges (Pigment Based) – Our Score – 10/10
Price – $800 – Our Score – 9/10
About the Canon ImagePROGRAF
For creating artwork, one would need a professional photo printer capable of borderless printing. It must have color accuracy and a variety of different size compatibilities. Luckily, the Canon ImagePROGRAF has all of those qualities, making it one of the best printers for printing A3 artworks.
This inkjet photo printer hits it out of the park in terms of our selection criteria. The Canon Pro 300 has the largest paper size compatibility among printers on our list, and the speed and connection interfaces are very solid as well.
On top of this, the printer has the best ink cartridge system on the market currently. It has a ten ink cartridge system with ten separate pigment inks, so any artwork printed on your a3 paper is highly color accurate.
Pros
Can print borderless photos at a very high quality.
Has the largest printing size compatibility among any printer on this list.
It has one of the most diversified connection interfaces.
It has the most color cartridge setup among all of the printers on the market.
Cons
Final Verdict
This marks the end of our guide to the best A3 printers. We tried to make our readers understand the critical factors of buying a printer for A3 Papers. So we made a list of selection criteria for that and also left use case suggestions.
In the first half, we explained the important factors while picking out a printer for A3 printing. Then, we gave recommendations regarding aspects such as Resolution, Paper size, Speed. Finally, provided scores on each criterion.
After discussing the selection criteria, we gave out recommendations based on various use cases. These recommendations will help the readers pick out their desired product with ease.
Thanks for reading. I hope our detailed guide helped you in navigating your choices for A3 printers on the market today.
Sources