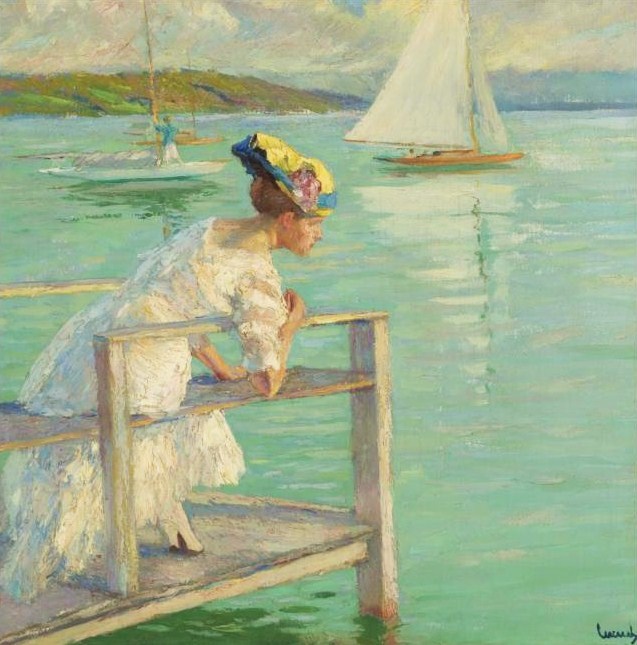 Edward Cucuel was an American painter born on 6 August 1875 in San Francisco, California. At 14, Edward's artistic talents manifested, and he attended the San Francisco Art Institute. At the same time, he worked as an illustrator for The Examiner newspaper. Three years later, Edward relocated to Paris to continue his education.
In France, Cucuel attended the Academie Julian and the Academie Colarossi. He concluded his artistic education at the Academie des Beaux-Arts, studying under Jean-Leon Gerome. After his education, he returned to the United States in 1896 and worked as a newspaper illustrator, but moved shortly after to Italy and France to study the works of the old masters.
After working as a freelance illustrator and touring Asian countries, Cucuel settled in Munich, where he joined the Scholle group. He frequently exhibited at the Salon d'Automne and with the Societe Nationale des Beaux-Arts. Cucuel lived his last days in Pasadena, California, and died on 18 April 1954.
The artist is well-represented in the Chicago Art Institute, the Carnegie Institute, and the National Academy.
What was Edward Cucuel Known For?
Edward Cucuel was known for painting Bavarian landscapes, open-air social scenes, and interiors with female figures. Edward expertly used the Plein air technique to communicate emotions and beauty to the viewer's mind. His oil-on-canvas paintings are brightly colored and expressive.
Who was Edward Cucuel Influenced By?
Edward Cucuel was influenced by the German Expressionists and French Impressionists. Cucuel's participation in the Die Scholle group and education in France helped him combine the techniques of both movements to create his style. A closer look at Edward's paintings reveals the influence of Leo Putz.
What Art Movement was Edward Cucuel Associated With?
Edward Cucuel was associated with the Impressionism art movement.
Edward Cucuel Artwork
Below are some of the artworks of Edward Cucuel
Summer flowers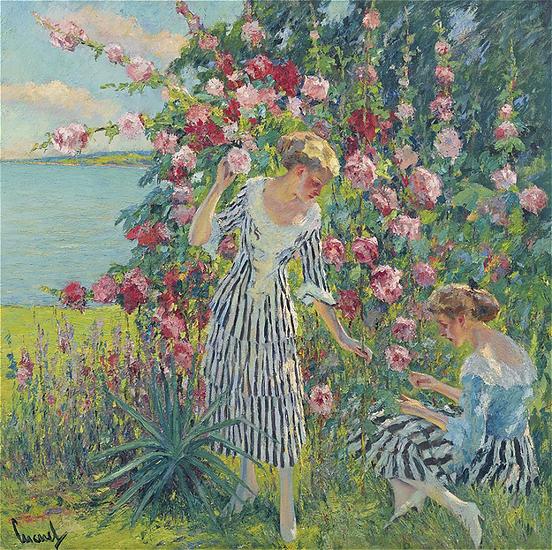 Afternoon on the lake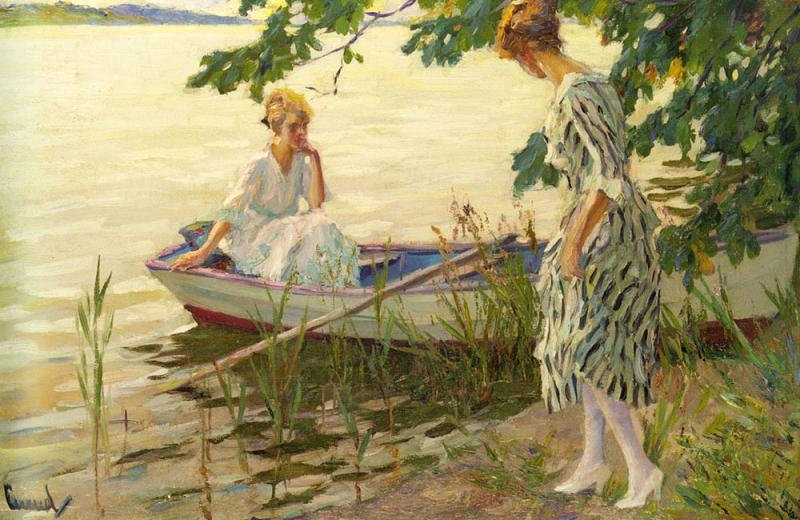 Autumn sun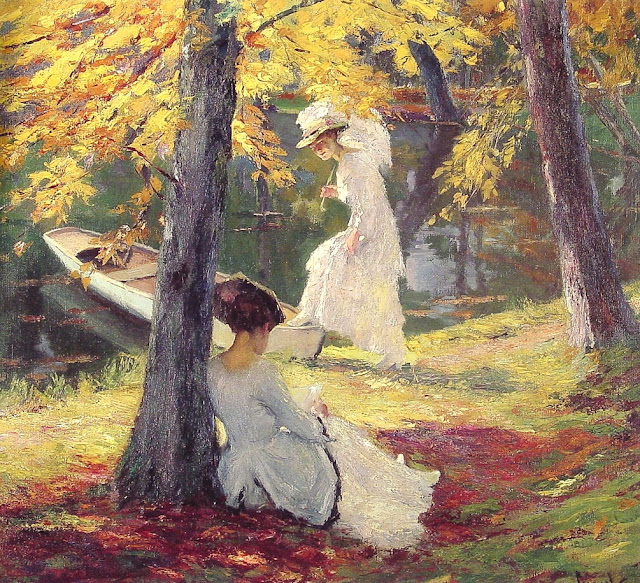 Bathers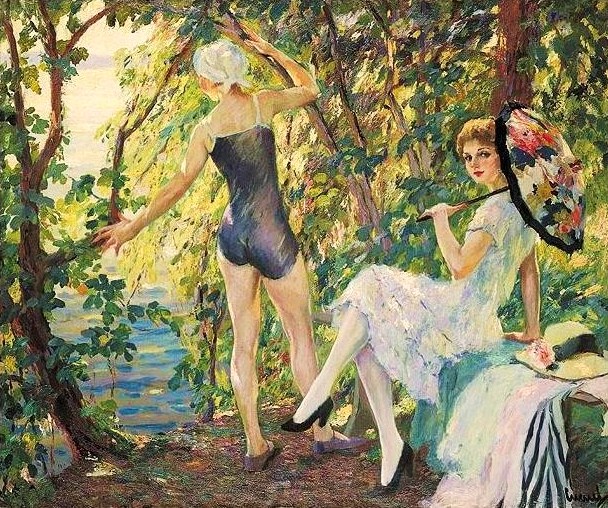 Afternoon tea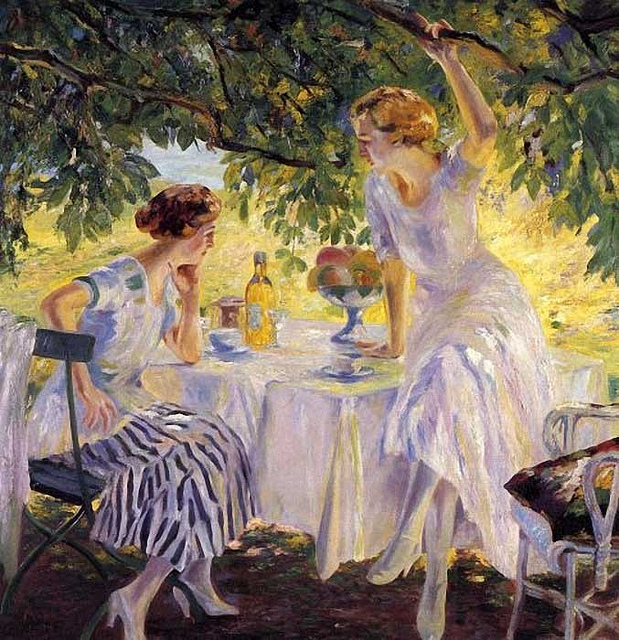 Girl in white stocking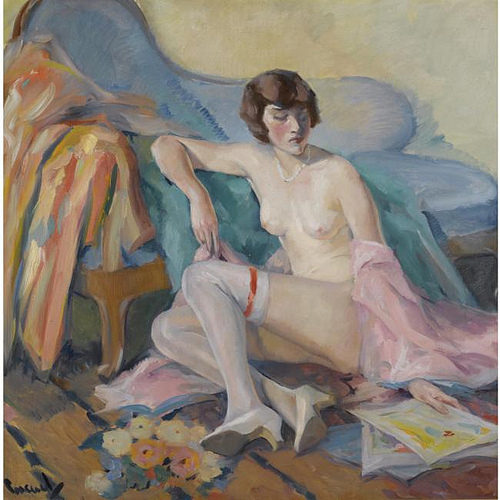 Autumn magic
Morning in New York harbor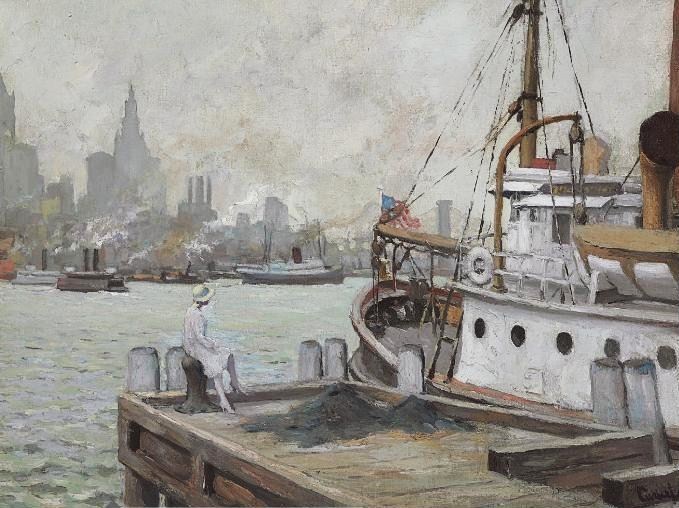 On the pier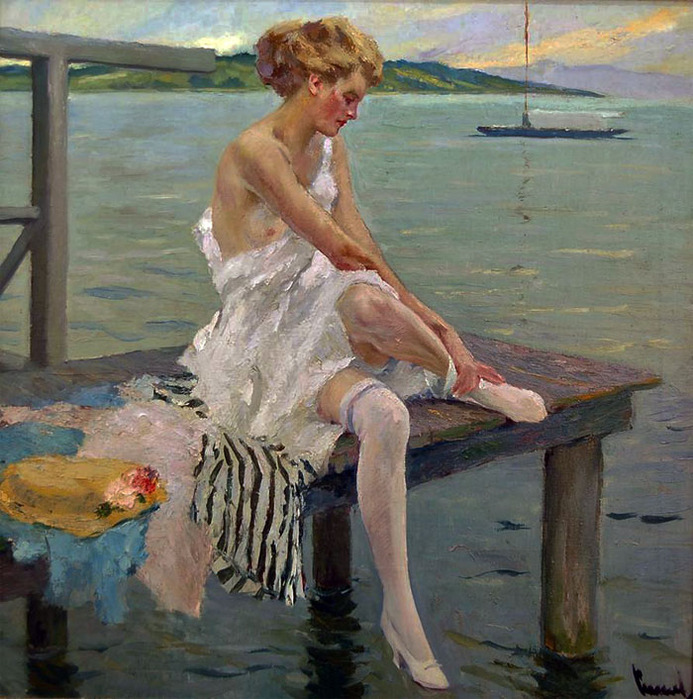 Quiet hour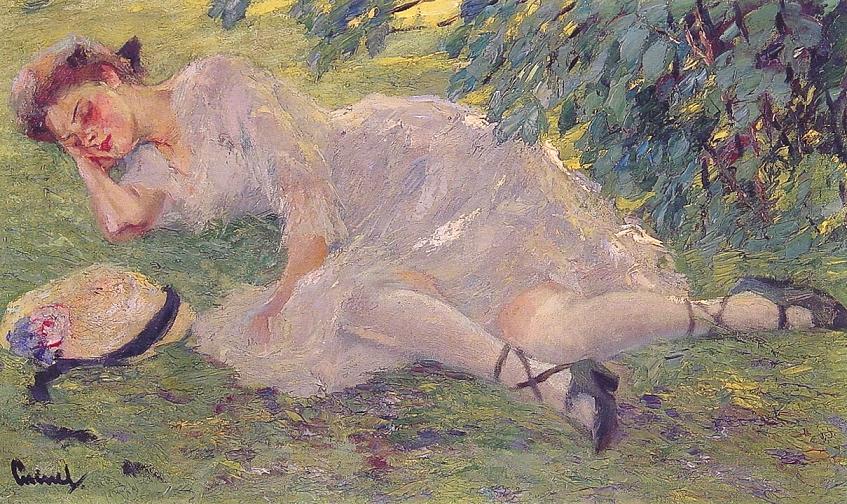 Sleepy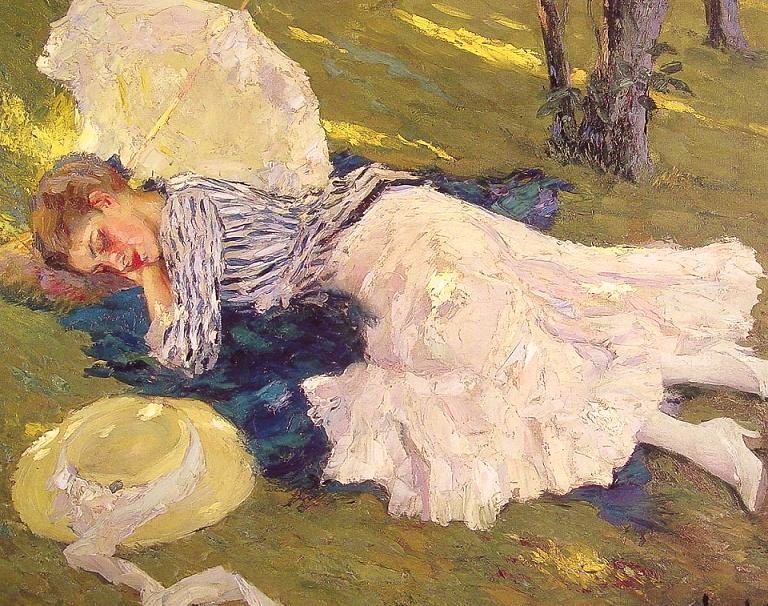 Tea in the park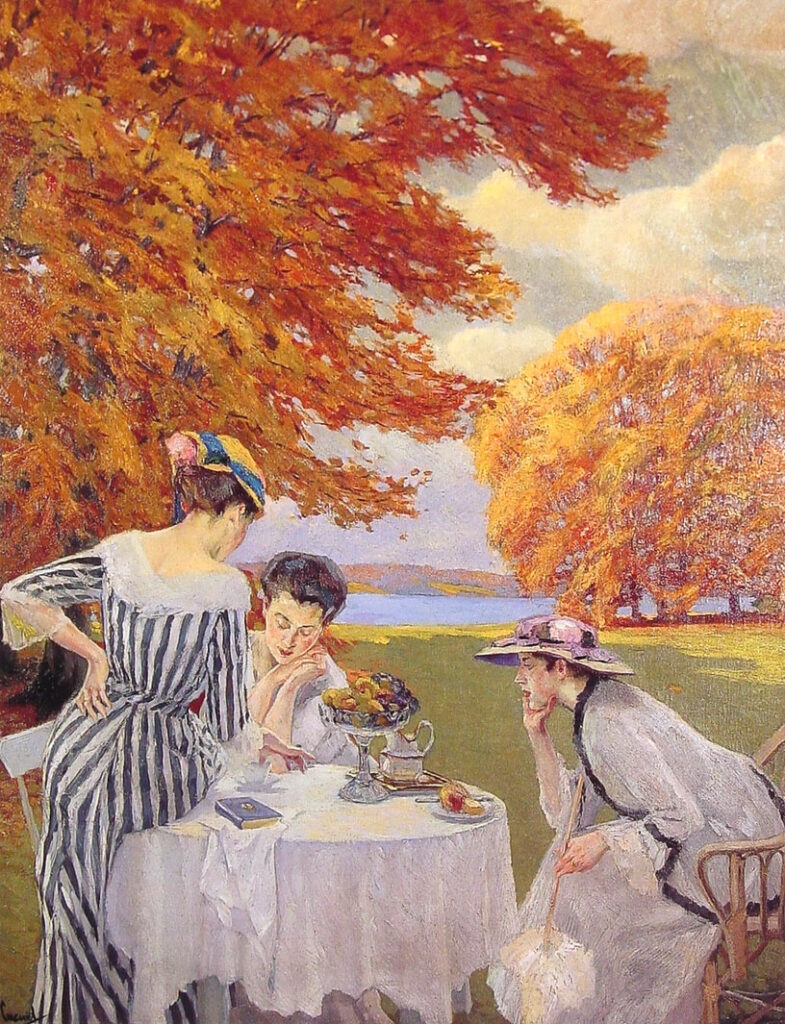 The bathing place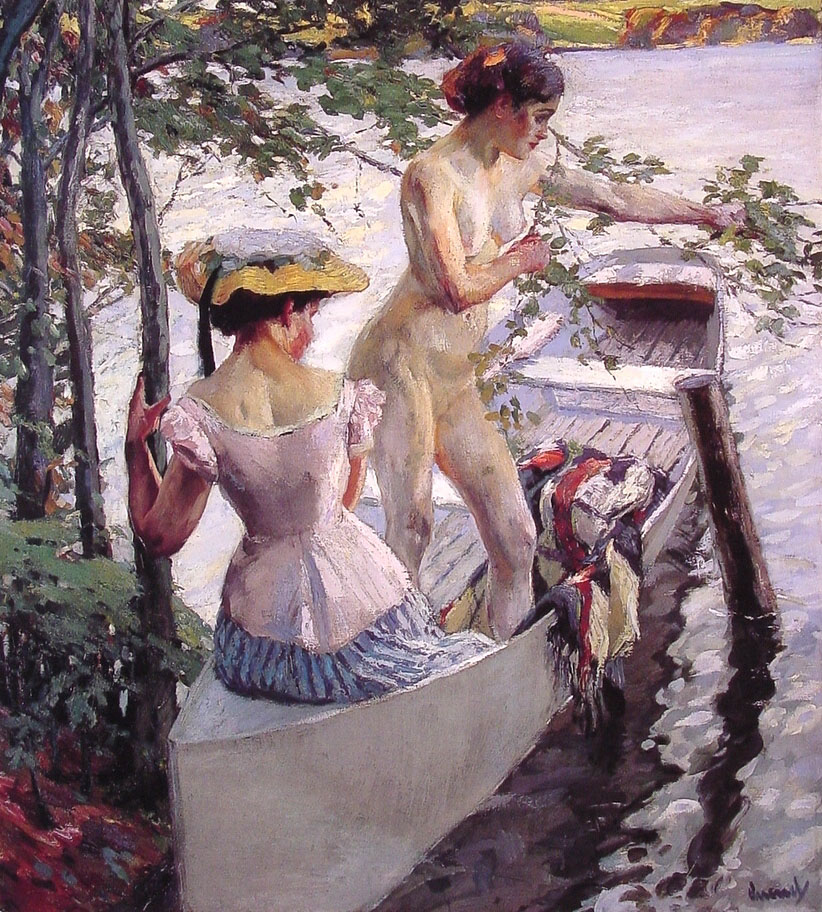 Woman reclining by the lake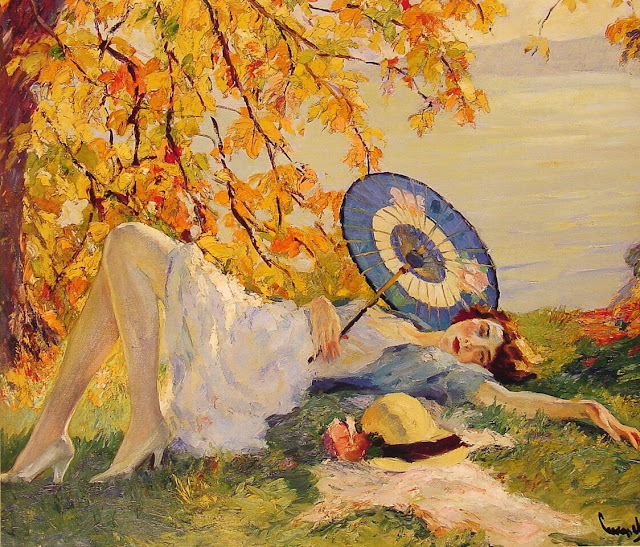 Wood nymph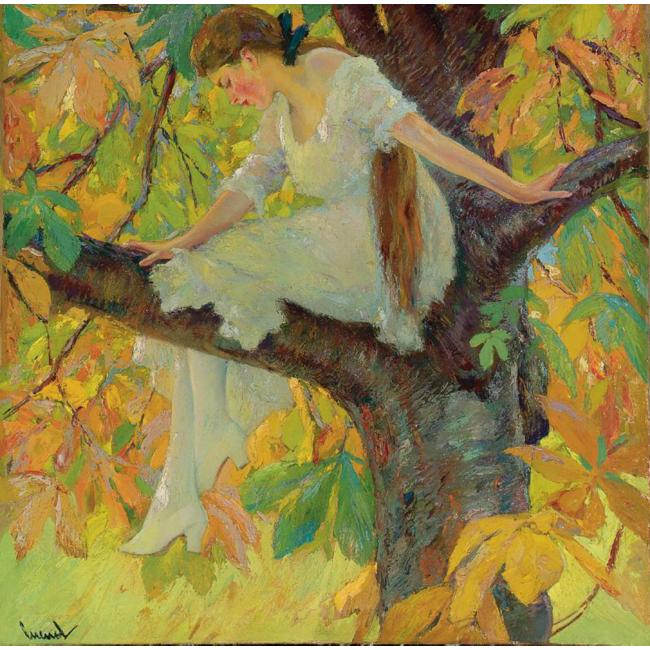 In the rose garden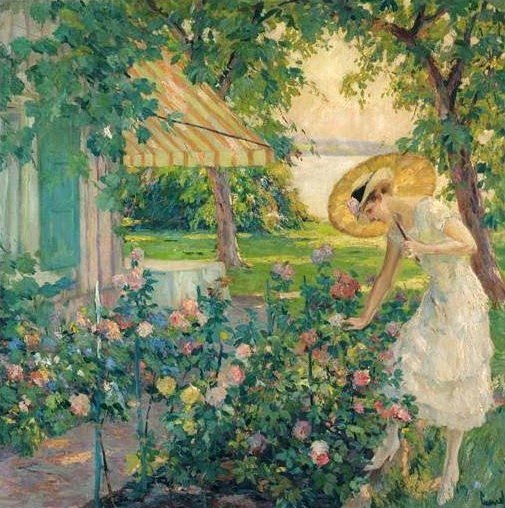 View of New York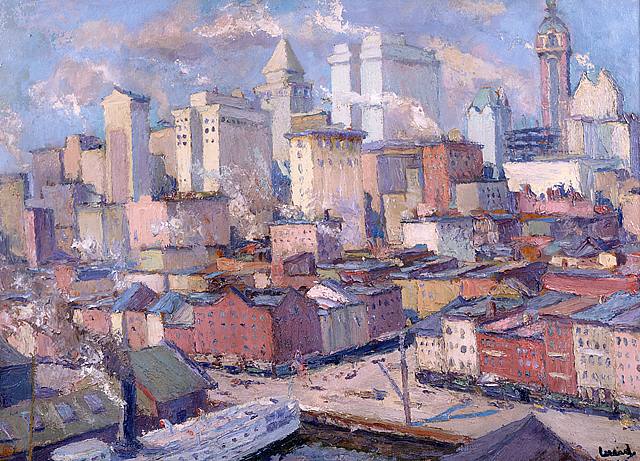 Unknown title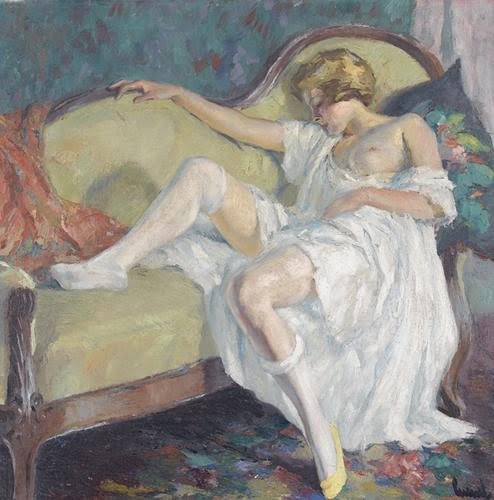 Quiet waters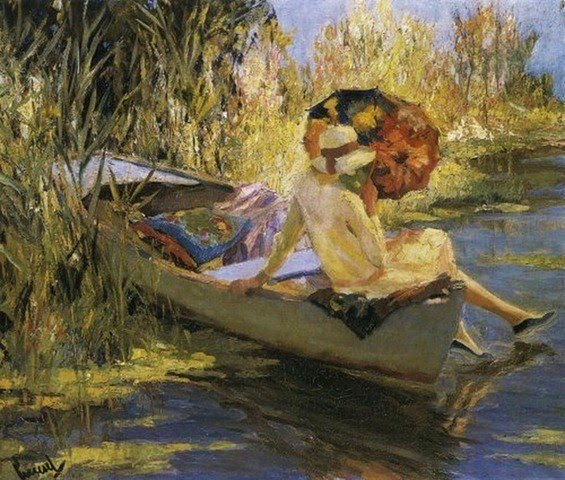 Novel