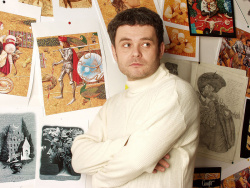 Vladyslav Yerko is a Ukrainian contemporary illustrator born in Kyiv, Ukraine on July 1, 1962. Vladyslav Yerko graduated from the Faculty of Book Graphics at the Ivan Fedorov Polygraphic University in 1990. During his time at the University, Yerko won a second-place award in an International Poster Competition in 1987.
Vladyslav took up an interest in books and illustrations at a young age. Unfortunately, his family could not afford an artistic education, so they sent him to a boarding school. However, Yerko's mother supported him by getting books containing popular artists' illustrations.
Vladyslav is a master of book graphics. He has illustrated the works of Paulo Coelho, Ricard Bach, William Shakespeare, Lewis Carroll, and many other famous authors. Vladyslav is a recipient of many prestigious awards, such as the Lesia Ukrayinka Award and the 2002 "Man of Book" award. Vladyslav has been an active member of the National Union of Ukrainian artists since 1989.
The Ukrainian illustrator currently lives a private life in Kyiv, dedicating his time to his painting.
What is Vladyslav Yerko known for?
Vladyslav Yerko is known for his detailed book illustrations. He mainly illustrated children's storybooks and once mentioned that he focused on himself like a child. His illustrations for the book 'Snow Queen' got him praises from Paul Coelho, who said the book was the most amazing children's book he had ever seen.
Who influenced Vladyslav Yerko?
Vladyslav Yerko was influenced by Peter Paul Rubens and El Greco.  After Yerko took an interest in illustrating as a child, his mother implored him to pay attention to Rubens and Greco. Later in his career, Albin Brunovsky, a Slovak illustrator, became a significant influence in Yerko's life, as Yerko sought inspiration from Albin's style until he was able to perfect his own style.
Vladyslav Yerko's Artworks
Vladyslav Yerko's book illustrations have been published in over 20 countries. He has gained global recognition through his books' illustrations. Below are some of Yerko's works:
Unknown  Title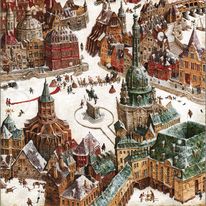 Unknown  Title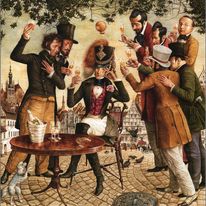 Unknown  Title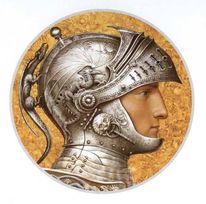 Unknown  Title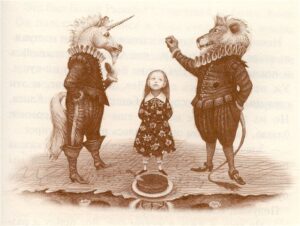 Unknown  Title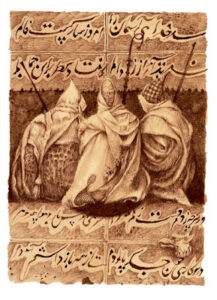 Unknown  Title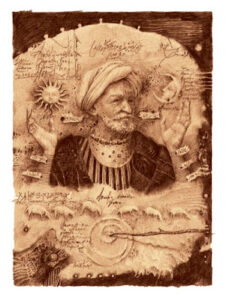 Unknown  Title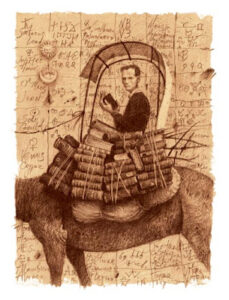 Unknown  Title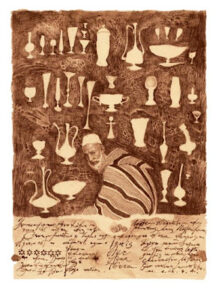 Unknown  Title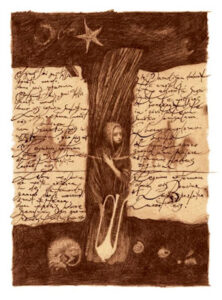 Unknown  Title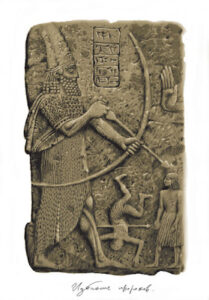 Unknown  Title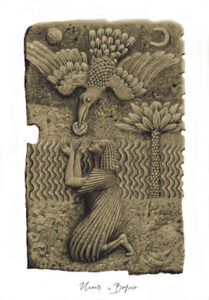 Unknown  Title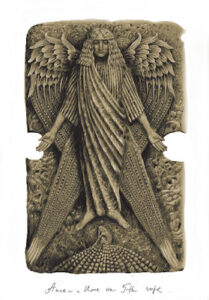 Unknown  Title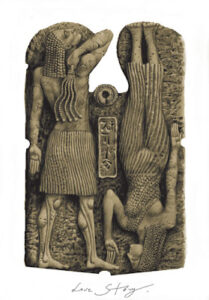 Unknown  Title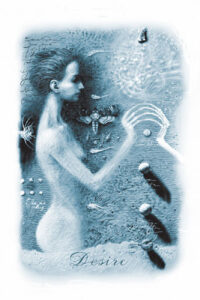 Unknown  Title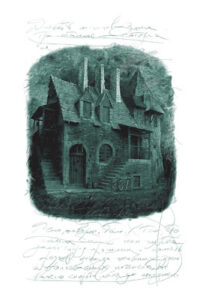 Unknown  Title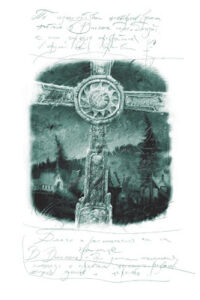 Unknown  Title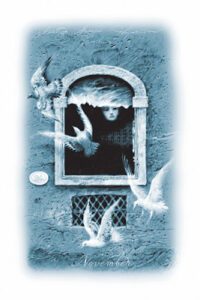 Unknown  Title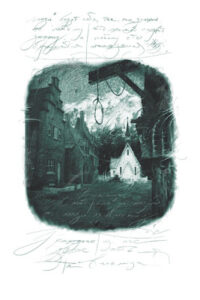 Unknown  Title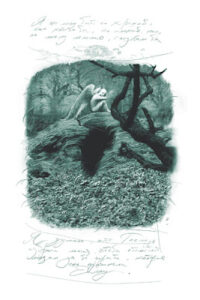 Unknown  Title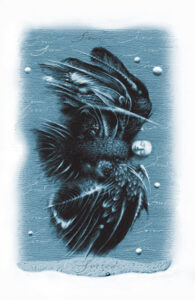 Unknown  Title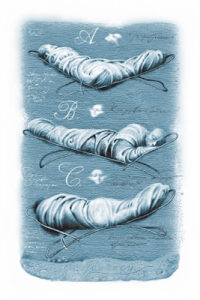 Gerda, Kay, their roses, and their books
Kay and Gerda
Robbers
Tales of Foggy Albion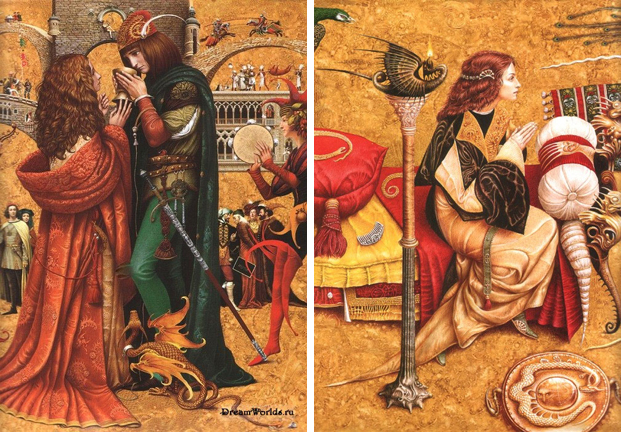 Tales of Foggy Albion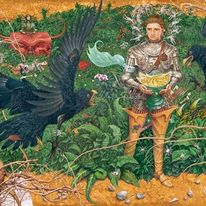 The Lapp woman and Gerda on Bae The Reindeer
The Lapp woman and Gerda On Bae The Reindeer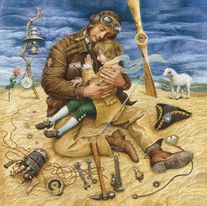 The Little Prince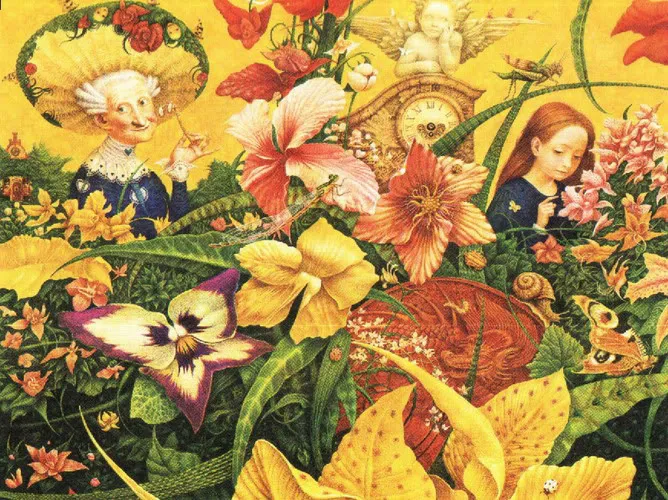 The Prince and The Princess

The Raven

The Raven

The Snow Queen Abducting Kay

The Snow Queen's Palace

The Tinder Box