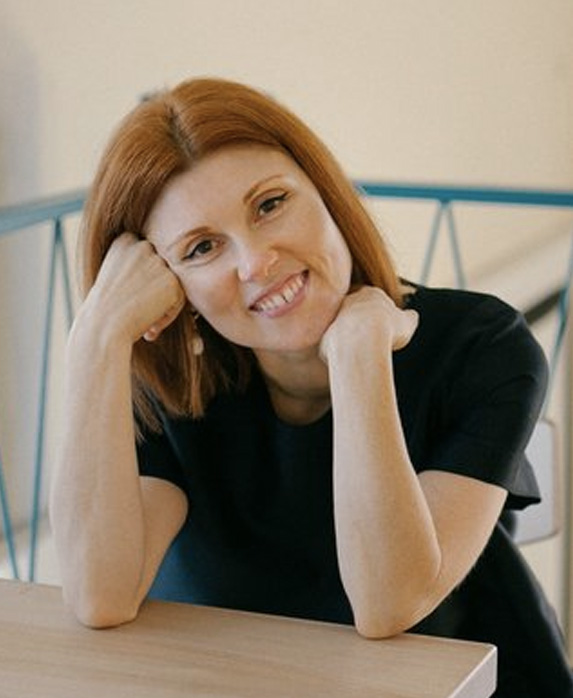 Evgenia Gapchinska is a Ukrainian painter popular for her charming and joyful paintings that depicts childhood and family life. Dubbed as a "supplier of happiness",  Gapchinskaya was born on November 15, 1974, in Kharkiv, Ukraine. Evgeniya studied at the Kharkov Institute of Art and Industry as well as at the Nuremberg Academy of Arts. Gapchinskaya was a manicurist, manager, and plastic seller before she decided to draw. It was only when Gapchinskaya became a curator at the "Srebni dzvoni" gallery that she decided to exhibit her work, with the permission of the gallery owner. The exhibition was a success. She currently has galleries of her own called "Happiness" located in Kyiv, Odesa, Dnepropetrovsk, and Moscow.
What Does 
Evgenia Gapchinska
Paint About?
Gapchinskaya paints about various topics that reflect the bright perceptions of an innocent child. Evgenia's drawings have been described as magical, but Gapchinskaya makes sure her creations are based on her family and the world they are living in. She is most known for her personal brand of "happiness".
Who Was  
Evgenia Gapchinska

Influenced By?

Evgeniya Gapchinskaya was influenced by the artistic traditions of Ukrainian and German artists. Evgeniya's year-long internship in Nuremberg similarly affected her artistic language. This lead her to search for the high art created by I. Bosch and P. P. Bruegel the Elder. Gapchinskaya's handwriting was also influenced by 17th and 18th-century Dutch and Flemish art.
Evgenia Gapchinska

Artwork

Evgeniya Gapchinskay's creations are in the homes of popular celebrities and personalities such as Luciano Pavarotti, Andrey Shevchenko, Andrey Malakhov. Below are a few of her works:
"Luskunchik and the Bear King"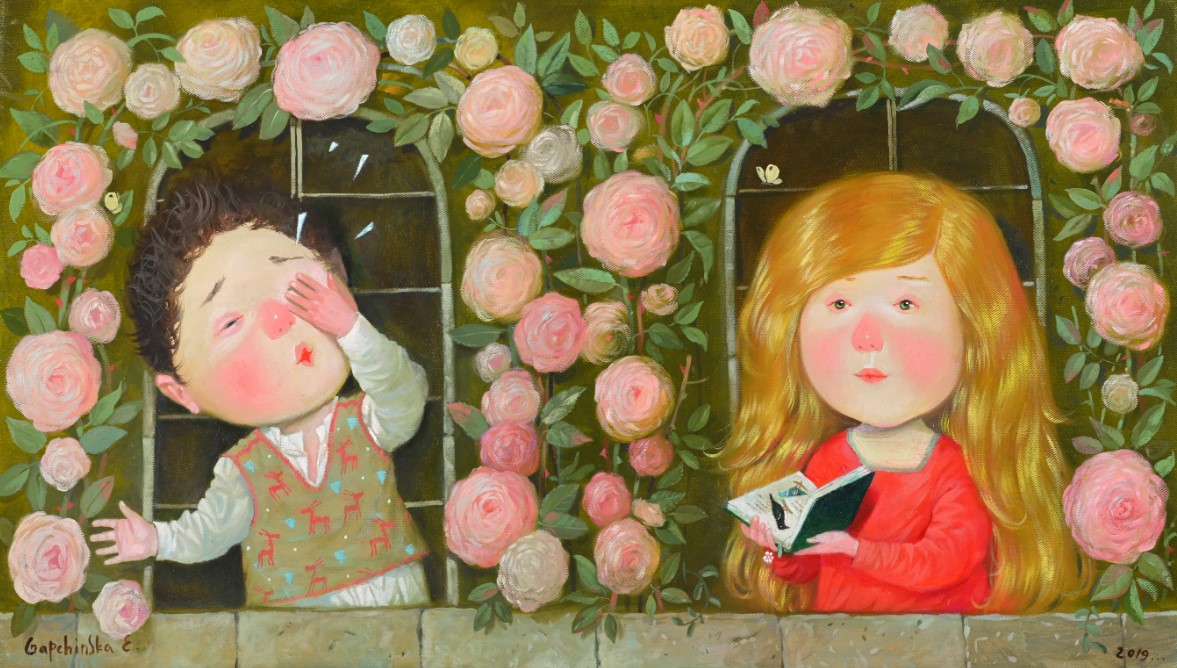 "I'll make my own space! "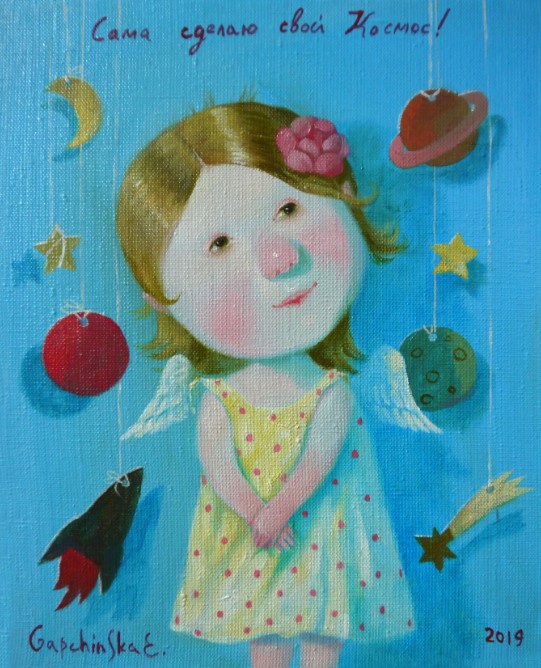 "I'll make a wish!"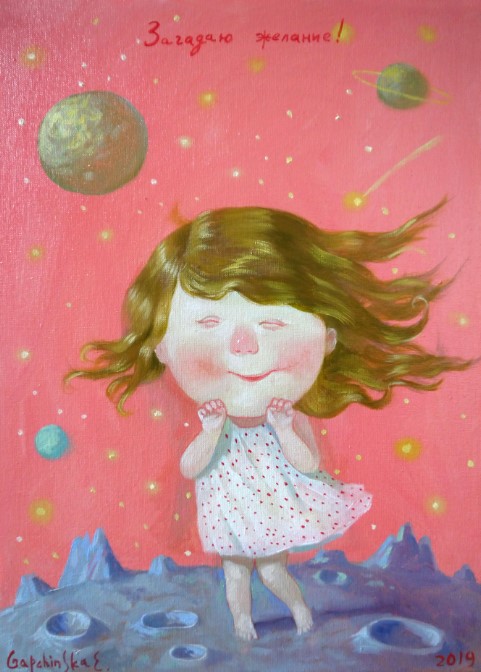 "Breakfast on Pluto"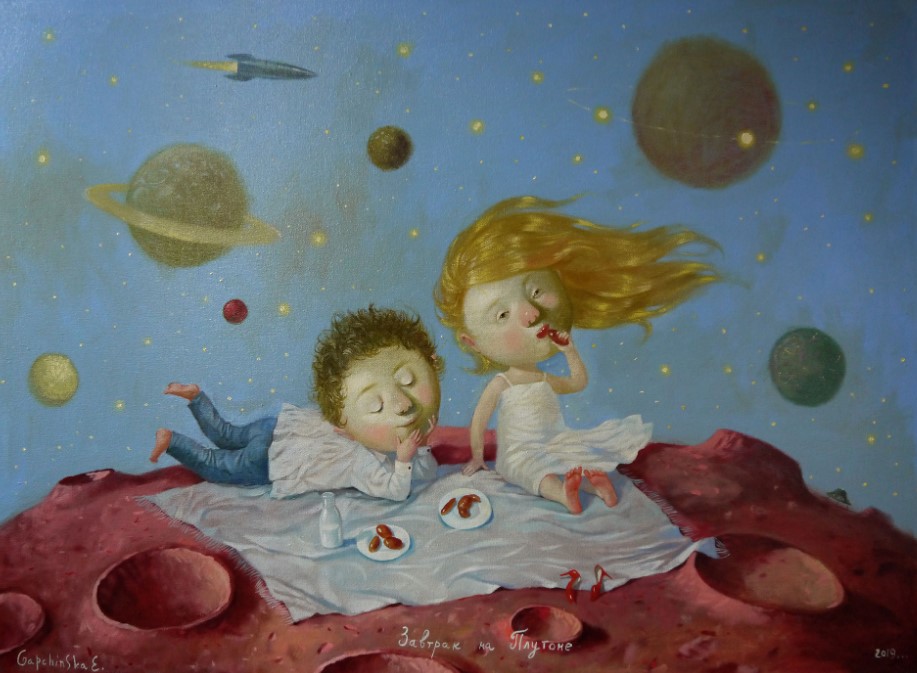 "Space Goddess!"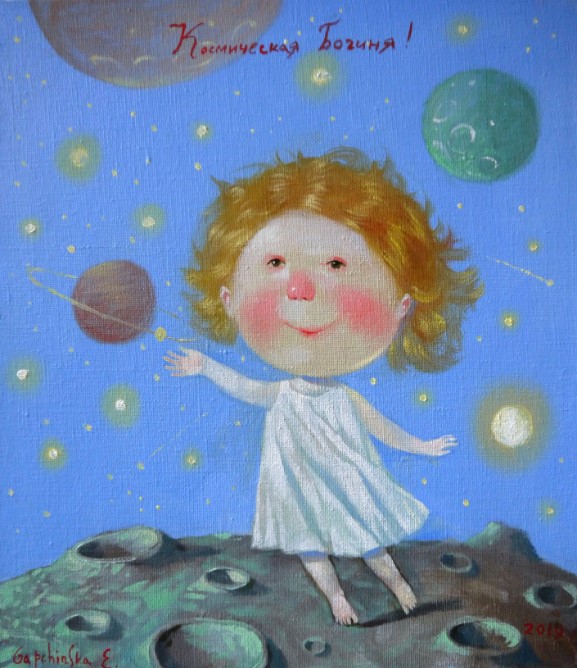 "I Loved You A Million Years BC…"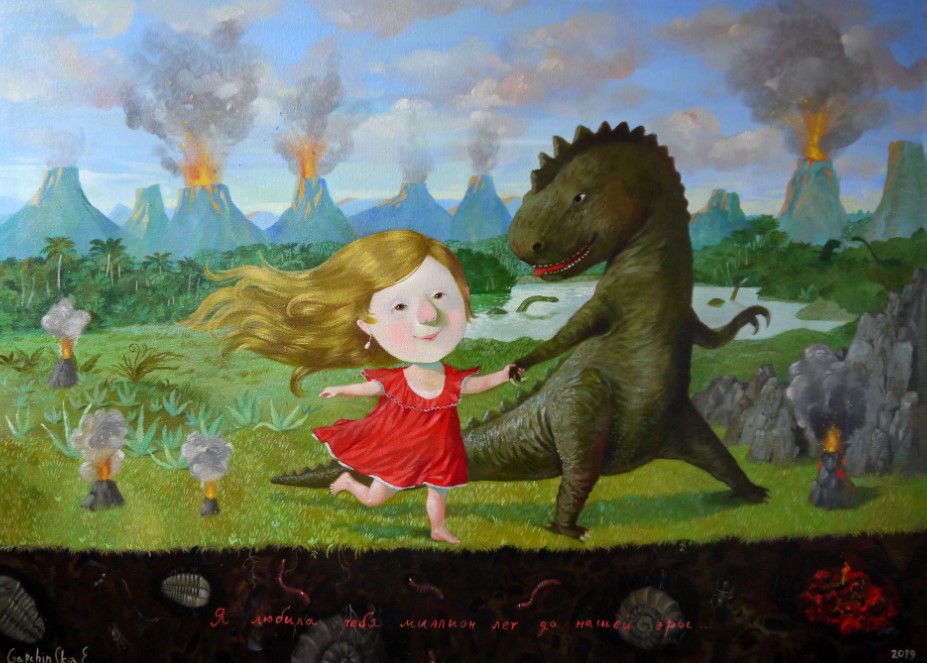 "My Goddess…"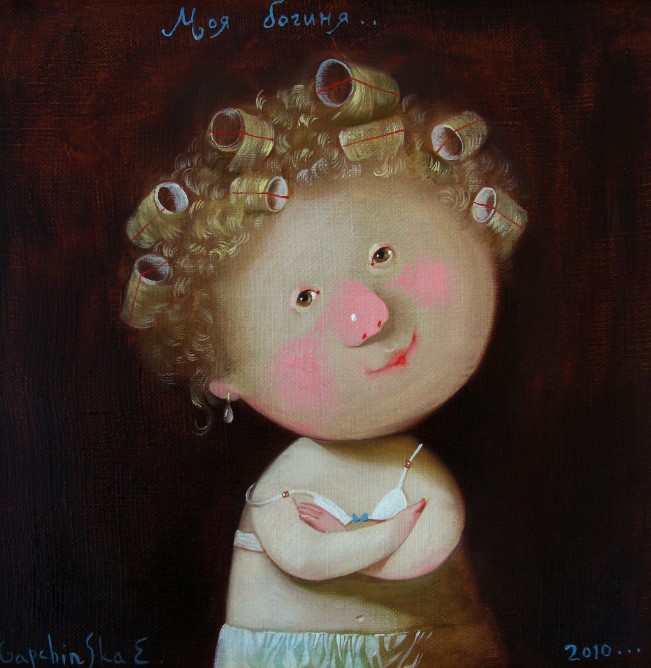 "Parisian"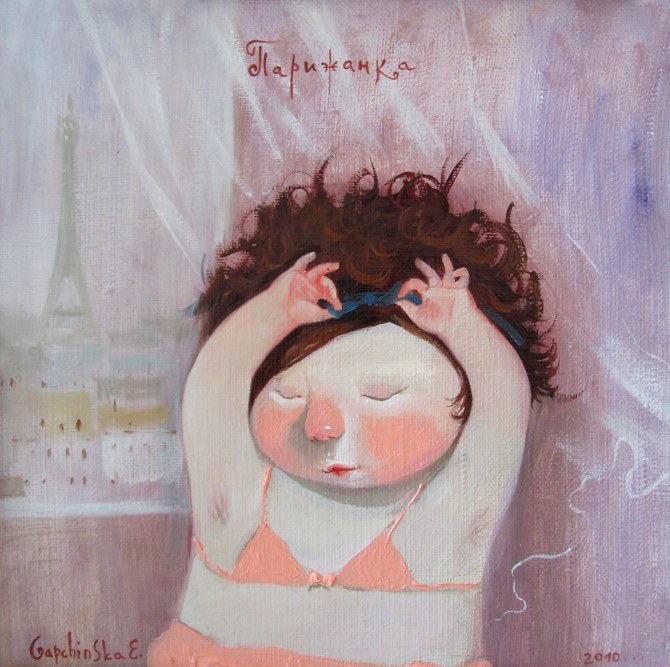 "I'm like Superman, only a girl!"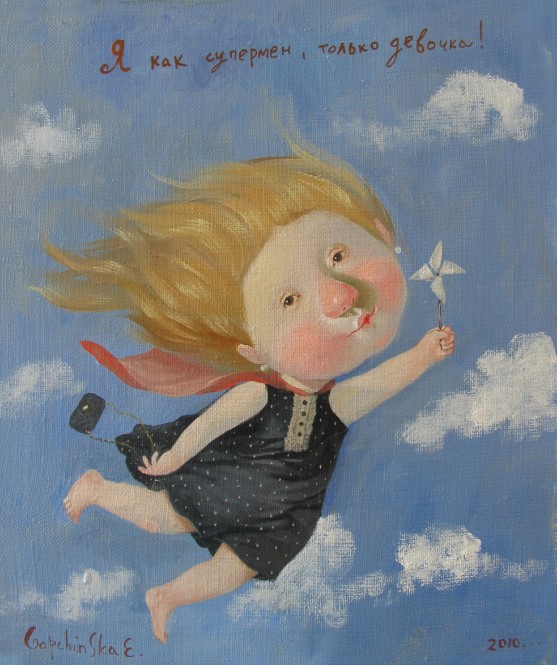 "The sun in the eyes …"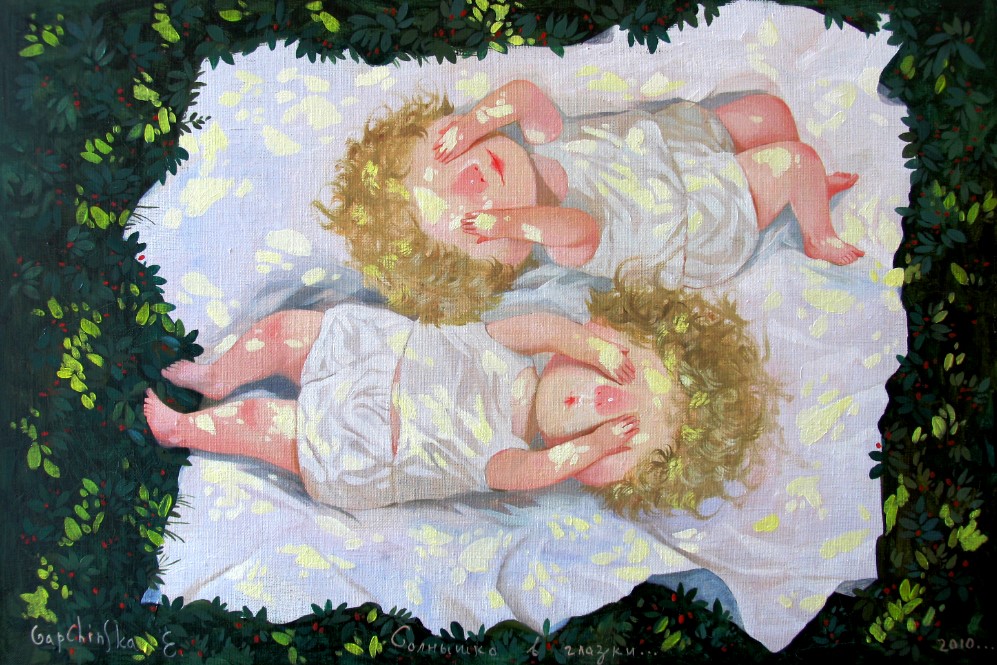 "Giselle… "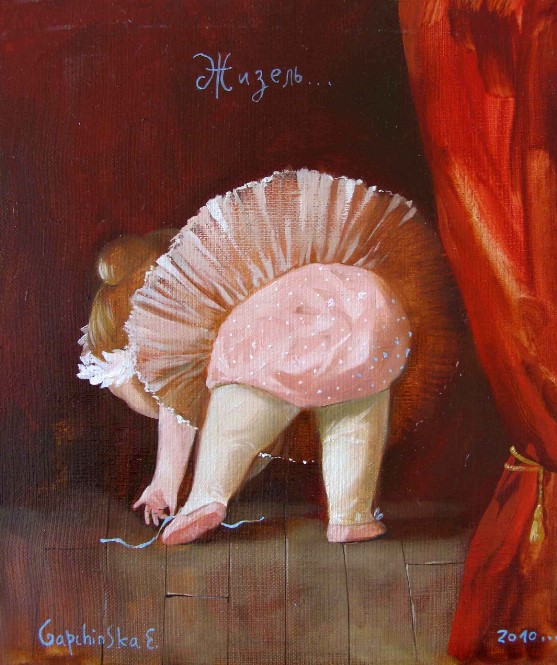 "I love you more than anyone…"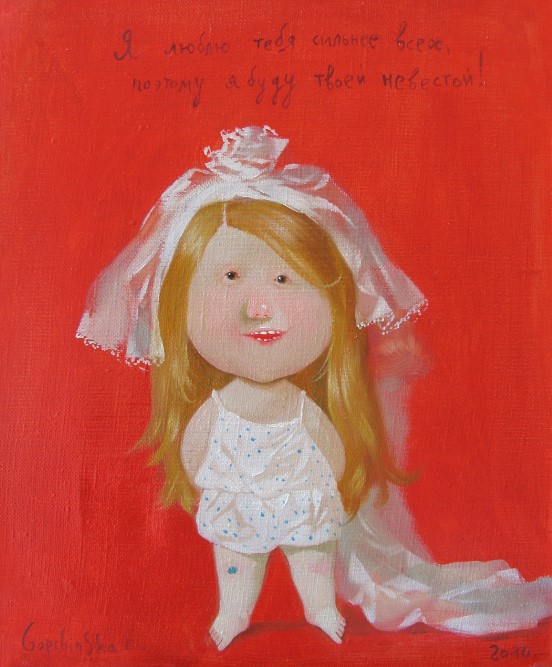 "Rain is needed in order to …"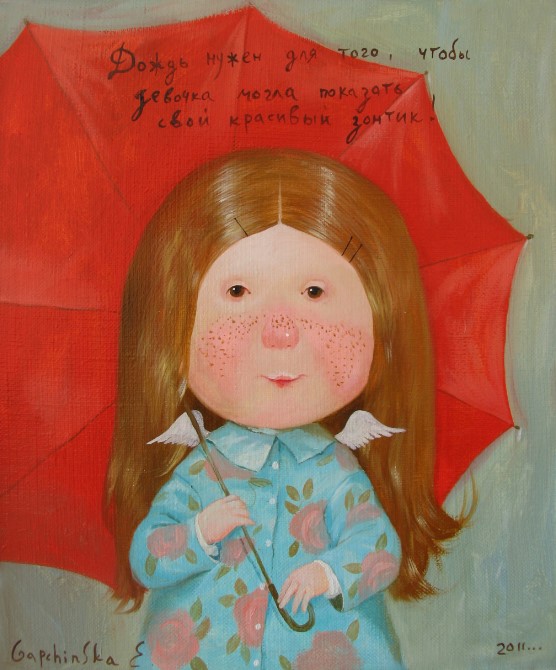 "Sailor's daughter"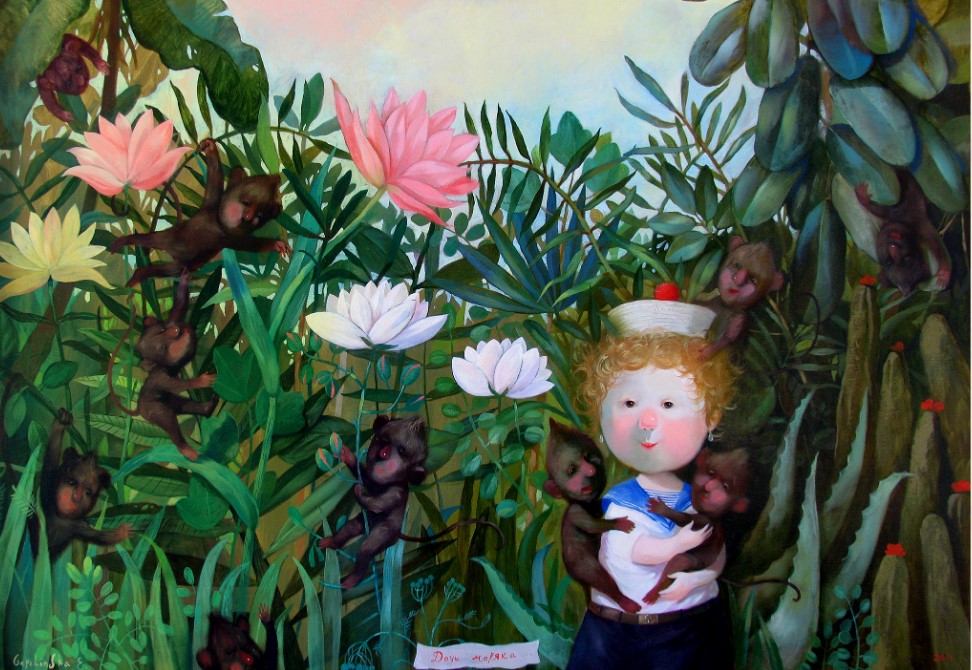 "Warm stones…"