Valery Veselovsky is a Russian painter born on 27 August 1964 in Moscow, Russia. Valery started painting at the age of seventeen. He received his first art lessons in private studios of art schools. Then, Veselovsky enrolled in the department of easel painting and drawing at the University of Arts, graduating with honors in 1990. He also trained in the studio of V. Terekhov.
Valery has had the ambition of becoming a painter since discovering his peculiarity in seeing colors others won't. He constantly experiments with materials, media, and textures to achieve a glowing sense of beauty. Veselovsky has extended the beauty of his artworks worldwide by participating in exhibitions and shows in Russia and abroad.
Veselovsky is an active member of the Artists' Union of Russia and the Moscow Association of Artists and International Art Fund. His artworks can be found in prominent public and private collections in Russia, the United States, and Europe. Valery currently lives and works in Moscow, where the beauty of the Russian terrains architecture continues to inspire him.
What is Valery Veselovsky Known For?
Valery Veselovsky is known for painting colorful landscapes of Russian rural life and scenery. His art revolves around the theme of Russian villages, architecture, and nature. The artist uses an array of colors, each in its uniqueness, conveying the freshness of every color. With thick strokes from a palette knife, Valery creates masterpieces on surfaces.
Who was Valery Veselovsky Influenced By?
Valery Veselovsky was influenced by Ilya Repin, Vincent Van Gogh, Egon Schiele, and Isaac Levitan. Considered favorite by Valery, he adopted the methods and techniques of these artists in developing his artistic style. His generous use of color bears semblance to that of Van Gogh and Schiele.
What Art Movement is Valery Veselovsky Associated With?
Valery Veselovsky is associated with the Romanticism art movement.
Valery Veselovsky Artwork
Below are some of the artworks of Valery Veselovsky
Bakery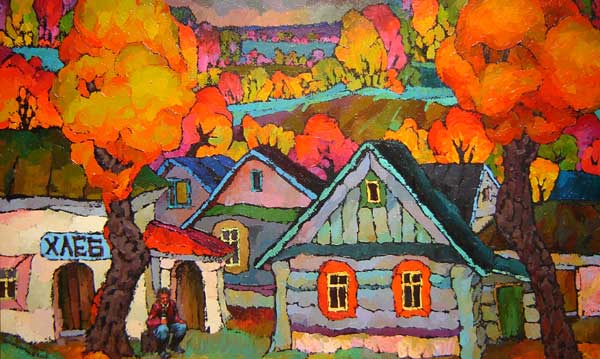 Black Waters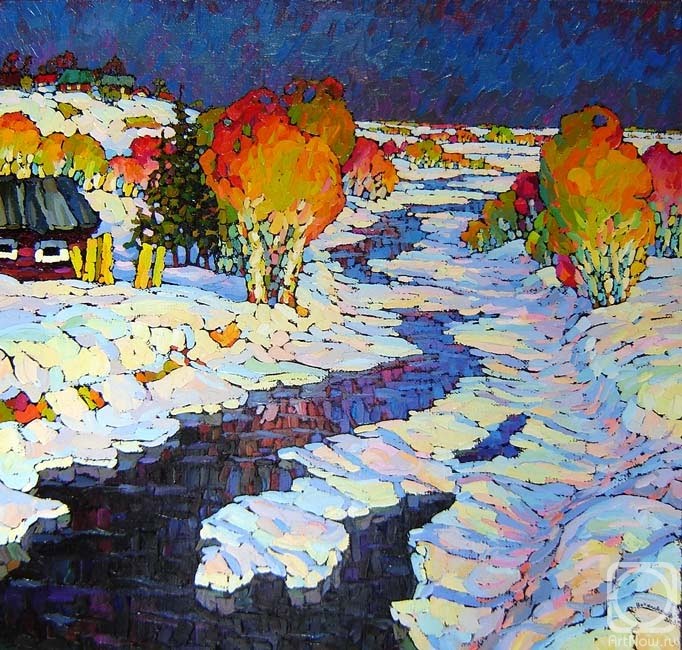 Flowers on a black chair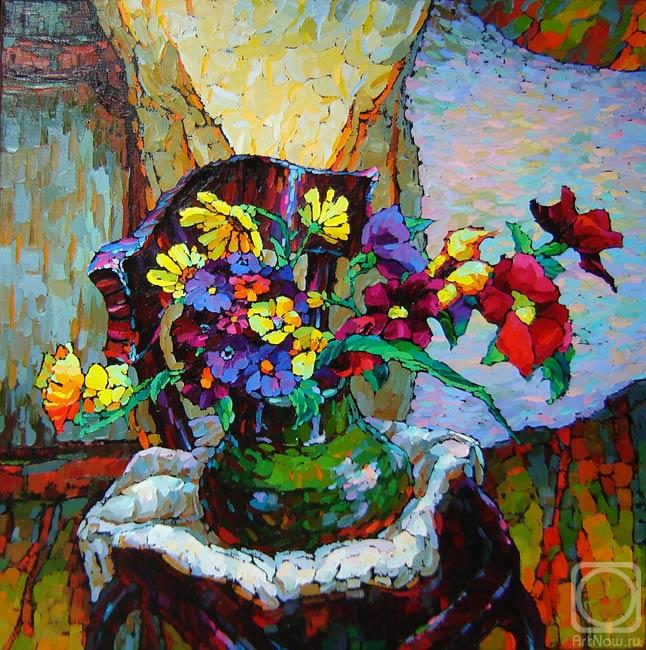 Kuzya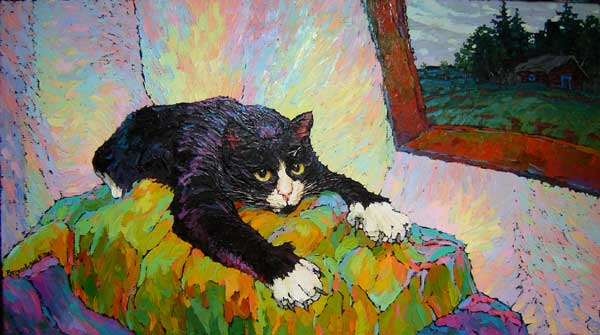 Medovo Town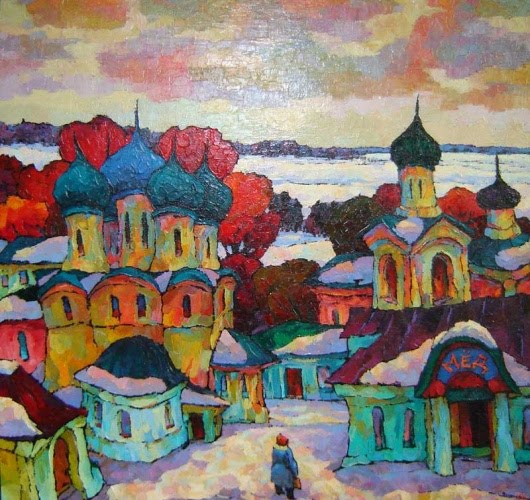 Oak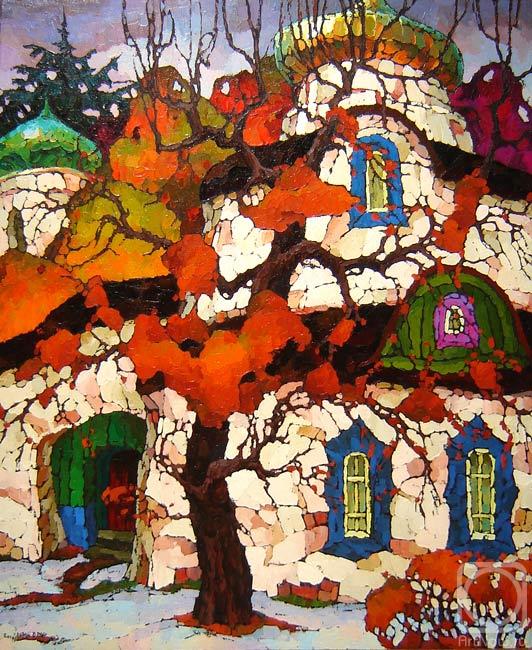 Poplars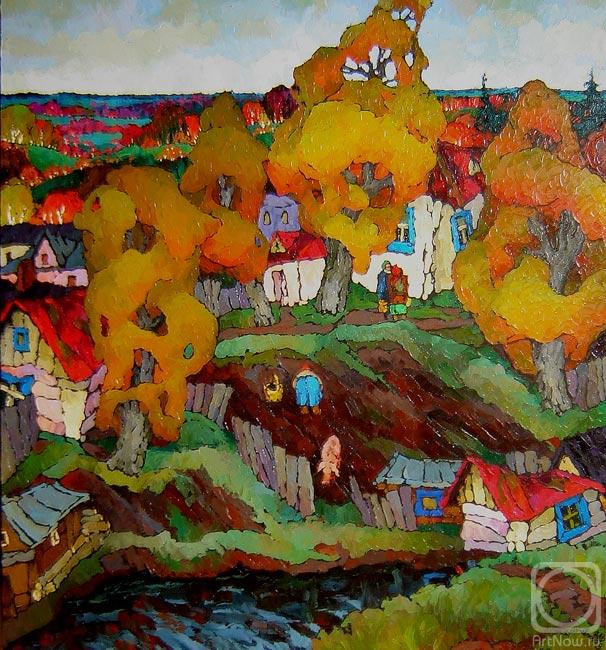 Reader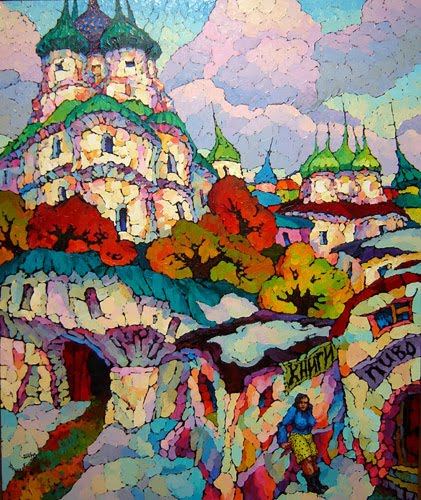 Storm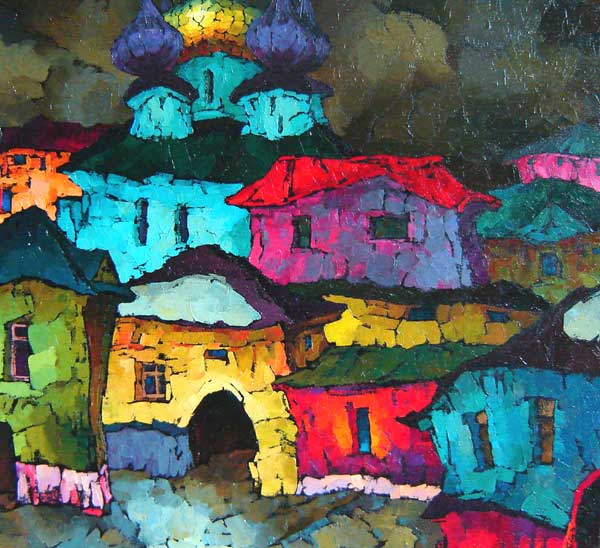 Tavern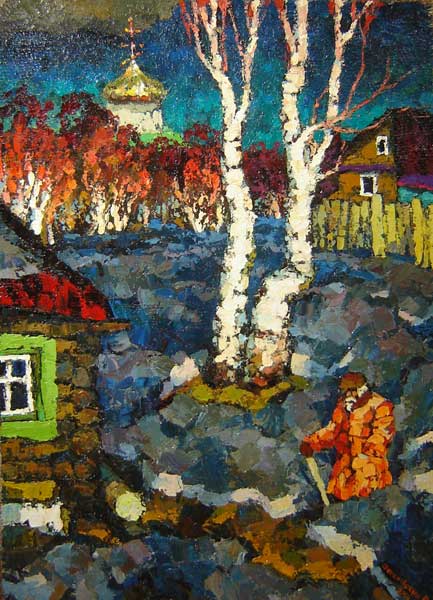 Tavern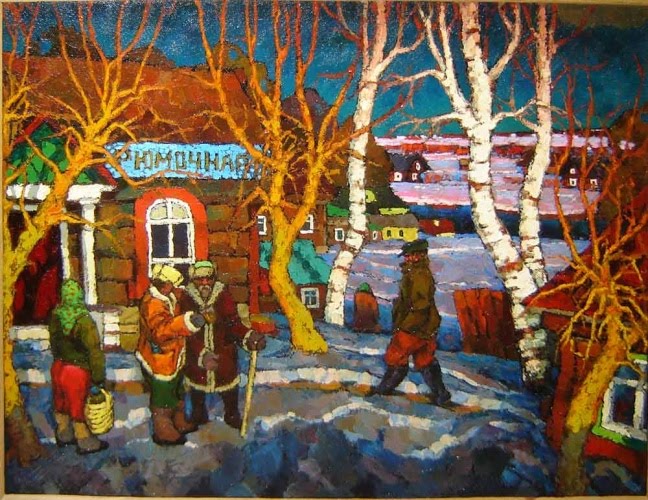 Yellow Church