Valeria Kotsareva is a Russian painter born in 1969 in Moscow, Russia. Valeria was born into an artistic family, her father was a designer, and her sister was an artist. In 1983, Kotsareva graduated from the Moscow Secondary Art School and furthered her education at the States institute of Cinematography of the USSR, specializing in clothes design and graduating in 1996.
In 1997, Kotsareva held her first solo exhibition in Dusseldorf, Germany. The following year, she participated in the Moscow Art Salon. Subsequently, Kotsareva exhibited in the Central House of Artists, Moscow Art Fairs, Art Manege, and the Moscow Art Salon. Valeria has earned recognition worldwide for her artworks through her membership in renowned societies.
Kotsareva is an active member of the International Artists Fund, the International Association of Artists, and the Union of Artists of Russia. Valeria is well-represented in several museums and private collections in Russia and the rest of Europe. Valeria Kotsareva is active and currently lives in Moscow, Russia.
What is Valeria Kotsareva Known For?
Valeria Kotsareva is known for her figurative paintings. Kotsareva's works depict the beautiful side of a woman's world. Valeria paints models relaxing or being involved in an activity, usually indoors. She uses many colors and thin brushstrokes to achieve beauty and realism in her artworks.
Who was Valeria Kotsareva Influenced By?
Valeria Kotsareva was influenced by her father and her sister. Valeria chose to pursue an art career due to the influence of her artistically inclined family members. Eventually, Kotsareva's older sister became a muse/model for her paintings. Valeria's fascination with the feminine world inspires her art.
What Art Movement is Valeria Kotsareva Associated With?
Valeria Kotsareva is associated with the Realism art movement.
Valeria Kotsareva Artwork
Below are some of the artworks of Valeria Kotsareva
A lady with geese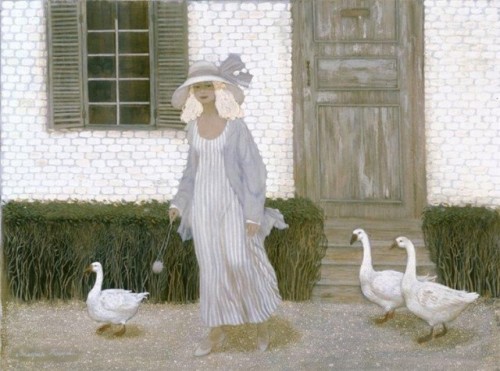 Apple Dream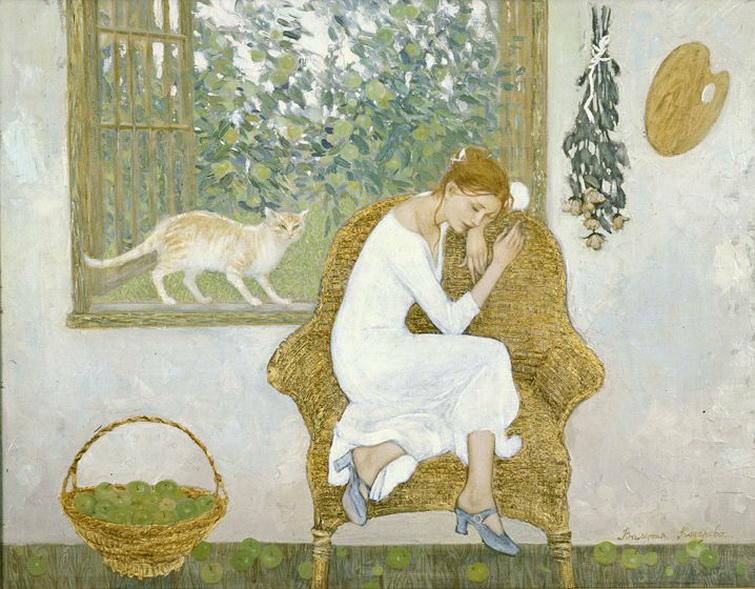 At the Seaside
Beautiful ladies in a boat
Blonde Beauty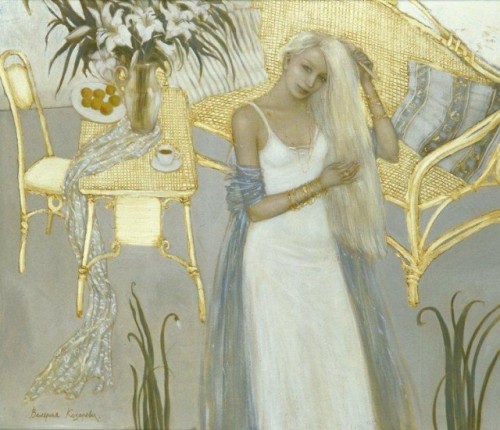 Herb tea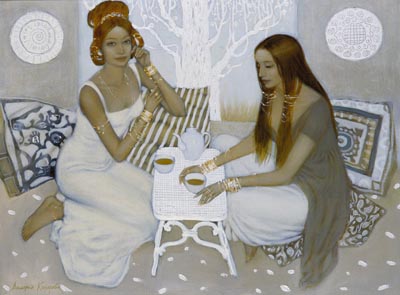 On the sand beach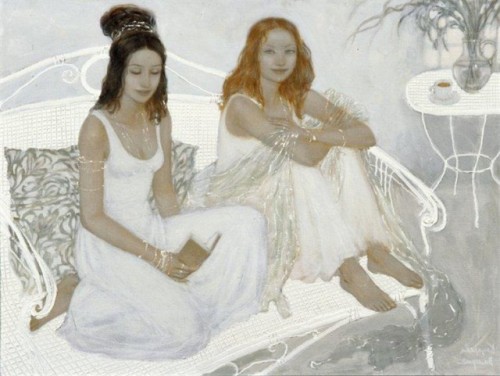 Seashells
Silver Day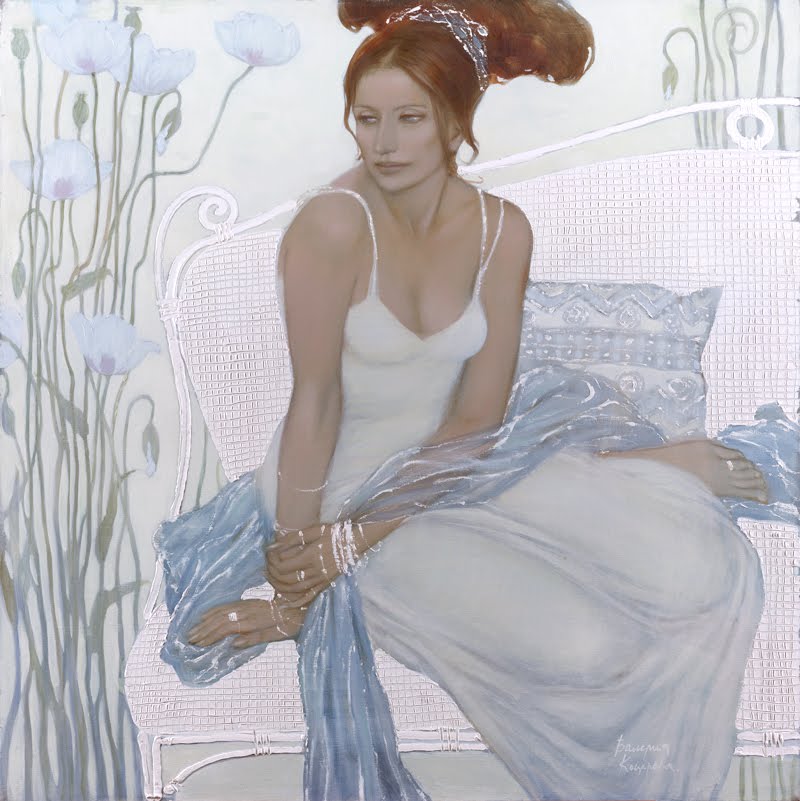 Musician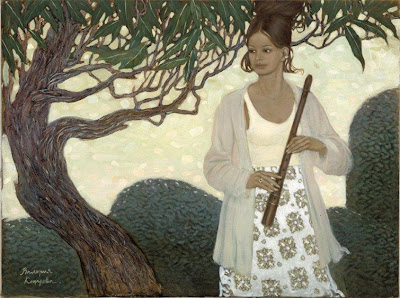 Talk
Mother and Daughter with melon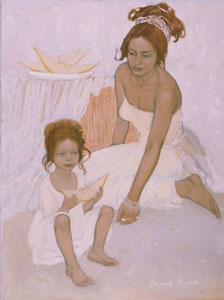 The sound of the sea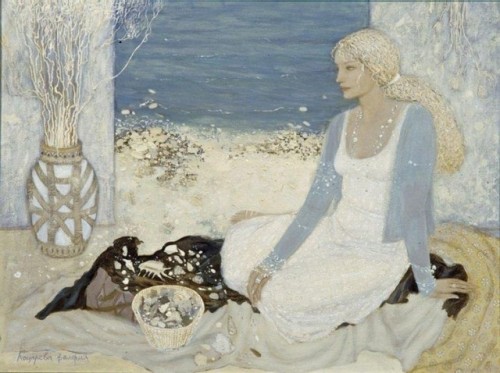 Watching the dragonflies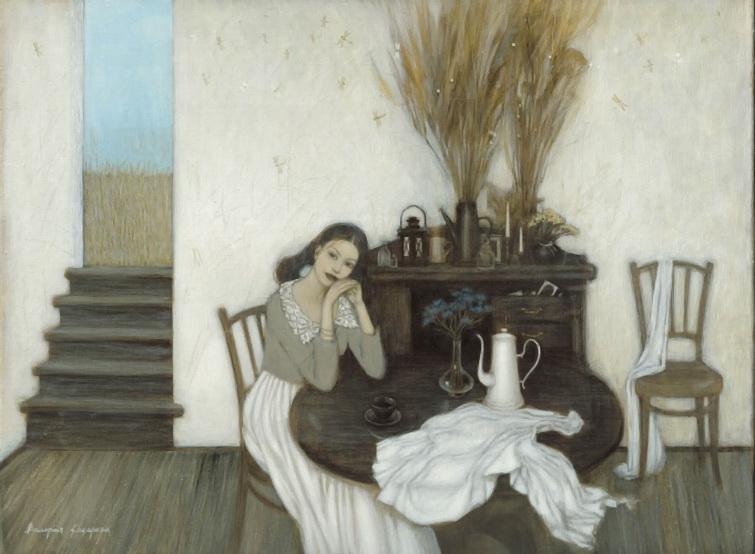 White Flowers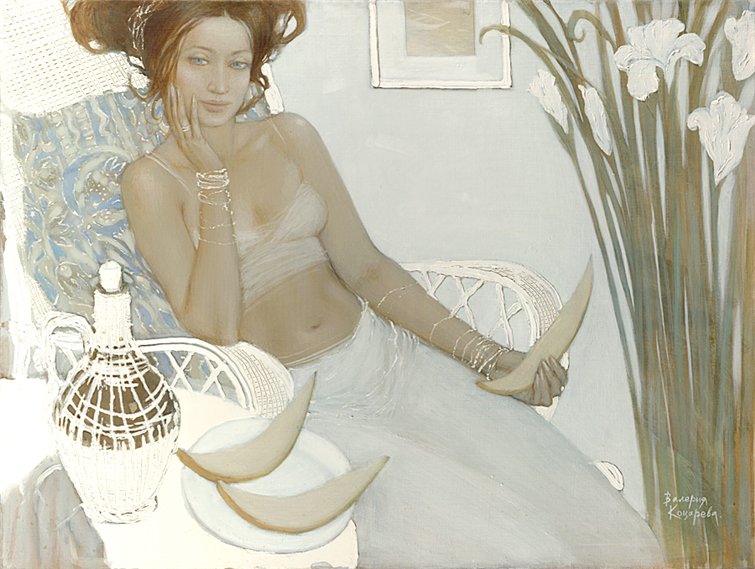 White Room with Pearls