Viggo Pedersen was a Danish painter born on 11 March 1854 in Copenhagen, Denmark. Viggo was born into an artistic family and chose to follow the family trend by becoming an artist. In 1871, he entered the Royal Danish Academy, studying under P.C. Skovgaard and Janus La Cour till 1878.
After graduation, Pedersen embarked on several study trips throughout Europe, visiting France, Italy, and Germany during his travels. During this period, Viggo settled in Munich for a while and began painting professionally, adopting most Danish painters' 'Plein air' tradition. Pedersen's artworks stood out and won acclaim among viewers.
At the Exposition Universelle in 1889 and 1900, Pedersen won an honorable mention and a bronze medal, respectively. He exhibited with the Free Exhibition and the Royal Academy, widening his recognition nationwide. Pedersen is well-represented in several prestigious museums in Oslo, Stockholm, Copenhagen, and Helsinki. He died on 19 April 1926 in Roskilde, Denmark.
What was Viggo Pedersen Known For?
Viggo Pedersen was known for painting colorful, naturalistic landscapes, figures, and genre scenes. Pedersen creates with oil on canvas, depicting various locations, some of which are reminiscent of his past environments. He is renowned for skillful draughtsmanship and for using bright colors in his figurative paintings.
Who was Viggo Pedersen Influenced By?
Viggo Pedersen was influenced by P.C. Skovgaard and Janus La Cour. Under the tutelage of Skovgaard and La Cour, Pedersen developed his style by adopting the techniques of the art instructors. Skovgaard's use of bright colors influenced Pedersen's figurative paintings.
What Art Movement was Viggo Pedersen Associated With?
Viggo Pedersen was associated with the Impressionism and Realism art movements.
Viggo Pedersen Artwork
Below are some of the artworks of Viggo Pedersen
A mother and her daughter in the Kitchen
Above the bathing beach, arhus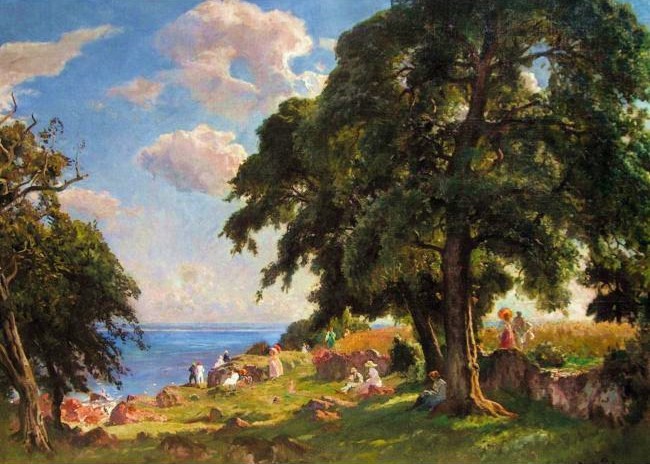 Enjoying the Sunset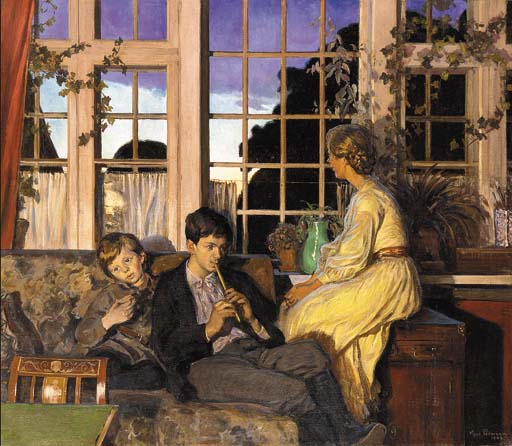 Picking Poppies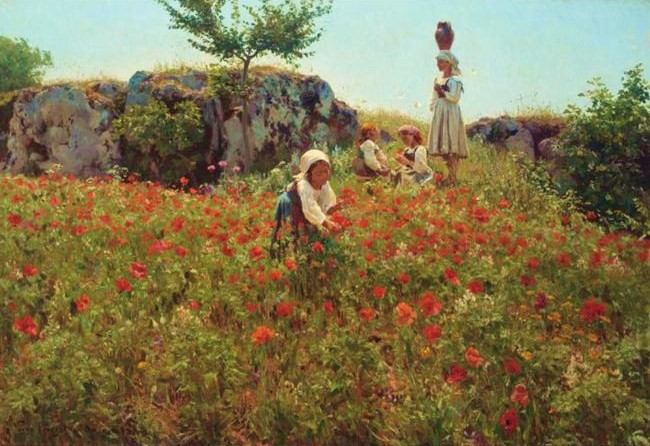 Spring Day in Karlsberg
Summer Landscape, at Kullen, Sweden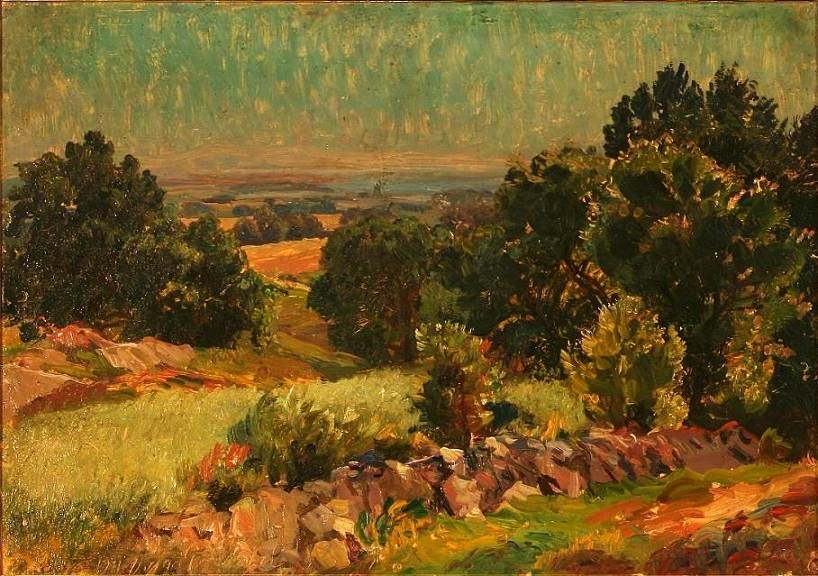 Sunshine in the Living Room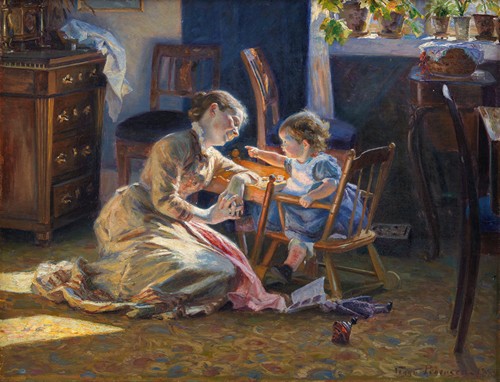 The Artist's Wife and Son at Bed of Poppies, Villa Karlsberg, Hiller
Washing clothes by a creek in Brittany