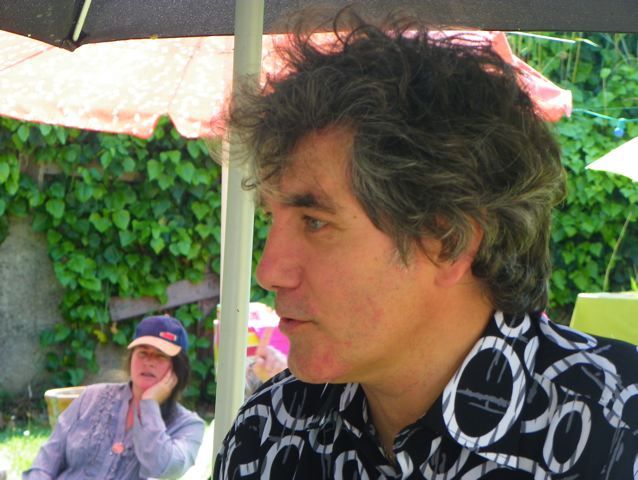 Thierry Ona is a French painter born on January 31, 1960, in Bordeaux, France. Over the years, Thierry has displayed uniqueness in his works, using a technique that highlights the colors and gives his paintings light and transparency.
Thierry Ona was a landscape architect in his early days before he delved into the art world as a landscape illustrator. Thierry started painting after he met his wife, a painter. He appreciated her work so much that he decided to learn from her. As a result, Thierry exhibited for the first time in 1994, a few years after being trained by his wife.
Ona's success as an artist reached a peak in 2006 and 2007, with him selling thousands of pieces of his paintings, making him the most sold artist in those two years. Thierry Ona currently lives in Montpellier, France, and is one of the leading figures in the reproduction art market.
What is Thierry Ona known for?
Thierry Ona is popularly known for the uniqueness of his style of painting, which contains minimal graphical details but at the same time passes a meaningful and more profound message. Thierry's subjects are also distinguished by their forms which feature humans with spidery faces and tiny long legs.
Thierry's style employs acrylic pigments of warm and bright colors that are coated together. Ona often depicted people engaged in various activities, such as a matador, a jazz musician, ballerinas, and African warriors. All of his paintings showed grace and movement.
Who was Thierry Ona Influenced by?
Thierry Ona was influenced by several factors, including his Spanish heritage and childhood in France. Thierry Ona was also influenced by his wife, who taught him how to work with color and materials. Additionally, when Thierry paints, he feels the influence of the sea, and he reproduces this in his works with the use of bright and warm colors.
Gerard-Vogel, a Renaissance-style painter under whom Thierry studied at a time, also influenced Ona's works.
Thierry Ona's Artworks
Thierry Ona is represented by various galleries worldwide and is very common among art collectors. Below are some of his famous works:
Anna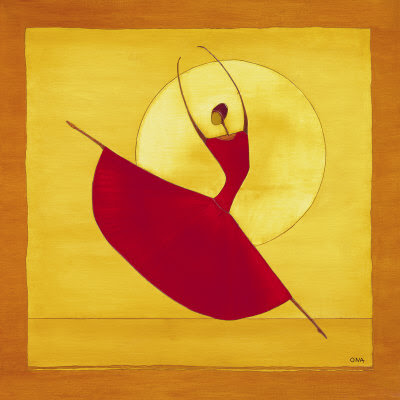 Art Cafe II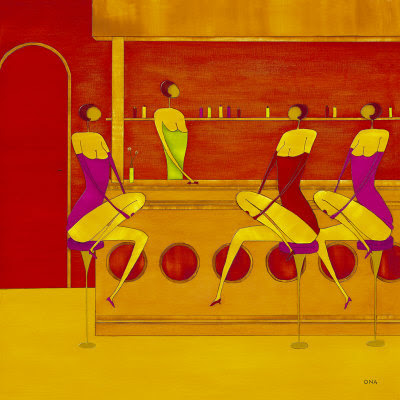 Art Cafe

Attente

Ballerinas I

Ballerinas II

Ballet

Bar Jazz

Dancers

Danseuse

Grenadine and Mirabelle

Jazz Band

Jazz  Man

Seated Ballerina

Tamara

Jazz Man II

Ballerinas III