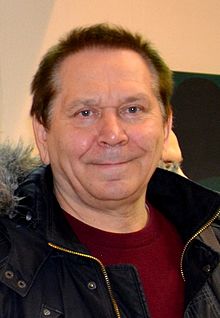 Valentin Gubarev is a Belarusian painter born in Nizhny Novgorod on April 14, 1948. Valentin is known for his naïve genre of painting. Gubarev's paintings feature ordinary people living their lives in happiness and sadness.
Valentin graduated from the Gorky Art College in Russia. He continued his studies at the Faculty of Graphics at the Moscow Polygraphic Institute. Valentin moved to Belarus in 1975, where he held the post of a painter in a publishing house and illustrated children's books.
The Belarusian painter worked with various galleries, including Les Tournesols in Paris and La-Sandr Art in Minsk. In addition, Gubarev's paintings were auctioned at auction houses like Sotheby's in London and Taschen in Paris.
Valentin is an active member of the Belarusian Union of Artists. Gubarev started taking part in national and international art exhibitions in 1991. Later in the same year, he also hosted his solo exhibitions in France. Valentin Gubarev currently works and lives in Minsk, Belarus.
What is Valentin Gubarev Known for?
Valentin Gubarev is widely known for his unique style of painting known as the naïve style. His paintings showcased everyday people who lived their lives wearing their emotions on their sleeves. Yet, they are depicted as innocent, natural, and saintly, making them relatable.
Valentin is also famously known for his feats in 2006 when he was listed among the top 300 artists of the year in Christie's auctions by the price paid.
Who was Valentin Gubarev Influenced by?
While growing up, Gubarev recreated paintings of Russian artists, which he saw on postcards. Also, Valentin Gubarev was influenced by famous painters of the same art movement his works are associated with. They include; Maria Prymachencko, Nikifor, Henri Mattise Jackson Pollock, and Vincent Van Gogh.
What Art Movement is Valentin Gubarev associated with?
Valentin's artwork is associated with primitivism, a formal form of the naive art movement. Naive art is a form of visual art that embraces instincts and gives less priority to tradition.
Valentin Gubarev's Artwork
Valentin Gubarev has gained worldwide recognition with his unique style. Some of his works are: Valentin's works are preserved in prestigious museums and private collections worldwide.
Unknown Title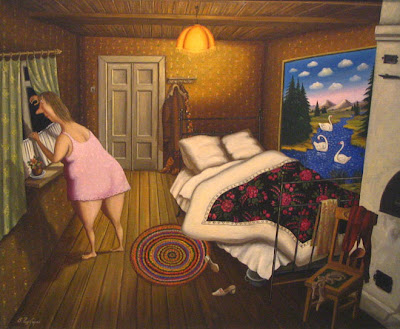 Unknown Title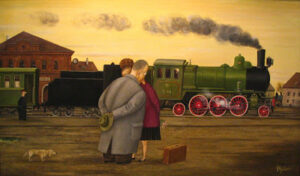 Unknown Title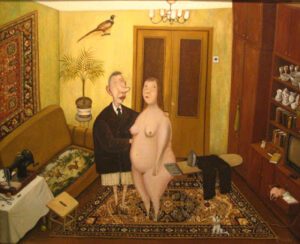 Titanik
Everything Is Possible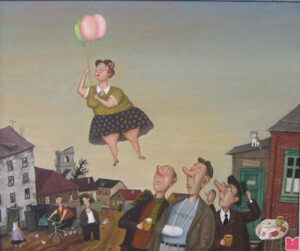 Unknown Title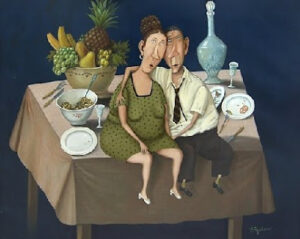 Camomiles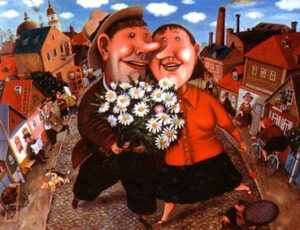 Convenient place for survey of sights of the city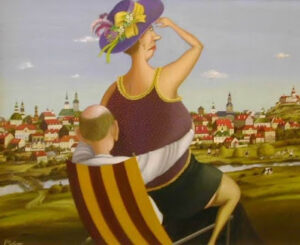 Dolce Vita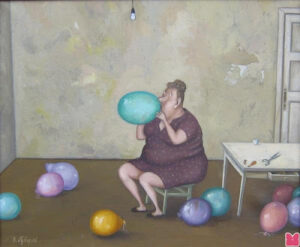 Dream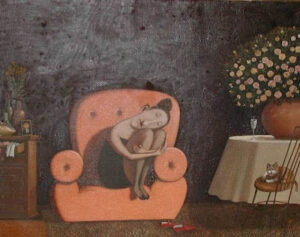 Favorite Back Part Of The Woman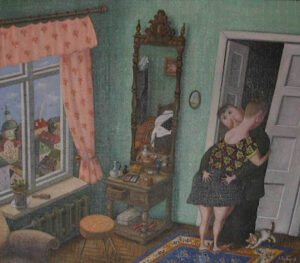 Fish Day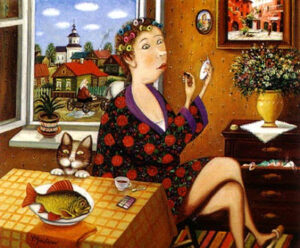 I ask you Ivan do not drink today a lot of vodka
Les Anges Aiment Le Saucisson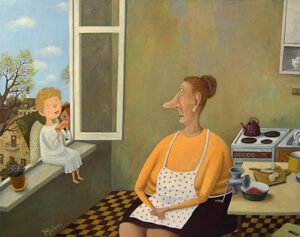 Lovers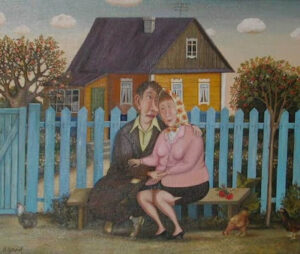 Unknown Title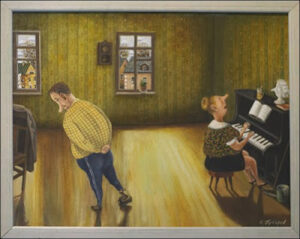 Unknown Title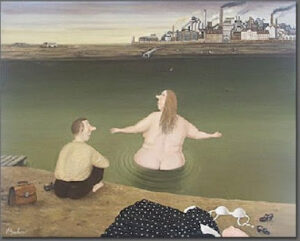 Because You're Worth It

Sale

Salut Modigliani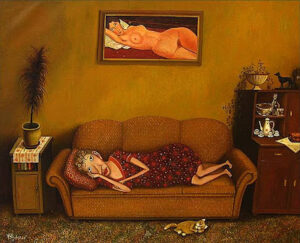 Swing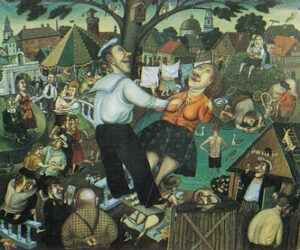 The Mermaid Fresh-Water Ordinary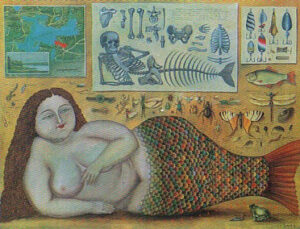 Unknown Title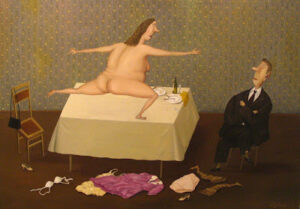 Unknown Title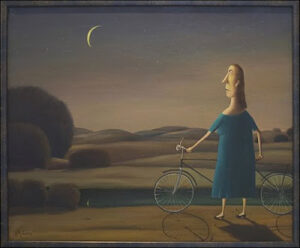 Vegetables and People