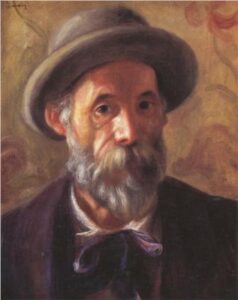 Pierre-Auguste Renoir was a French painter who was best known for his use of sparkling colors and light in his paintings, focusing on feminine charms, sensuality, and beauty. Renoir was born in Limoges, Haute-Vienne in France, on February 25, 1841, into a family of artisans, where his father was a tailor and his mother was a seamstress.
Pierre-Auguste Renoir's artistic talent was evident from his childhood, but he showed a more promising singing talent which he was encouraged to pursue. Unfortunately, he had to discontinue his music lesson at age thirteen due to his family's financial conditions.
Pierre-Auguste Renoir started as a porcelain painter until his need to establish himself as a professional painter led him to take painting lessons from Charles Gleyre in 1862. Renoir developed a close relationship with three other students there; Claude Monet, Frederic Bazille, and Alfred Sisley.
What was Pierre-Auguste Renoir known for?
Pierre-Auguste Renoir was known for painting about French leisure and modern life. He also had an affinity for the human figure, showing the brightness of young women's skin in his nude paintings. Pierre-Auguste also painted many portraits, still-lifes, and landscapes of different places in France. Renoir often painted in bright and vivid colors to bring life and energy to his art pieces.
Who was Pierre-Auguste Renoir Influenced By?
Pierre-Auguste Renoir was influenced by famous artists like Eugene Delacroix, Raphael, Peter Paul Rubens, and Jean Auguste Dominique Ingres. He traveled to countries like Algeria and Italy to see their works. In addition, the style of modern artists such as Camille Pissarro and Edouard Manet influenced many of Pierre-Auguste's later works.
What Art Movement is Pierre-Auguste Renoir Associated With?
Pierre-Auguste's art was associated with the Impressionist art movement. A movement that Renoir identified with until 1877. However, he later dissociated from the art movement due to his fascination with the human figure and modern art.
Pierre-Auguste Renoir Artwork
Pierre-Auguste Renoir continued painting until he died in 1919, when arthritis severely affected him, limiting his creative ability. Pierre-Auguste's paintings are exhibited in museums and galleries around the world. Below are some of his paintings:
A Road in Louveciennes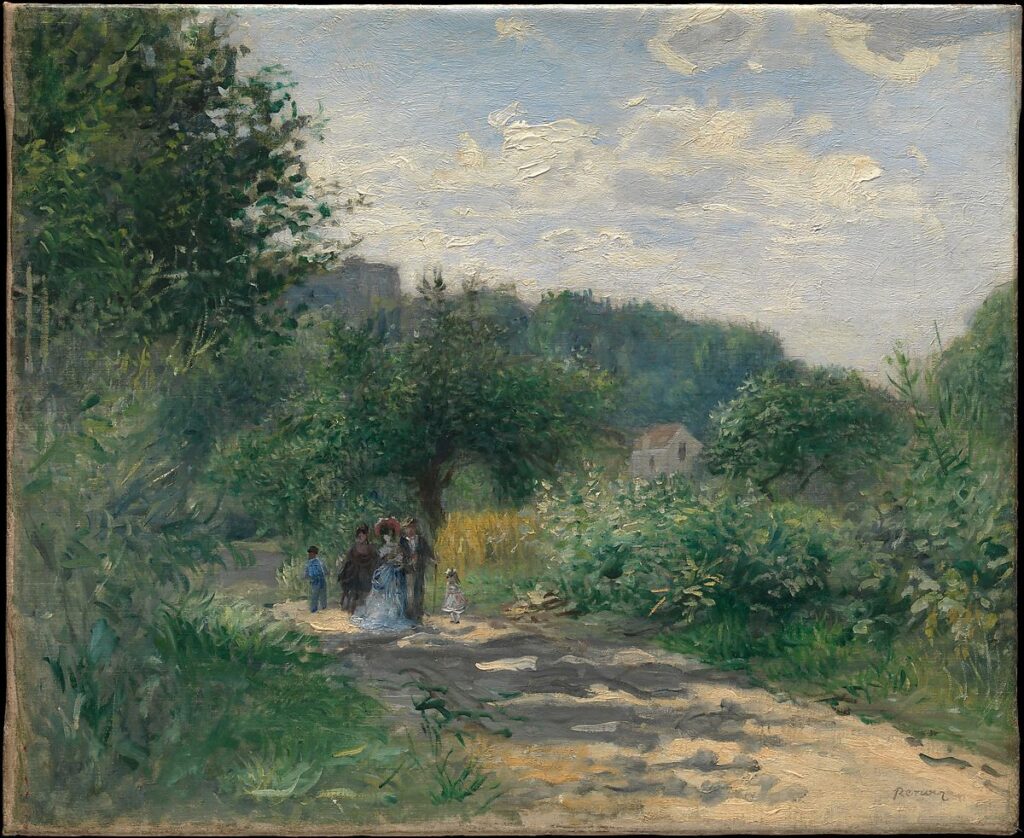 A Waitress at Duval's Restaurant
By the Seashore

Crown Of Roses

Eugene Murer

Hills Around Bay of Moulin Guernsey

Lise On The Bank Of The Seine

Madam Grorges Charpentier

Margurite Therese (Margot) Berard

Reclining Nude

Still Life With Peaches

The Daughters of Catulle Mendes

The Milliner

Tilla Durieux

Two Young Girls At The Piano

View of the Seacoast near Wargemont in Normandy
Young Girl Bathing