Shmuel Katz was an Israeli painter born on 18 August 1926 in Vienna, Austria. Shmuel's family relocated to Hungary in 1938 after Germany annexed Austria. In 1944, Nazis invaded Hungary, and Katz got deported to a labor camp in Yugoslavia. He escaped and relocated to Budapest. In 1946, he joined a group of illegal immigrants to try to enter Israel but was intercepted and detained.
At the detention camp in Cyprus, Shmuel spent his time drawing and exhibiting his artwork. After fighting in the War of Independence and settling in Israel in the late-1940s, he returned to art, illustrating a children's magazine from 1950 to 1953. Subsequently, Katz enrolled at the Ecole Nationale Superieure des Beaux-Arts in Paris, studying fresco, lithography, and etching.
Katz made frequent trips to Africa and the Middle East, and his experiences influenced his style and subject matter. Katz gained a substantial level of worldwide recognition, exhibiting widely in Israel and abroad. His paintings are preserved in prestigious public and private collections. Shmuel Katz died in Nahariyya on 26 March 2010.
What was Shmuel Katz Known For?
Shmuel Katz was known for painting watercolors of the city of Jerusalem and illustrating children's books and editorials. Shmuel painted landscapes and city scenes of Jerusalem with watercolor and won acclaim for his draughtsmanship. He was also famed for his illustrations in children's magazines, books, and newspaper editorials.
Who was Shmuel Katz Influenced By?
The artist named no direct influence from any artist. However, Shmuel Katz drew inspiration from his trips to East Africa, Iran, and around Israel. Cities he traveled to were recurrent subjects of his paintings, the influence of his travels evident in his artistic style.
What Art Movement was Shmuel Katz Associated With?
Shmuel Katz was associated with the Expressionism art movement.
Shmuel Katz Artwork
Below are some of the artworks of Shmuel Katz
Arches in Jerusalem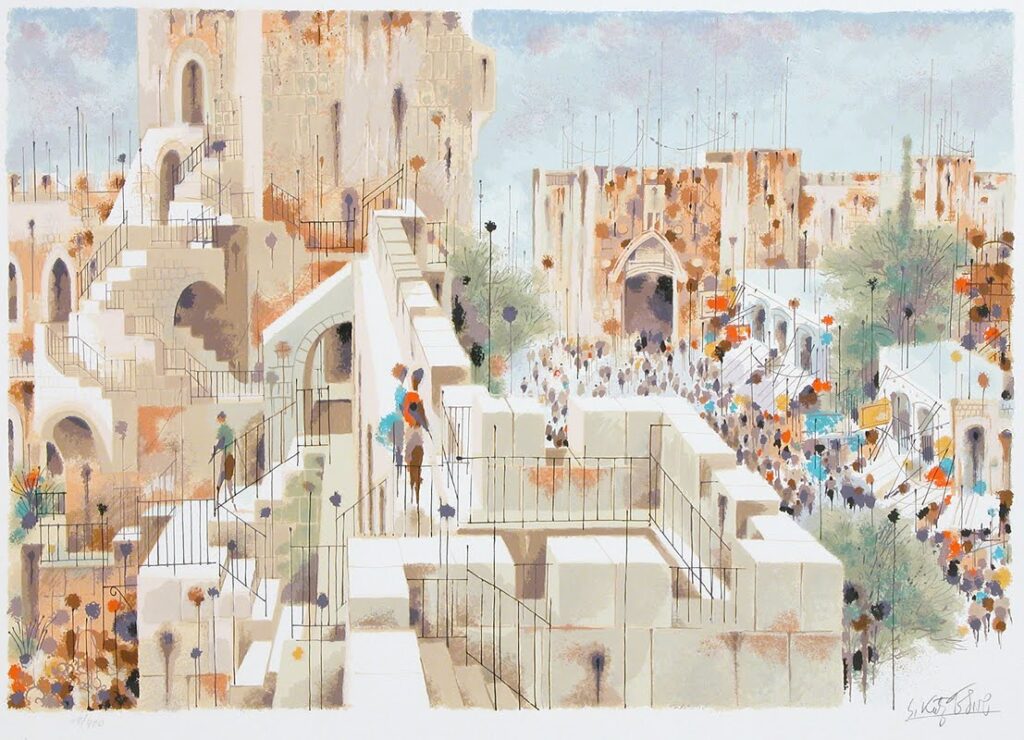 City of Jaffa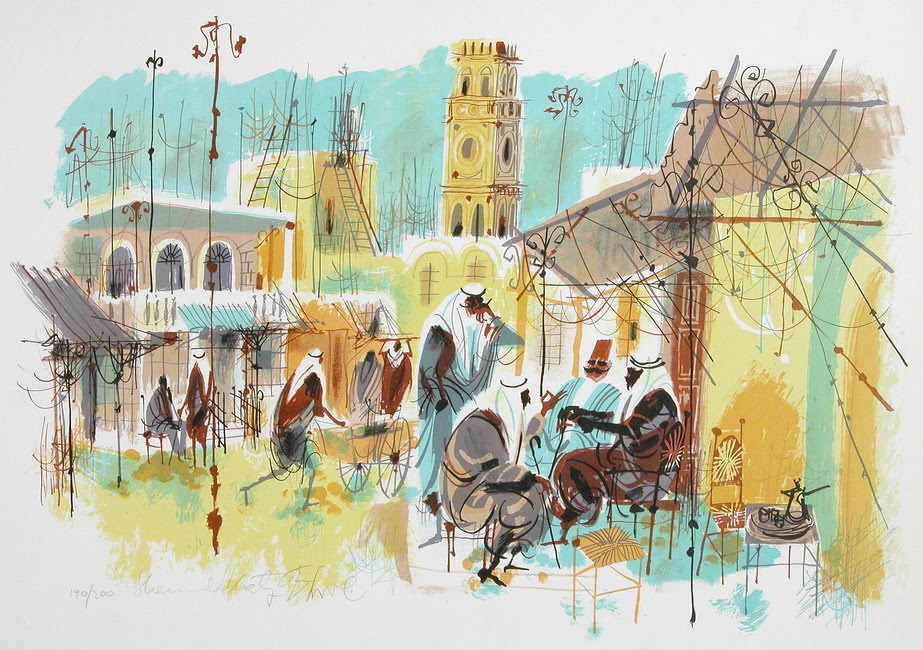 Jerusalem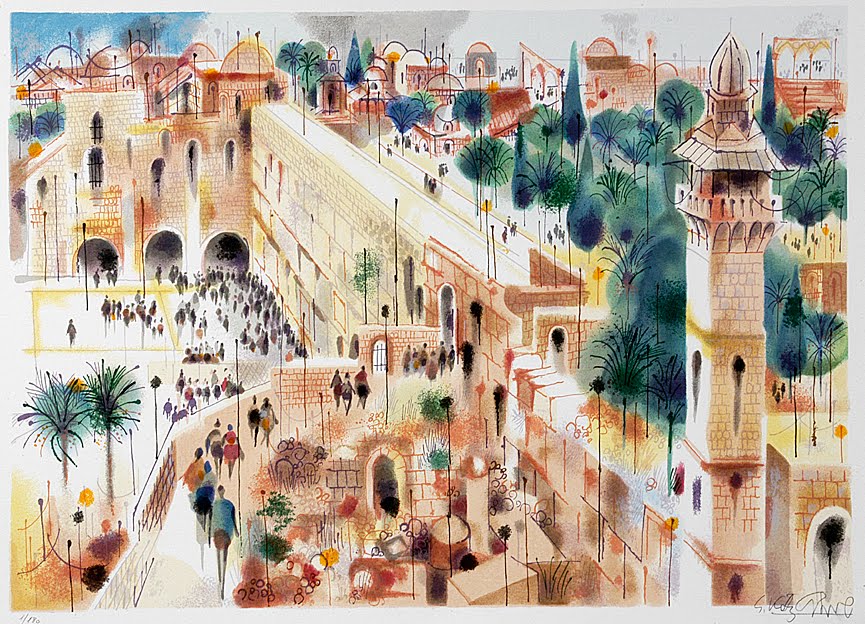 Jerusalem view from the Wall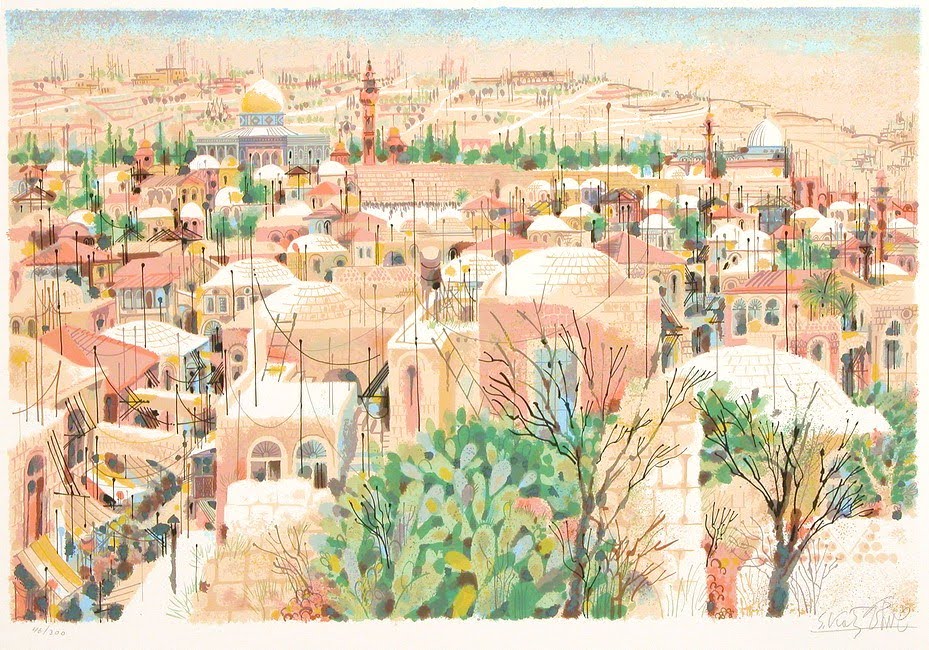 The Jewish Quarter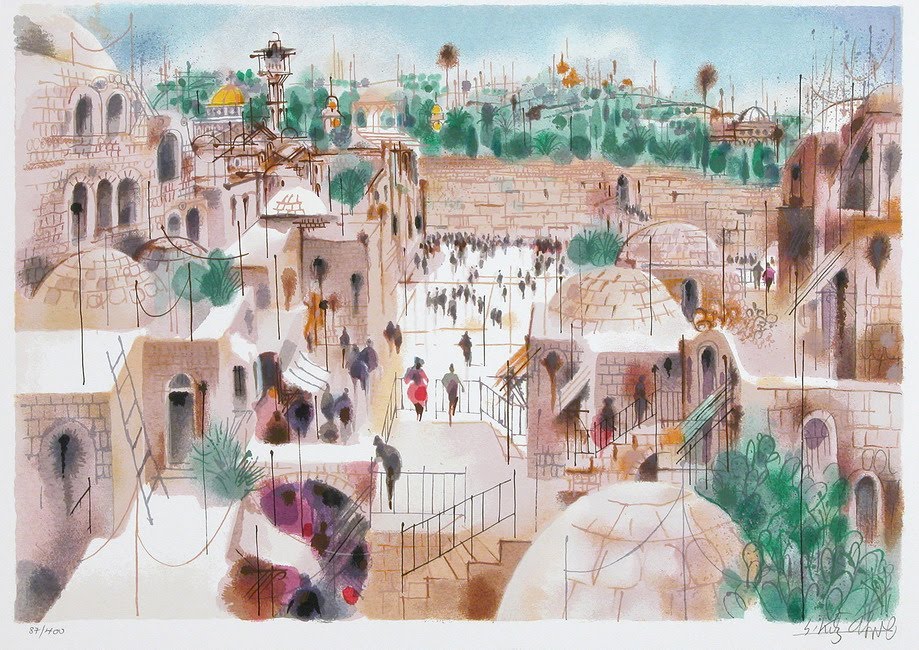 Tiberias Light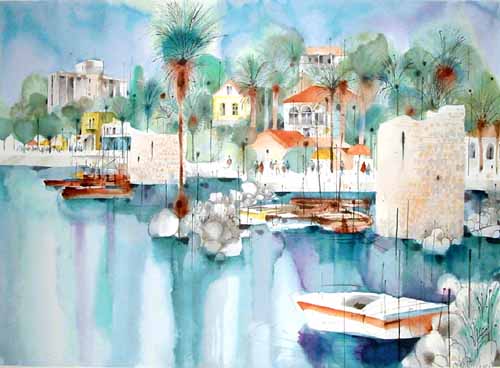 View of the Western Wall