Isaac Maimon is an Israeli painter born to French-speaking parents in 1951 in Tel Aviv. His parents' bilingualism sparked his interest in French culture and supported his art career pursuit after showing early signs of talent. After military service, Maimon studied at the Avni Institute of Fine Art in Tel Aviv.
After completing his studies, Maimon became an art instructor, teaching at the Beer-Sheba School of Visual Arts, the Kaye Art Academy, and the Ben-Gurion University. Maimon also doubled as a restauranter, expressing his artistic prowess by painting scenes in his cafe with the Parisian flair.
Maimon has held several shows and participated in exhibitions in Japan, Israel, and the United States, where he holds solo exhibitions annually. His artworks hang proudly in prestigious museums and galleries worldwide. Still intrigued by Parisian boulevard culture, Maimon is still actively creating enthralling masterpieces.
What was Isaac Maimon Known For?
Isaac Maimon is known for painting colorful scenes of the Paris boulevard culture. Fascinated by the feminine nature, Maimon gracefully depicts beautiful women living the French life in pubs, cafes, nightclubs, and ballrooms. Often with acrylic on canvas, Maimon brings the beauty of humanity into his paintings with heavy strokes of color.
Who was Isaac Maimon Influenced By?
Isaac Maimon was influenced by Henri Matisse. Maimon got exposed to the Paris school and its techniques as a student of the Avni Institute of Fine Art. His interest in French culture grew, and he studied the works of French artists such as Matisse. The influence of Matisse is evident in Maimon's use of heavy strokes of bright colors.
What Art Movement was Isaac Maimon Associated With?
Isaac Maimon was associated with the Expressionism art movement.
Issac Maimon Artwork
Below are some of the artworks of Isaac Maimon
Amanda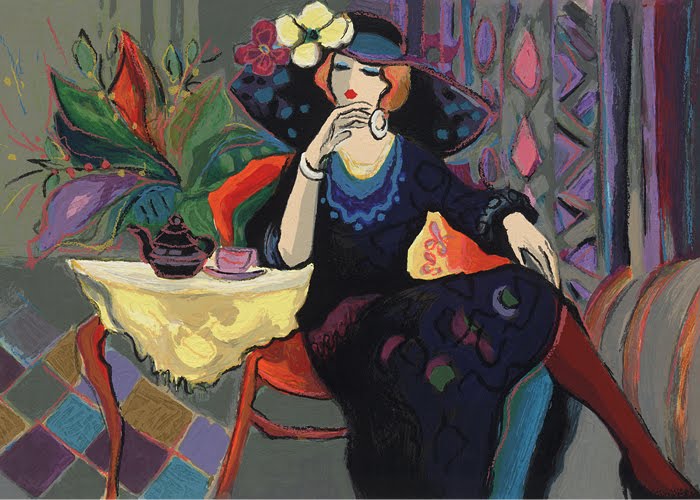 At the Cafe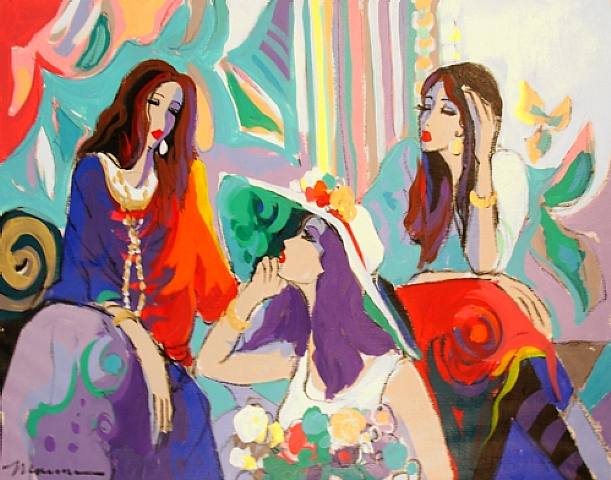 At the Races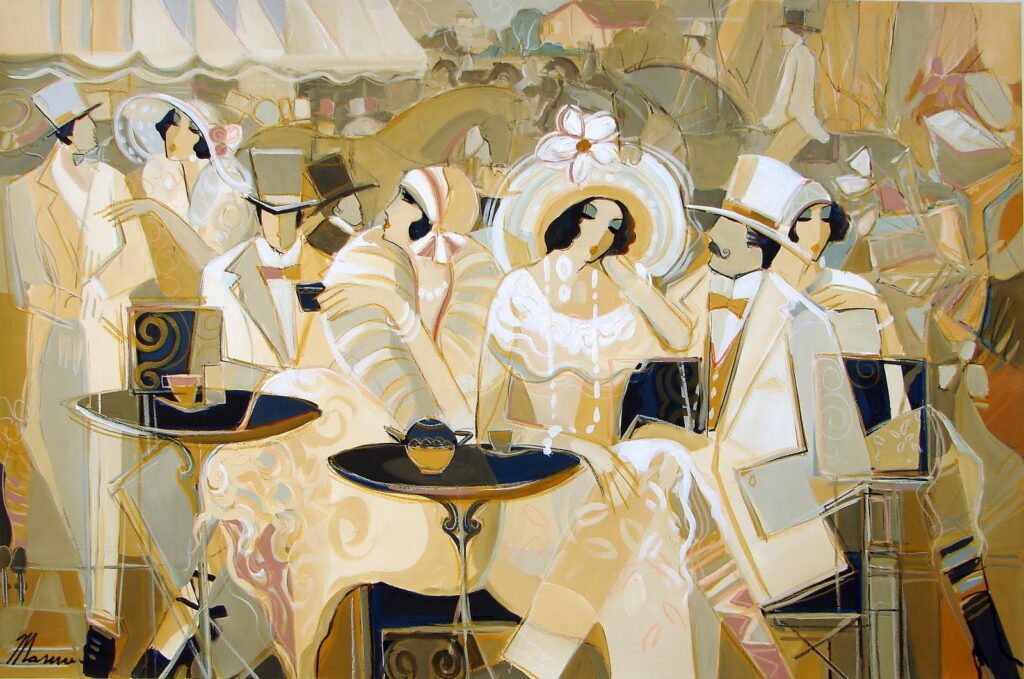 Cafe Blanc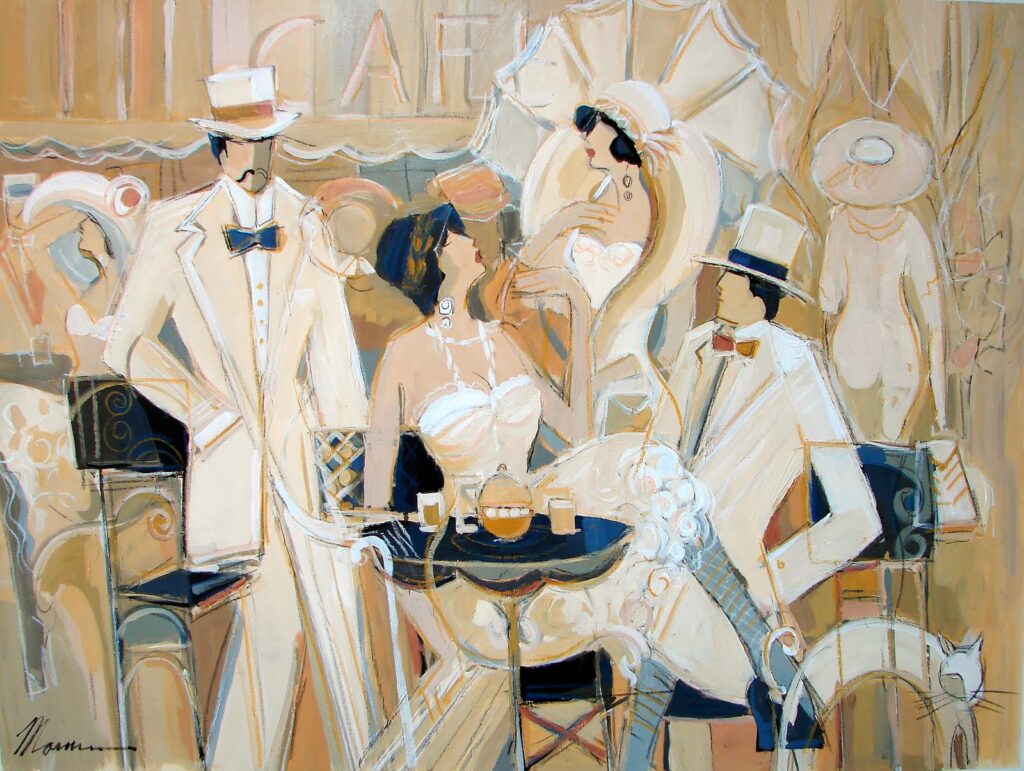 Cafe de Gare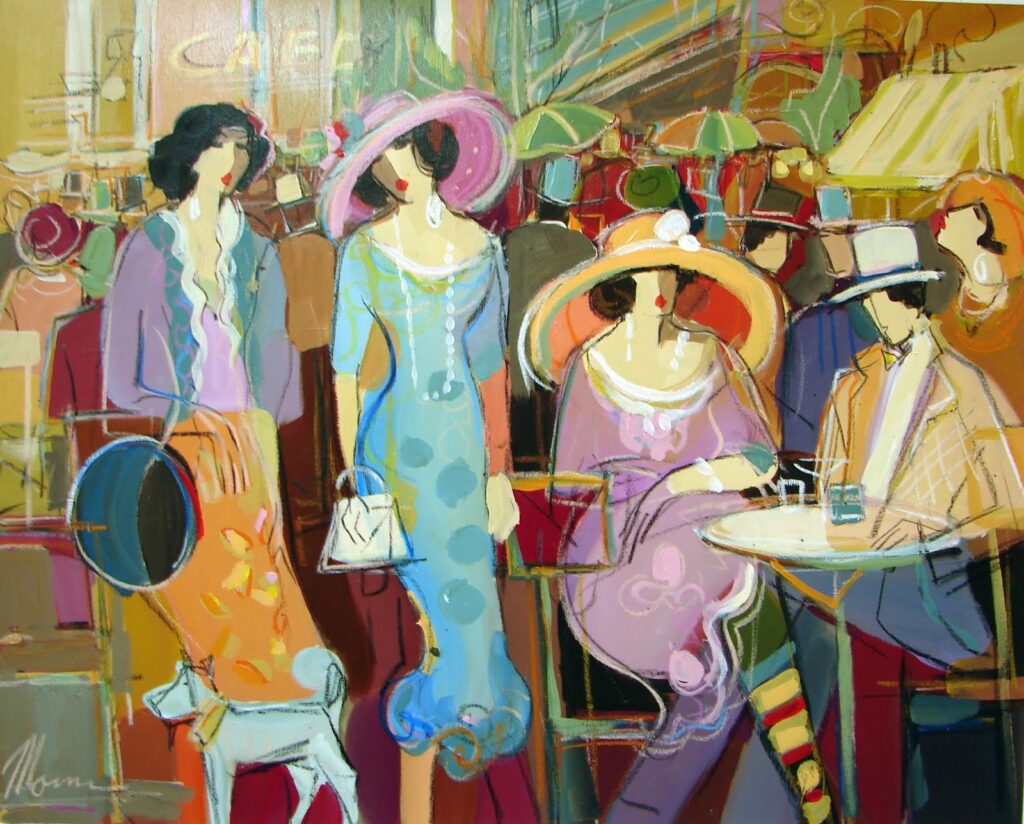 Cafe la Parisiene
Cafe Panorama

Claire Alone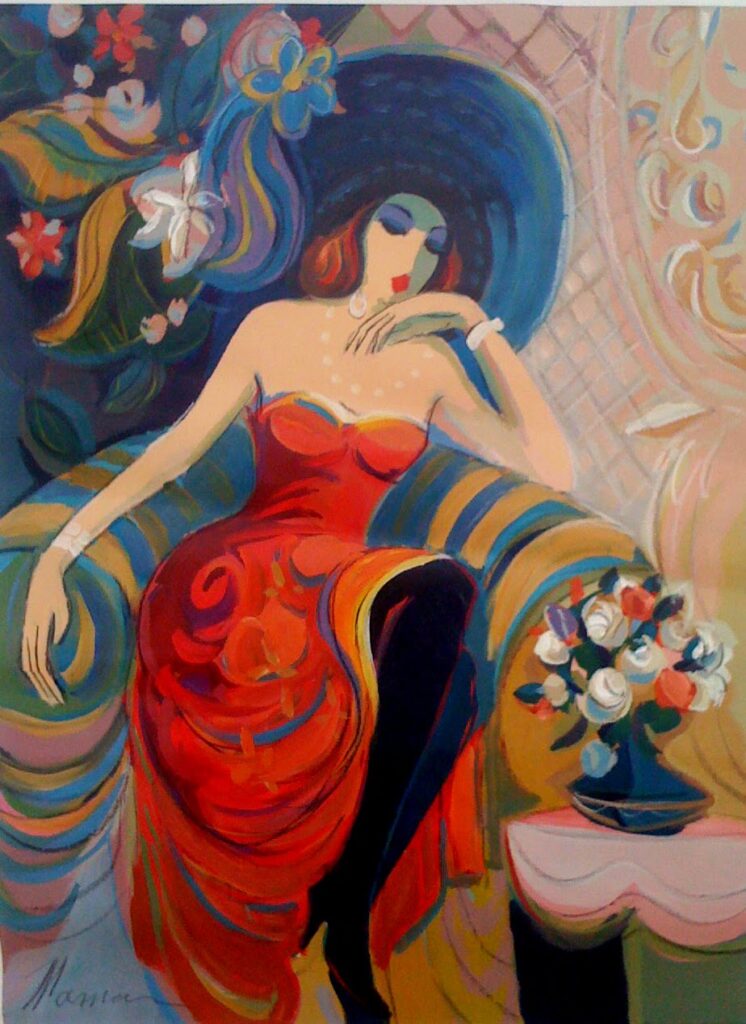 Dame Avec Diva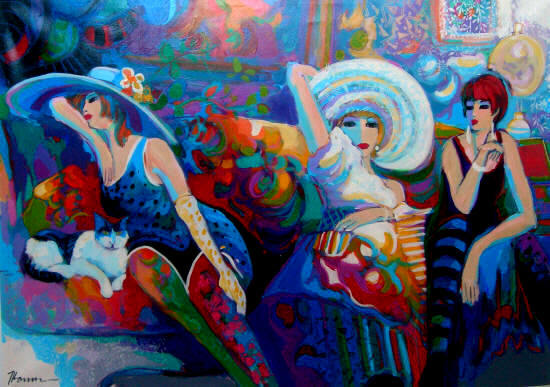 Dejeuner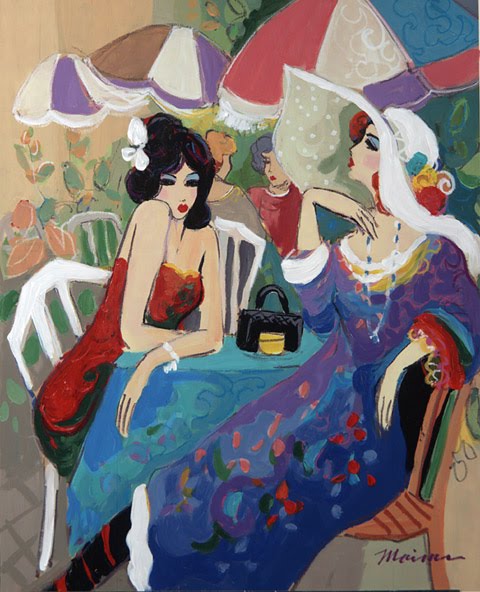 Electra Alone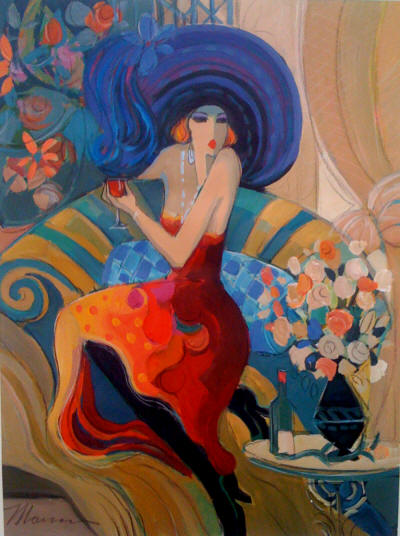 Espresso Retreat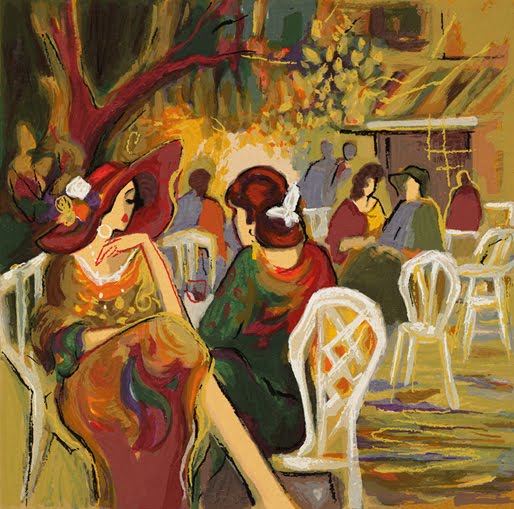 Inspirations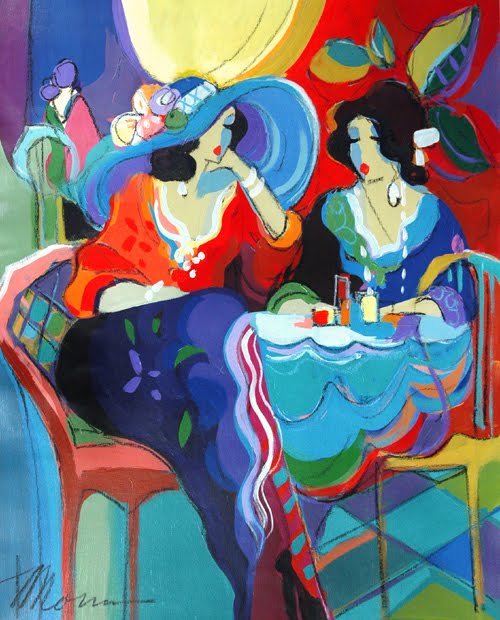 Lady with a Hat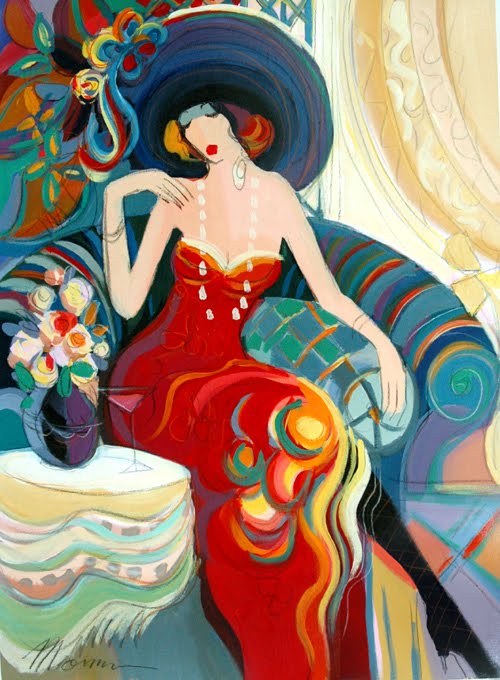 Le Chien Blanc De Gigi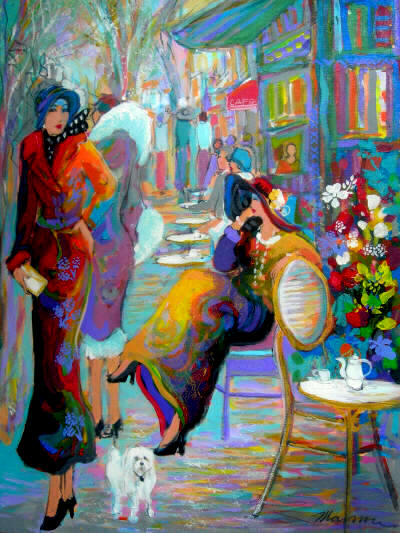 Leisure Lounge

Mica en Rouge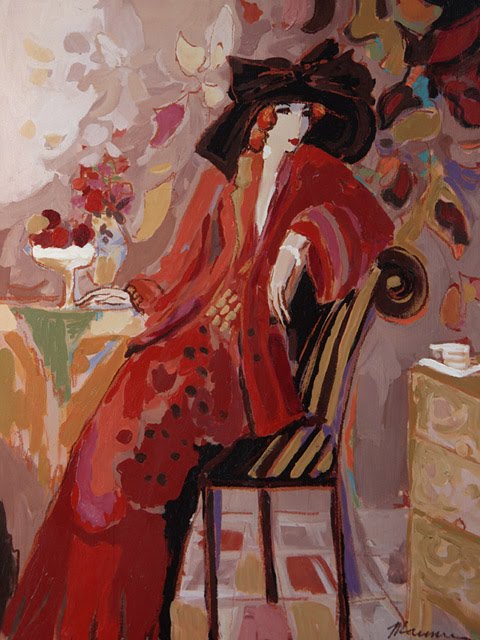 Monique
Morning News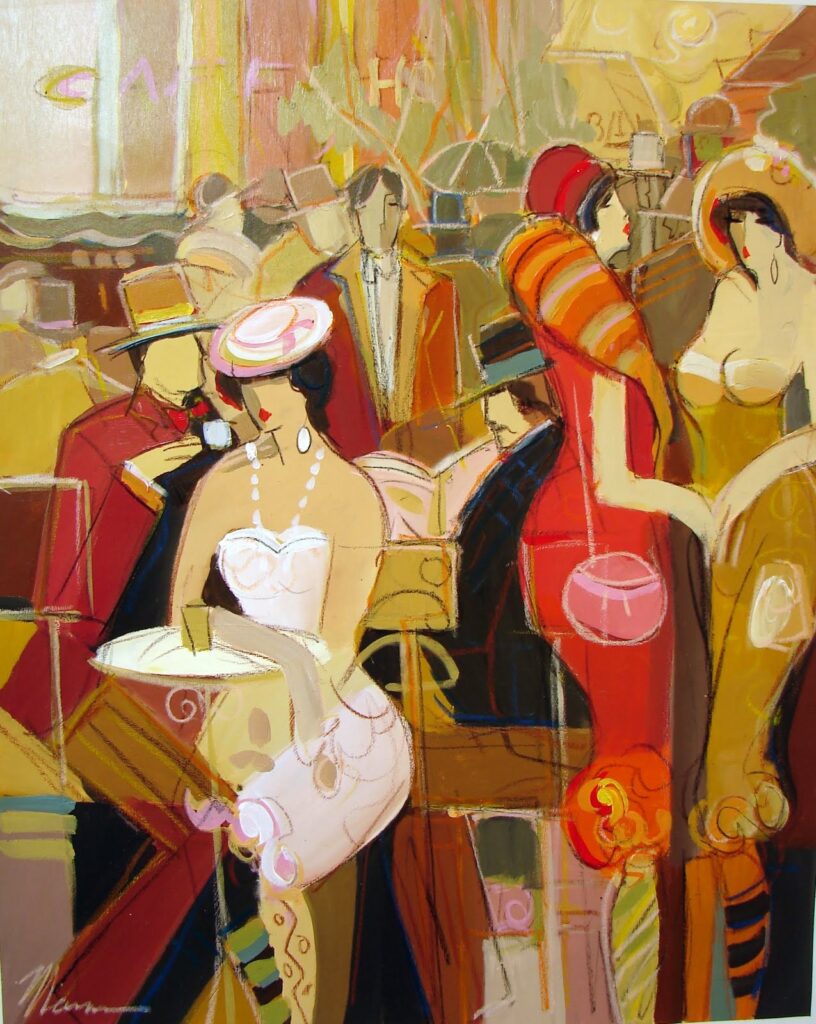 Rencontre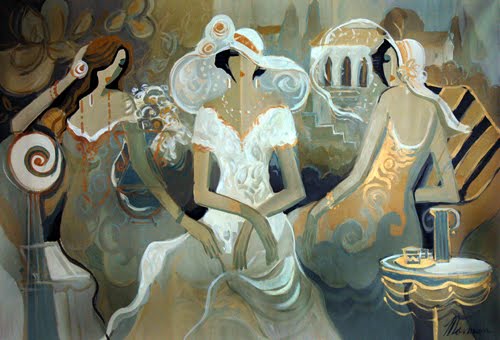 Strong Expressions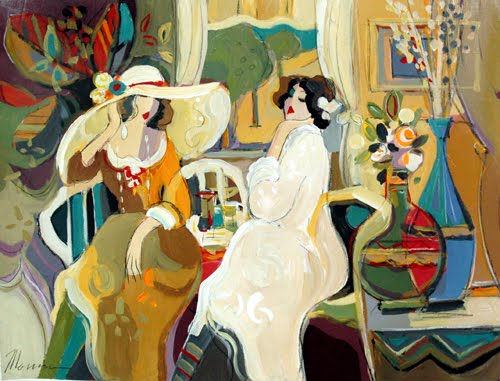 Sun Shinning Outside
Tea Time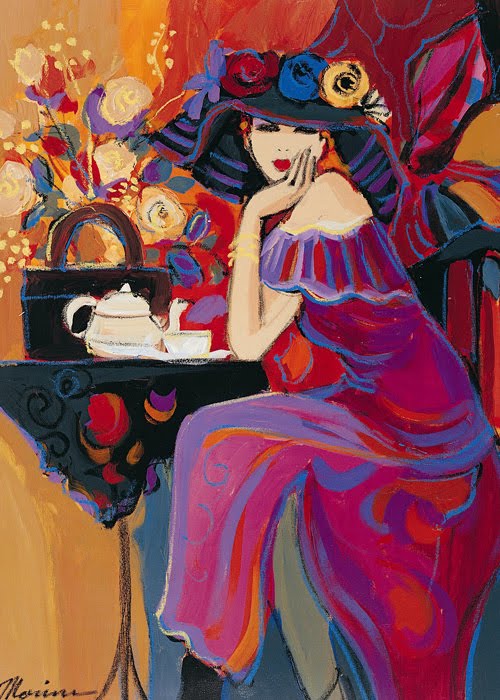 The Red Hat