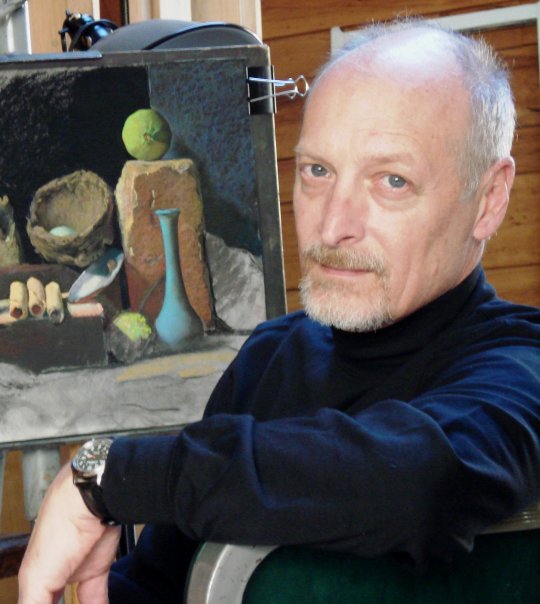 Ron Monsma is an American artist best known for his ability to capture light and its transformative effects on form. He studied at Indiana University South Bend, where he obtained his BA in Fine Arts. Since 1997, he has been an instructor of drawing and painting at the university. Monsma's knowledge as an artist has been cultivated through years of experience, honing his craft and exploring traditional techniques. His work has been exhibited in prestigious institutions such as the Art Institute of Chicago and has been featured in various publications, including The Pastel Journal, International Artist Magazine, and Art News Magazine. Ron Monsma has received numerous awards for his art, including the Jack Richeson/Best of Show award in the 2009 Pastel 100 Competition. He is represented by Miller Gallery in Cincinnati, Ohio.
What Does Ron Monsma Paint About?
Ron Monsma paints figures, still life, and landscapes. His artwork is characterized by his meticulous attention to capturing light and its interplay with the subjects he portrays. Whether he is painting a still life composition or depicting figures in a landscape, Monsma's emphasis on lighting creates a sense of mood, evoking a particular atmosphere or narrative. He invites viewers to delve into the shadows and make their own discoveries within the intricacies of his paintings.
Who Was Ron Monsma Influenced By?
Ron Monsma was influenced by the Baroque tradition. Monsma uses lighting to reveal and distill form in his paintings. The Baroque period, which spanned from the late 16th century to the early 18th century, was known for its dramatic use of light and shadow to create a sense of depth and emotional intensity. Artists such as Caravaggio, Rembrandt, and Vermeer were prominent figures of the Baroque era and are often cited as influences by artists who work within this tradition.
Ron Monsma Artwork
Ron Monsma's artwork were recognized with the inclusion of his work in the esteemed publication "100 Artists of the Midwest" as well as a featured article in the renowned Artist's Magazine. In 2006, Monsma's art graced the pages of "Pure Color: Best of Pastel," a publication by Northlight Books, showcasing his mastery of the medium. Additionally, his artistic prowess was highlighted in the book "20th Century Indiana Landscape Painters," further solidifying his place among esteemed artists. Below are a few of his creations.
"Collection with a Nest and Bricks"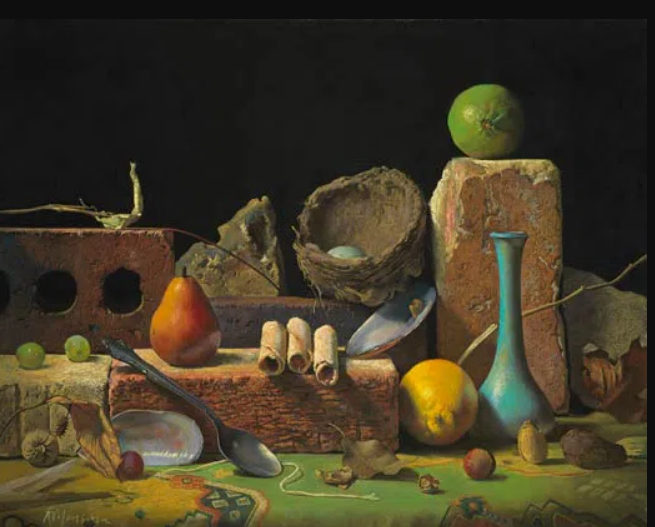 "Woman Holding an Egg"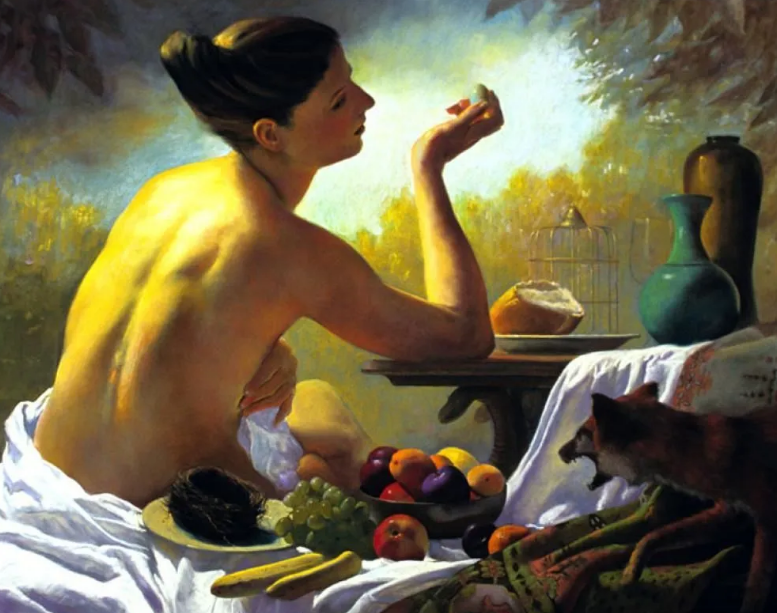 "Untitled"

"Untitled"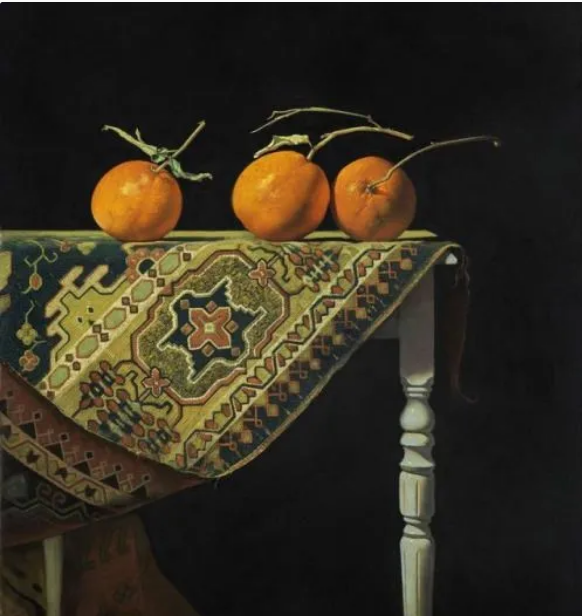 "Untitled"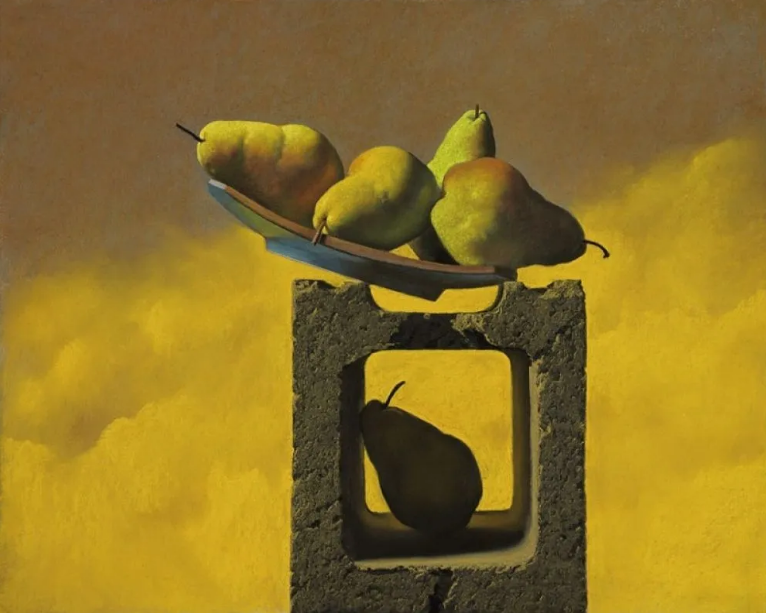 "Dancer with a Cat"

"The Weight"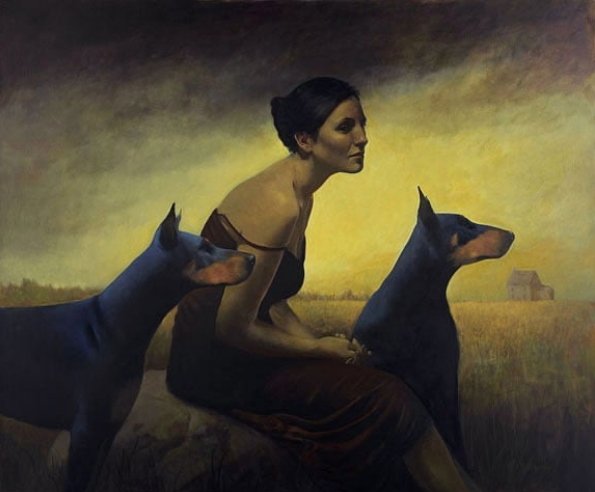 "Still Life with Green Cup"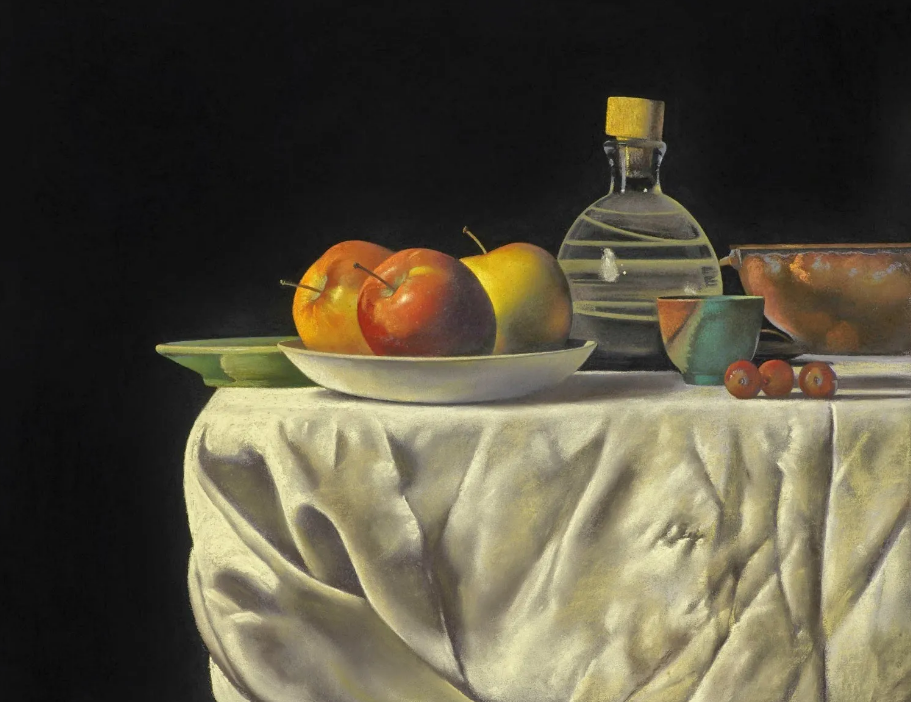 "Untitled'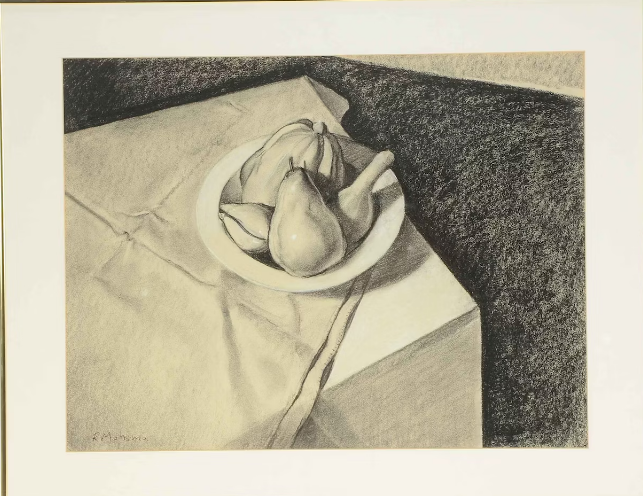 "Framed Drawing Of A Female Nude"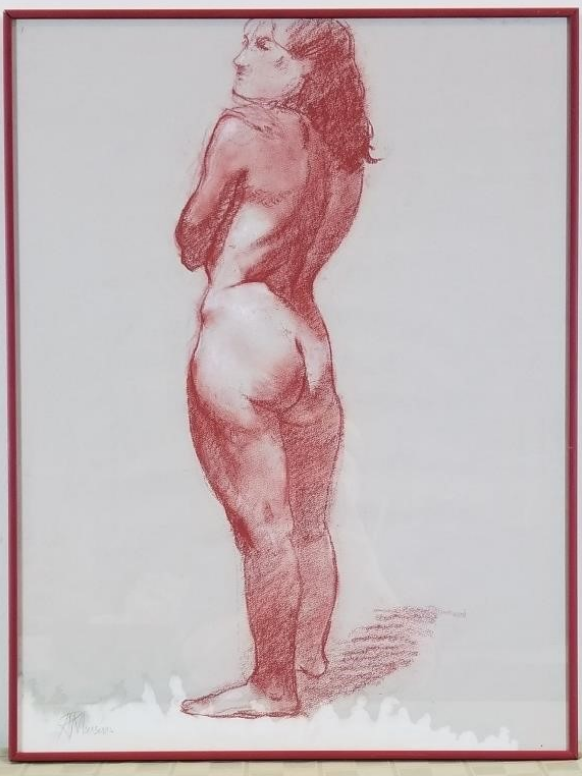 "Rose Pastel"
"Collection With Acorns"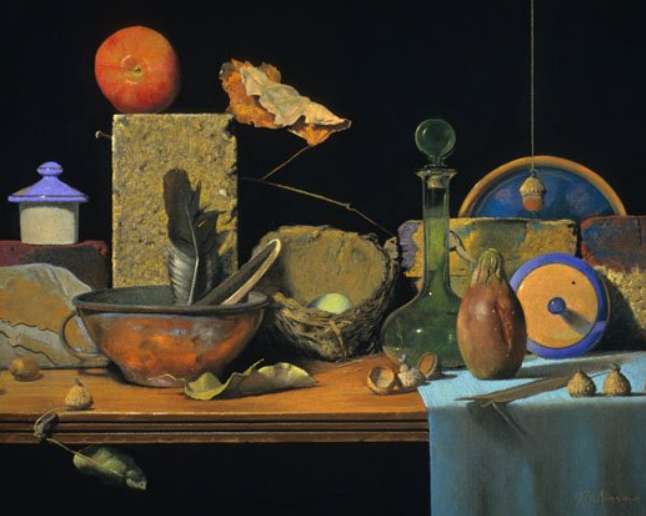 "Young woman with a Raven"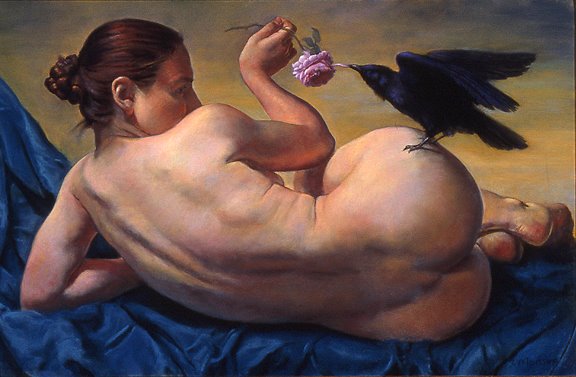 "Sentinel"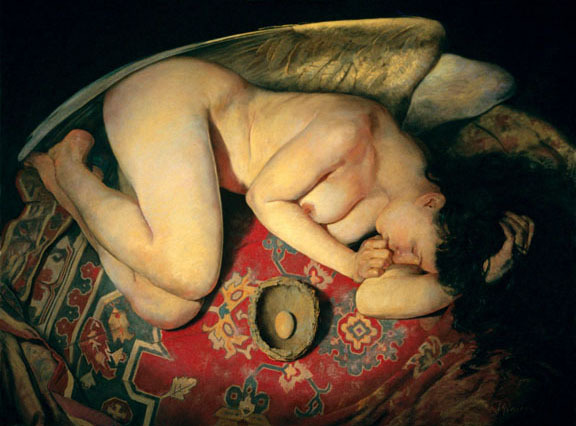 "Pears"