Paul Spangenberg was a German painter born on 26 July 1843 in Gustrow, Grand Duchy of Mecklenburg-Schwerin, Germany. Despite being born into a family of law pedigree – his father and grandfather were lawyers – Paul chose to pursue art instead. He attended the Rostock city high school, passing his graduation exam in 1863.
Paul first received art education at the Berlin Academy of Arts, where he studied under Carl Steffeck. He furthered his education at the Dusseldorf Academy of Fine Arts, studying under Gustav Stever. After completing his studies, he traveled to Paris, where he spent a year learning and developing his painting style and techniques.
In 1875, he married Marie Lasius in Berlin, where the couple settled down and had a daughter in September 1876. Paul has participated in several solo and group exhibitions locally and internationally. His artworks have been offered at auction houses severally, selling for thousands of dollars. The talented painter died on 22 July 1918 in Berlin.
What was Paul Spangenberg Known For?
Paul Spangenberg was known for his brilliant skills in portraiture. Paul was renowned as one of the best portrait artists of his time because of his masterful use of color and accuracy in detail. Women were the most recurring subjects of his paintings, often in an indoor setting, striking a pose. His preferred medium was oil on canvas.
Who was Paul Spangenberg Influenced By?
Paul Spangenberg was influenced by Carl Steffeck and Gustav Stever. Steffeck and Stever were German painters who specialized in historical paintings. Both painters employed a palette of bright colors, which Paul adopted in his artworks.
What Art Movement was Paul Spangenberg Associated With?
Paul Spangenberg was associated with the Impressionism art movement.
Paul Spangenberg Artwork
Below are some of the artworks of Paul Spangenberg.
A female in profile
Fashionable Young Woman in a White Chiffon Dress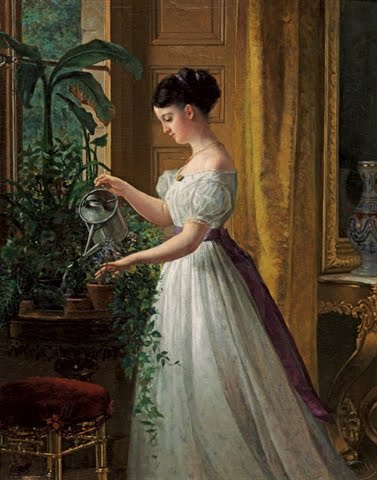 Geschwister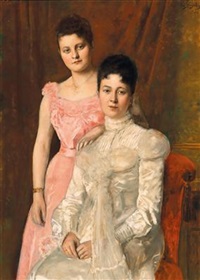 Portrait of a lady in a red Dress
Portrait of a Victorian Lady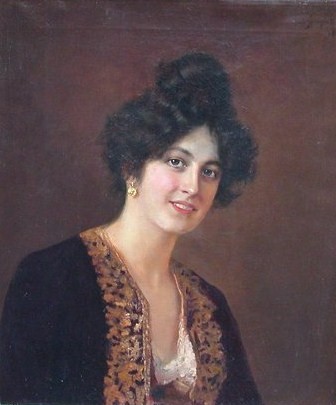 Portrait of a Woman with Flowers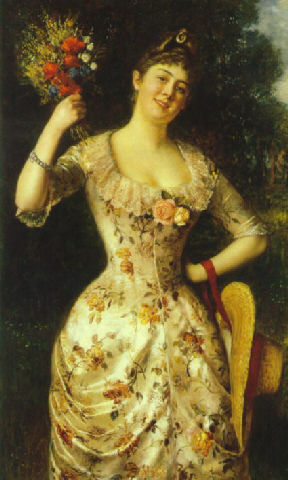 What did the Cards Say
Young Lady in a Low-cut Dress