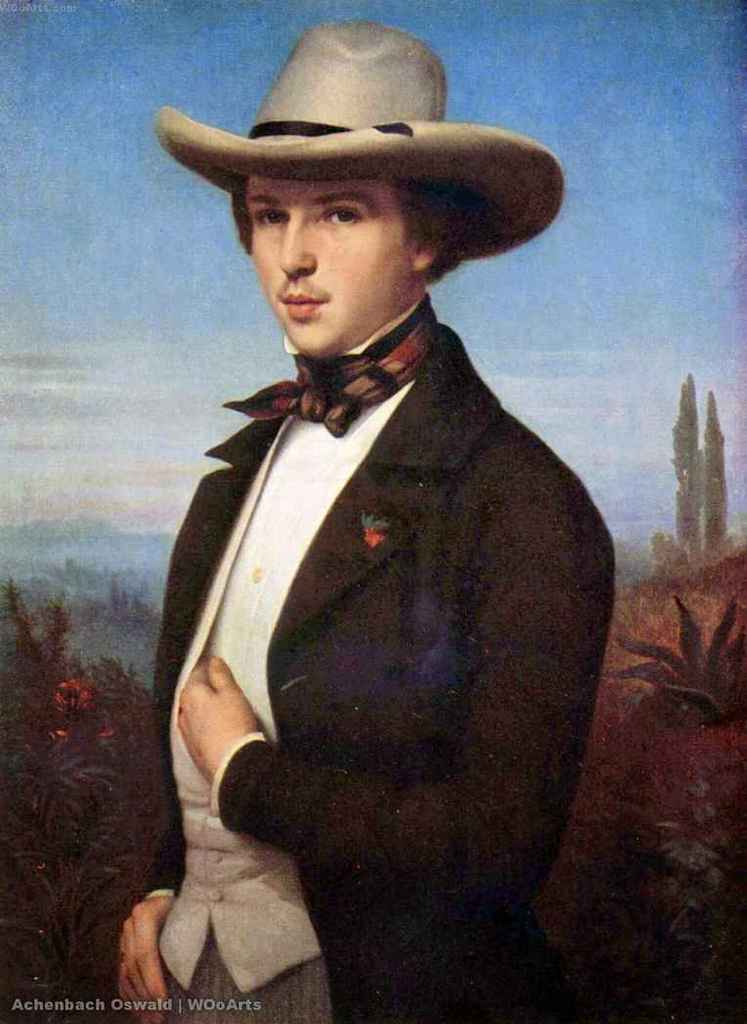 Oswald Achenbach was a German Painter born on the 2nd of February, 1827. Oswald was the fifth of ten children born to Herman and Christine Achenbach in Dusseldorf, Germany. Oswald and his brother, Andreas, also a renowned painter of this era, were tagged "the A and O of Landscapes," an appraisal of their initials, also denoting Alpha and Omega of Landscapes.
Achenbach was enrolled at the Art Academy in Dusseldorf at the tender age of eight. The painting genius was an exception to the admission rule, which stated that children had to be age twelve at least. Oswald left the Academy in 1841 and started on a journey through Italy; most of his early oil paintings are from this period.
Oswald was a founding member of an association of independent artists in Dusseldorf called Malkasten. Oswald was associated with this group throughout his lifetime. The artist's work consists of about 2000 paintings. He won many awards and was exhibited across Europe.
Achenbach served a tenure as a Professor of Landscape Painting at the Dusseldorf Art Academy. The artist died in his hometown, a day before his 78th birthday, on the 1st of February, 1905.
What was Oswald Achenbach Known For?
Oswald Achenbach was known for painting scenic landscapes. Oswald's depictions of the Bay of Naples, Venice, and Rome are particularly famous. Achenbach veered off traditional methods and focused on more colorful renditions highlighting lighting and historical architecture.
Who was Oswald Achenbach Influenced By?
Oswald Achenbach was influenced by his brother Andreas Achenbach, Gustave Courbet, Johann Wilhelm Schirmer, and English Painter J. M. W Turner.
What Art Movement was Oswald Achenbach Associated With?
Oswald Achenbach was associated with the Romanticism and Realism art movements.
Oswald Achenbach's Artwork
Below are some of Oswald Achenbach's Artworks.
Sunset in the bay of Naples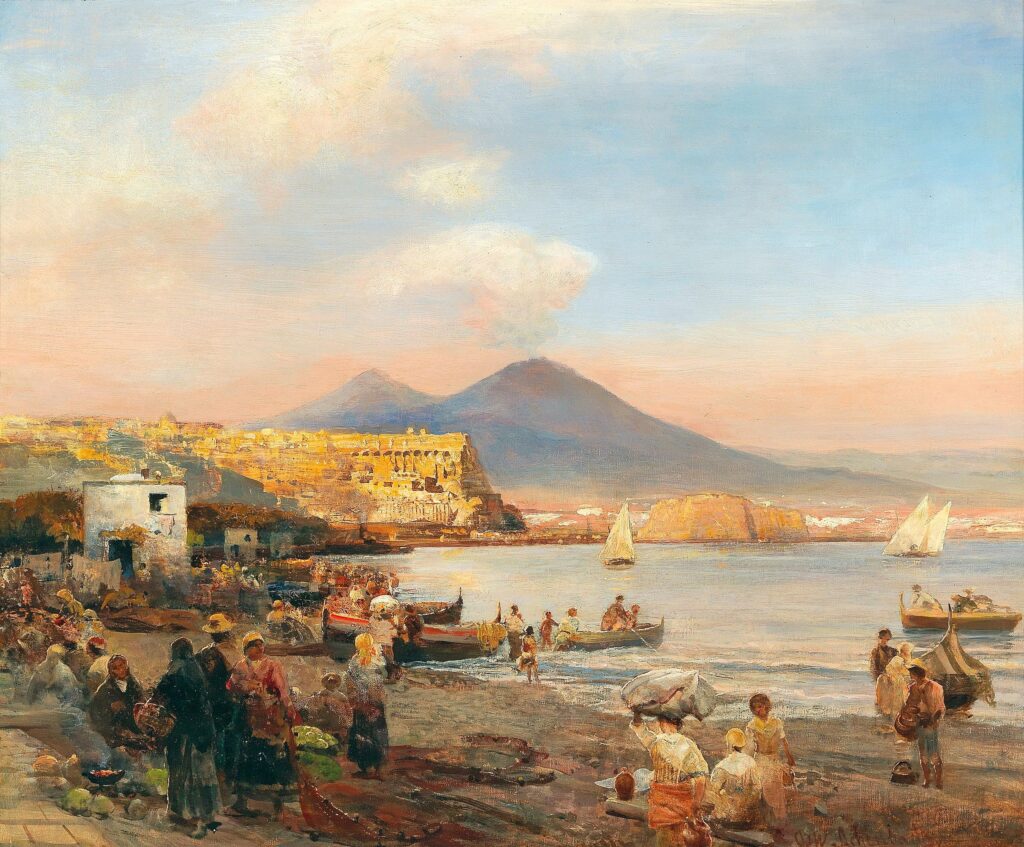 Mediterranean coastal land
Fishermen on The Bay Of Naples And with Vesuvius Beyond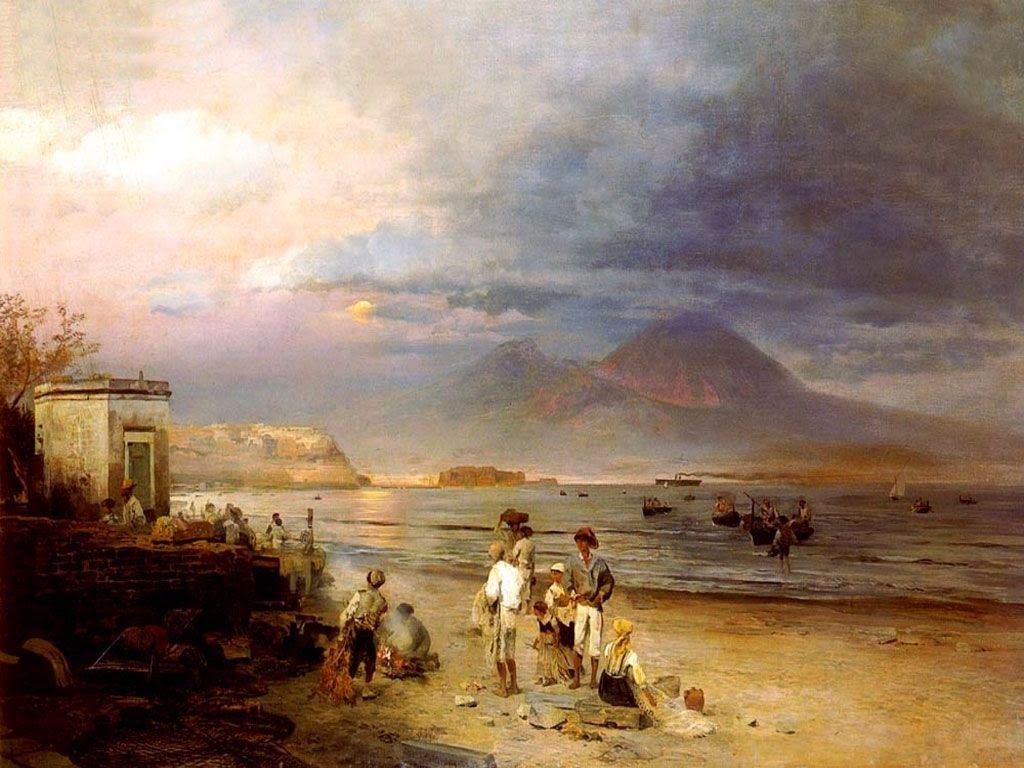 View from Sorrento to Capri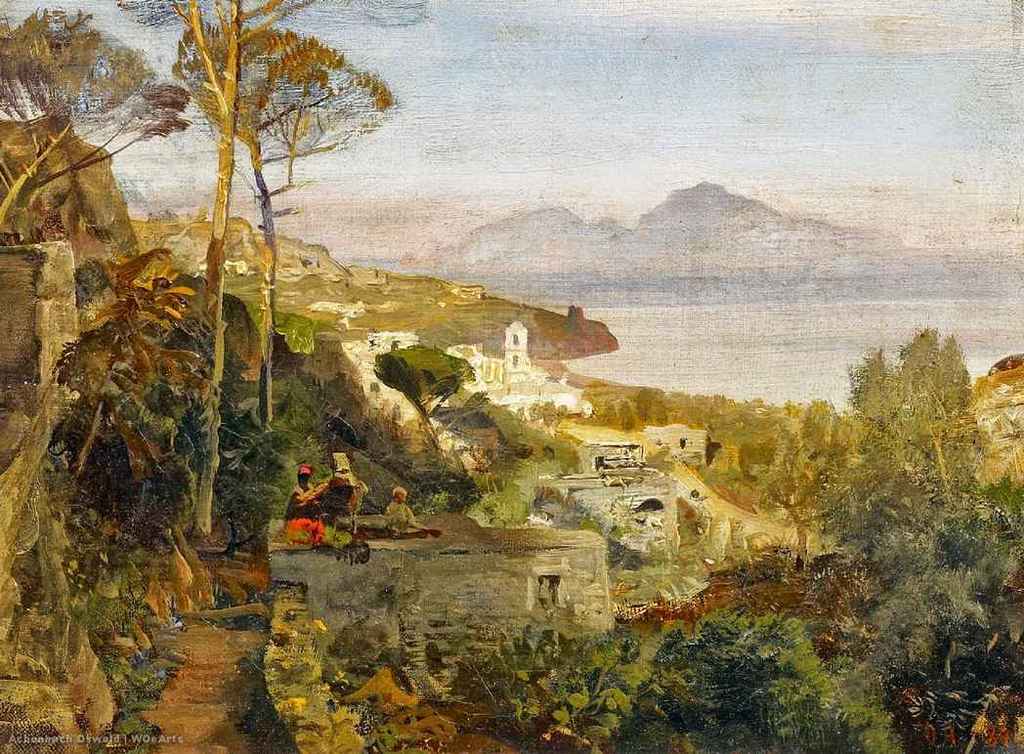 Sunset at the beach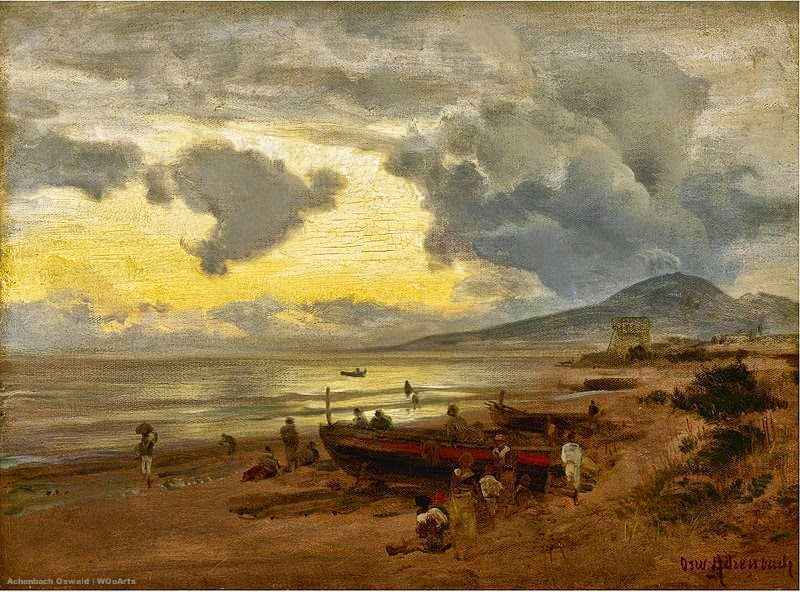 Garden in a monastery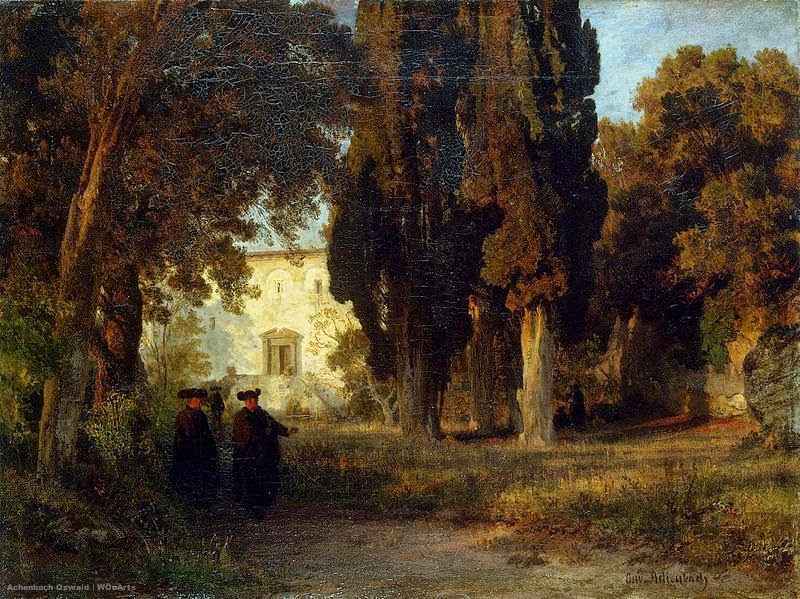 The Amalfi coast with stairs to the capuchin monastery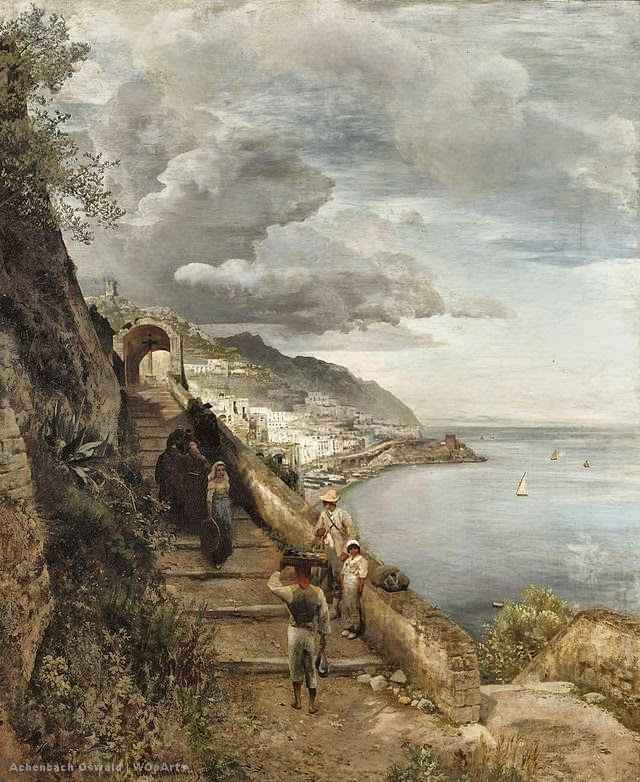 Going to the market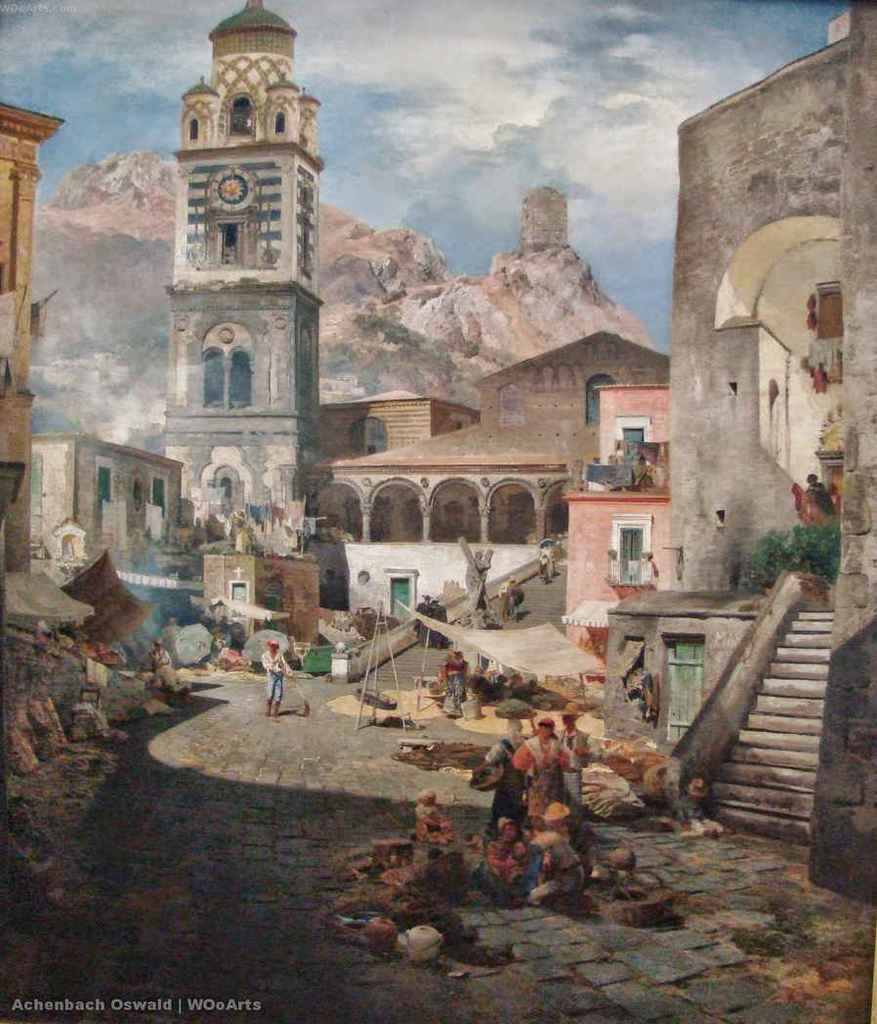 Funeral at Palestrina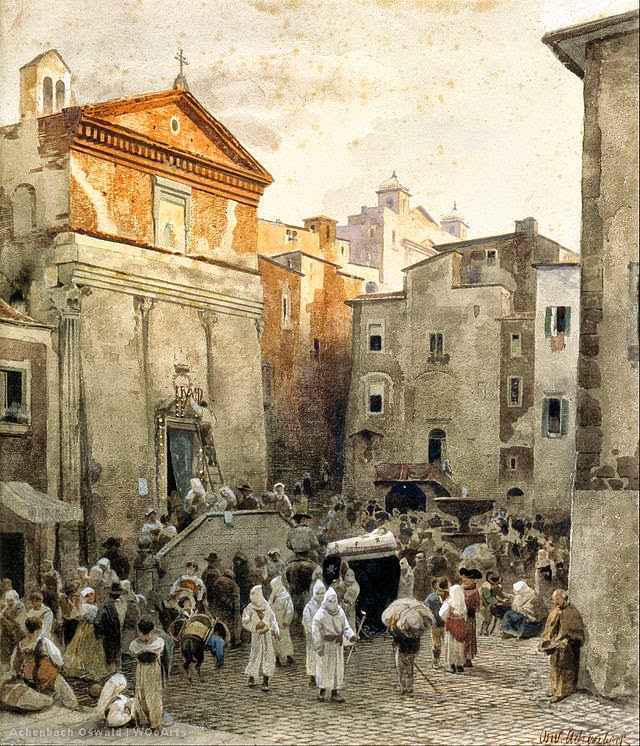 The eruption of Vesuvius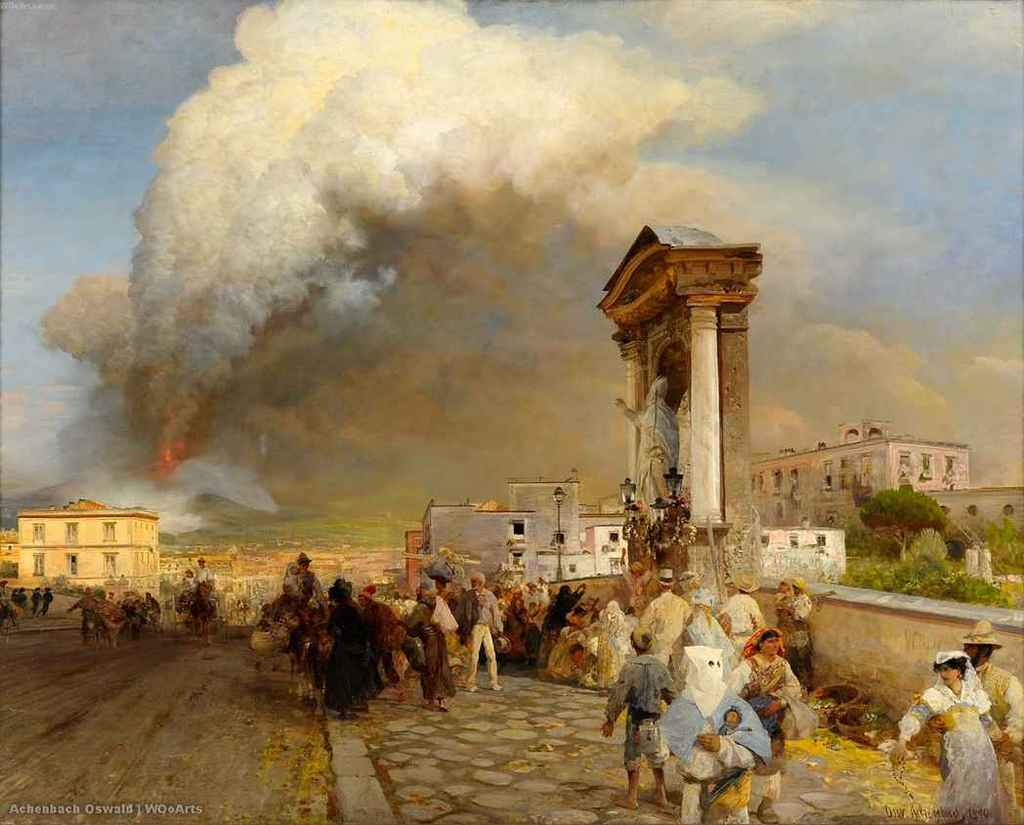 In the park of Villa Borghese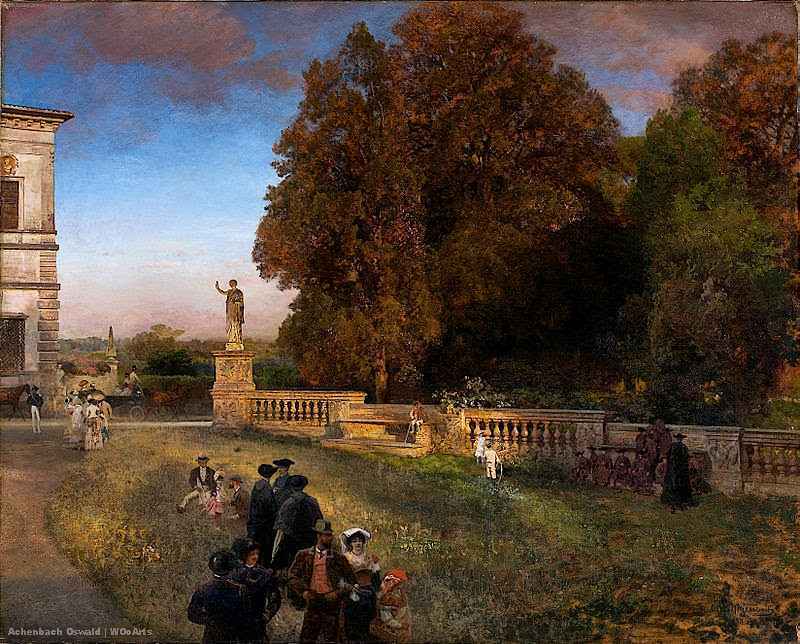 Arch of Constantine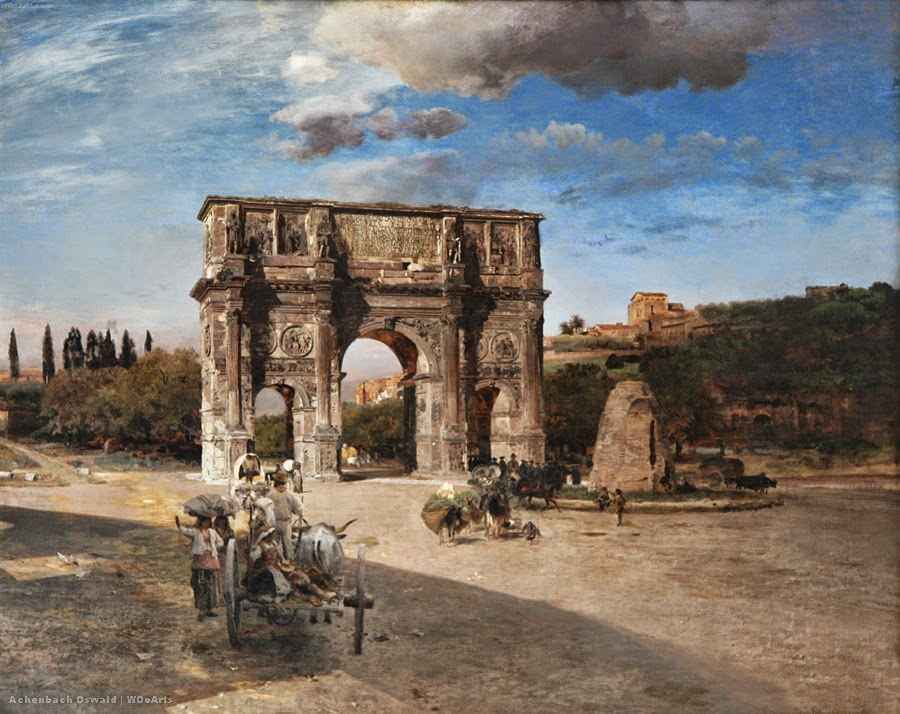 View of the Tiber
Evening sun at Posillipo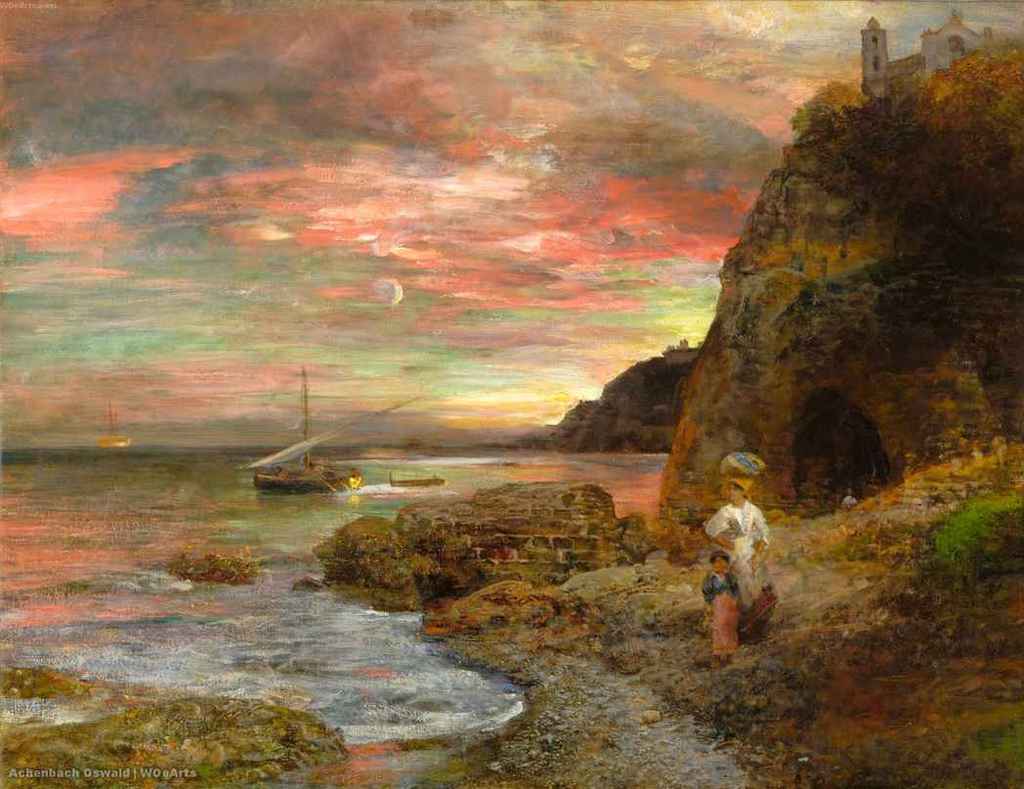 Unknown title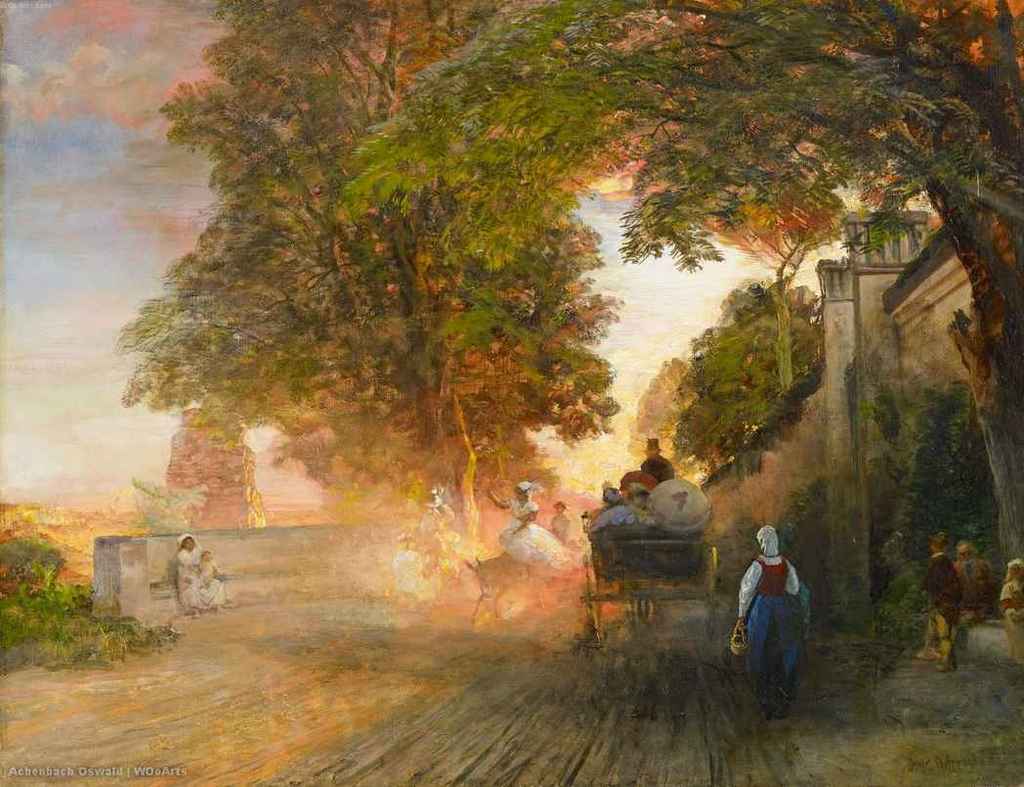 Unknown title