Ferdinand Max Bredt was a German orientalist artist born in Leipzig, Germany, in 1860. Max initially trained to be a book dealer. Ferdinand studied art at the School of Art in Stuggart, and he went on to further his skill by studying in Munich and then under Wilhelm Lindenschmit.
Bredt spent his life traveling extensively; he went on voyages around Germany, Turkey, Italy, and Tunisia, adding more oriental paintings to his catalog. Ferdinand's work depicts the artist's keen eye for details in how well he captured reality and painted fantastical scenes.
Ferdinand's house and studio in Ruhpolding, Germany, was built in Arabian style, another manifestation of his love for Oriental art culture. The artist's work has been exhibited in Paris, Berlin, Chicago, and London. Ferdinand Max Bredt was very popular in his lifetime; two of his paintings were selected to represent Germany at the World's Columbian Exposition in Chicago in 1893. Ferdinand Bredt died in 1921.
What was Ferdinand Max Bredt Known For?
Ferdinand Max Bredt was known for his orientalist paintings, detailing the inhabitants' daily lives in oriental harems. Bredt mostly liked to use female subjects, usually painting them in rich attires, adorned by the exoticism and mystery of luxurious fantastical scenes. He is renowned as a foremost German Orientalist Painter. He was also referred to by his signature -F. M. Bredt.
What was Ferdinand Max Bredt Influenced By?
Ferdinand Max Bredt was influenced by the places he voyaged on his journeys. Bredt's paintings have a characteristic authentic feel influenced by his reality. The artist infuses bits of his experiences in oriental harems to paint inviting storytelling images.
What Art Movement was Ferdinand Max Bredt Associated With?
Ferdinand Max Bredt was associated with the Orientalist art movement.
Ferdinand Max Bredt's Artworks
Below are some of the artworks of Ferdinand Max Bredt.
Woman reading
The sirens
Wartime breakfast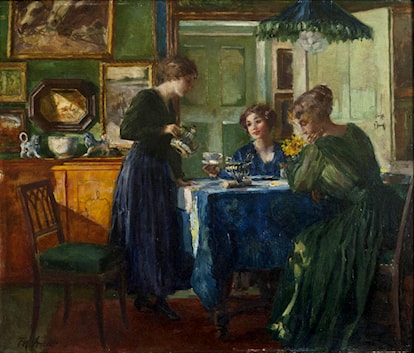 Sensual pleasure and peace of mind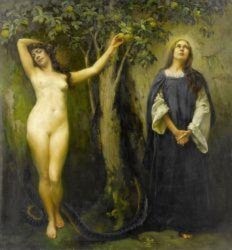 Last rays of the sun
Oriental woman with gold jewelry
Serenade in the harem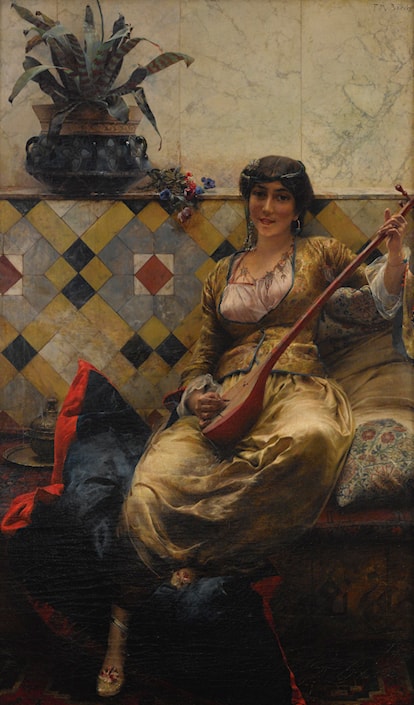 Female nude
The Queen of the Harem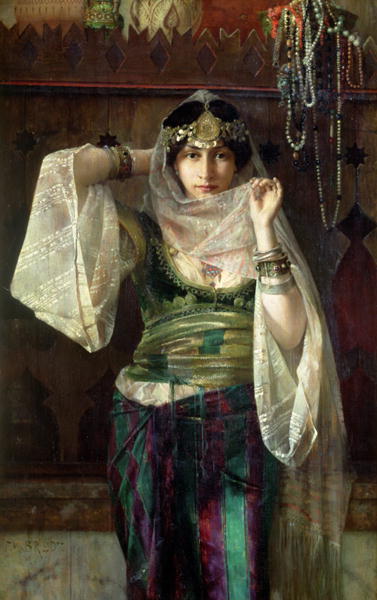 In thought

The visit
The Bather
Couch with a resting lady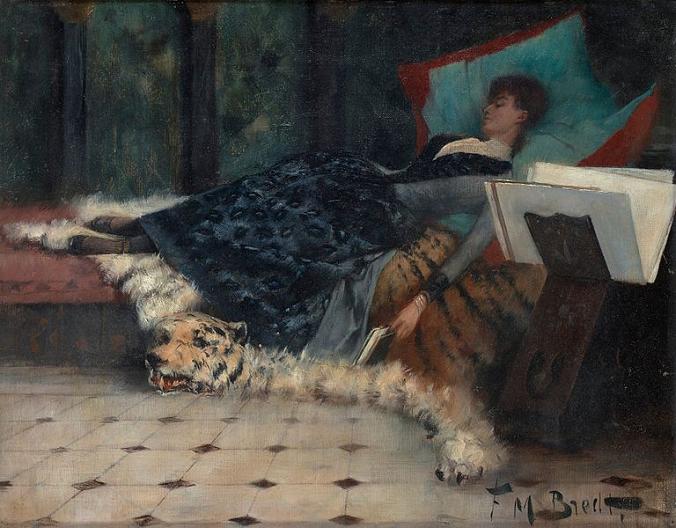 Confidence
Early spring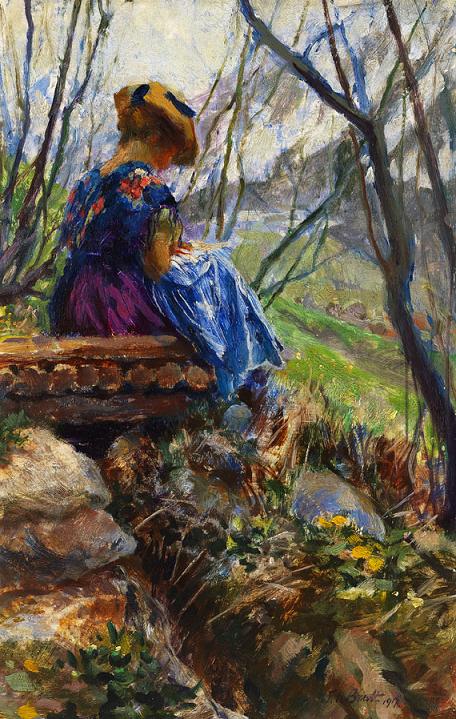 The deer
Happiness
In the studio
Oriental Woman
In a courtyard, Tunis