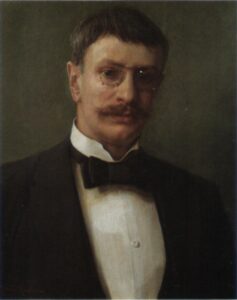 Johan Kroutchen was a Swedish Painter and photographer born on 2 November 1858 in Linkoping, Sweden. Johan was born to Conrad and his wife, Hilda. The Kroutchen family had earned a living as pewterers for generations. When Johen was 14, he left school to be an apprentice under Svante Leonard Rydholm, where he picked up painting and photography skills.
In 1875, Johan joined the Royal Academy of Arts in Stockholm. After completing his training, Johan traveled to Paris and Denmark and became associated with Skogen Painters. Kroutchen took to painting landscapes and more realistic viewpoints, which veered off traditional Swedish paintings at the time.
Kroutchen returned to Linkoping, where he started a family, organized art lotteries, and painted private landscapes to earn a living. The artist opened a studio in Stockholm in 1909 but kept going back to Linkoping, where he died of a stroke in December 1932.
Many of Johan Kroutchen's works are at Ostergotland's County Museum in Linkoping. Some more of his art was donated to the Norrkoping Museum of Art.
What was Johan Kroutchen Known For?
Johan Kroutchen was known for his hired paintings. In the 1890s, the artist started to take on more painting assignments, including portraits of famous people in Linkoping and altarpieces for churches. His imperialist painting, Spring in the Garden, earned him a gold medal in 1889
Who was Johan Kroutchen Influenced By?
Johan Kroutchen was influenced by Swedish artist Edvard Perseus, who taught at the Arts Academy. Johan also collaborated with friends Oscar Bjork and Anders Zorn, whom he met at the Art Academy.
What Art Movement is Johan Kroutchen Associated With?
Johan Kroutchen is associated with Naturalism, Realism, and Idealism art movements.
Johan Kroutchen Artworks
Below are some of the artworks of Johan Kroutchen
Artiste's daughter Kajsa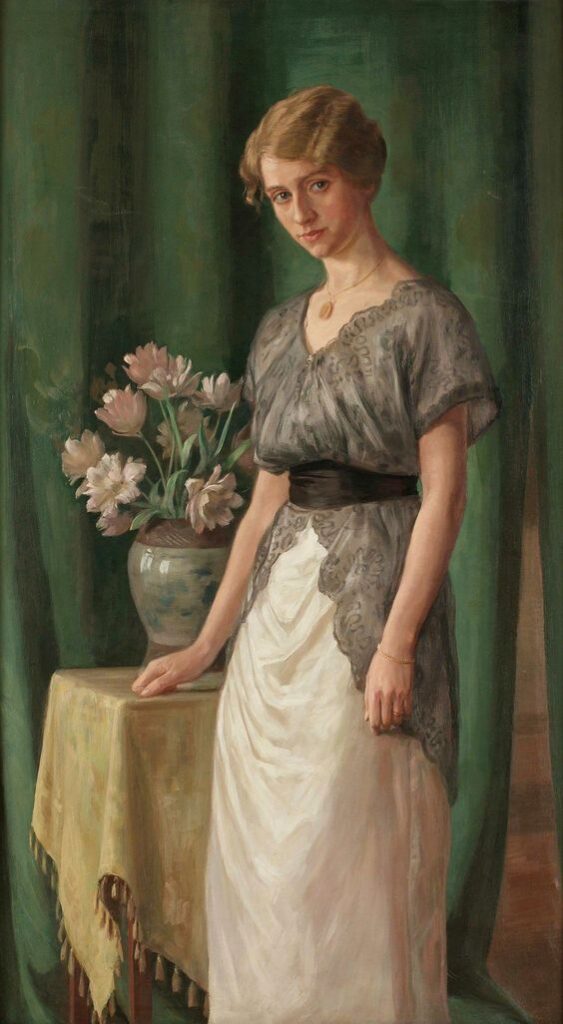 Unknown title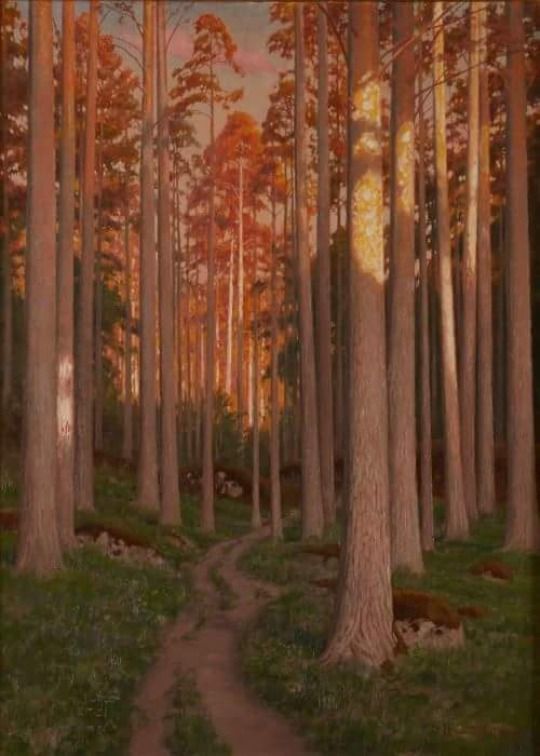 Lea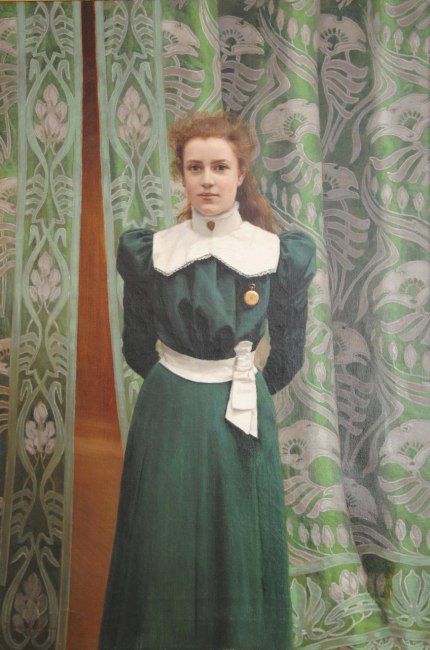 Two fishermen in a boat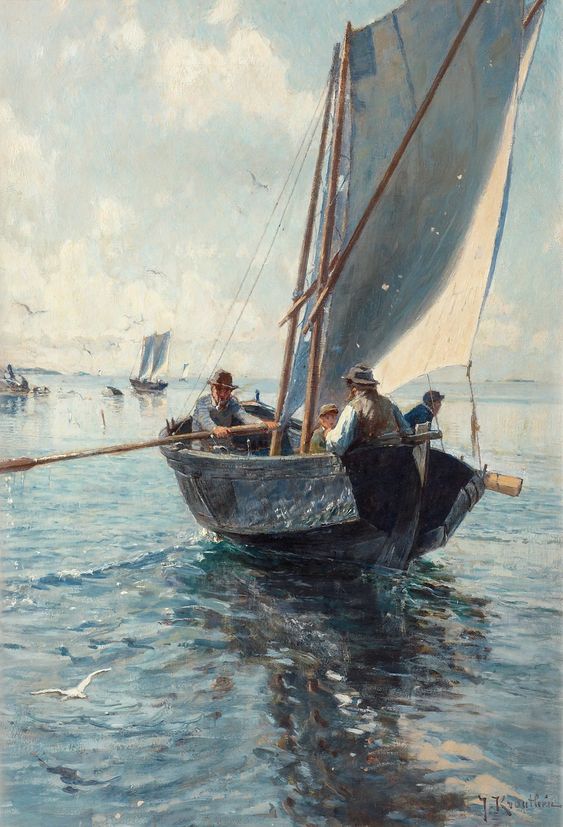 The old bridge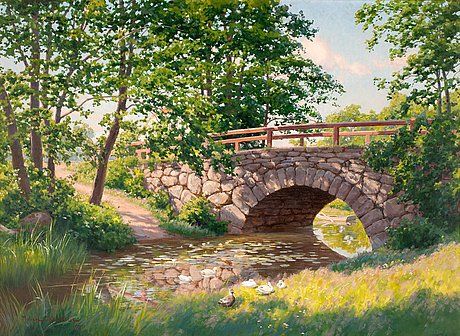 Forest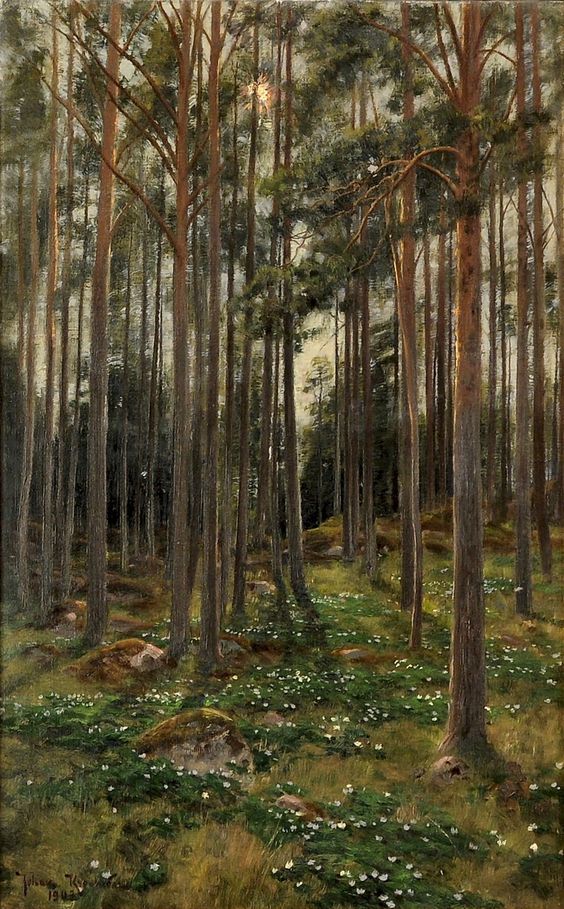 Unknown title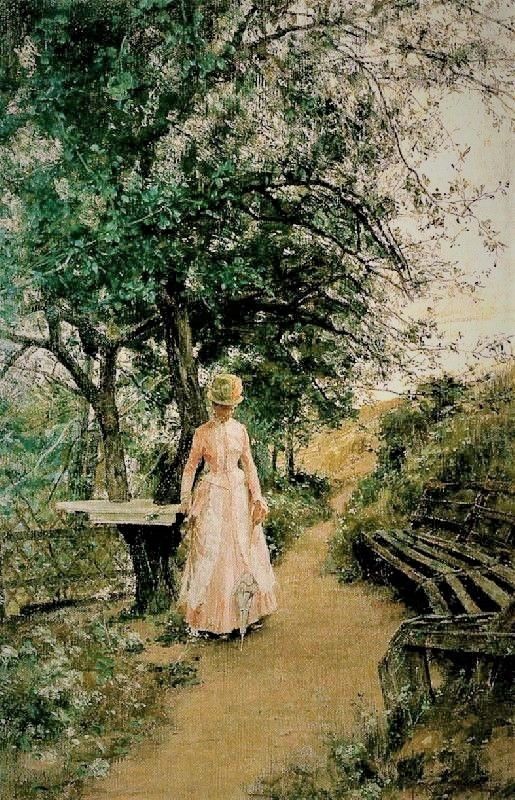 Girl with umbrella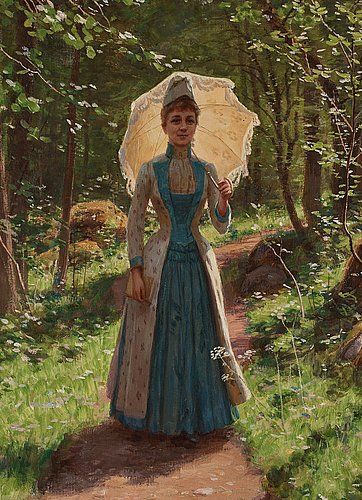 Evening walk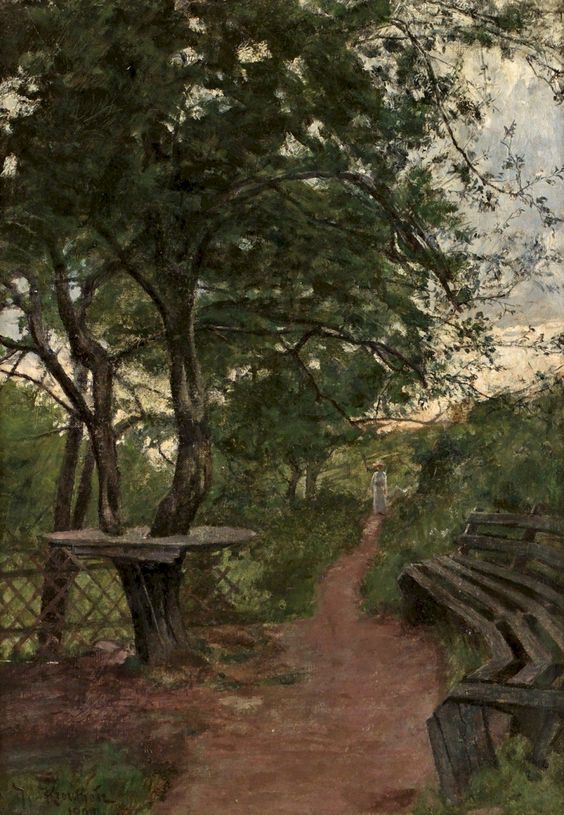 The glade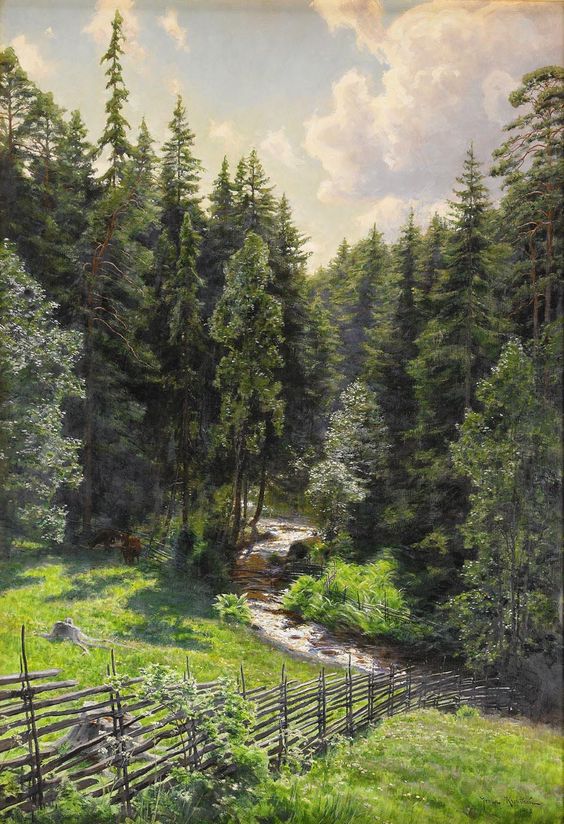 Unknown title
The windmill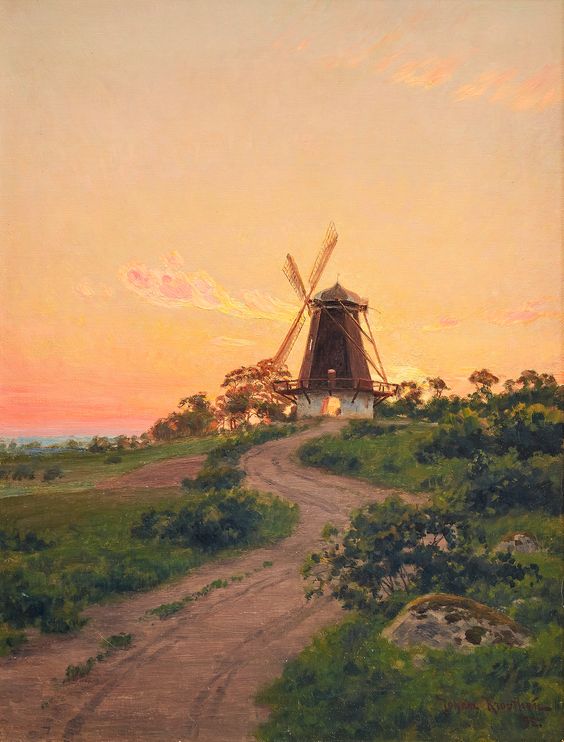 Girls on bathing cliff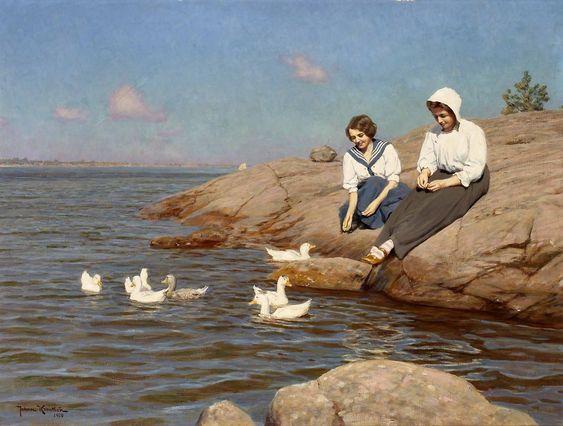 Autumn landscape with bridge over stream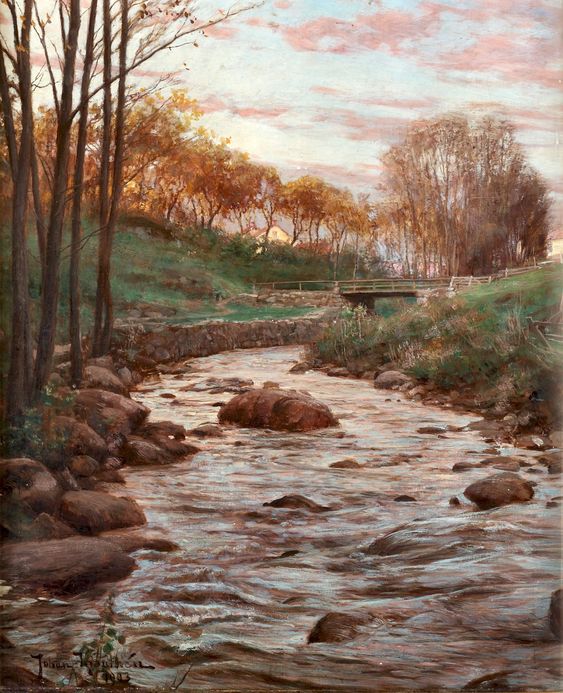 Tannefors