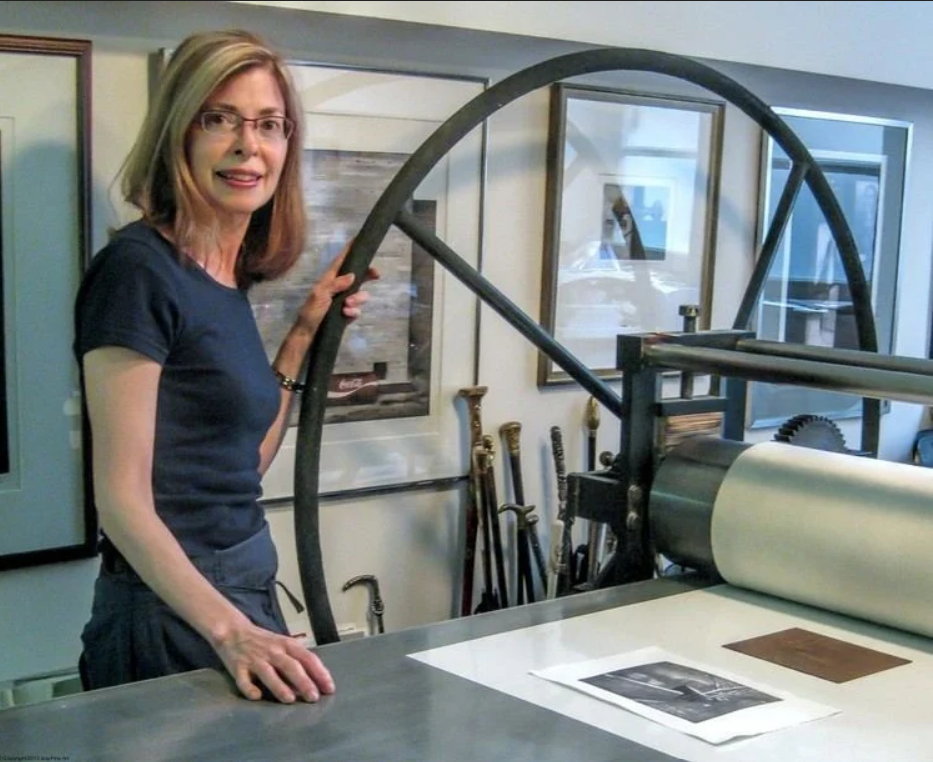 Lynn Shaler is an American artist best known for her color aquatint etchings, featuring locations in Paris, as well as architectural details, and objects such as a dog, a cat, and an umbrella. Born in 1955, Shaler studied printmaking at the University of Michigan. She also received her Master of Fine Arts degree from the Pratt Institute. In 1984, Shaler won a Fulbright scholarship to pursue postgraduate studies at Atelier 17 in Paris. Since 1975, she has produced more than 200 etchings, many of which are hand-colored. Shaler's work can be found in collections at the Bibliothèque nationale de France, the Metropolitan Museum of Art, the Library of Congress, and the Victoria and Albert Museum. She has been a full-time artist since 1988 and continues to live and work in Paris.
What Does
Lynn Shaler
Paint About?
Lynn Shaler's paintings primarily depict scenes in the city of Paris, often featuring architectural details or interior views opening onto an exterior scene. Her earlier works focused on everyday objects such as doorknobs, envelopes, theater exits, and a pair of shoes. Her paintings frequently include a dog, a cat, umbrella(s), and/or a lady in a red/pink coat. Shaler's artwork is characterized by the use of multiple plates and, in some cases, hand-coloring.
What Was
Lynn Shaler Inspired By

?

Lynn Shaler's inspirations for many of her etchings come from the city of Paris, where she has lived for more than three decades. Shaler's exterior etchings also showcase the essence of neighborhood streets, buildings, bridges, and reflections on the Seine, both day and night.
Lynn Shaler

Artwork

Lynn Shaler's work can be found in various renowned collections, including the Bibliothèque Nationale in Paris and the Metropolitan Museum of Art in New York. Shaler received numerous awards, such as the Marie and Léon Navier Prize from the Taylor Foundation in Paris in 2019. Below are a few of her creations.
"Exits"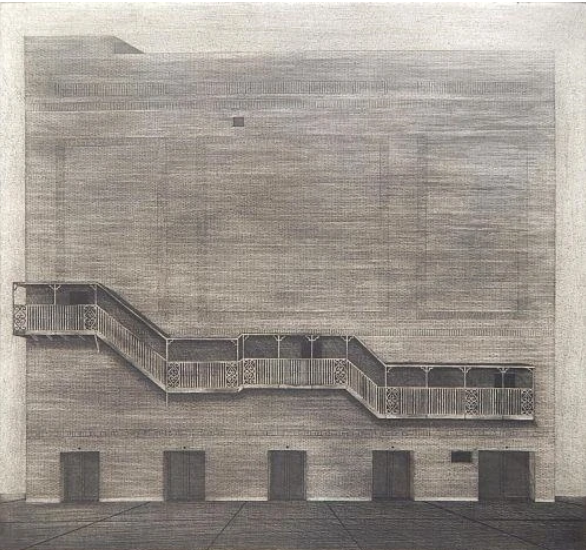 "The Delivery II"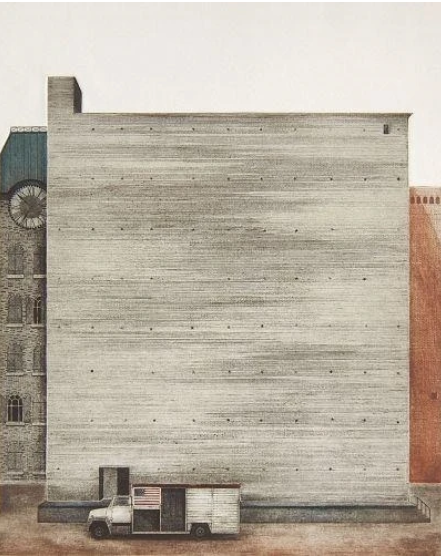 "Jeu de Cartes"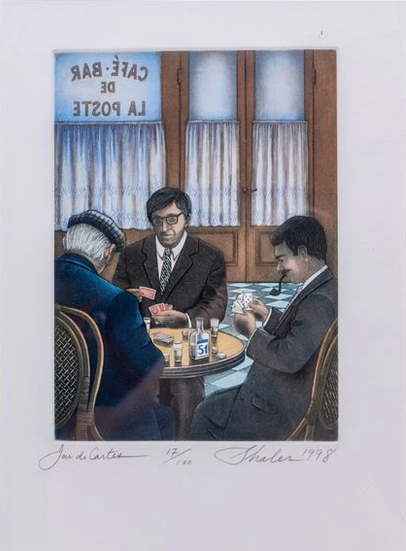 "The Meeting"
"The shepherdess"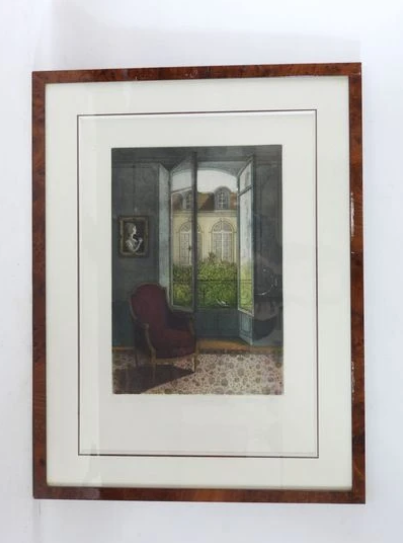 "Ephphatha (Be Opened)"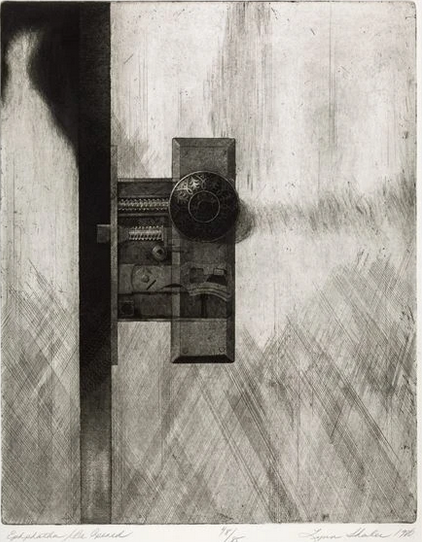 "Two color etchings: La Belle Saison; Le Rendez-vous"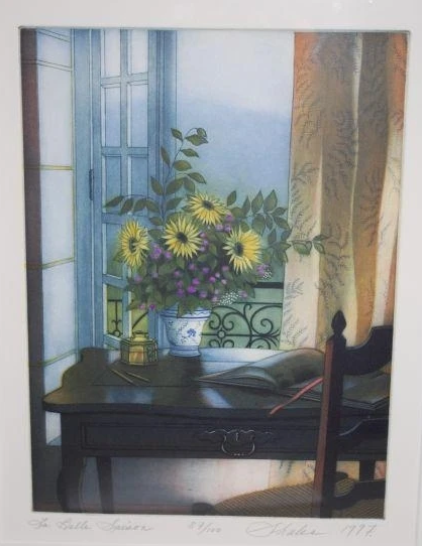 "Ansonia"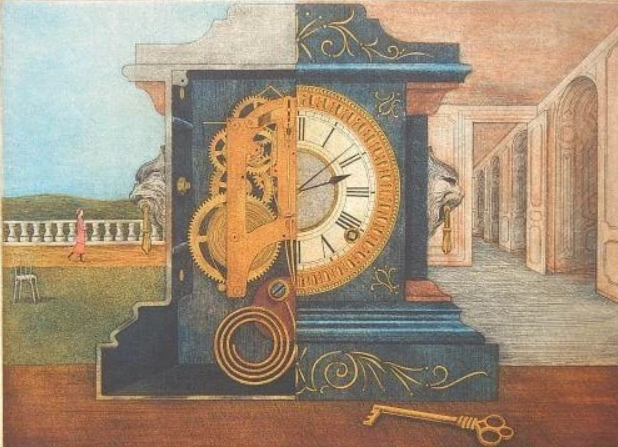 "The Ascent"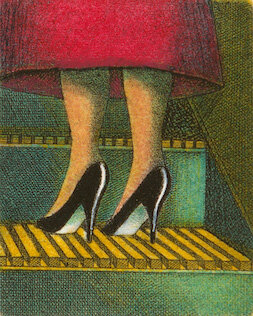 "Duality"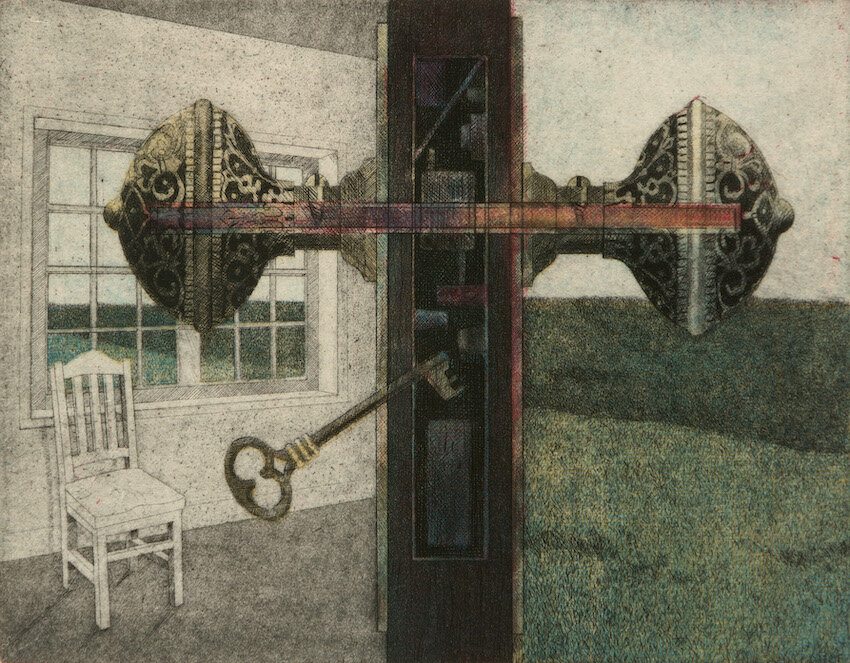 "The American Church In Paris"

"Universe"

"Le Ballon Rouge"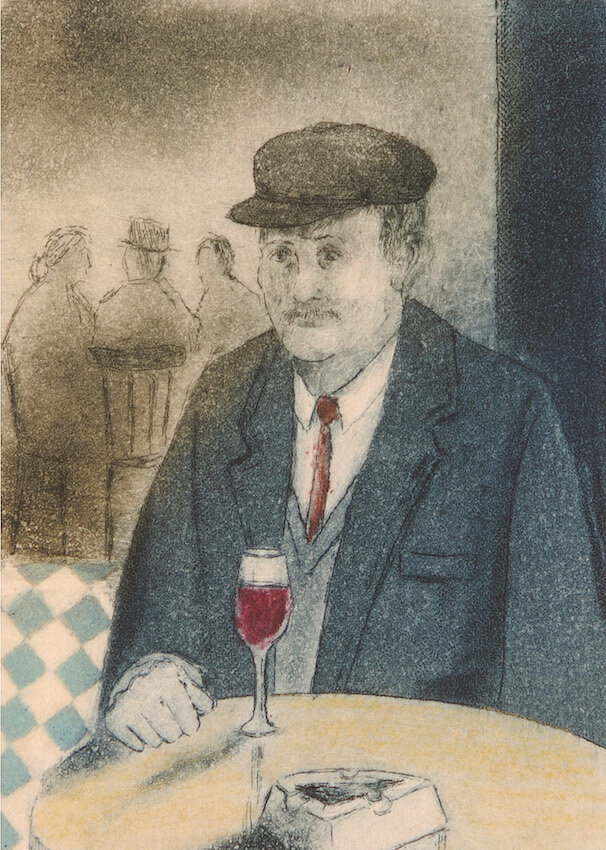 "Le Jardin en Hiver"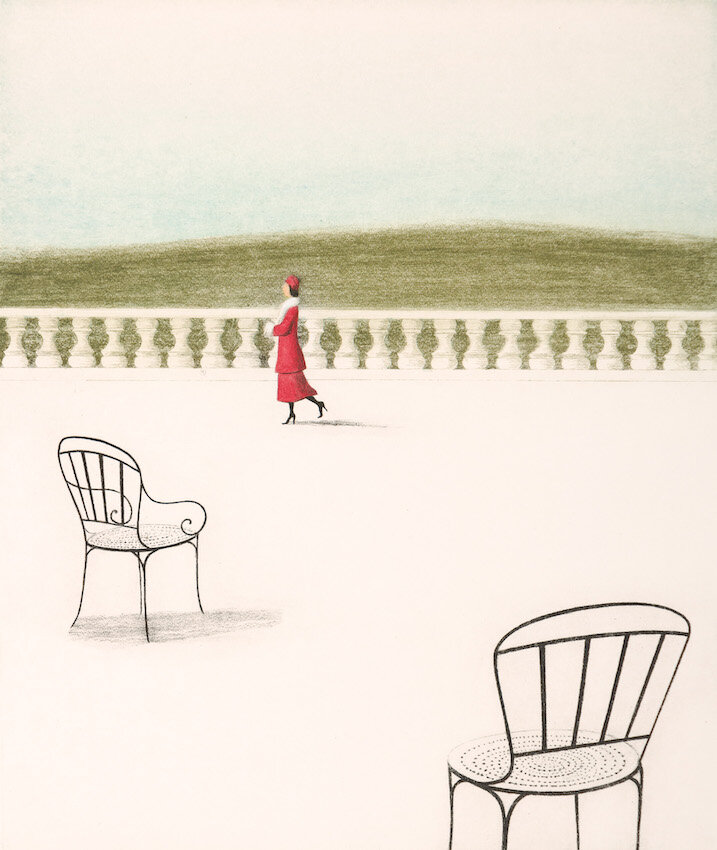 "L'Apéritif"