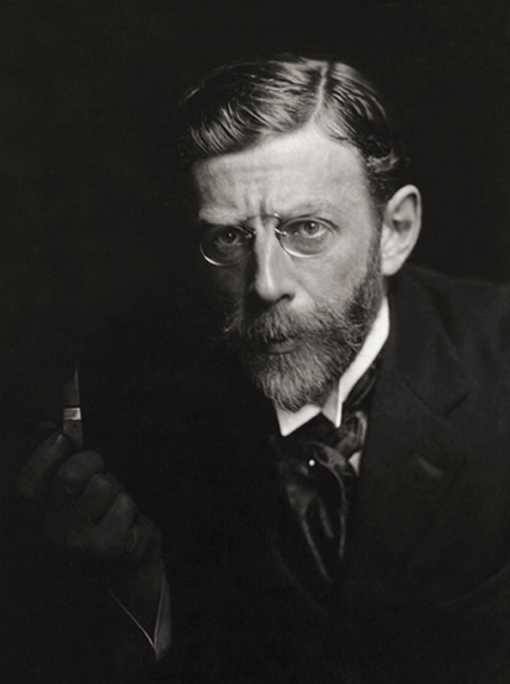 Leon Dabo was an American tonalist landscape artist best known for his paintings of New York's Hudson Valley. Born on July 9, 1864 in Saverne, France, Dabo studied under the direction of John La Farge, one of New York's most respected artistic innovators and technicians, while working on large mural commissions in public institutions, churches, and synagogues in the 1890s. His first successful submissions into juried art competitions were made in 1901, and he participated in two exhibitions that would change the course of American art forever: the 1910 Exhibition of Independent Artists organized by 'The Eight' and the storied 1913 'Armory Show' in New York. He became a full-time painter after completing his service in World War I, and in the final twenty years of his life, he entered twenty-two exhibitions, where he showed more than fifty canvases. Dabo died on November 7, 1960, at the age of 96.
What Does Leon Dabo Paint About?
Leon Dabo's paintings have a distinct style that gives the viewer a sense of vastness. His paintings often feature large sections of the canvas that are dedicated to depictions of land, sea, or clouds. Dabo's use of muted colors and subtle tonal variations results in a unique quality that can be described as an atmospheric haze, creating a dreamlike ambiance in his landscapes.
Who Was
Leon Dabo

Influenced By?

Leon Dabo was influenced by several artists and movements, including the French Barbizon school of landscape painters, the American tonalists, and the Symbolist movement. He was also influenced by his studies of Japanese art and culture, as well as his interest in spiritualism and mysticism.
What Art Movement Is
Leon Dabo
Associated With?
Leon Dabo was associated with several art movements throughout his career, including Tonalism, Symbolism, and Impressionism. However, he is primarily recognized as a Tonalist painter, who emphasized tonal values and atmospheric effects in his works. Tonalism is a style of American landscape painting that emerged in the late 19th century, which focused on creating a mood or feeling through the use of color and light. Tonalist painters often used a limited color palette and created subtle variations in tone to evoke a sense of serenity and tranquility in their landscapes.
Leon Dabo

Artwork

Leon Dabo's late modern landscapes and floral still life paintings continue to receive attention and praise. His more than a thousand canvases has been exhibited internationally in solo exhibitions in major cities. At the time of his death, his work was held in the permanent collections of fifty of the world's finest museums. Below are a few of his creations.
"Mural Study For Saint"
"Abstraction Avec un Zinnia"
"The Chinese Jar & Green and Brown Vases"
"Tranquil Sails"
"Across the Hudson (single tree to left)"
"The Moon on the Lake (aka Moon Rising)"
"A Study of Talloires"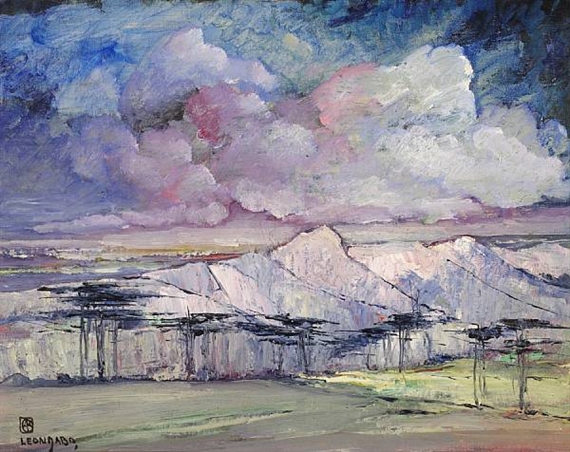 "New York Dawn, The Hudson"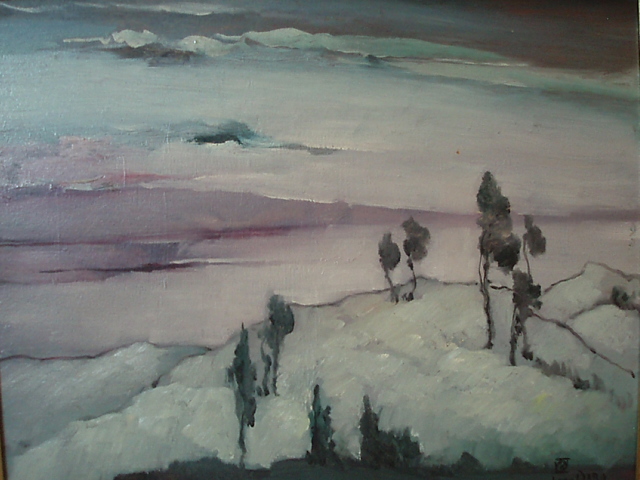 "Moonwatchers"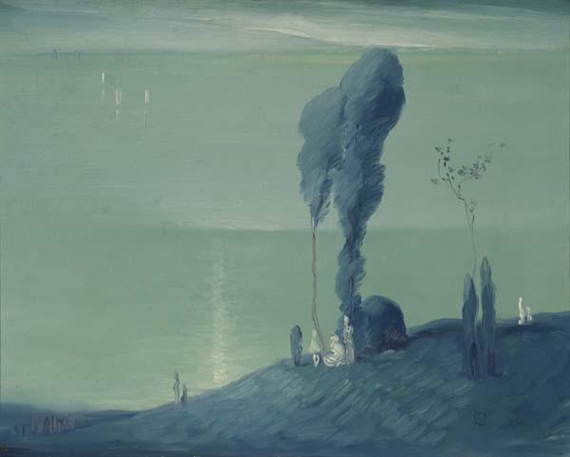 "Landscape with Pines"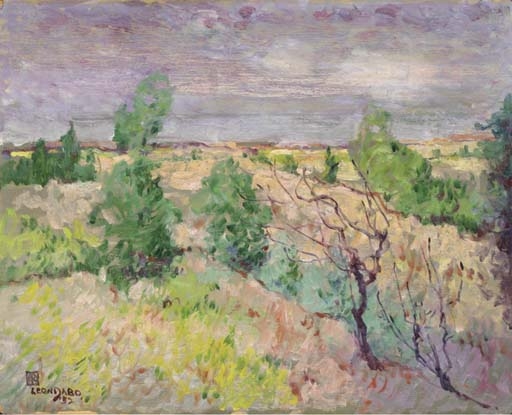 "Moon on the Lake"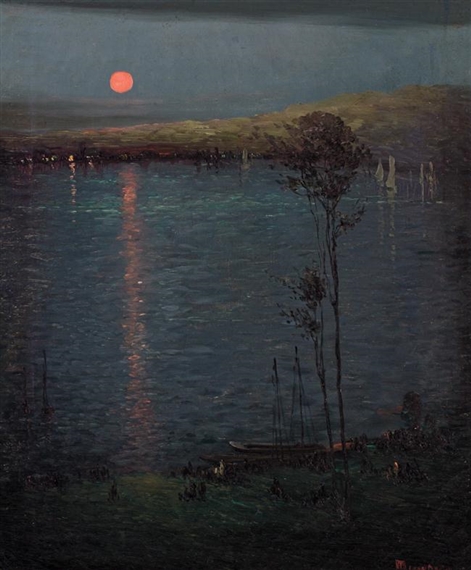 "Rondout, New York"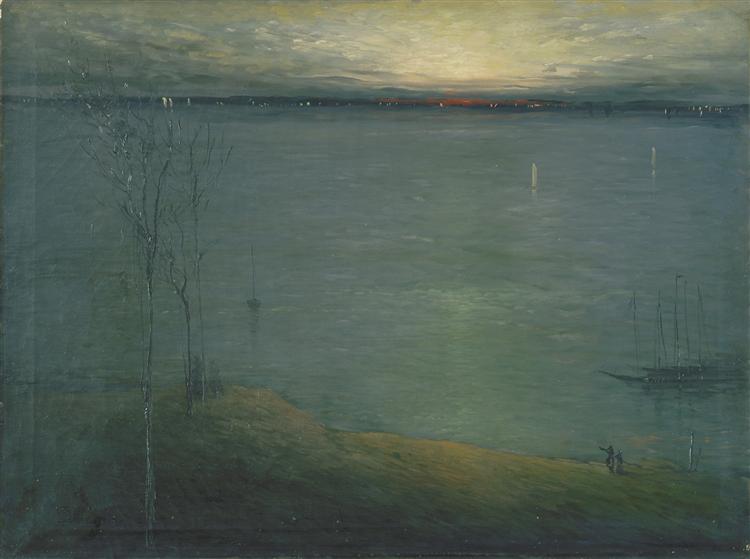 "Flowers in a Green Vase"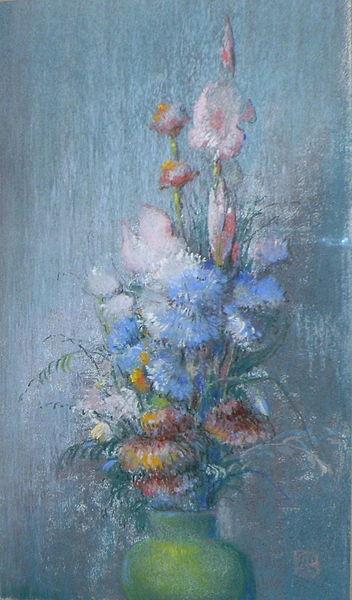 "Night Shore, Long Island"
"Still Life With Flowers"