Lucy Drake Marlow was an American painter born on 23 September 1890 in Erie, Pennsylvania. Lucy studied at the Catlin Arts School and the Arts Students League for New York. She furthered her studies at West End School of Art and Carnegie Mellon College of Fine Arts, receiving lessons in life painting, portraiture, illustration, and design under prominent artists.
After her education, Marlow became an instructor, teaching art classes at a summer school in Bloomberg Valley, Pennsylvania. In 1927, she moved to Tucson, Arizona, where she joined the Tucson Fine Arts Association. Marlow was also a member of the Pittsburgh Arts Association and the Hoosier Salon, with whom she exhibited regularly.
Marlow won acclaim for her art and received several awards, including an Honorable Mention in an exhibition in 1930 and First Prize at the 1931 State Fair. Throughout her time in Tucson, she worked from her studio in the Temple of Music and Art. Lucy Marlow died on 6 July 1979 in Phoenix, Arizona.
What was Lucy Drake Marlow Known For?
Lucy Drake Marlow was known for portrait and figure painting. Having a rich knowledge of portraiture and life painting, Marlow established herself as a master portrait artist. She worked with models and applied realism to her oil paintings through fine details. Lucy also painted still-lifes and landscapes.
Who was Lucy Drake Marlow Influenced By?
Lucy Drake Marlow was influenced by Edmund Marion Ashe, George Elmer Browne, Eugene Speicher, and Ernest Blumenschein. Marlow studied under these artists at different times in her educational journey. However, the primary choice of style and theme of her work shows the superseding influence of Blumenschein, under whom she studied portraiture.
What Art Movement was Lucy Drake Marlow Associated With?
Lucy Marlow was associated with the Modernism art movement.
Lucy Drake Marlow Artwork
Below are some of the artworks of Lucy Drake Marlow
Arizona Scene
Parasol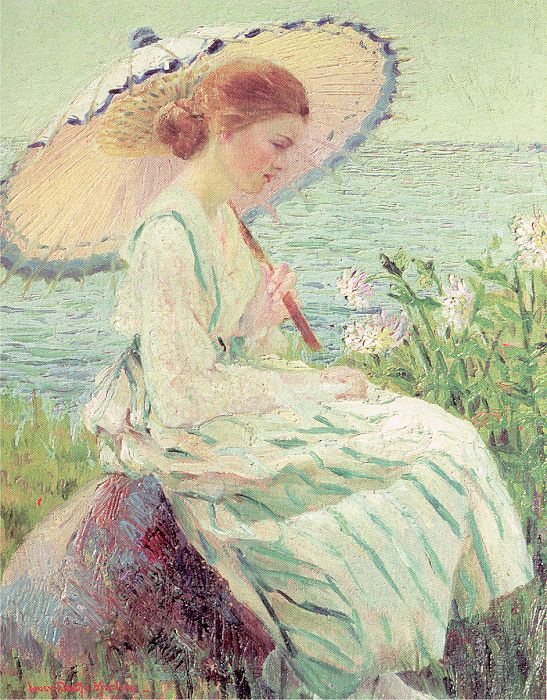 Oriental Composition with Bearded Iris and Daffodil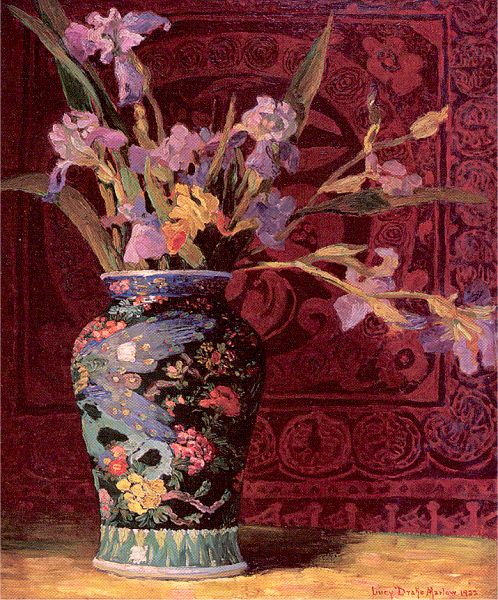 Reverie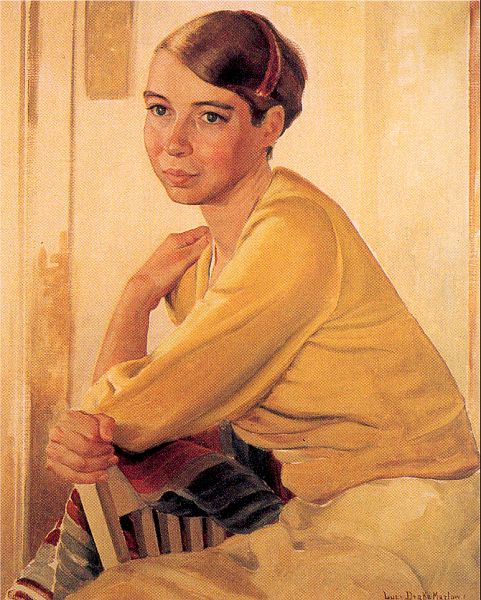 Stella Roca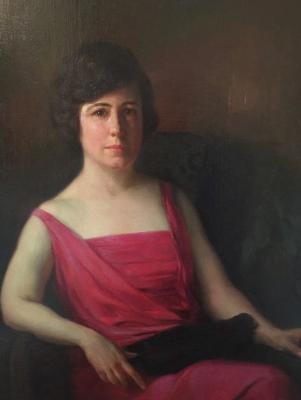 Yaqui Indian Woman