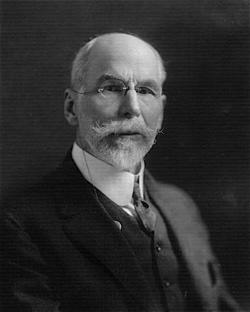 John Ottis Adams was an American painter born on 8 July 1851 in the small town of Amity, Indiana. John was fascinated with art as a child and decided to become a professional artist after seeing one of William Merritt Chase's works on his visit to the Indiana State Fair. As a result, Adams enrolled at Wabash College and studied for two years.
In 1872, John left Indiana for London to study at the South Kensington School of Art under John Parker. In 1876, he returned to Indiana and settled in Muncie as a professional painter and art instructor. Adams returned to Europe in 1880 to study at the Munich Academy of Fine Arts in Germany and studied for seven years with fellow Indiana artists; William Forsyth and T.C. Steele.
John Adams exhibited widely in his career, participating in solo and group shows in California, Chicago, Missouri, Buenos Aires, and Santiago. He also won several awards for his artworks, including a $500 Fine Arts Prize in 1907. Adams died on 28 January 1927 in Indianapolis, Indiana.
What was John Ottis Adams Known For?
John Ottis Adams was known for painting landscapes and landscape scenes. Adams was a master draftsman, and his skillfulness was evident in his paintings. He employed the use of vivid colors and accurately depicted the effect of light in his oil paintings.
Who was John Ottis Adams Influenced By?
John Ottis Adams was influenced by William Merritt Chase, an exponent of the Impressionism movement. Chase's painting was the catalyst in Adams' decision to pursue an art career. Although the artwork was a still-life painting of a watermelon, John adopted Impressionism techniques in developing his painting style.
What Art Movement was John Ottis Adams Associated With?
John Ottis Adams was associated with the Impressionism art movement.
John Ottis Adams Artwork
Below are some of the artworks of John Ottis Adams
A Misty Morning on the Mississinewa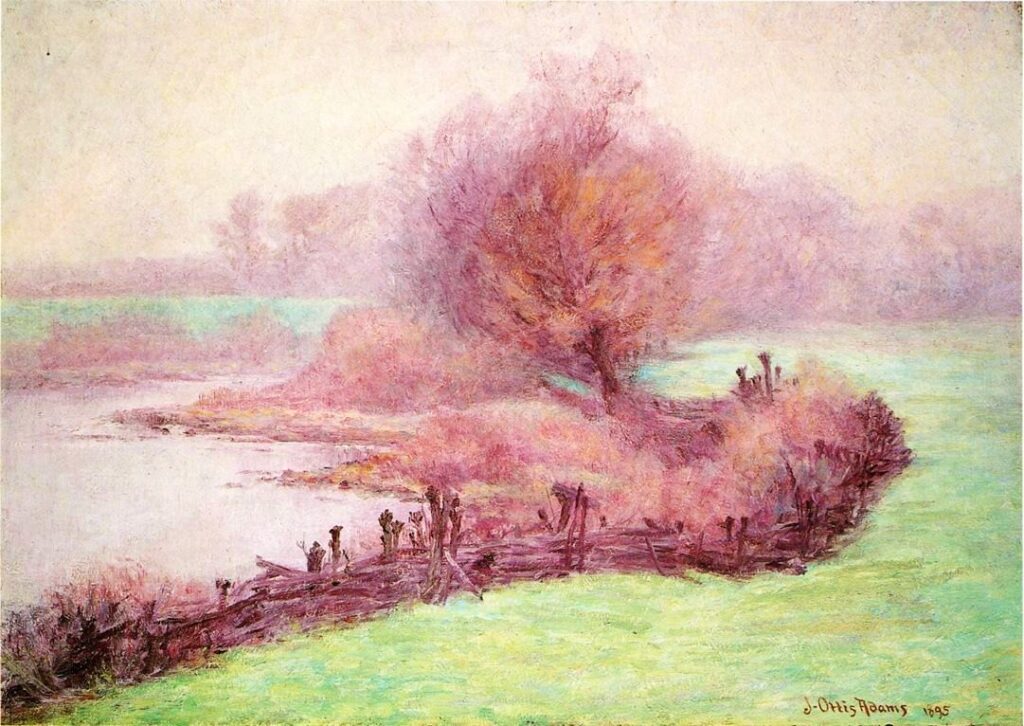 An August Sunset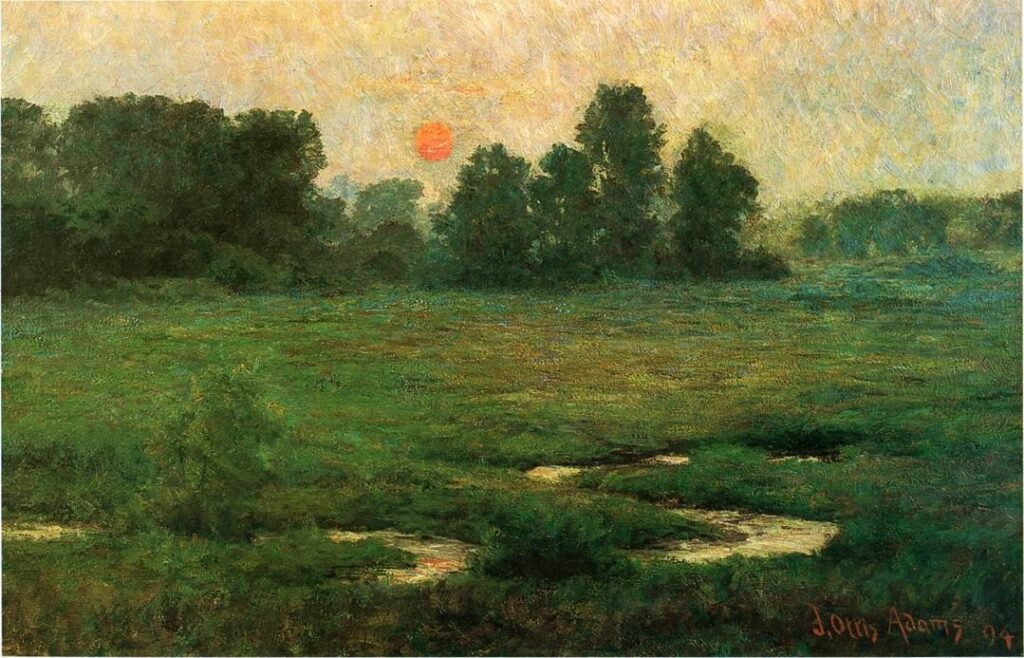 Blue and Gold
Flower Border

Gleaners at Rest

Hanging Moss

Hollyhocks and Poppies, The Hermitage

In Poppyland

In The Whitewater Valley

Iridescence of a Shallow Stream

Metamora

Morning on the Whitewater

Our Village

Spring Lands

Summertime

Sycamores on the Whitewater

The closing of an Autumn Day

The Farm

Wash Day, Bavaria

Wheat-wain Afield