Liu Yingzhao is a Chinese painter born in Heilongjiang province, China, in 1956. Liu studied at Harbin Normal University, graduating with a Bachelor of Arts degree in Oil painting. He furthered his education at Luxun Academy of Fine Arts, obtaining his Master of Fine Arts degree.
After graduating, Yingzhao began his teaching career at the Tianjian Academy of Fine Arts as a lecturer in the Oil Painting department. In 2000, eight years after he began teaching at the academy, Liu attained a professorship and taught Oil painting Mastery at the Academy of Arts Design, Tianjin Academy of Fine Arts.
Yingzhao's works are widely recognized and exhibited in England, Japan, Malaysia, China, and Indonesia. The artist's paintings have also appeared in several famous publications, such as Art Observer and American Art Collector. Liu and his art have also been featured on television, radio, and other broadcasts in China. Liu currently lives in Brewster, Massachusettes, where he continues to create masterpieces.
What is Liu Yingzhao Known For?
Liu Yingzhao is known for painting photo-realistic still-lifes. No matter how closely the viewer looks, it is nearly impossible to see a brush stroke in Liu's paintings. Such is the expertise of Yingzhao in the oil painting medium. Fruits and flowers are the most common subjects of his works, surrounded by antiquities and full of beauty and color.
Who was Liu Yingzhao Influenced By?
Yingzhao has named no direct influence from an artist or their works. However, Magical Realism is quite common among Chinese artists. Artists who paint in a similar style include Shen Shubin and Mo Han.
What Art Movement is Liu Yingzhao Associated With?
Liu Yingzhao is associated with the Magical Realism art movement.
Liu Yingzhao Artwork
Below are some of the artworks of Liu Yingzhao
Lemon and Blue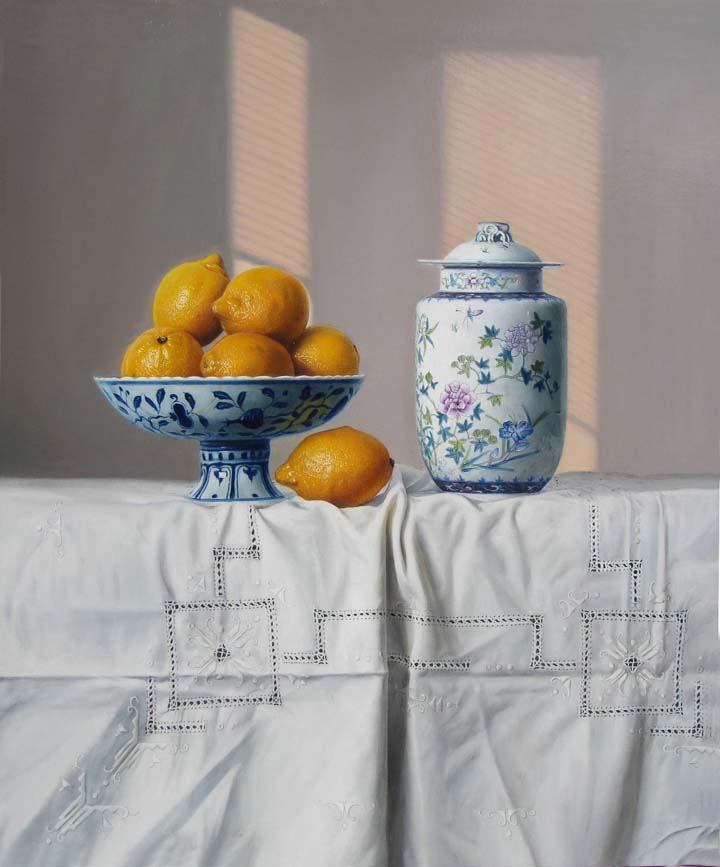 Orange
Orange and White Pitcher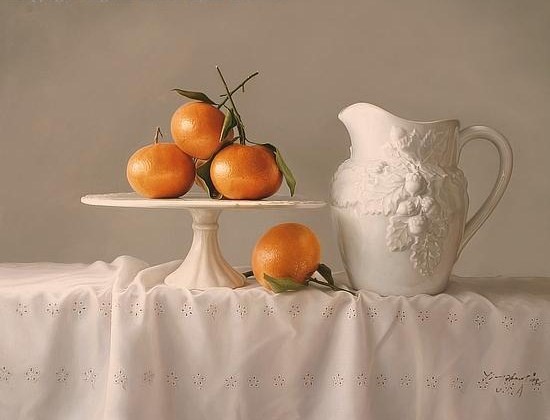 Pears on Lace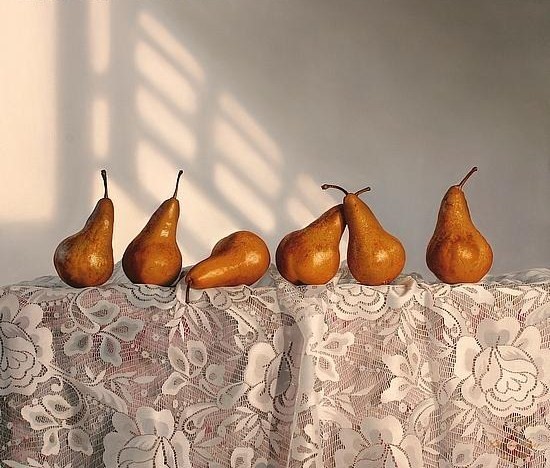 Peonies in White Pitcher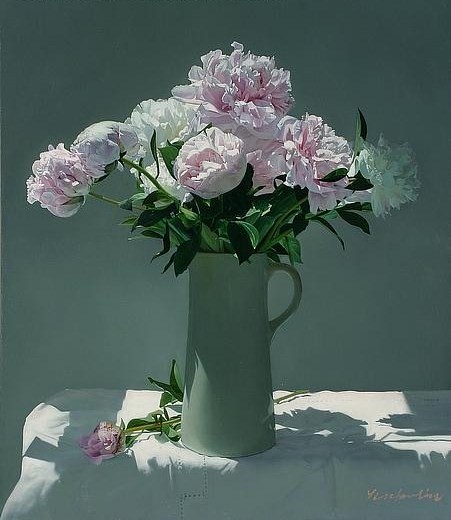 Peony
Pitcher of Red and White Roses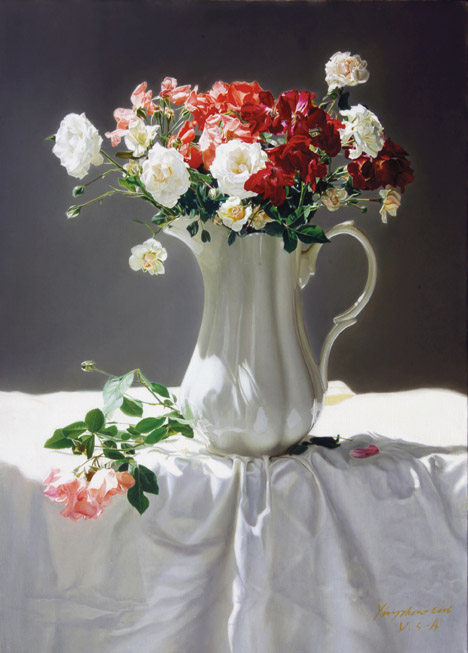 Pitchers and Strawberries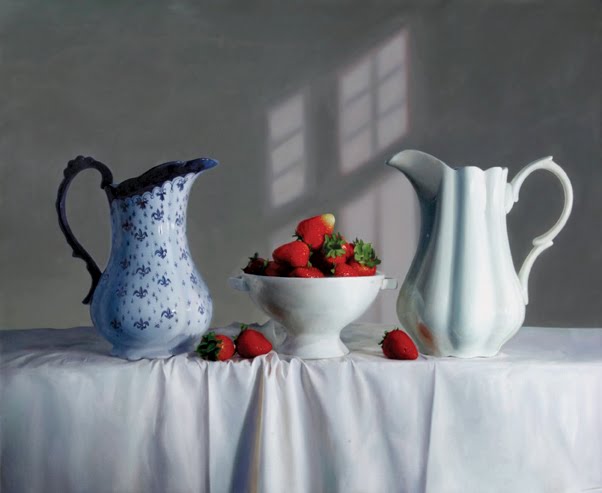 Portrait in White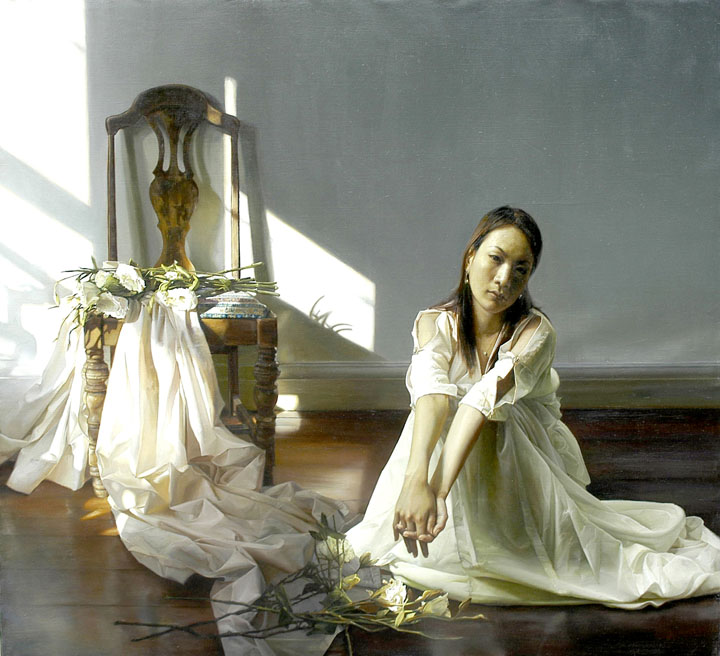 Vase of Chrysanthemums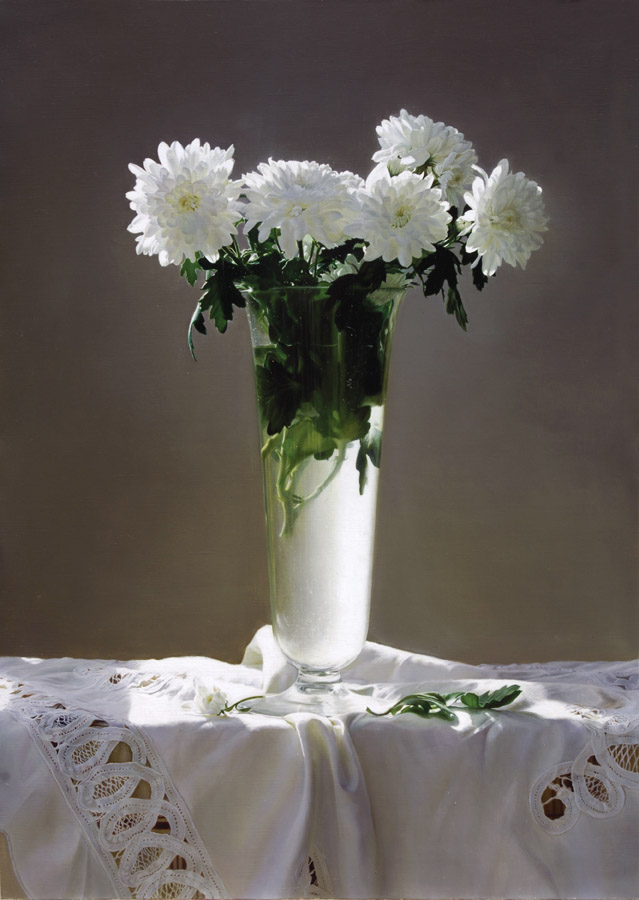 Woman Before a Building