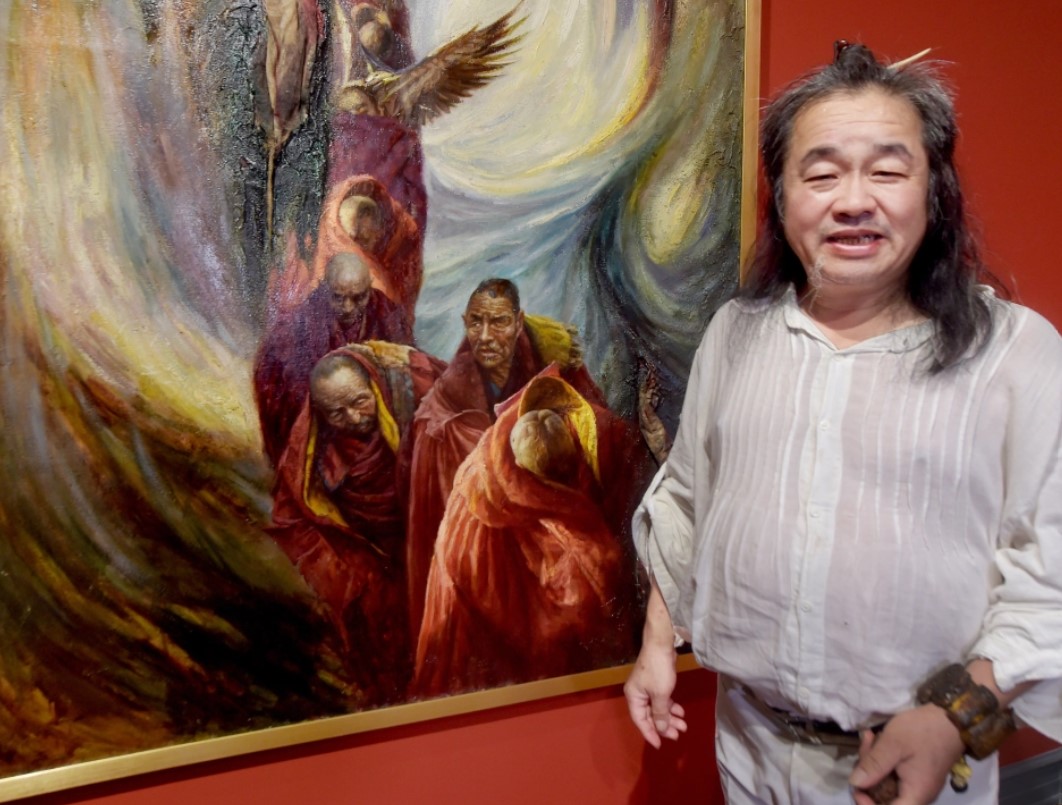 Cao Yong is a Chinese artist best known for his depictions of Tibet. Born in 1962 in China during the Cultural Revolution, Yong started working at age 5 carrying baskets of gravel to a construction site. When Yong was 11 years old, he studied art with noted Beijing artist, Yu Ren. Eventually, Cao Yong graduated with a BA in Fine Arts at Henan University in 1983. Yong became an art professor at Tibet University and his experience in the country produced a series of exemplary paintings that brought him worldwide success. He moved to Japan in 1989 and later immigrated to the United States in 1994. Yong later established Cao Yong Editions, his own art publishing company. Cao Yong is currently known as one of America's most collected living artists.
What Does Cao Yong Paint About?

Cao Yong's popular paintings of Tibet were mostly about red-robed monks in prayer, Tibetan children, grim moonscapes, and nude females engaged in death-like tangles. When he became successful in America, he painted serene hillsides and manicured scenes. Also included in his works are lush landscapes and alluring city views.
Who Was
Cao Yong

Influenced By?

Cao Yong was influenced by the monastic life he witnessed in Tibet which thus produced a series of paintings about the country. When he relocated to America, he was influenced by the cities he visited. Yong's paintings have managed to bring out the essence and beauty of the places he's been to.
What Art Movement Is
Cao Yong
Associated With?
Cao Yong is associated with the Romanticism Art Movement. Yong's experience of being censored by Chinese authorities for his paintings may have encouraged him to celebrate spontaneity in his paintings as well as having freedom from rules and restrictions. Romanticism also depicted a love of nature – a feature evident in Yong's creations.
Cao Yong

Artwork

Cao Yong exhibited his oil paintings in 2017, 2018, and 2019 in California. Yong's works express his personal journey to Japan, Tibet, China, Cairo, Italy, France, and the United States. Below are a few of his works.
"The Children Sang Old Song"

"The First Snow"
"Rainbow"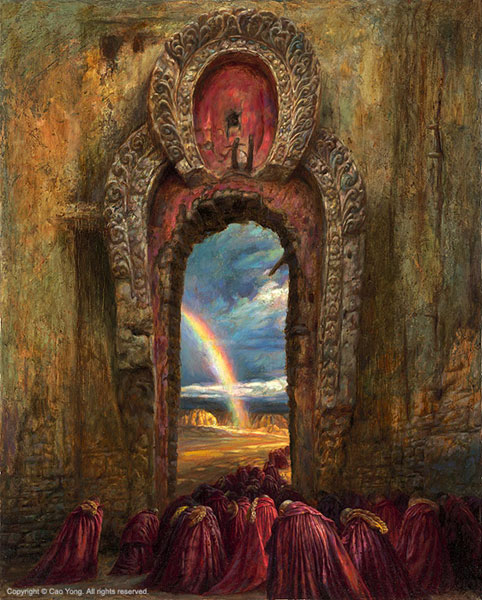 "The Bridge"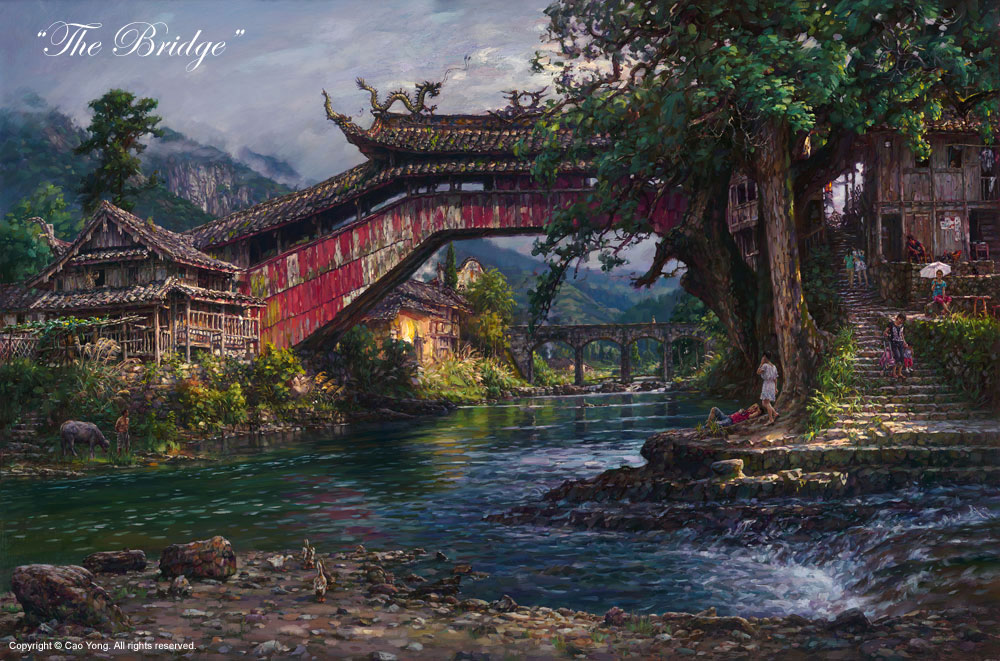 "The Wall"

"The Sound Of Nirvana II"
"Friends"

"Garden Beauties"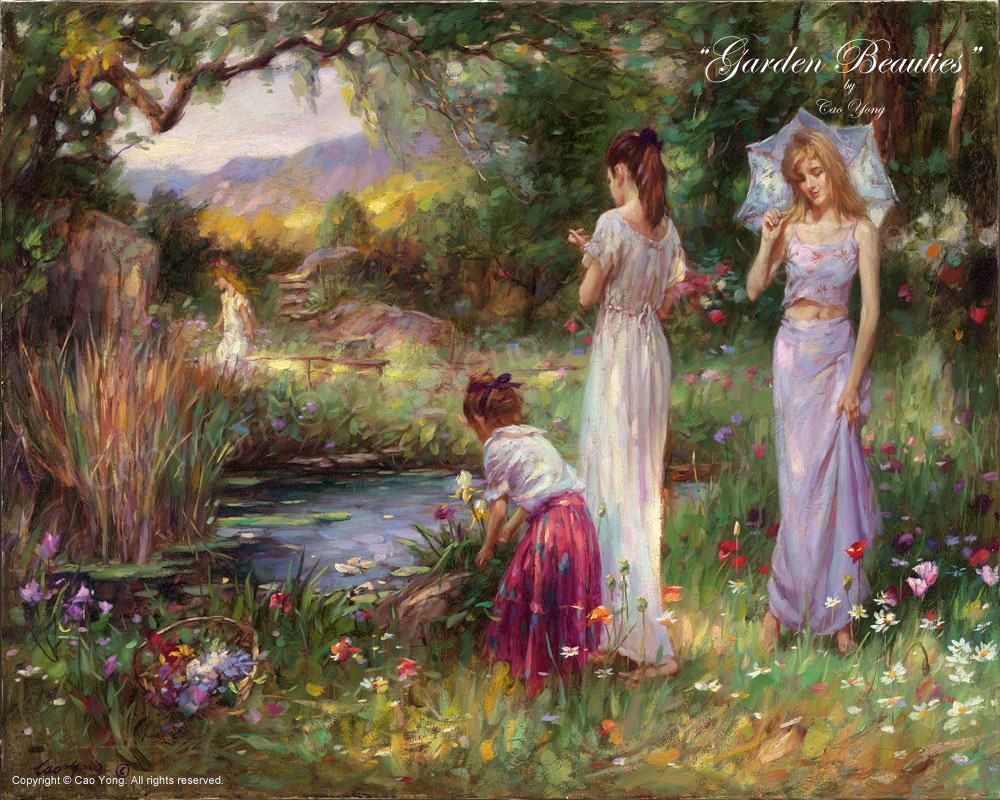 "Girl With Musician"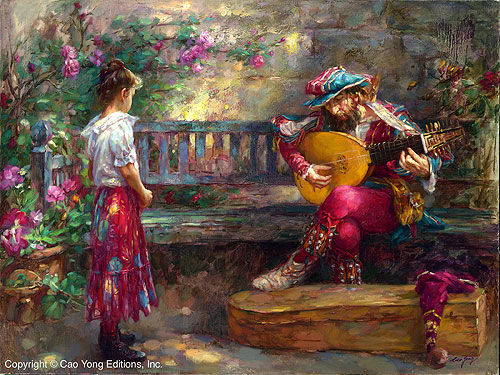 "Cool Water"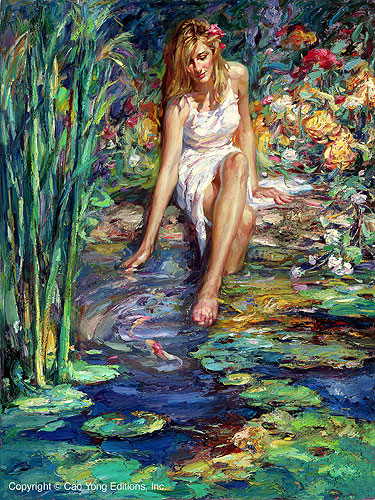 "The Summer In Catalina"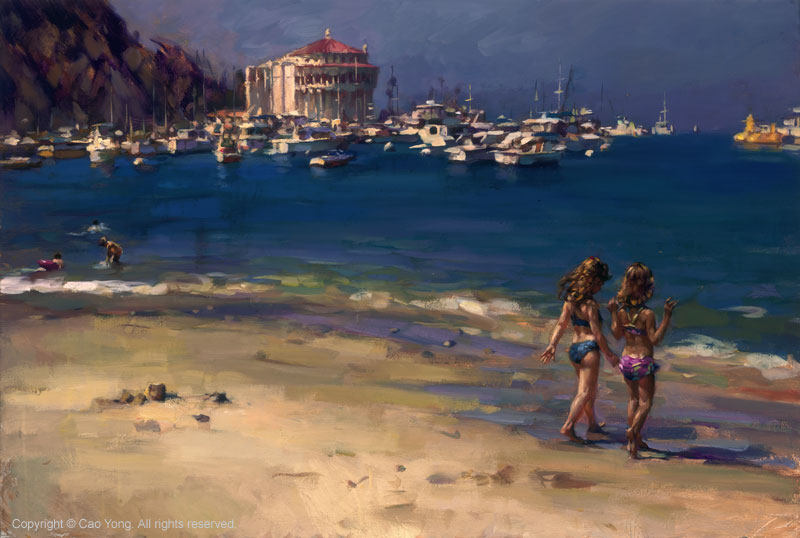 "Avalon Bay"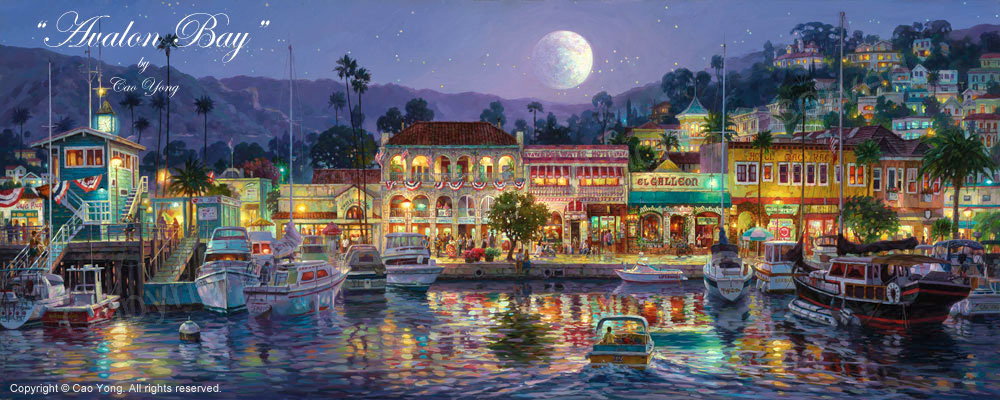 "Paris Las Vegas"

"Freedom"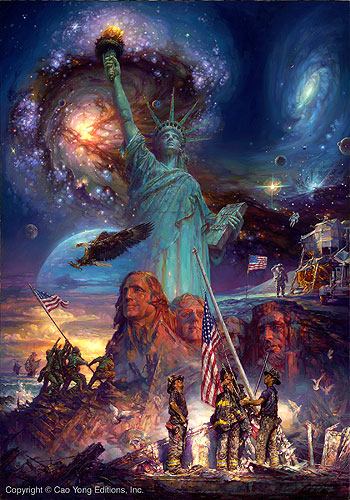 "We The People"