Levi Wells Prentice was an American painter born on 18 December 1861 in Lewis County, New York. Lewis spent his childhood on a farm, which impacted the subject of his later paintings of still-lifes. Levi Wells taught himself to paint by reading books such as Modern Painters by John Ruskin and studying the artworks of other famous painters. Levi set himself on a personal, educational journey beginning with the Hudson River School of Artists and applying the truth-to-nature principles.
Levi's early works were landscapes of the Adirondack mountains in upstate New York, his birthplace. In 1875, he opened his first studio as a landscape painter in Syracuse, New York painting the mountains and their environs. Levi also painted portraits and scenic views. He married Emma Roseloe Sparks in Buffalo, New York, in 1882, and they had two children.
In 1883, after relocating to Brooklyn, Levi Wells Prentice turned from landscape painting to still-lifes. Fruits were the premier subject of his renowned still-life paintings. Levi gained worldwide recognition for his still-life paintings, despite achieving mentionable success as a landscape painter. Levi exhibited regularly at the Brooklyn Art Association, of which he was a member. He died on 28 November 1935 in Philadephia, Pennsylvania.
What was Levi Wells Prentice Known For?
Levi Wells Prentice was known for his photograph-sembling realistic paintings of still-lifes. Levi painted fruits in natural settings and life-size, highlighting spots and blemishes that fruits would naturally have. He used vivid and bold colors for the fruits and a dark shade for the background, focusing on the fruits and creating an exciting contrast.
Who was Levi Wells Prentice Influenced By?
Levi Wells Prentice was influenced by American still-life painters like John Haberle and William Harnett, who were known for their trompe l'oeil style. A painting style that emphasized creating a three-dimensional visual illusion of the subject.
What Art Movement was Levi Wells Prentice Associated With?
Levi Wells Prentice was associated with the Romanticism art movement.
Levi Wells Prentice Artwork
Distinguished museums and private collectors worldwide hold some of Levi's artworks, including the Philbrook Museum of Art and the Yale University Art Gallery. Below are some of Levi's artworks
An Early Autumn Landscape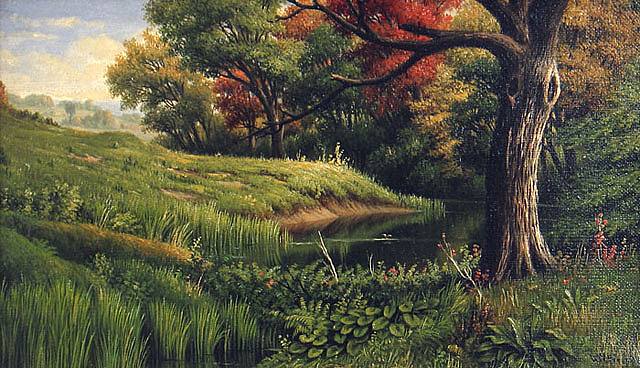 Andirondack Lake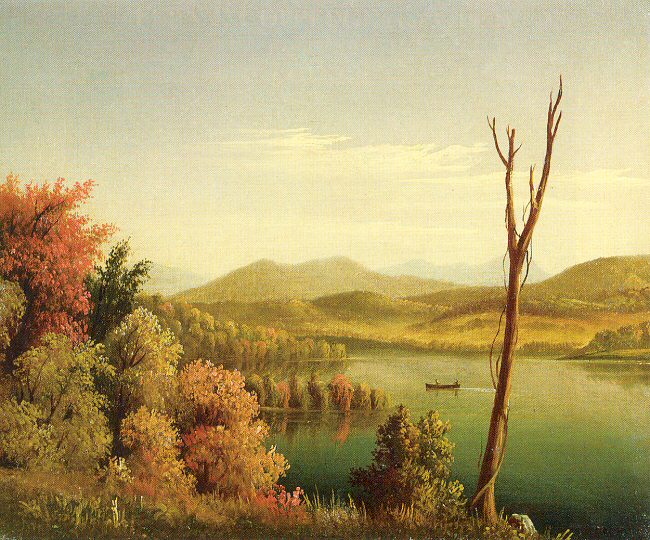 Apples in a Tin Pail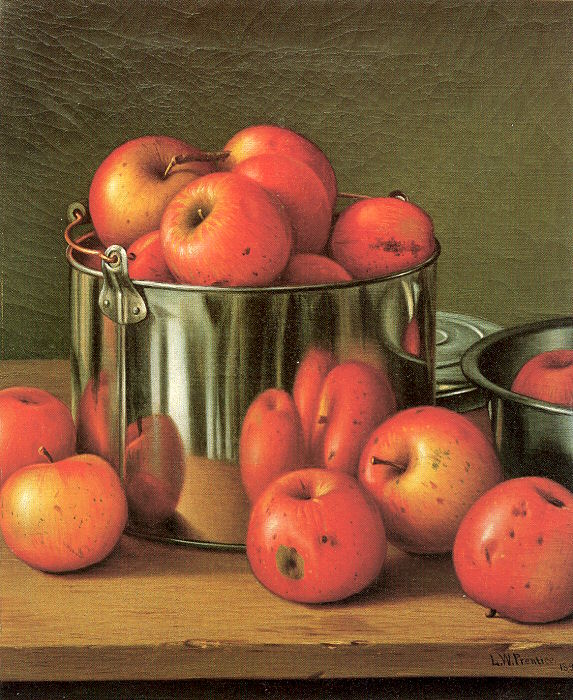 Apples, Hat, and Tree
Basket of Apples in Landscape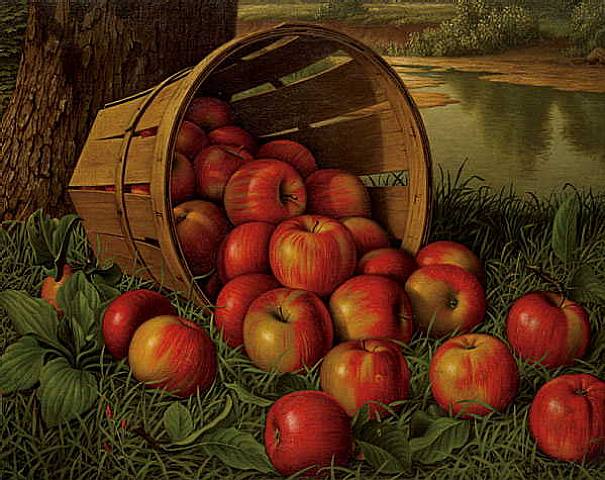 Basket of Raspberries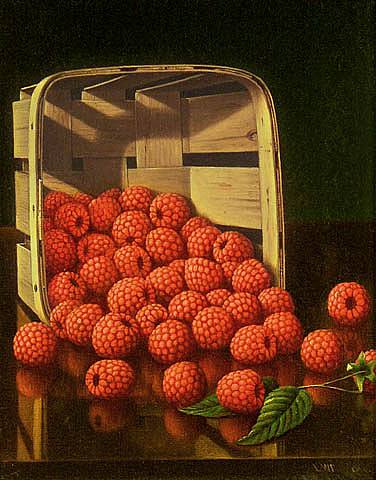 Baskets of Plums on a Tabletop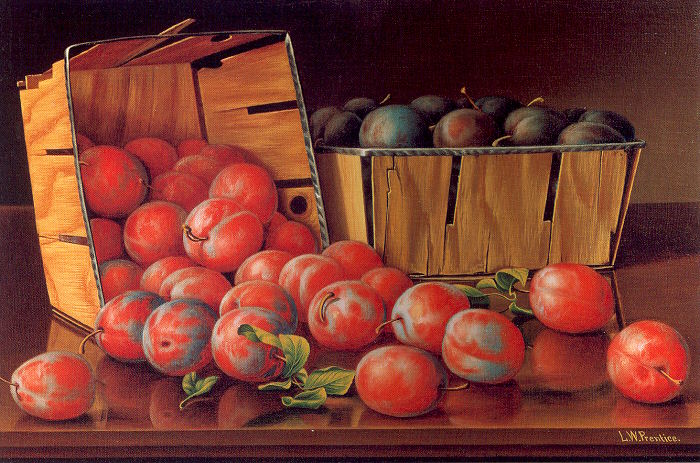 Baskets of Red Plums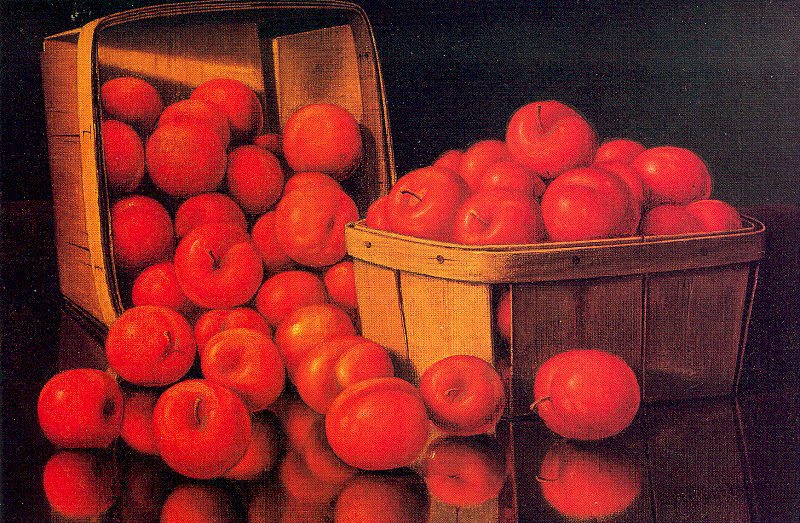 Lands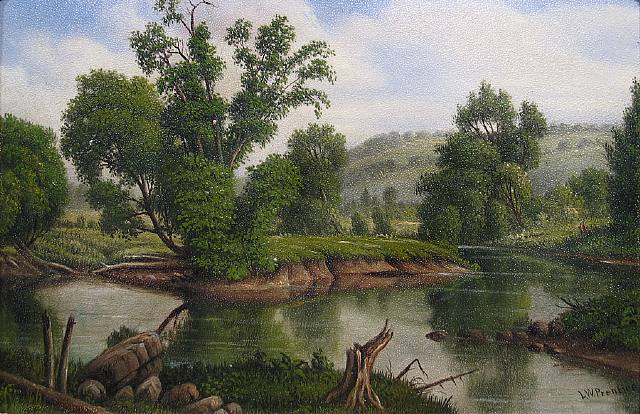 Landscape with Apple Tree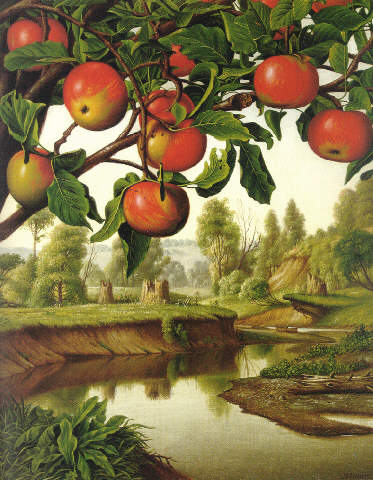 Apples in a Basket

Still Life of
Apples in a Hat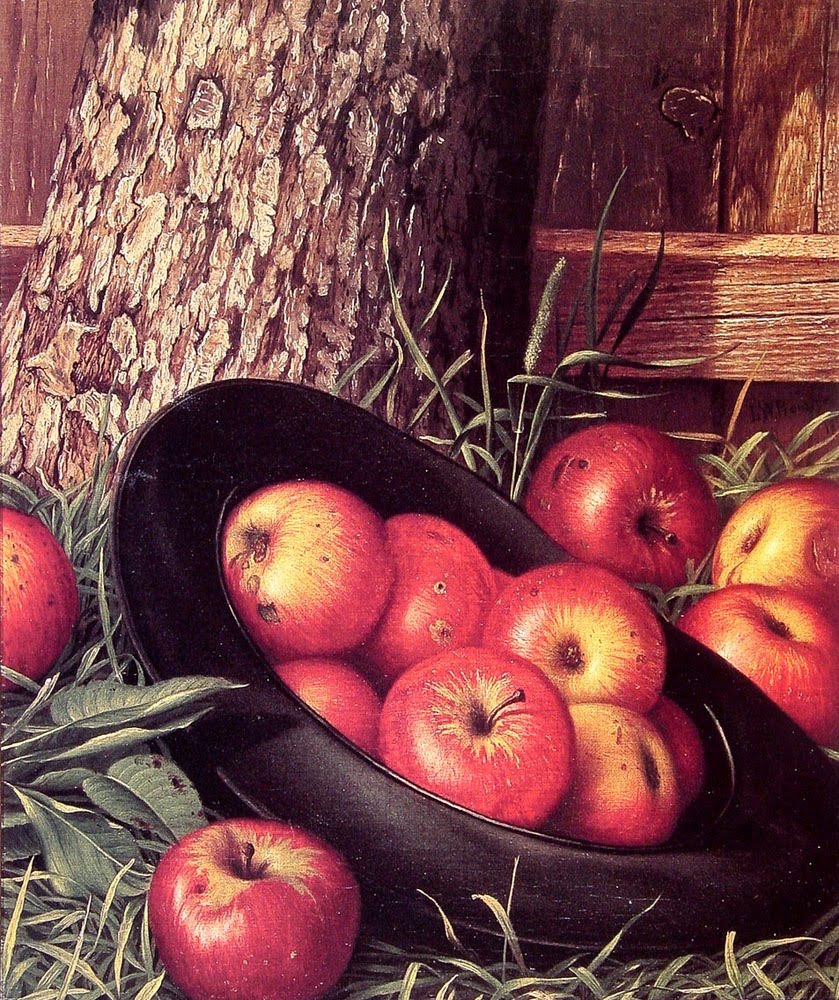 Still Life with
Apples in a New York Giant Cap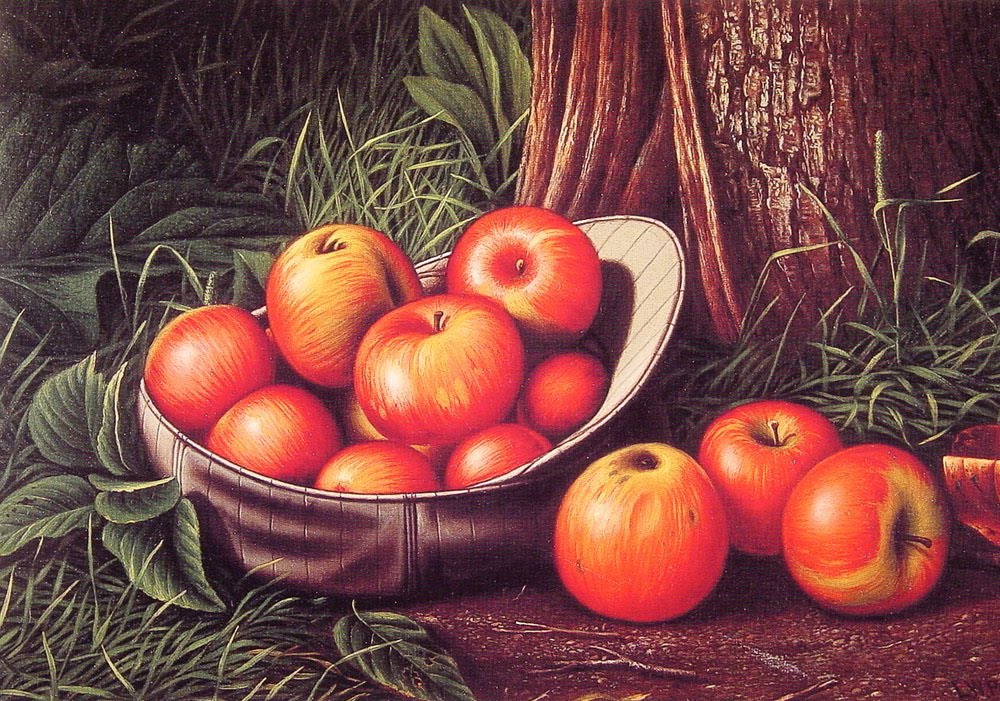 Still Life with Cantaloupe, Tomatoes and Carrots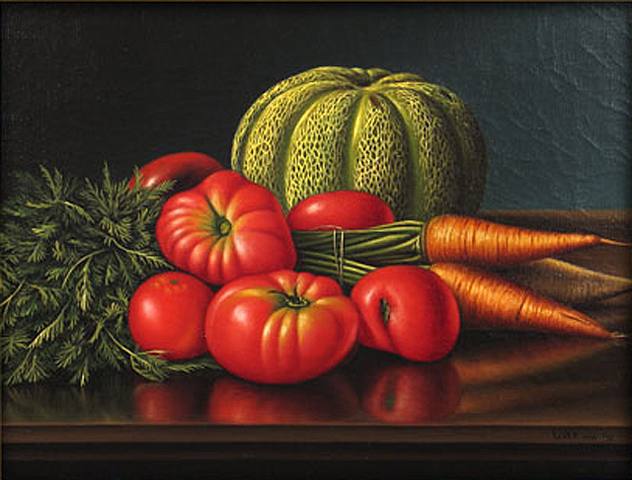 Still Life with Pineapple and Basket of Currants