Edmond Francois Aman-Jean was a French painter born on 13 January 1858 in the Chevry-Cossigny community, France. Edmond moved to Paris to live with his uncle after his parents died. After working briefly at Justin Lequien's studio, he enrolled at the École des Beaux-Arts, studying with George Seurat under Henri Lehmann. Edmond and George decided to leave the school, realizing their shared interests.
Edmond joined the Paris Salon after leaving the school, became acquainted with Puvis de Chavannes, and worked with him. In 1885, he received a scholarship to travel to Italy and went with Henri-Jean Martin and Ernest Laurent to study the Old Masters. Edmond became a member of the Salon de la Société Nationale des Beaux-Arts in 1893, where he exhibited regularly.
Edmond Aman-Jean won silver and gold in 1889 and 1900, respectively, at the Exposition Universelle, certifying the quality of his artworks. Together with Albert Besnard, Edmond founded the Salon des Tuileries after leaving the Société Nationale salon. His works are in museums and private collections in the Netherlands, France, the USA, Germany, Japan, and Brazil. He died in Paris, France, on 23 January 1936.
What was Edmond Aman-Jean Known For?
Edmond Aman-Jean was known for his oil paintings of women's portraits and public murals. Edmond's portraits were of feminine subjects, which he undeniably found interesting. He used harmonized bright, intense colors on canvas to create the female characters, usually in an indoor setting.
Who was Edmond Aman-Jean Influenced By?
Edmond Aman-Jean was influenced by the Pre-Raphaelites Brotherhood artists of England, such as Dante Gabriel Rosetti and William Holman Hunt. Rosetti and Hunt were portrait painters who keenly paid attention to detail and used vivid colors. They were also famous for their symbolist style of painting, which Edmond also adopted.
What Art Movement is Edmond Aman-Jean Associated With?
Edmond Aman-Jean was associated with the Symbolism art movement.
Edmond Aman-Jean Artwork
Below are some of the artworks of Edmond Aman-Jean
Confiding Secrets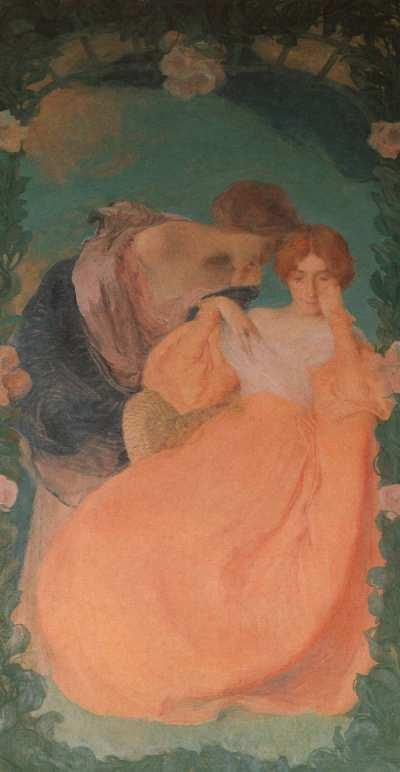 Far Niente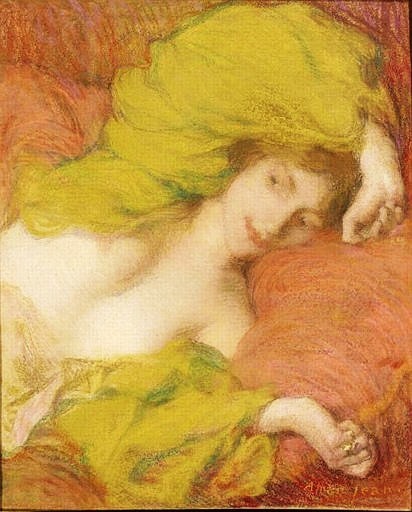 Femme L'oeillet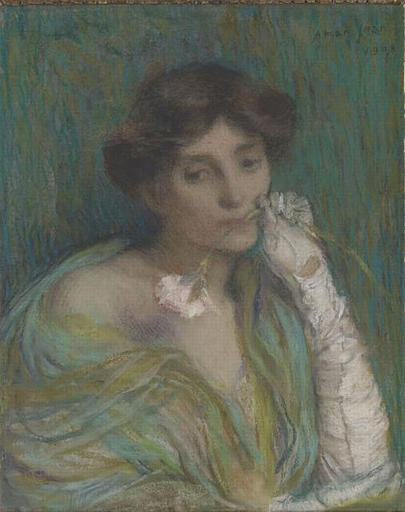 Head of a Woman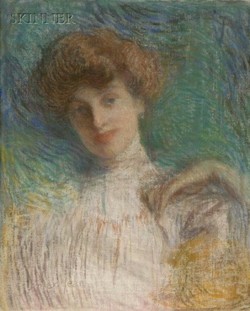 Intimacy
La Confidence

La Musa

Les Confidences

Lunch on the Grass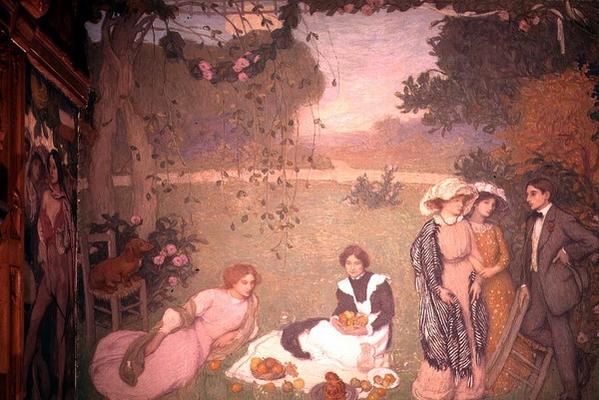 Madame Aman-Jean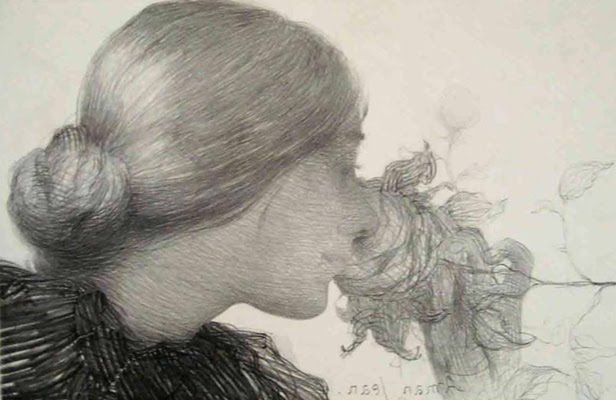 Miss Ella Carmichael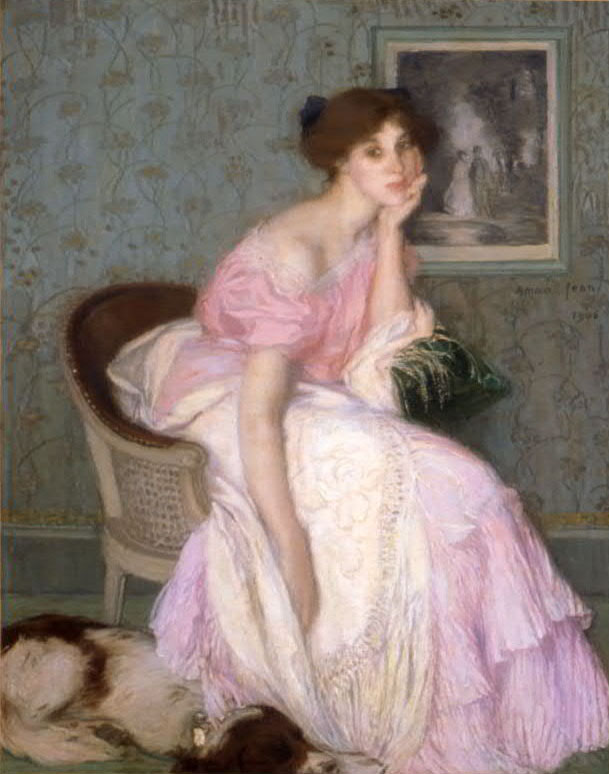 Paul Verlaine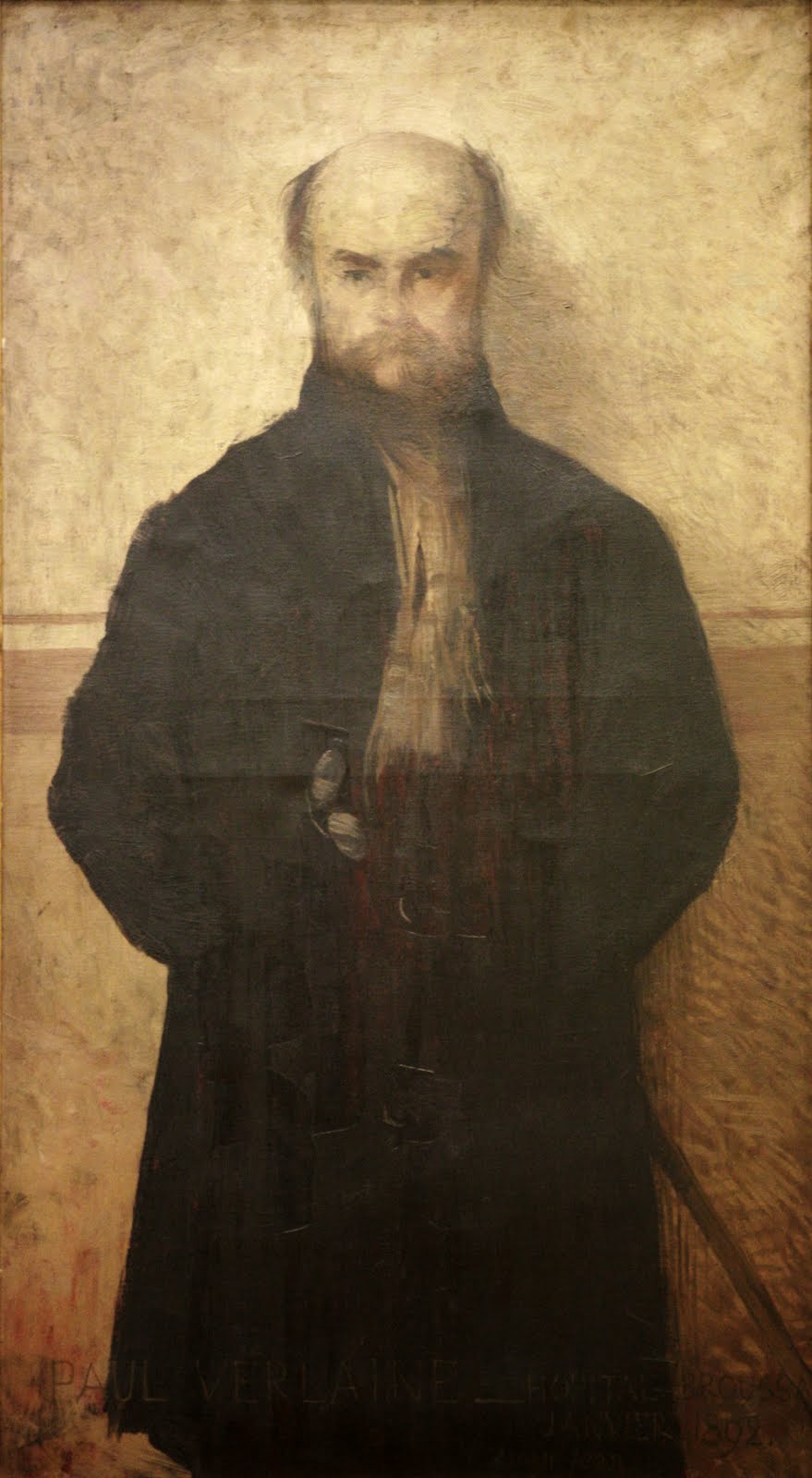 Portrait of Woman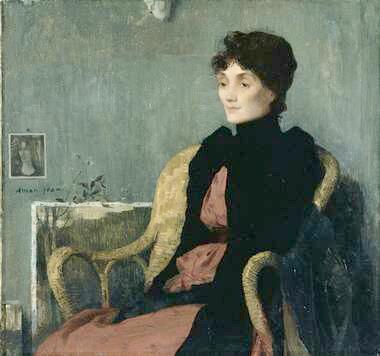 Portrait of Jules Case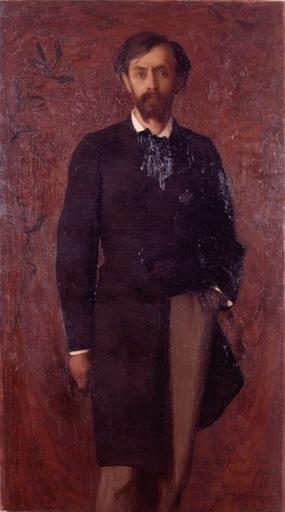 Portrait of Mademoiselle V.G.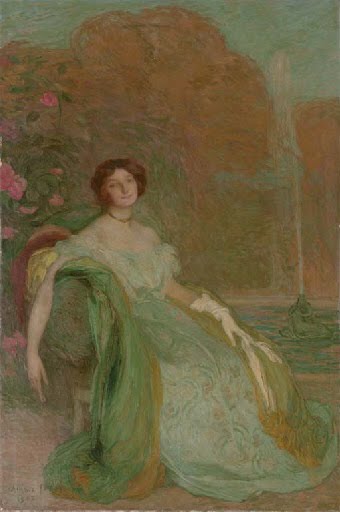 Portrait of a Woman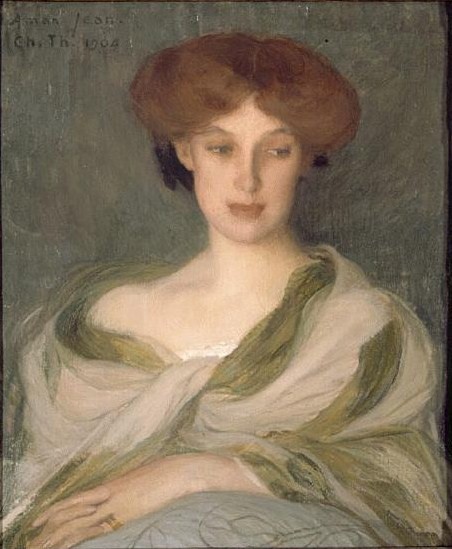 Portrait of Dr Michaux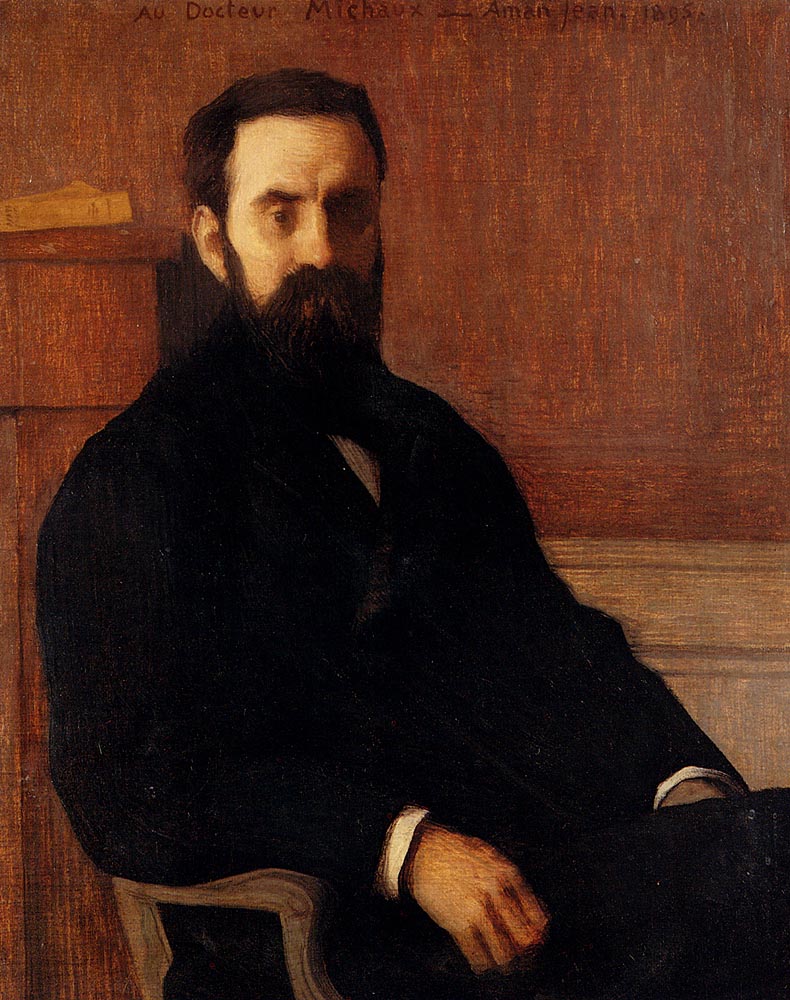 Portrait of Thadee Caroline Jacquet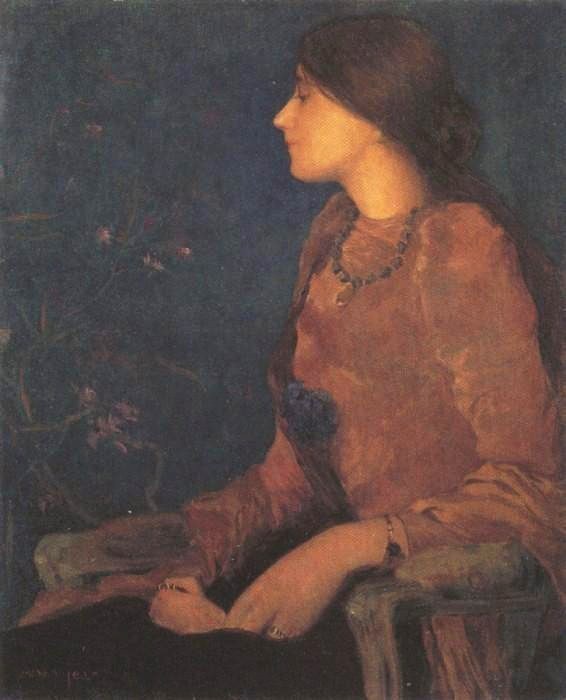 Retrato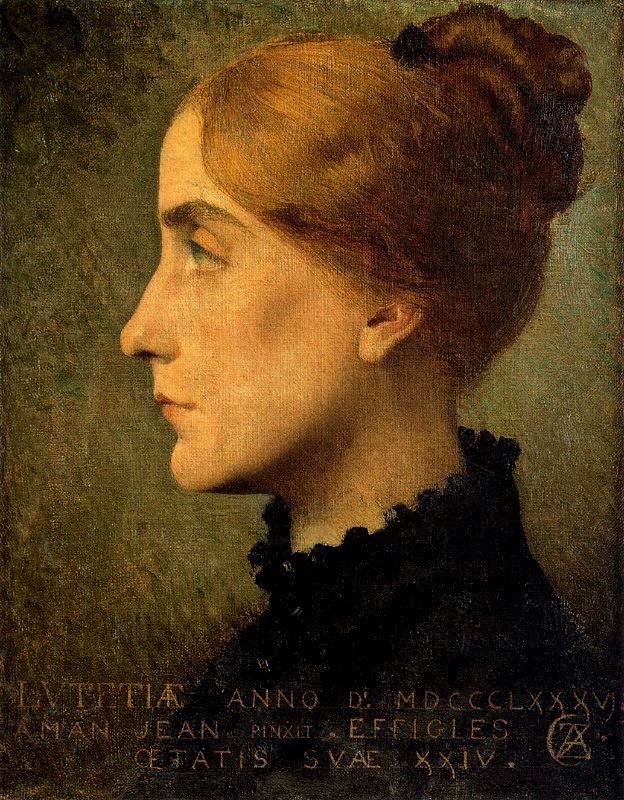 Reverie Pas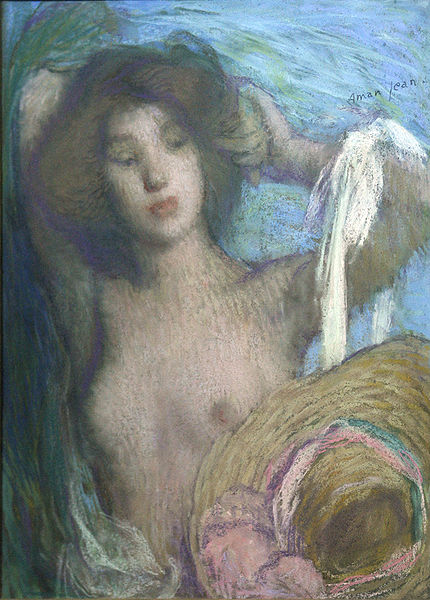 The Young Violinist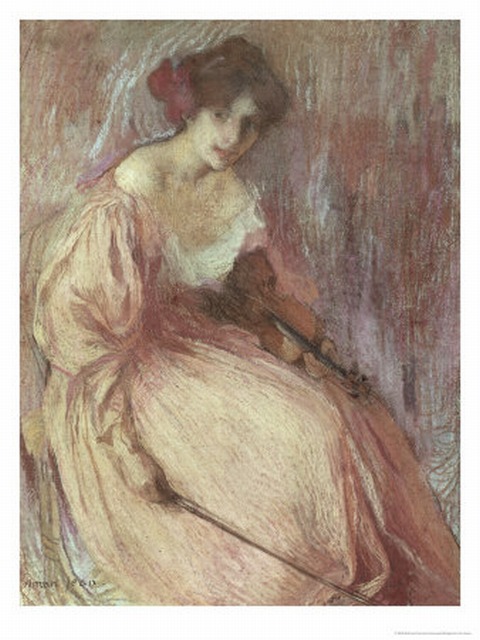 Two Women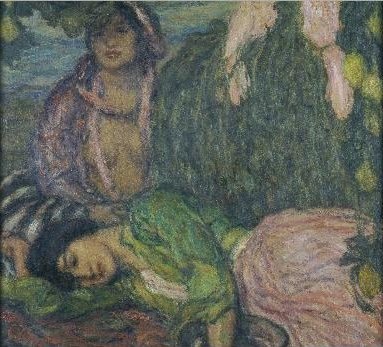 Under the Orange Trees (Woman in Amalfi pas)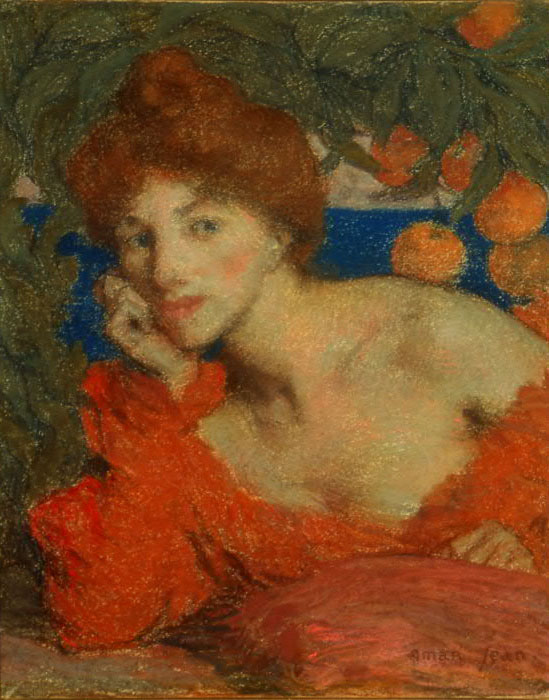 Venecia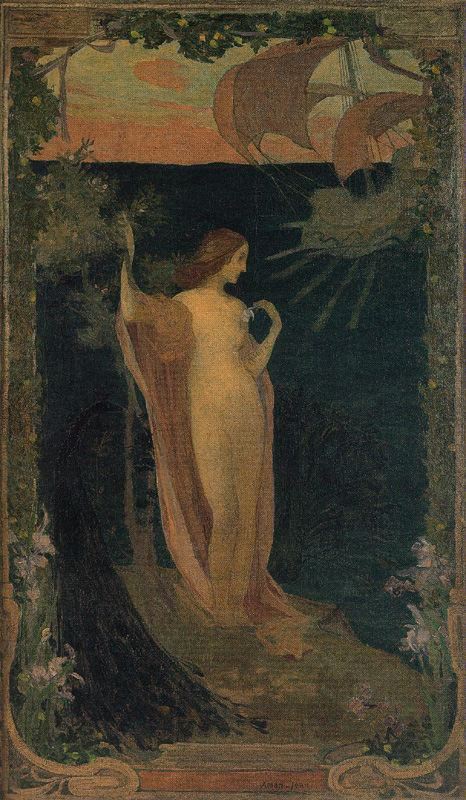 Venzia Bella Regina del Mare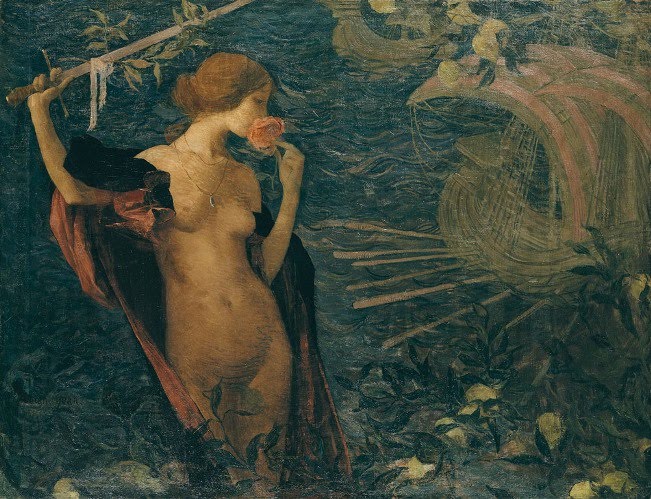 Woman in a Pink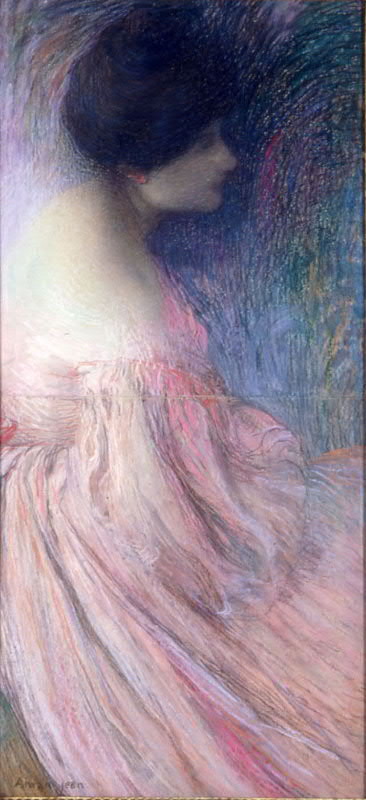 Woman Resting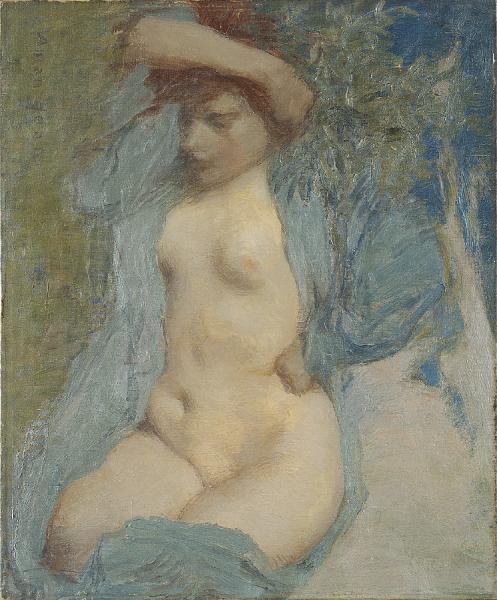 Woman with Vase Oil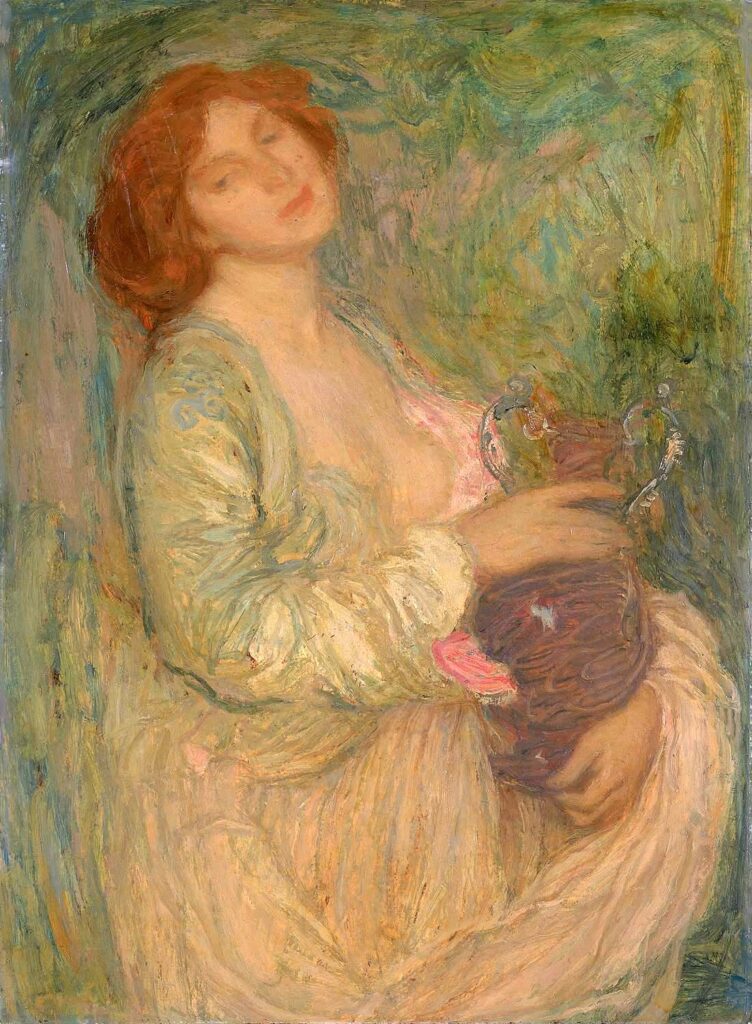 Woman with Glove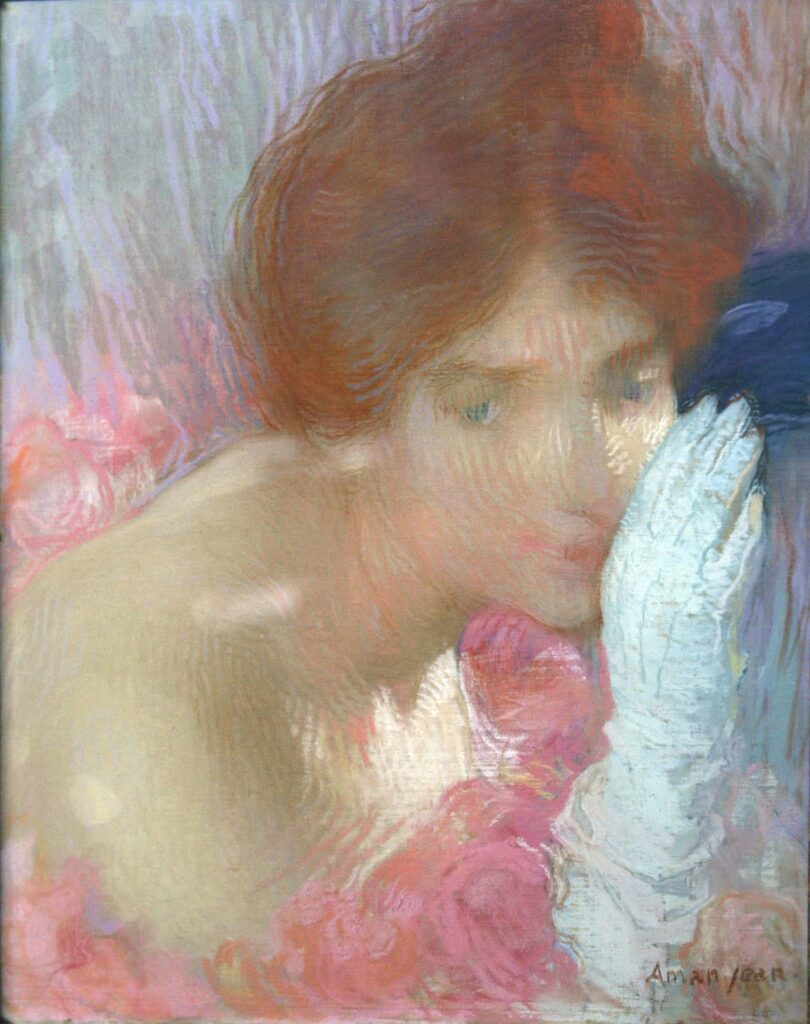 Women Reading
Young Beauty with Flowers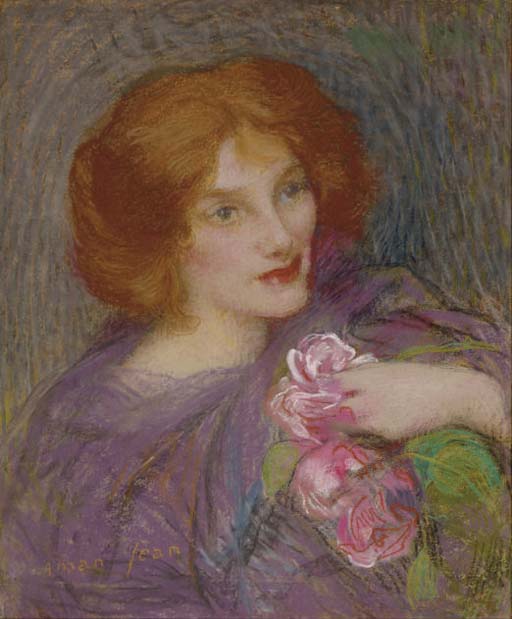 Young Girl in Hat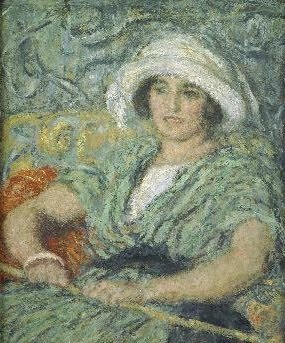 Young Girl in the Garden
Young Girl with Peacock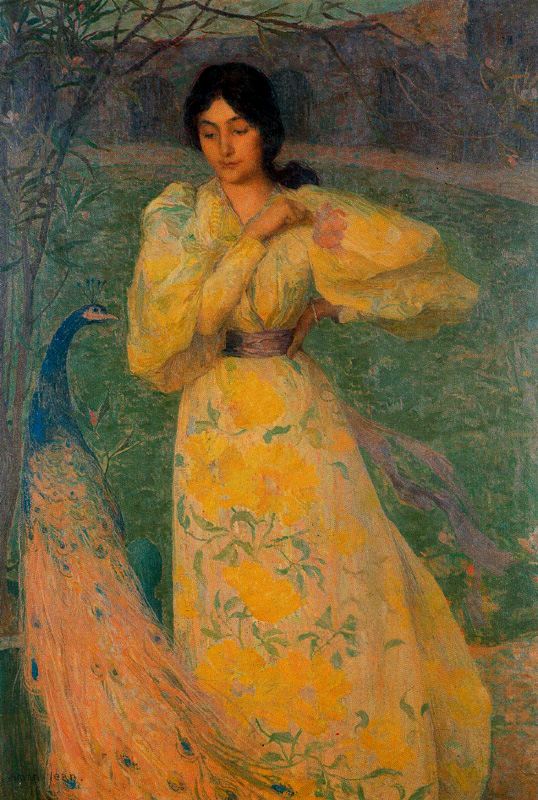 Young Girls Watching an Open Air Theater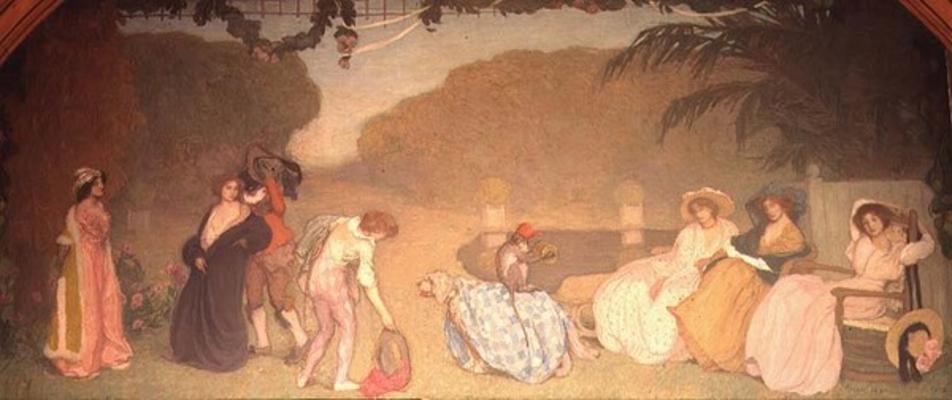 Young Woman with a Rose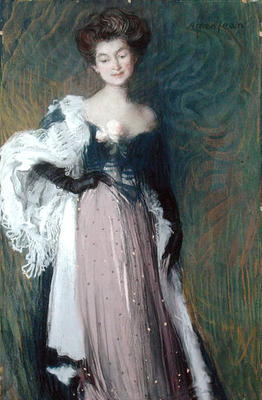 Young Woman with Violet Flowers