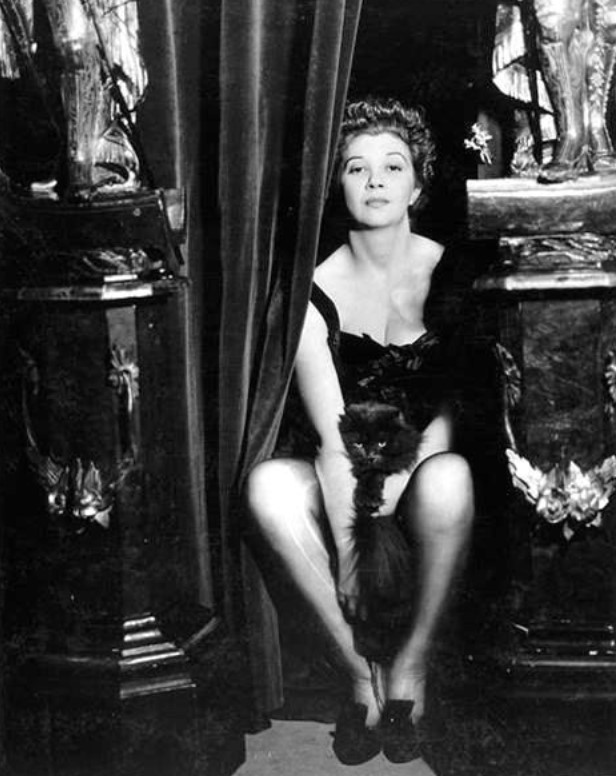 Leonor Fini was an Argentinian painter best known for her paintings of erotically powerful women. Despite being self-taught and having no formal artistic training due to her being expelled from a slew of schools, Fini possessed the technical skill to study Renaissance and Mannerist painting. She also learned anatomy by going to the local morgue to study cadavers. Born on the 30th of August, 1907, Fini later expanded her art to include book illustration, graphic design, product design, costume design, and set design. She died on the 18th of January 1996 due to pneumonia. Leonor Fini was 88 years old.
What Does Leonor Fini Paint About?
Leonor Fini paints about death, decay, and surrealist themes such as the unconscious, dreams, fantastical motifs, and the metamorphoses of the body and mind. Early on, Fini rejected artistic qualities such as proportion, balance, and ideal beauty. Instead, she drew exaggerated limbs that were elongated as well as facial features that portrayed tension and unsettling instability usually seen in Mannerist canvases during the 16th century.
Who Was
Leonor Fini

Influenced By?

Leonor Fini was influenced by artists Carlos Carra and Giorgio de Chirico when she moved to Milan and Paris in 1931. Carra was a master figurative painter who was devoted to abstraction. He later founded Metaphysical Painting with his friend, Giorgio de Chirico. Metaphysical Painting used symbolic language to depict abstraction. It was considered the precursor to Surrealism.
What Art Movement Is
Leonor Fini
Associated With?
Leonor Fini is associated with the Surrealism art movement. Fini's creations are mostly self-portraits and mythological paintings that depicted dreams and eroticism. According to Fini, her paintings – similar to her dreams – "have a life of their own". She describes her way of painting as similar to how she dreams. Surrealism features illogical and unnerving scenes that reflect the expressions of the unconscious mind.
Leonor Fini

Artwork

Leonor Fini's works are currently held in various collections in different parts of the world, these include the Metropolitan Museum of Art in New York, Paris' Centre Georges Pompidou, and London's Tate Modern. Below are a few of her creations.
"L'Alcove (Self-portrait with Nico Papatakis)"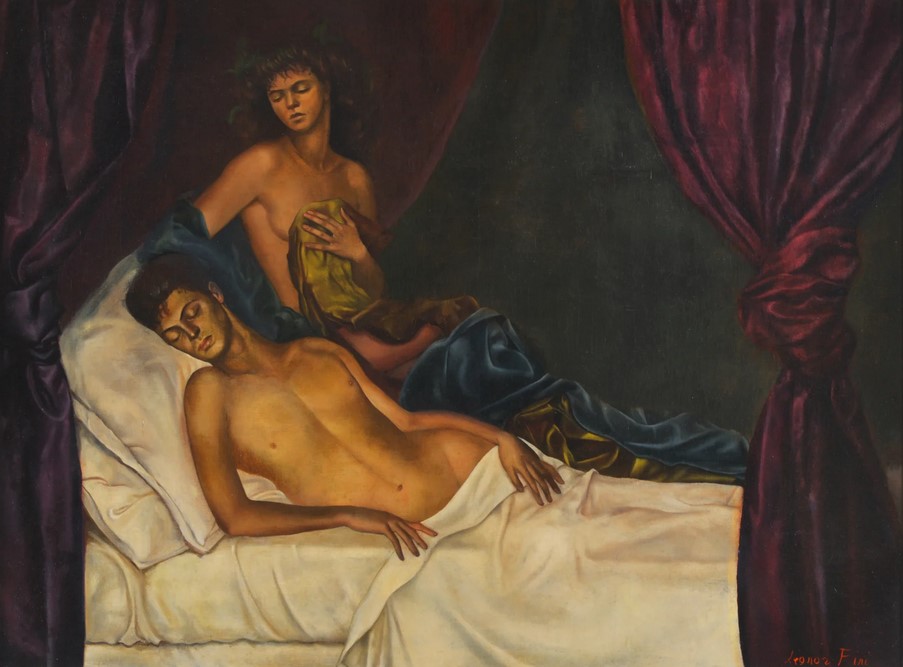 "Rogomelec"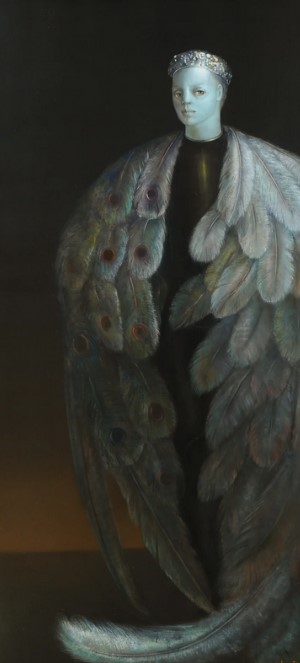 "Colloque minérale (Mineral Colloquium)"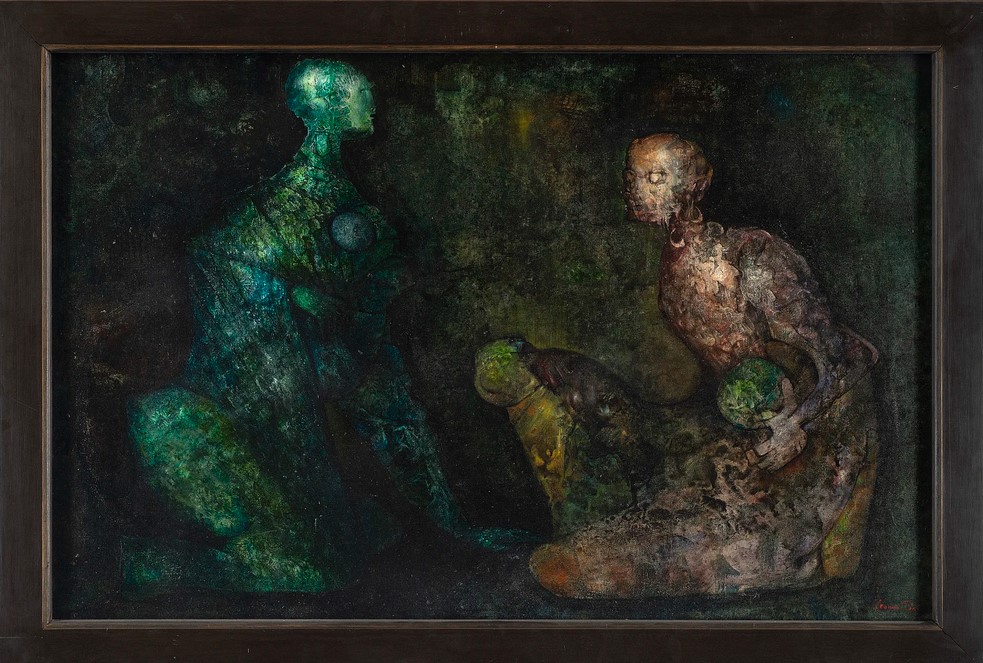 "Self Portrait with Scorpion"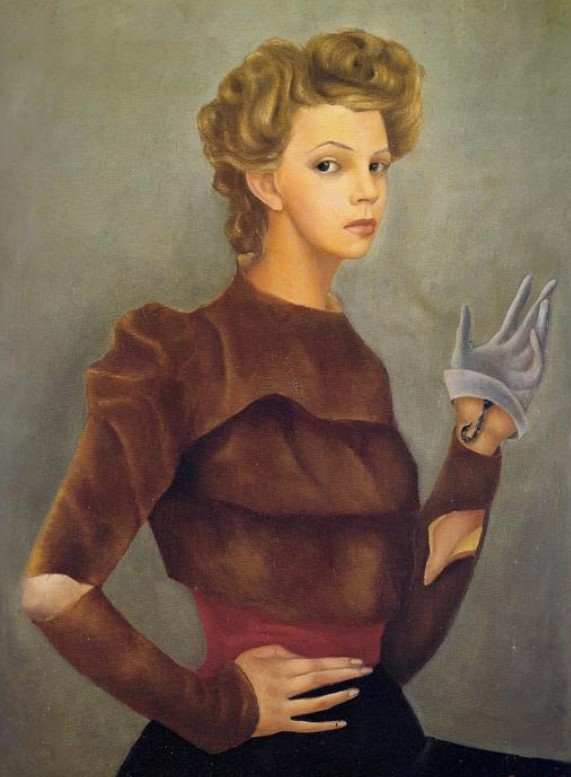 "Ideal Life"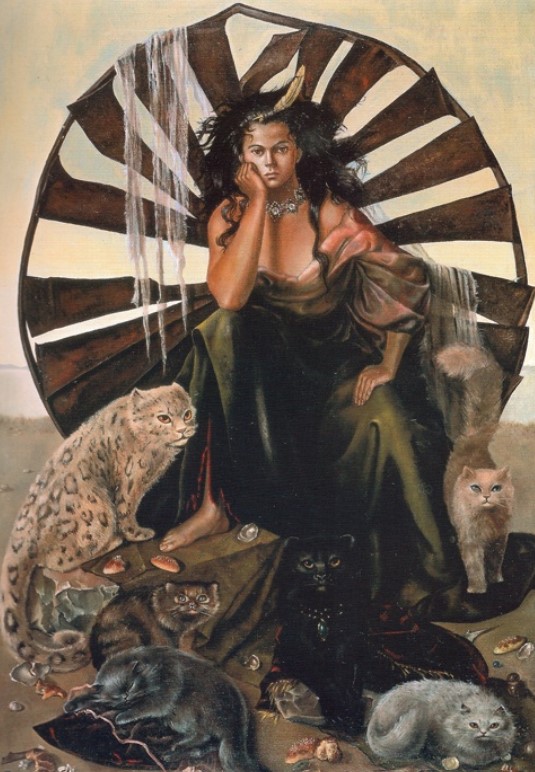 "Girl Friends"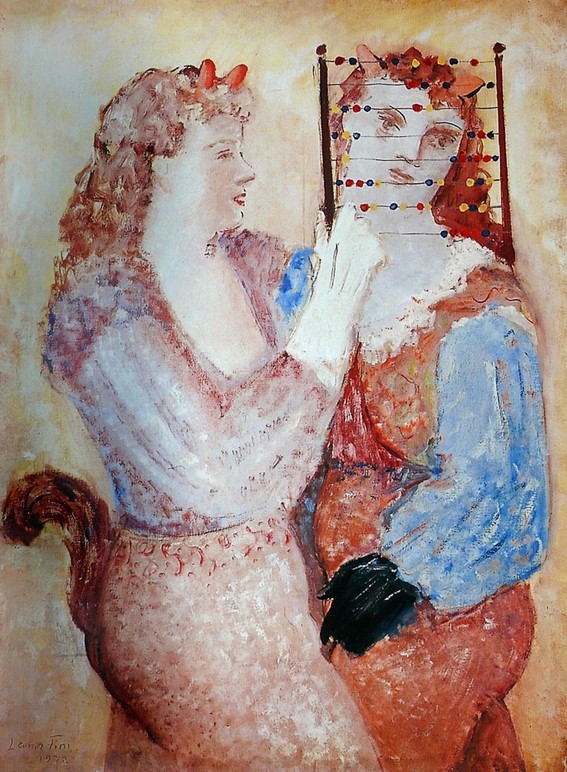 "Narcisse Incomparable"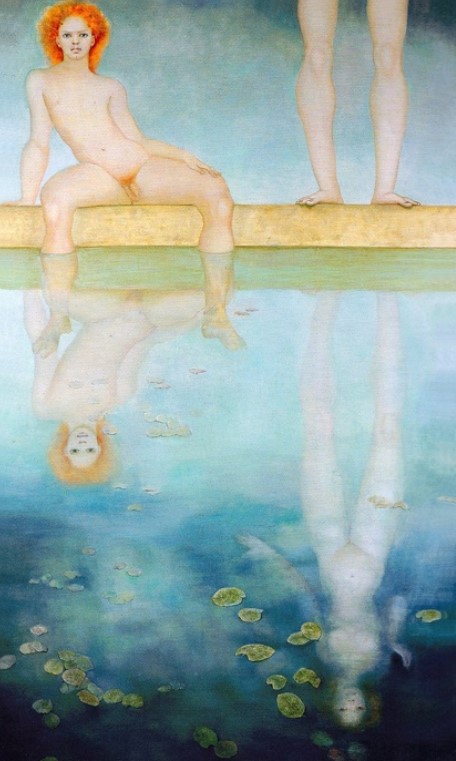 "Red Vision"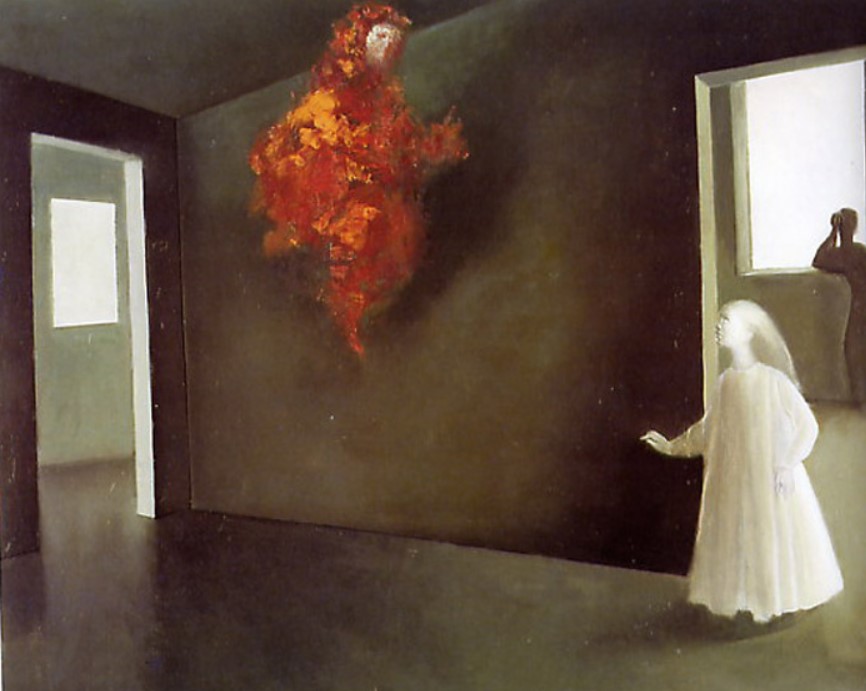 "Mémoire des fragments passés"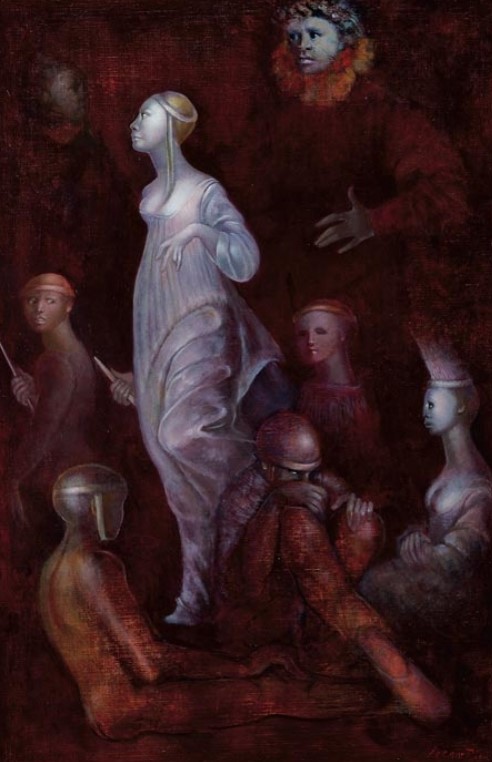 "Cariatide délivrée"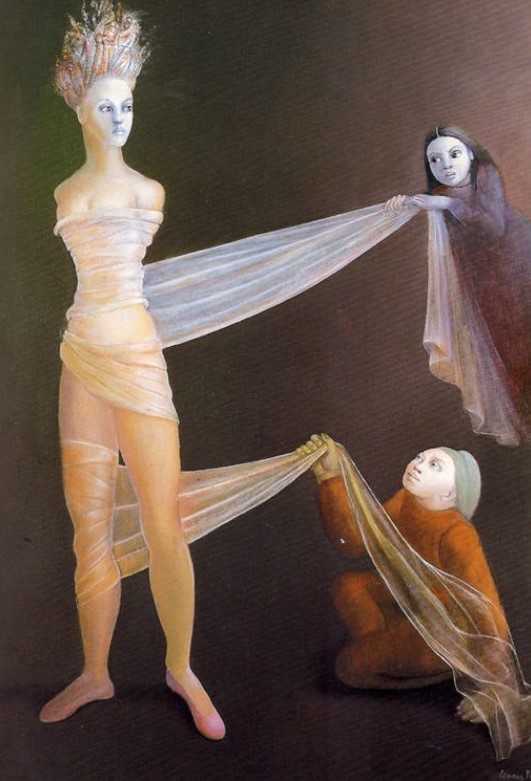 "Dans la tour (In the Tower)/Self-Portrait of Leonor Fini with Constantin Jelenski"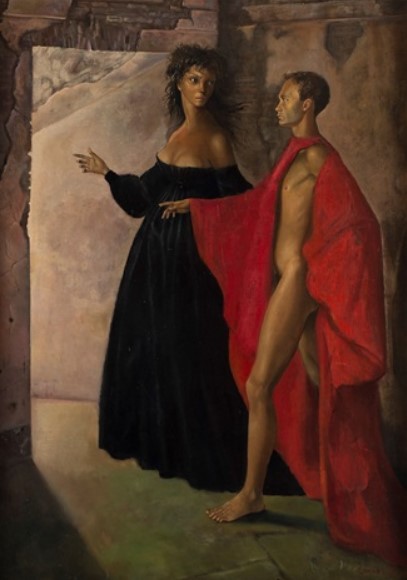 "Roméo et Juliette"
"La Reine Pétrifiée, from Sultanes et Magiciennes des mille et une nuits"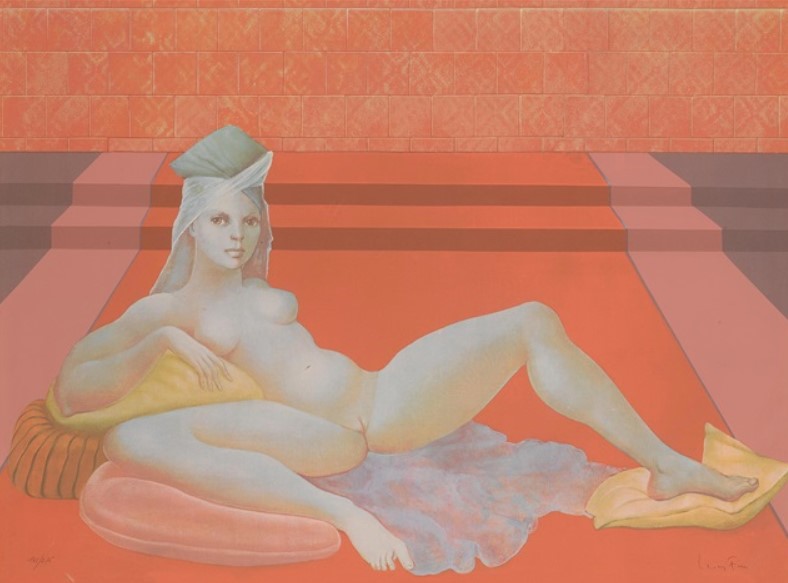 "L'Essayage IV"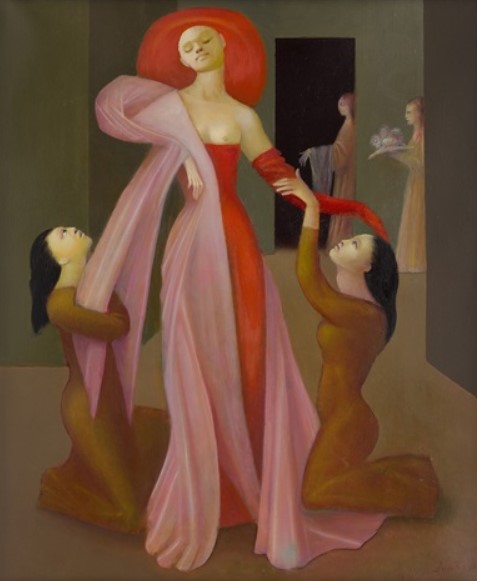 "L'inutile liberté"