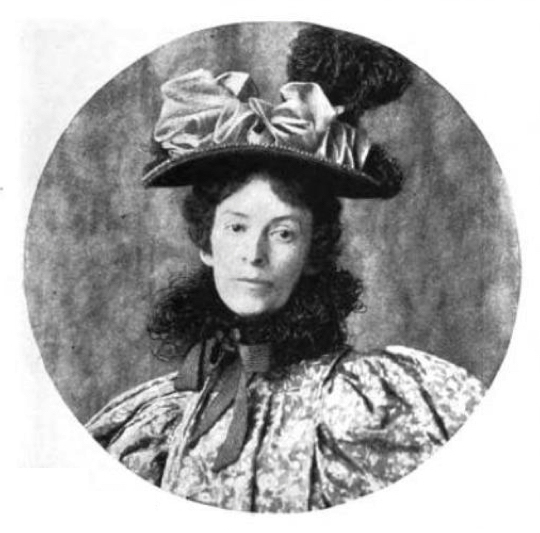 Laura Coombs Hills was an American Artist born on 7 September 1859 in Newburyport, Massachusetts, USA. Laura's formal education began in Boston, where she took art classes under Helen M. Knowlton. Laura then enrolled at the Cowles Art School in Boston, leaving after two months to study at the Art Students League of New York. Laura Coombs then began her art career by designing cards, illustrating children's books, and drawing on pottery.
While visiting England with her sister, Laura came across miniature portraits on ivory and was instantly interested in them. She then taught herself this style of painting and made it her forte. In 1893, Laura exhibited a series of miniature portraits at the Chase Gallery in Boston, which projected her into the limelight. As a result, Laura became the first miniature painter elected to the Society of American Artists.
Laura Coombs Hill stopped painting miniature portraits in 1920 due to her poor eyesight and began painting still-lifes of flowers only. Laura exhibited her pastels and ivory portraits widely, accomplishing sellouts at almost all the shows she participated in. She also won many national and international awards for her artworks. Laura worked at her studio in Boston and her house in Newburyport until her death on 21 February 1952.
What was Laura Coombs Hills Known For?
Laura Coombs Hills was known for her miniature portraits on ivory and pastels of landscapes and still-lifes. She utilized broad brush strokes, lines, and vivid colors in creating miniature paintings on ivory. Her pastels of flowers, which she sometimes painted with watercolor, exude a colorful aesthetic, gracing the viewer with the accurate depiction of sunlight on the blossoms.
Who was Laura Coombs Hills Influenced By?
Laura Coombs Hills was influenced by Jean-François Millet, Charles Jacques, Edmund C. Tarbell, and Helen Knowlton. Laura adopted her painting style after studying the works of Barbizon School artists and the Boston School artists.
What Art Movement is Laura Coombs Hills Associated With?
Laura Coombs Hills is associated with the Realism and Romanticism art movements.
Laura Coombs Hills Artwork
Below are some of the works of Laura Coombs Hills.
A Rose In The Rain

Basket of Flowers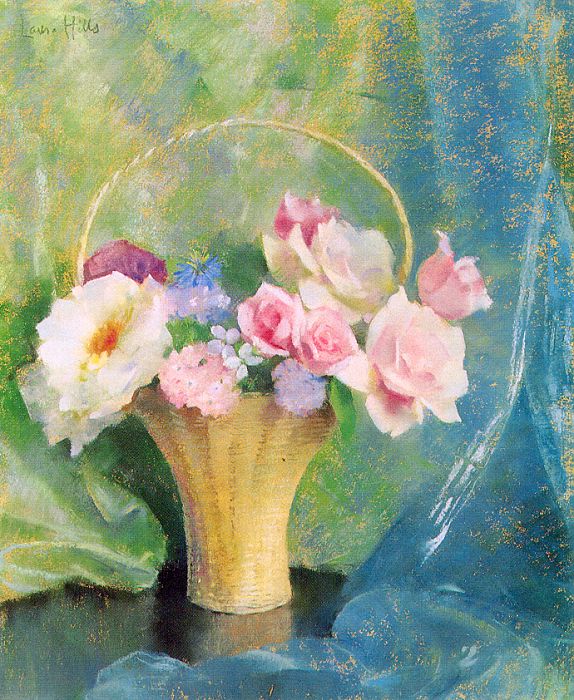 Breakfast Pastel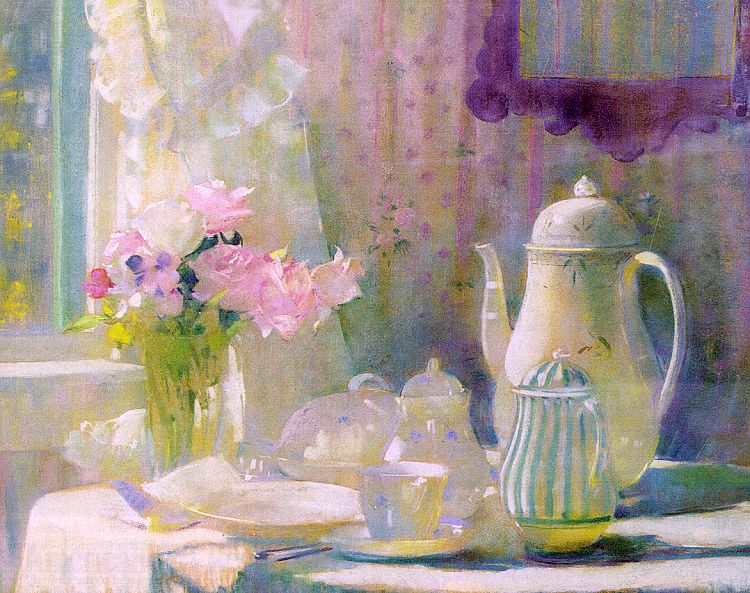 Flowers in a Yellow Jar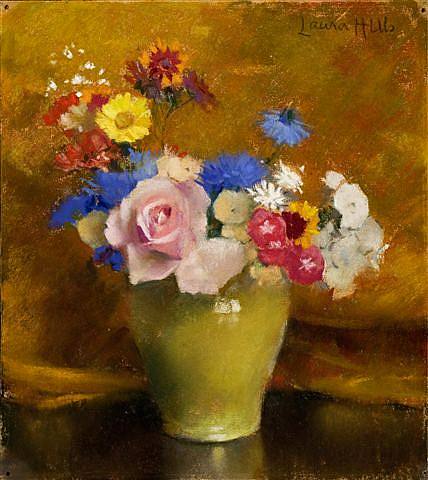 Harrison Roses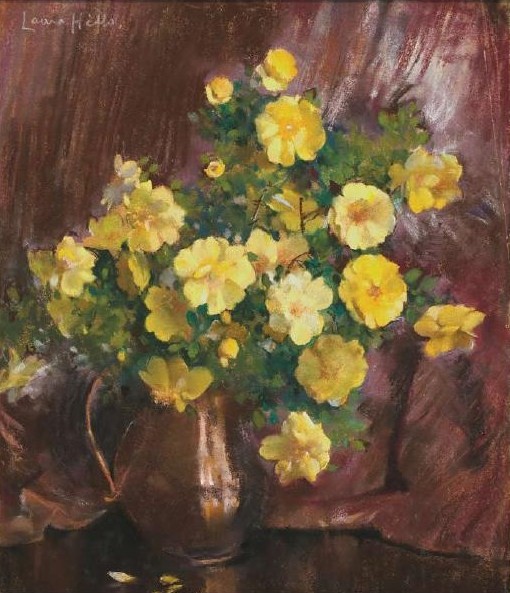 Hills Pansies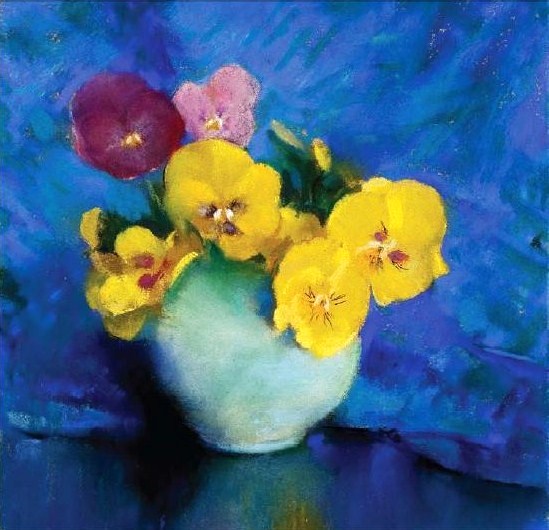 Larkspur and Lillies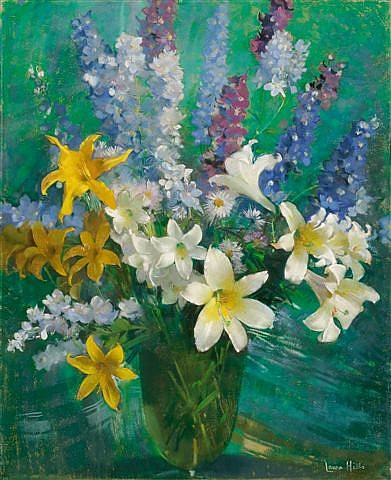 Larkspur and Lillies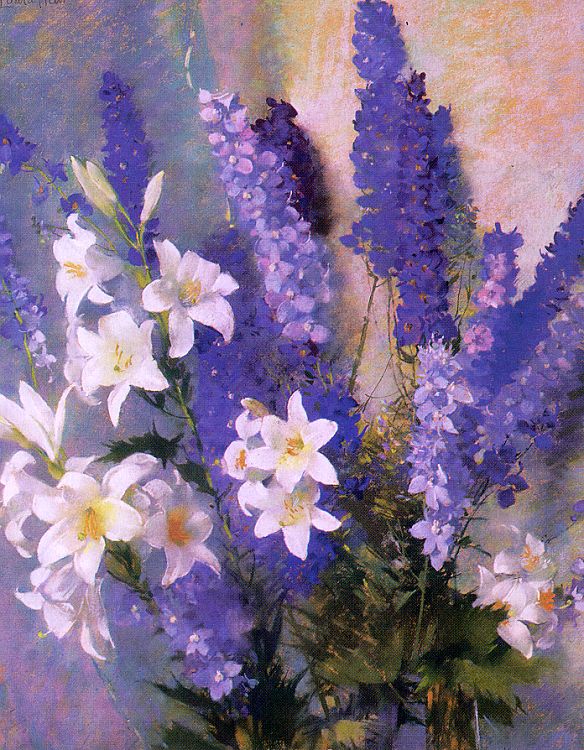 Larkspur and White Petunias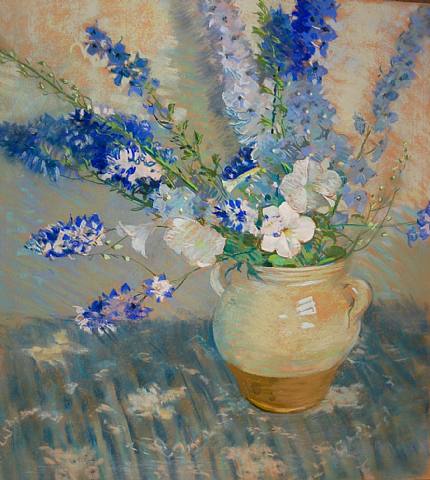 The Nymph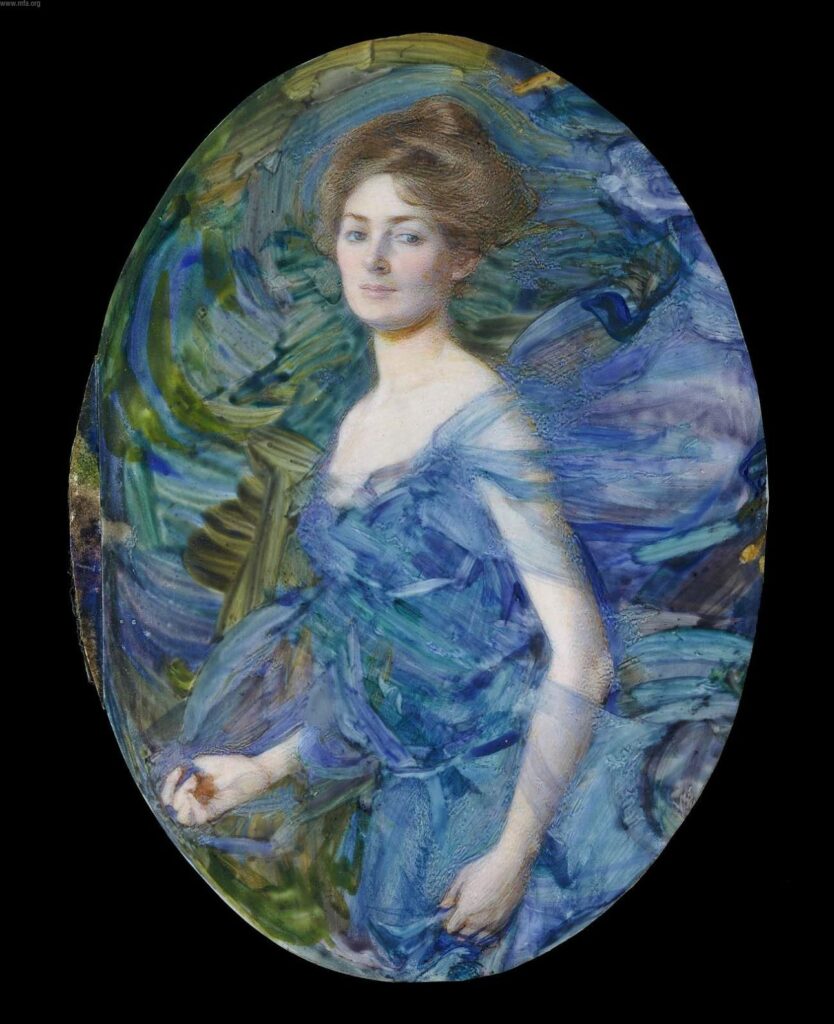 Mixed Flowers in Spanish Bowl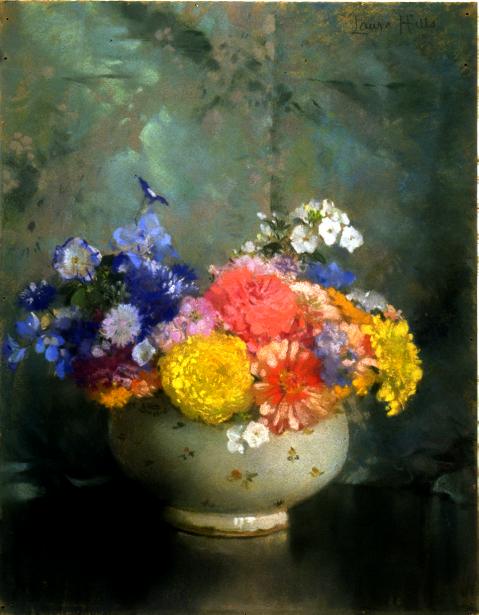 Pansies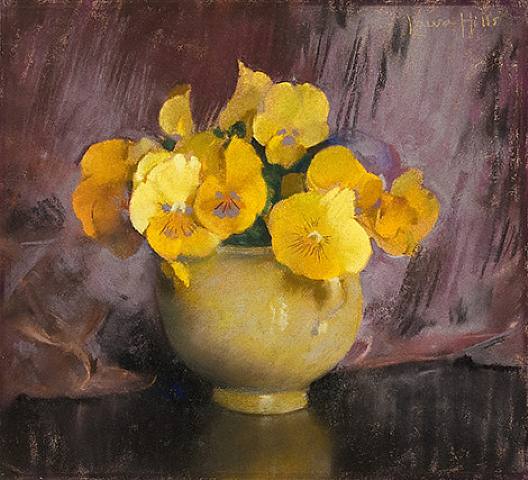 Persis Blair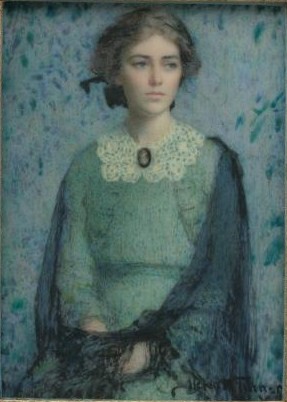 Pink Dahlias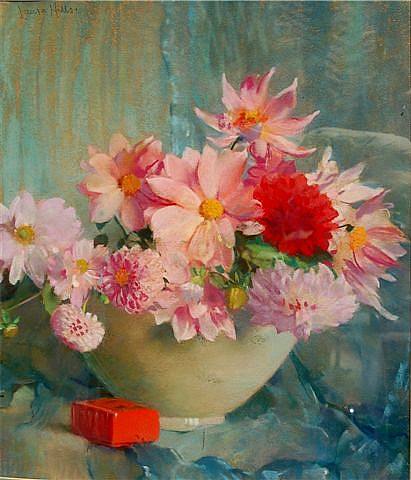 Pink Flowers in Vases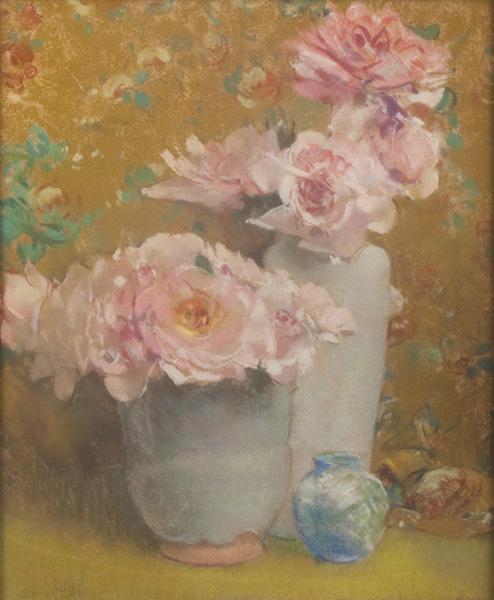 Roses and Glass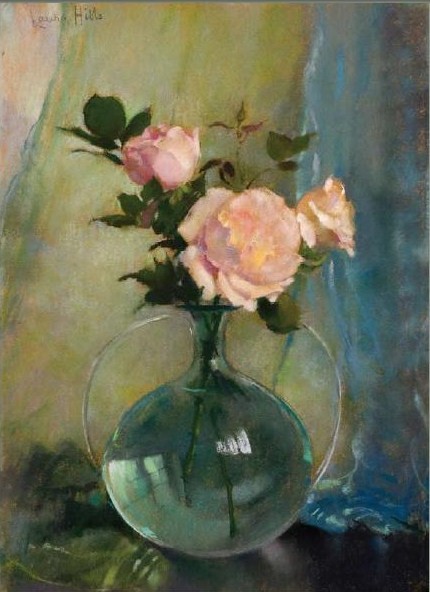 Still Life with Flowers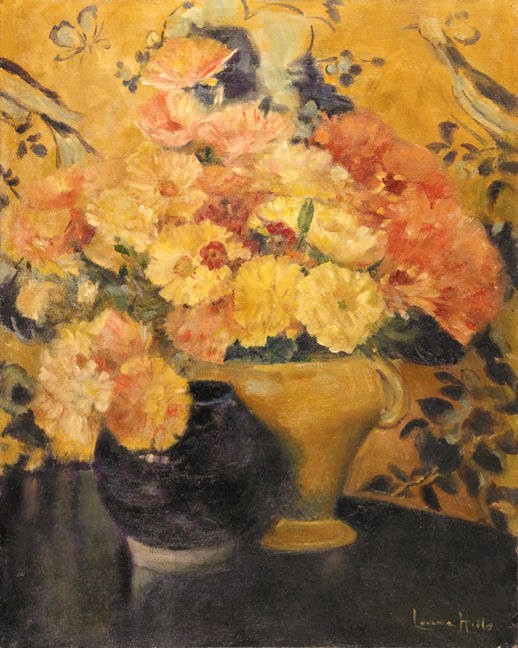 Still Life with Zinnias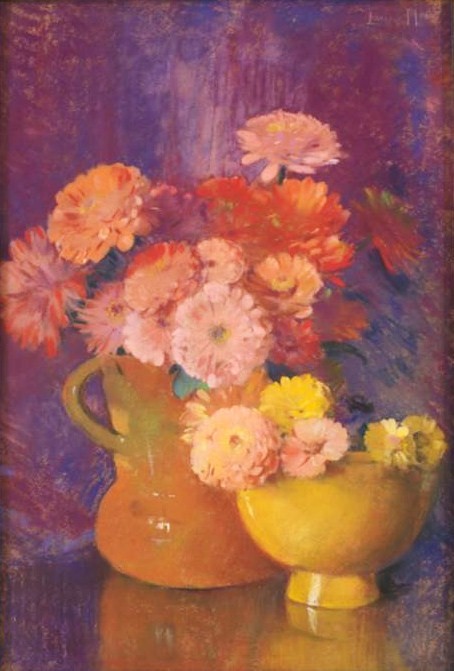 Summer Flowers
White Azalea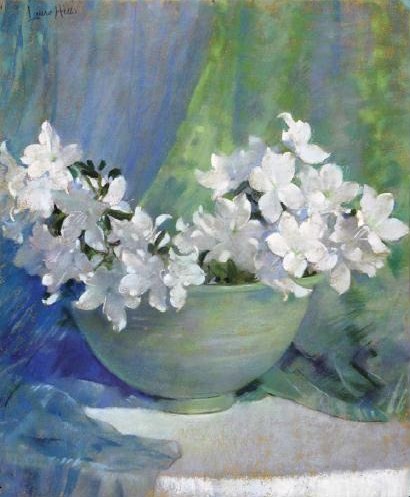 White Roses