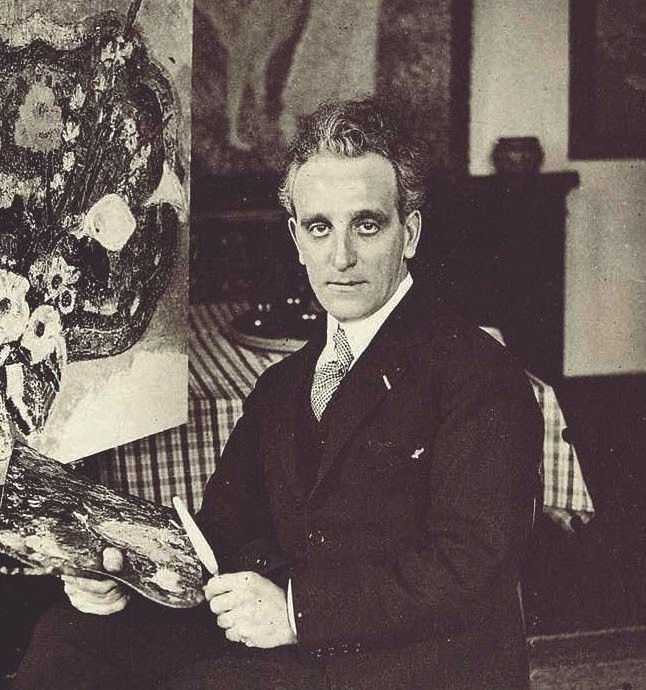 Leon de Smet was a Belgian painter born on 20 July 1881 in Ghent, Belgium. Leon had early exposure to art as his father owned a firm of decorators. This exposure had an equal effect on his brother, Gustave de Smet. Leon and his brother enrolled at the Academy of Fine Arts in Ghent in 1893, and they both went on to become accomplished painters. Asides the Academy, Leon also studied with Jules van Biesbroeck and Jean Devlin
In 1901, Leon held his first set of exhibitions in Antwerp and Ghent. A couple of years later, he exhibited at the Flemish capital city, Brussels, and started to rise to prominence. Leon's artworks were famous locally and internationally, and he participated in many international expositions.
Due to WWI, Leon relocated to London with his family in 1914 and settled in Tavistock square. In London, he made acquaintances with fellow painters such as Emile Claus, George Bernard Shaw, and Joseph Conrad. Leon was actively painting and exhibiting at the Royal Academy and the Leicester Galleries. In 1966, he was honored as Commander of the Order of Leopold II. Leon died in Deurle, Belgium, on 9 September 1966.
What was Leon de Smet Known For?
Leon de Smet was known for his colorful still-lifes and brilliant draftsmanship in his landscapes and portraits. Leon employed unconventional techniques in painting still-lifes. He painted with a montage of colors, using brush strokes and tones peculiar to Neo-Impressionist painters. His paintings of landscapes and portraits showed the use of vivid colors and light brushstrokes.
Who was Leon de Smet Influenced By?
Leon de Smet was influenced by Neo-Impressionist painters such as Georges-Pierre Seurat and van Rysselberghe. Leon used the techniques of these artists in creating his famous still-life paintings. The tonality and brush strokes employed in his landscape paintings show the influence of French Impressionists Henri Le Sidaner and Henri Martin.
What Art Movement is Leon de Smet Associated With?
Leon de Smet is associated with Impressionism and Pointillism art movements.
Leon de Smet Artwork
Leon de Smet's artworks hang in museums and private collections in Tokyo, Brussels, Ostend, Bruges, and Antwerp. Below are some of them:
Claire in a Summer Dress in Front of the Mirror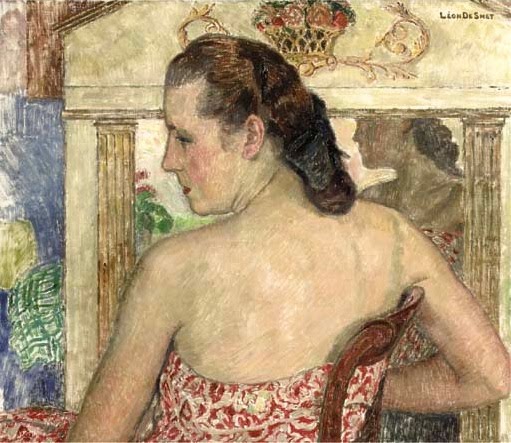 De Brief (The Letter)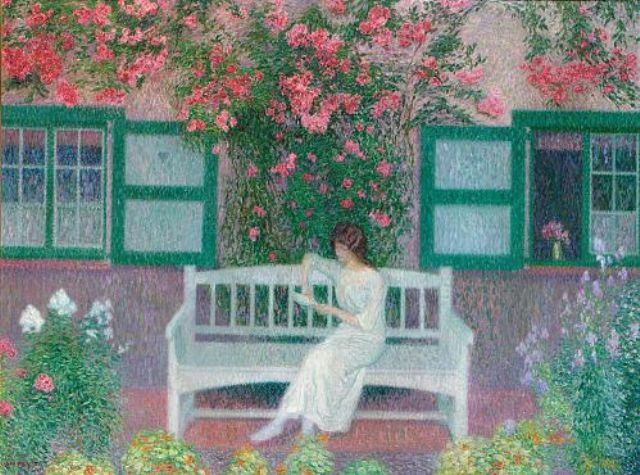 From Opschick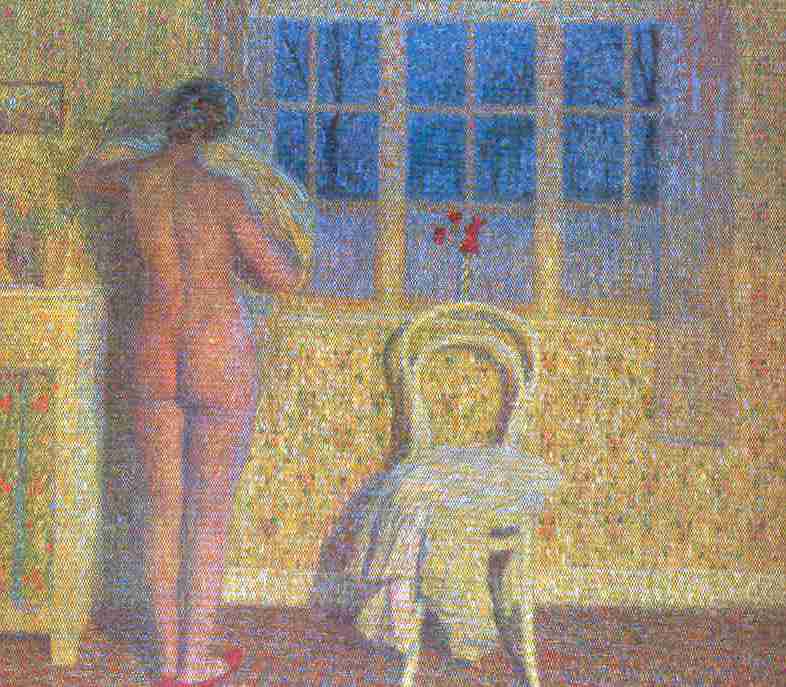 Girl Wearing a Hat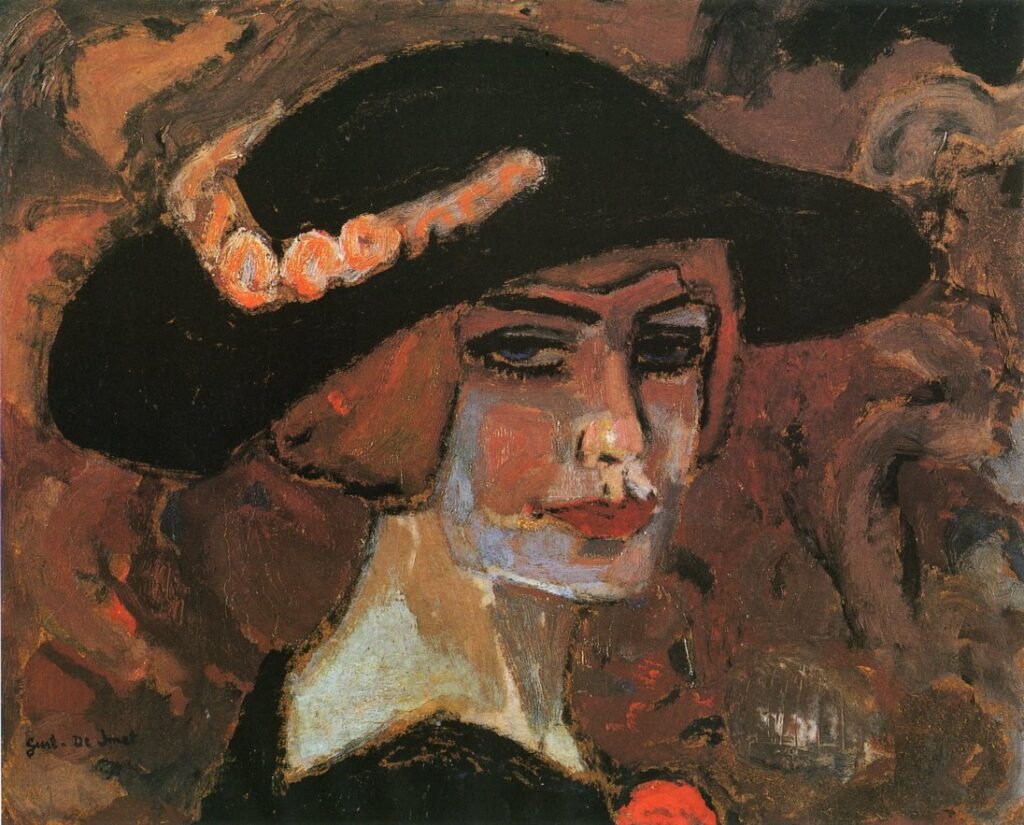 Interior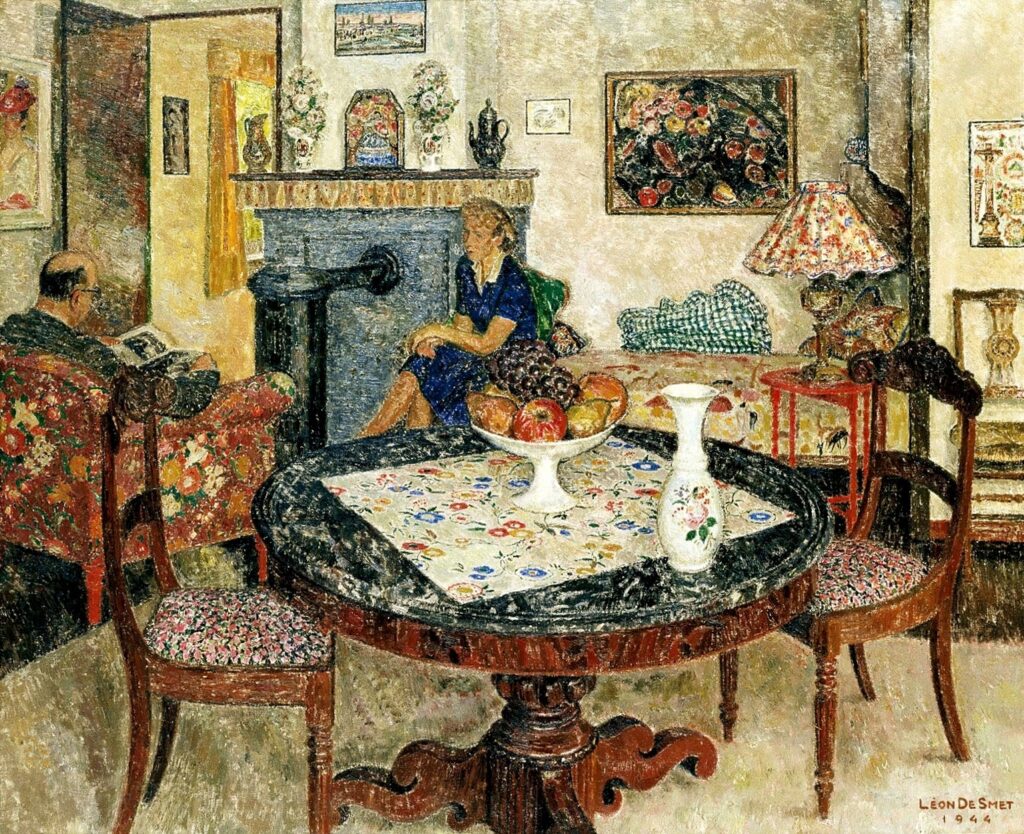 Lady With Fan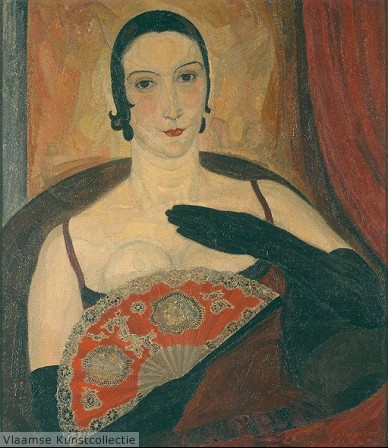 Little Girl At The Table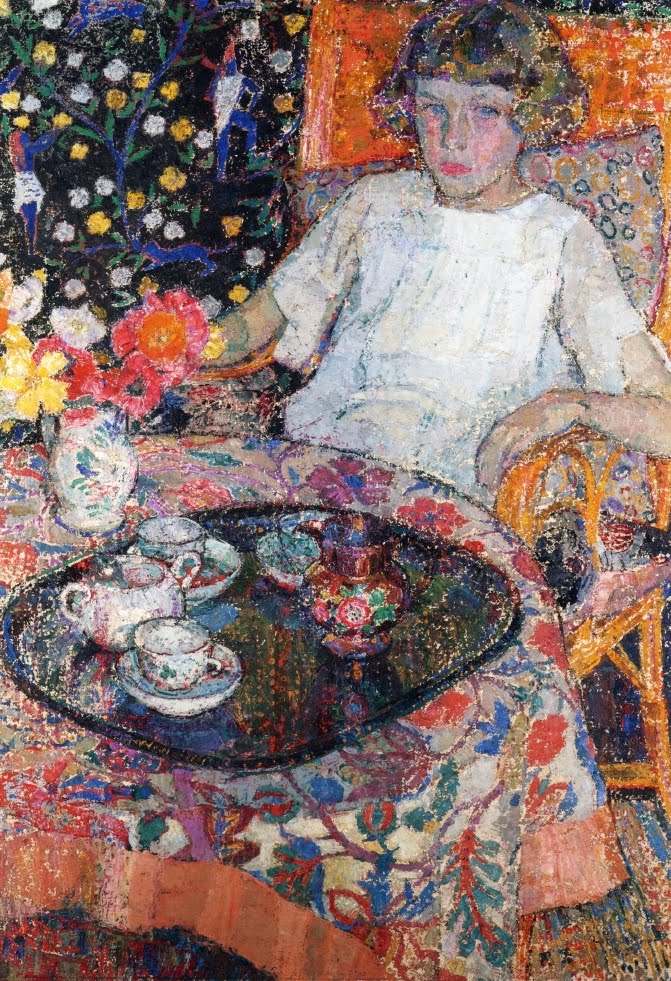 Louise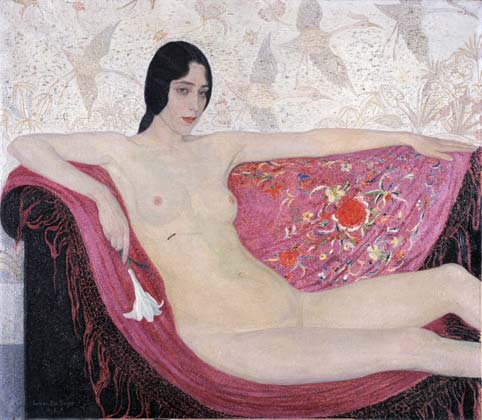 Madame Maria De Smet and her Son Marcel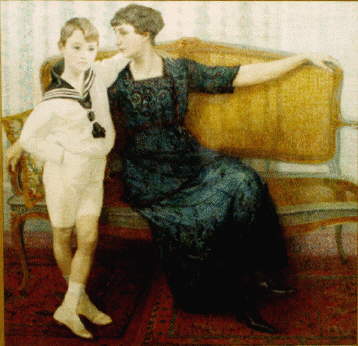 Portrait of a Woman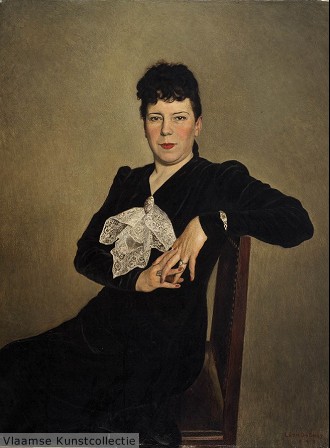 Portrait of Paule Vezelay
Portrait of the Artist's Wife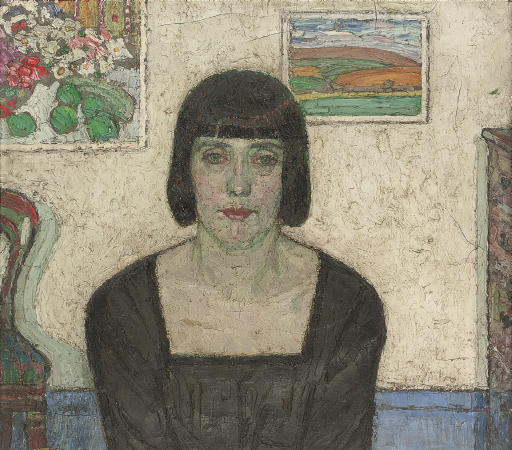 Princess Astrid of Sweden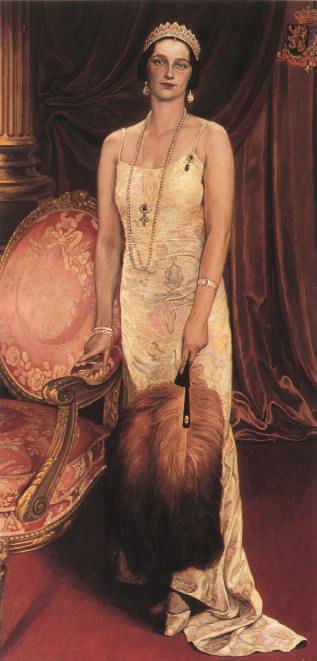 Read or the Two Girls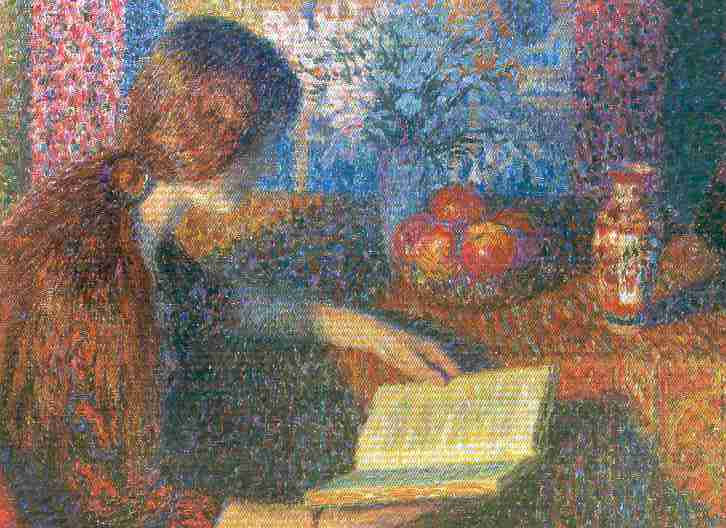 Rose Harmony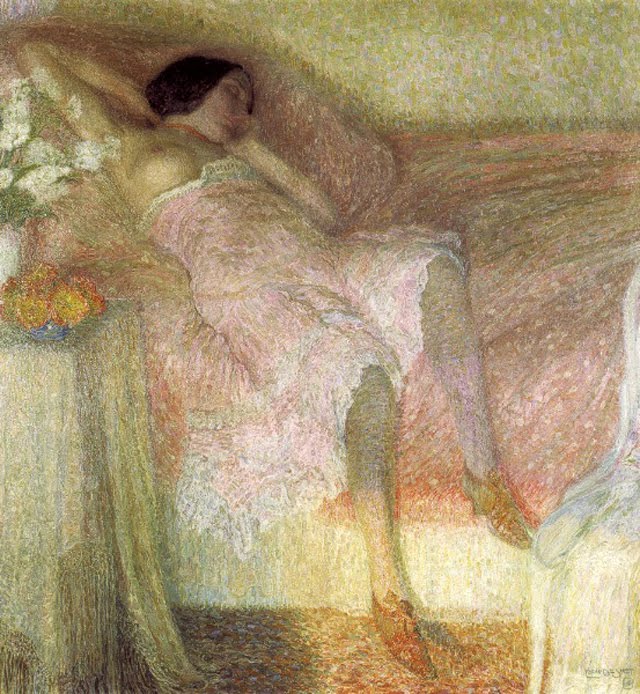 The Bathing Ladies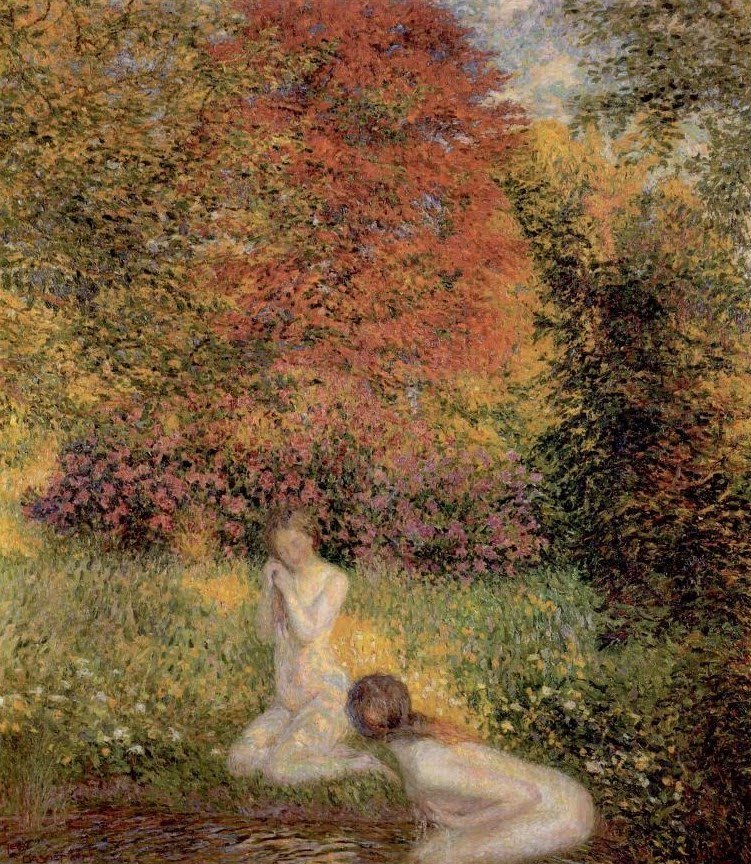 The Red Table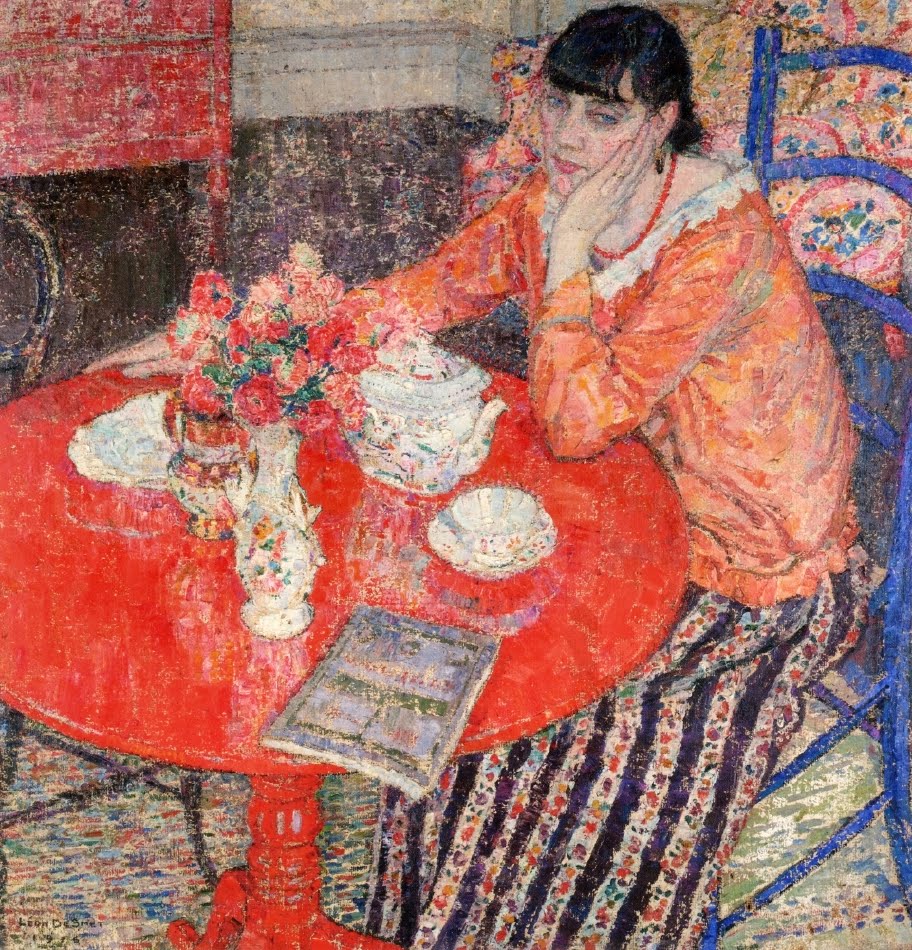 Two Children in an Interior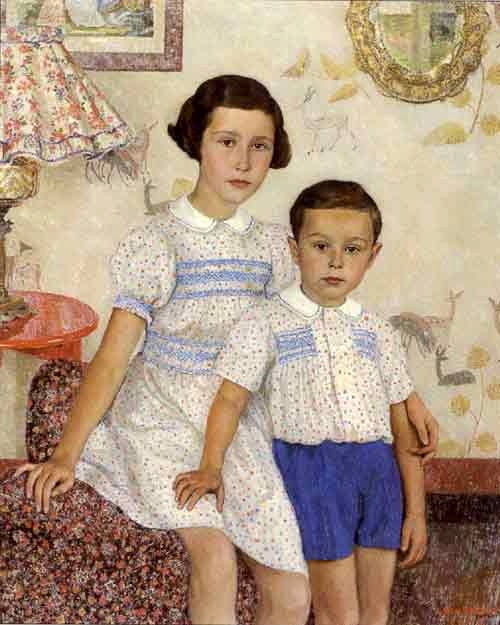 Unknown Title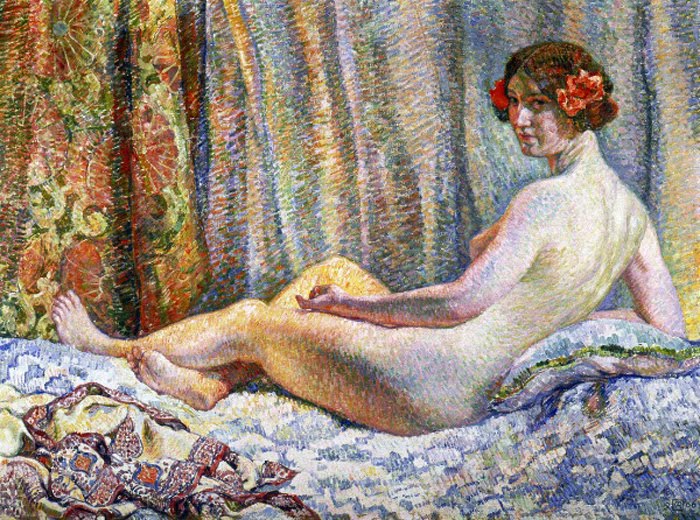 White Harmony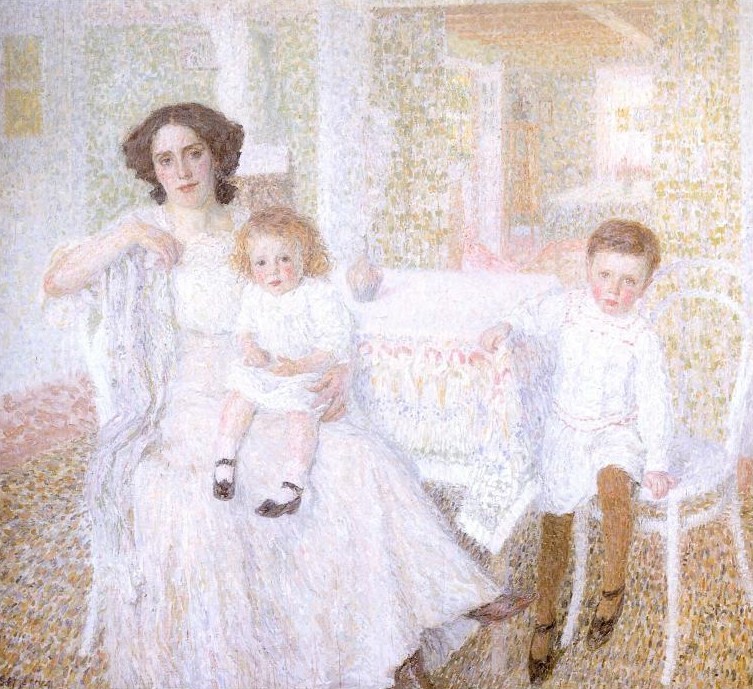 Woman at the Mirror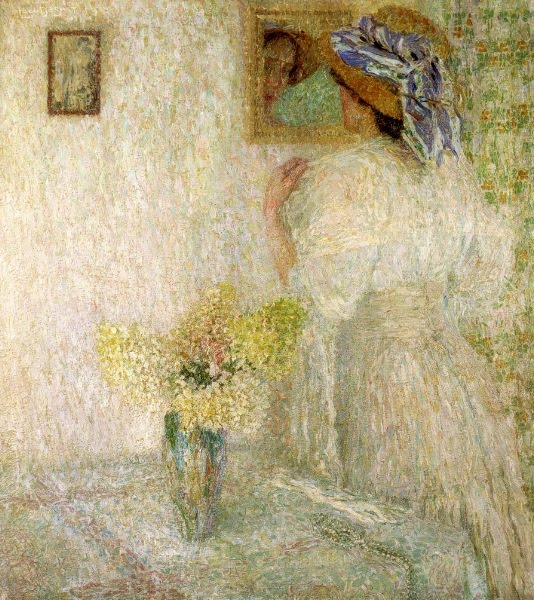 Woman at the Window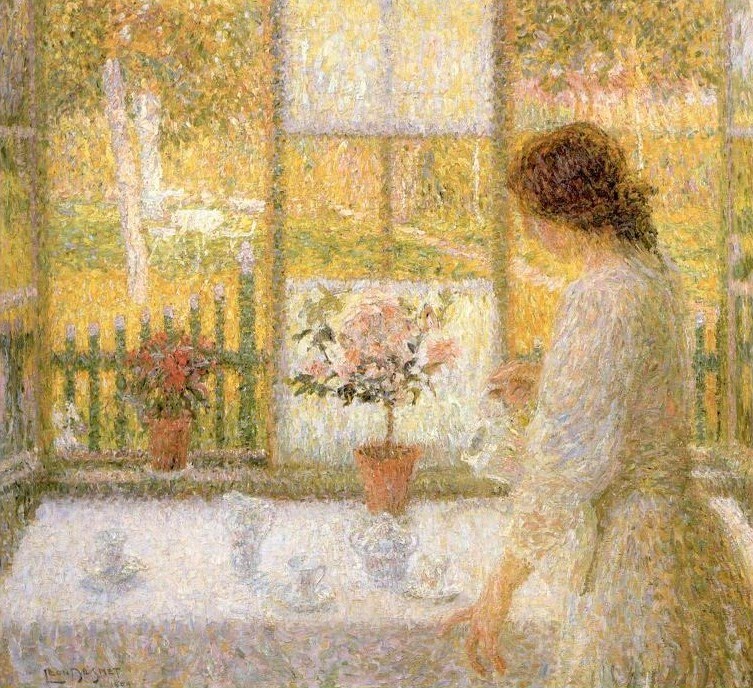 Woman on the Terrace (Mrs De Smet)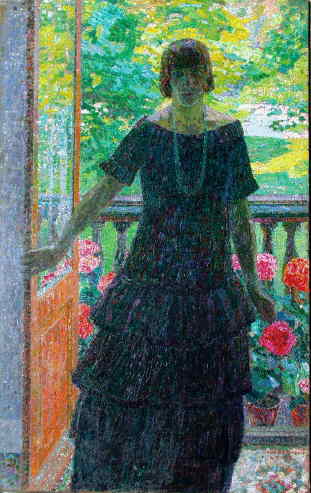 Woman Seated in an Interior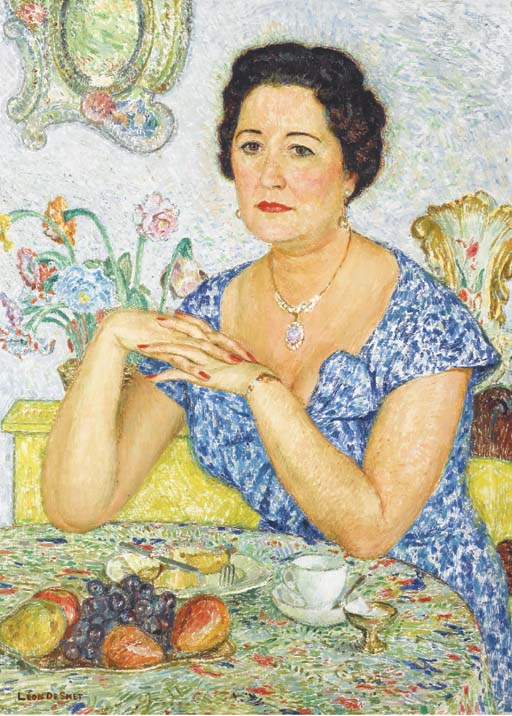 Woman with Scarf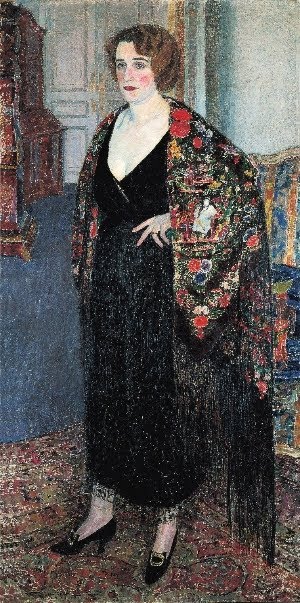 Young woman in an Interior