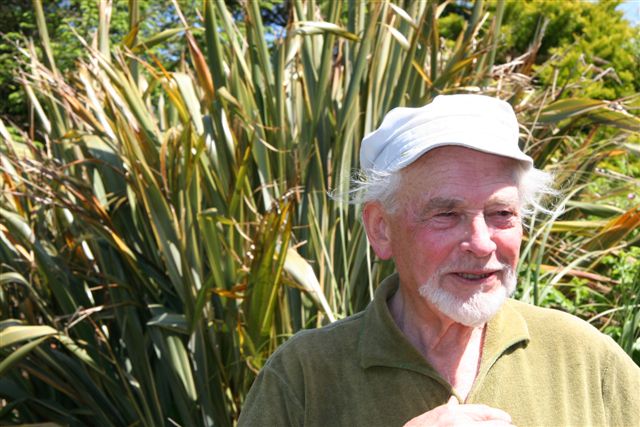 Kenneth Webb is a British landscape painter born on 21 January 1927 in London, United Kingdom. Kenneth has had a passion for art from childhood and took classes at the School of Art in Lydney. At this time, Kenneth had already started painting landscapes. Kenneth received a scholarship to study at the Slade School of Fine Art in 1945; unfortunately, he was drafted for national service in the same year, which paused his artistic pursuit.
After his valiant service in the Fleet Air Arm of the Royal Navy ended in 1948, Kenneth enrolled at the College of Art in Gloucester, forfeiting his scholarship (Slade School of Fine Arts) due to the sentimental value the environment he grew up had on him. Instead, he earned a National Diploma of Design after studying painting, pottery, and graphics. After graduation, Kenneth completed his Teaching Diploma in 1953 at the University of Wales.
Kenneth Webb was appointed Head of Painting at the Ulster College of Art in Ireland in 1953, and his travels around the Irish countryside influenced his paintings. Following his first exhibition in London in 1951, Kenneth has participated in numerous exhibitions in London and Ireland as a member of prestigious societies. Kenneth founded the Irish School of Landscape Painting in 1957 and currently lives in Ireland.
What was Kenneth Webb Known For?
Kenneth Webb was known for his bright watercolor paintings of natural landscapes. Kenneth's childhood and travels fostered his love for nature – the primary subject of his paintings. The bright colors of Kenneth's palettes are thickly laid on the surface of the canvas drawing the viewer into a deeper form of imagination.
Who was Kenneth Webb Influenced By?
Kenneth Webb was influenced by Paul Nash, a landscape painter in Oxfordshire, where he lived. Kenneth was also influenced by his childhood environment, especially the Forest of Dean, which he described as the forest that gave him his happiest hours.
What Art Movement is Kenneth Webb Associated With?
Kenneth Webb is associated with the Impressionism art movement.
Kenneth Webb Artwork
Below are some of Kenneth Webb's artwork:
After The Storm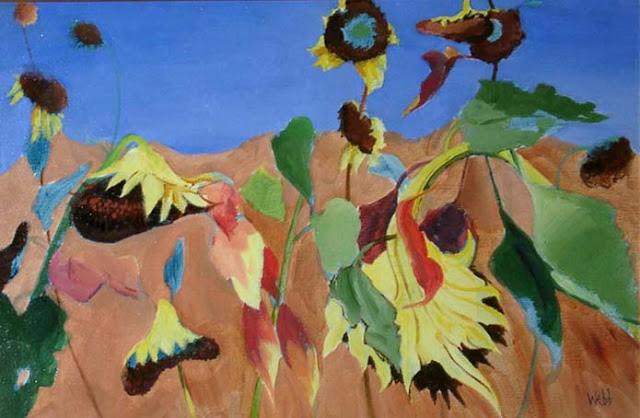 Ballinaboy Garden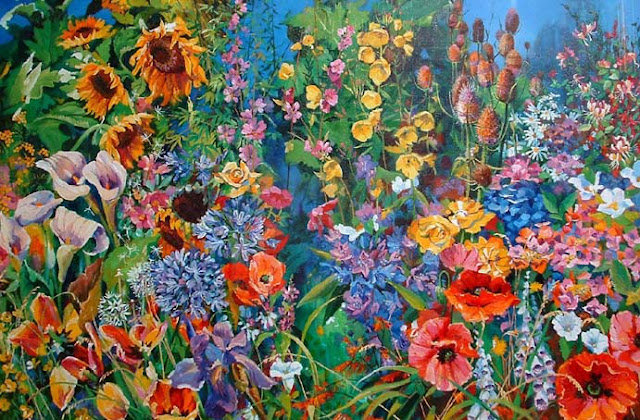 Ballinaboy Symphony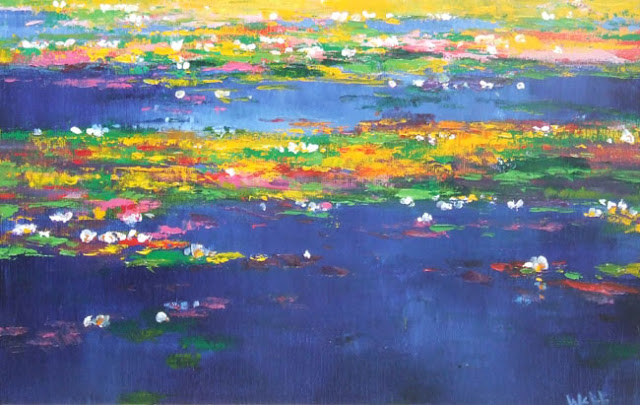 Blue Iris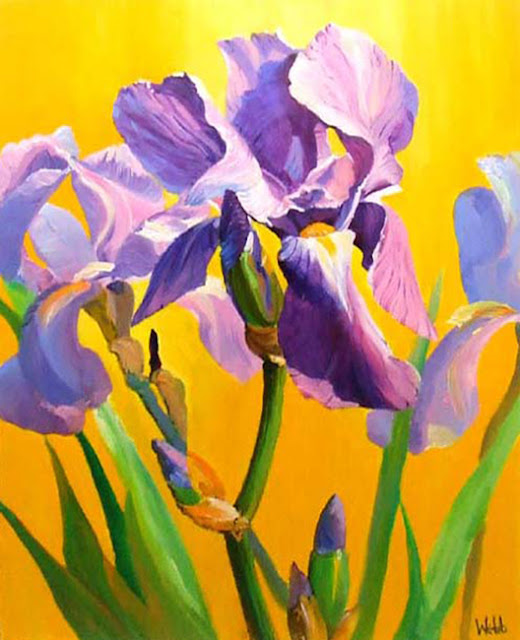 Enchanted Garden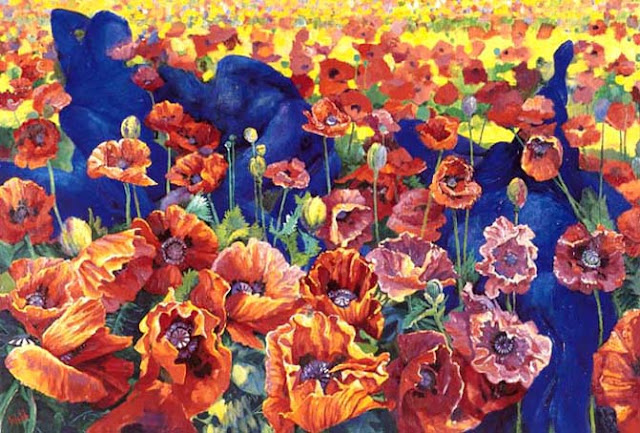 Last of the Summer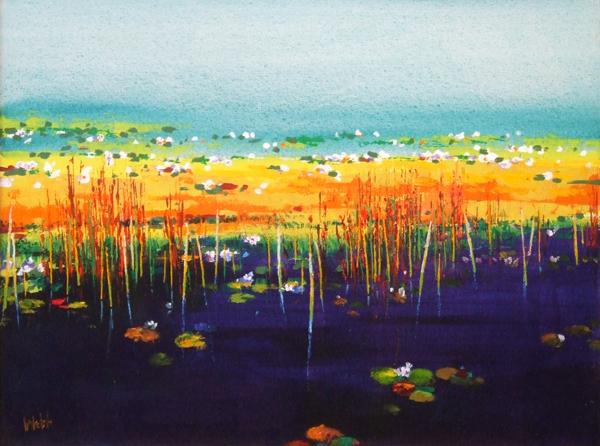 Lillies By A Lake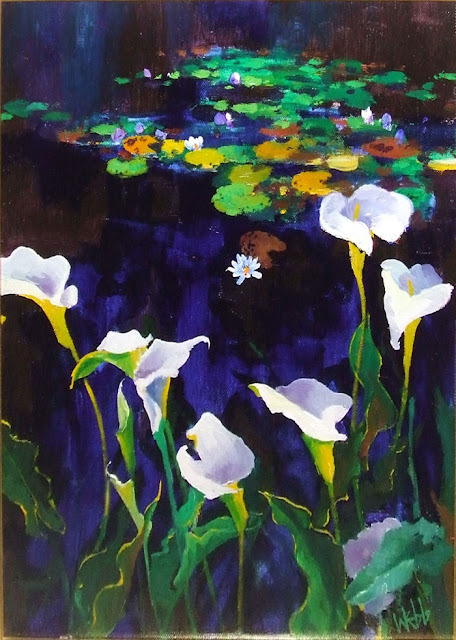 Midnight's Children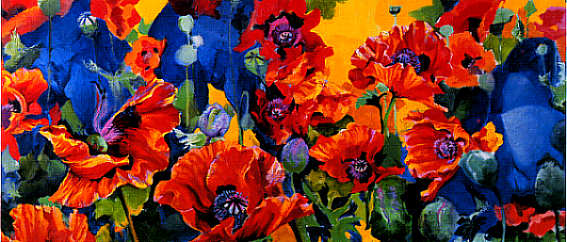 Mixed Bunch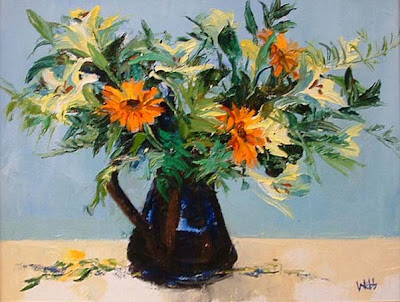 September Sunflowers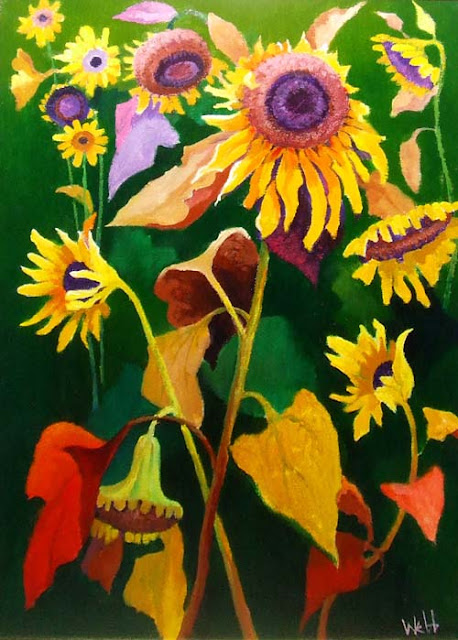 Sunflowers
The Last Bud