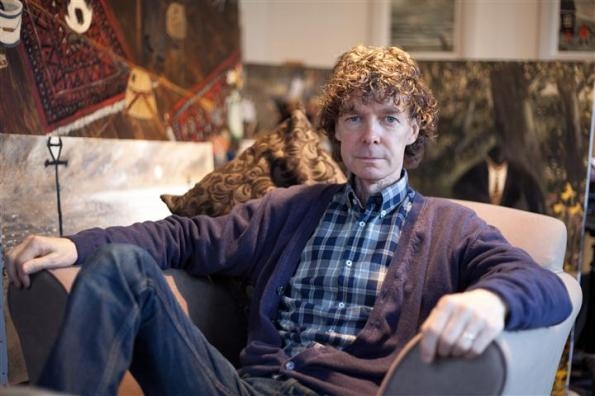 Gary Bunt is a self-taught British painter. Gary was a farm laborer earlier in his career, and this reflects in his paintings of farmers' scenes and landscapes in the countryside. Gary accompanied individual paintings with poetic compositions, employing his ability as a poet. Gary was born in 1957 in East Peckham, the United Kingdom. Gary currently lives in Tonbridge, United Kingdom, with his wife and two children.
Gary also read books about painting while learning the works of other painters such as William Scott and Christopher Wood. Gary started painting professionally in his 40s when he discovered he had cancer. Gary began to paint with freedom, showcasing the life of a farmer and his dog in the English countryside. Gary has stated that the farmer is a representation of him in old age he never thought he would reach.
When did Gary Bunt begin painting?
Gary Bunt worked as a laborer and a builder before taking up a passion for painting in his mid-20s. He painted watercolors of local scenes to sell for beer money. Gary would then sell a pair of nudes he had painted, displayed in the window of a local gallery.
What Does Gary Bunt Paint About?
Gary Bunt paints about life in the English countryside. Two prominent characters in his paintings are an old man and his faithful dog. The old man in the painting is a representation of Gary himself and he is shown in different locations across the countryside, through different seasons, relaxing or engaging in activities and surrounded by nature. Gary Bunt also accompanies some of his paintings with beautifully written poems and short verses.
Who Inspired Gary Bunt?
Gary has mentioned that he drew inspiration from the works of British artists such as Christopher Wood; who was a renowned painter, Stanley Spencer; who was popularly known for his paintings that depicted biblical scenes, and the Nicholsons; who was a still-life and portrait artist. Gary's style is, to some part, a fusion of components from their works, yet it is unique in its own way.
What Art Movement is Gary Bunt associated with?
Gary's contemporary artworks can be classified as Realism or Naturalism, styles that are distinguished by a detailed painting of everyday life in a naturalistic manner or in an almost photographic way.
Gary Bunt's Artwork
Below are some of the works of Gary Bunt displayed in galleries all over the world