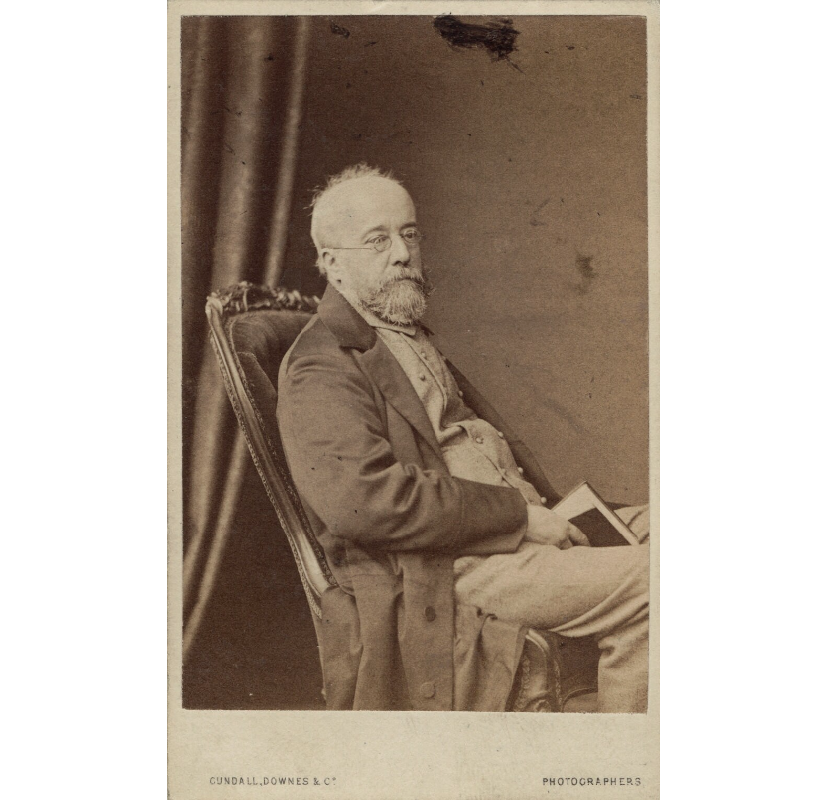 Samuel Palmer was a British artist born in Newington, London, on 27 January 1805. Palmer was a printmaker, painter, and etcher who was also renowned for his writing prowess. Palmer's father was a bookseller and church minister, while his mother was a nurse. Palmer's started painting at a very young age, painting neighborhood churches. He had his first exhibition at the age of fourteen at the Royal Academy.
Samuel Palmer did not have much formal training, spending only a brief time at the Merchant Taylors' School. However, at 17, Palmer met a wealthy landscape painter, John Linnell, who introduced him to William Blake in 1824. Blake would end up being an instrumental figure in Palmer's career. Samuel Palmer loved Blake's works and adopted his style, even creating a group of artists, including John Linnell, who painted in a similar style. They called themselves The Ancients.
Palmer left Shoreham to return to London in 1835, leaving behind the style of painting he had gained recognition for. Instead, he started painting watercolors and making etchings and soon, he became popular in England. Palmer married the daughter of his former mentor, Hannah Linnell, in 1837 and spent two years on honeymoon in Italy, where he aimed to improve his new drawing and painting style with the Italian masters. Palmer spent his last years making etching and watercolor paintings and died in 1881.
What was Samuel Palmer Known For?
Samuel Palmer was known for his oil landscape paintings of Shoreham, influenced by his stay in the area. Palmer was also known for his distinct style of painting which showcases nature in a mystical but precise and charged with religious intensity. Later in his career, Palmer became known for his illustrative watercolor paintings and full-set etchings. Samuel Palmer was also one of the key figures of the art movement he was associated with.
Who was Samuel Palmer Influenced By?
Samuel Palmer was influenced by William Blake's painting style, which involved oil landscape paintings in a similar style. Palmer was also influenced by another British Romanticism painter named William Turner.
What Art Movement is Samuel Palmer Associated With?
Samuel Palmer is associated with the Romanticism art movement.
Samuel Palmer Artwork
Most of Palmer's works were destroyed by his son after his death which caused the public to forget about him and his works, and it wasn't until 1926 that some of his works were rediscovered. Here are some of the works of Samuel Palmer.
A Dream in the Apennine

A Poet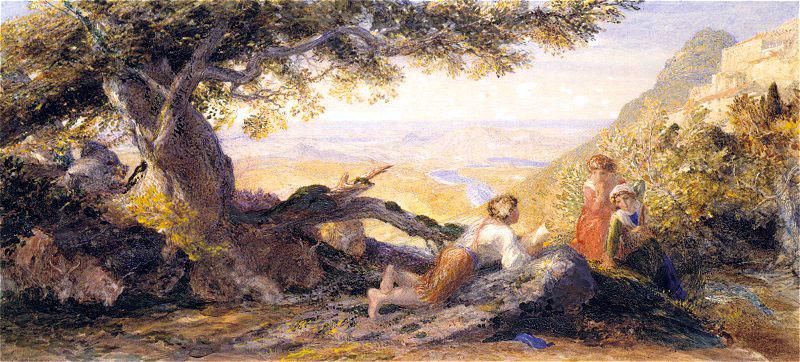 Beddgelerrt Bridge, North Wales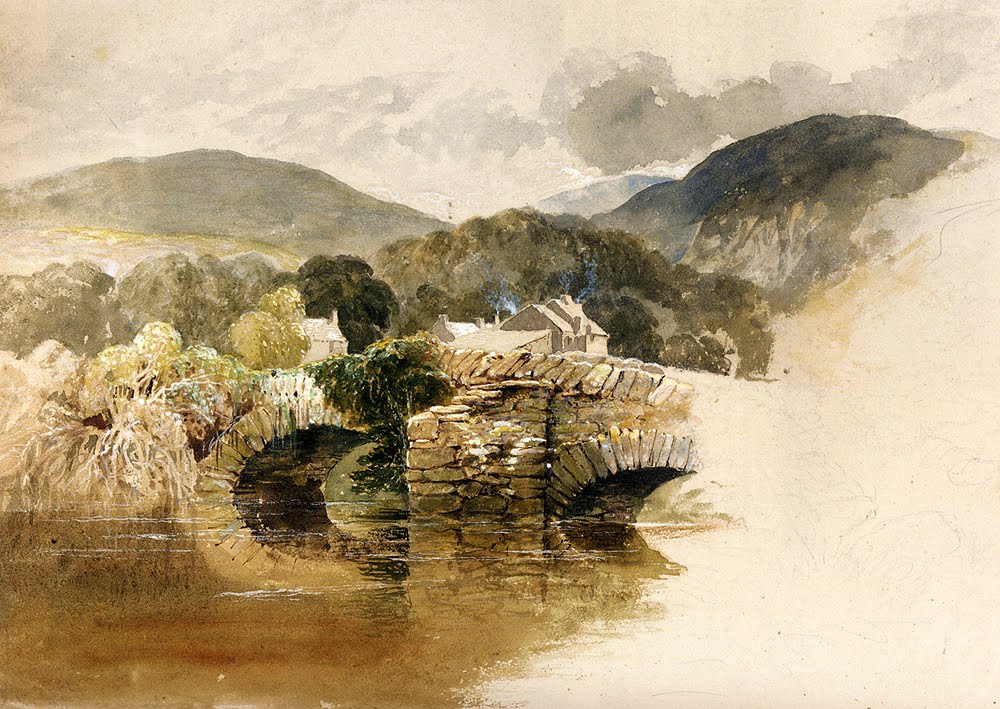 Castle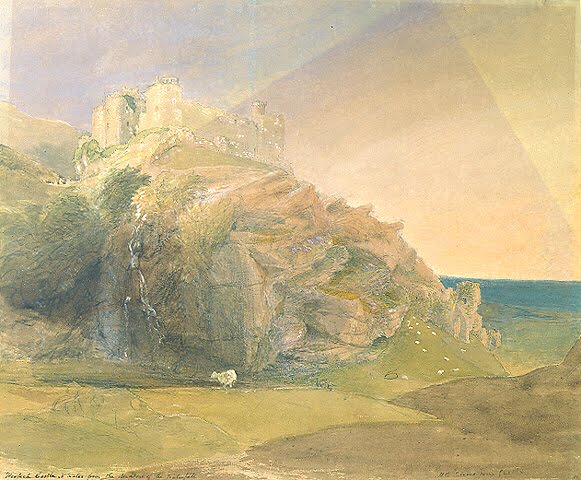 Church Among Trees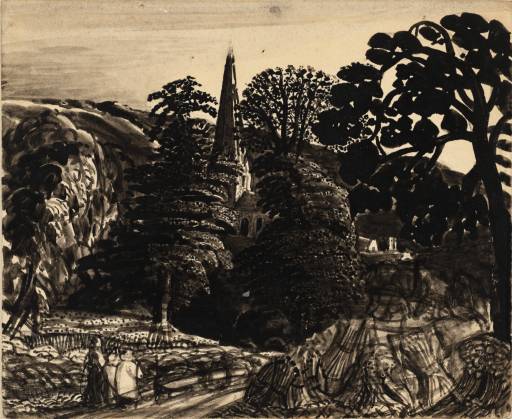 Cornfield By Moonlight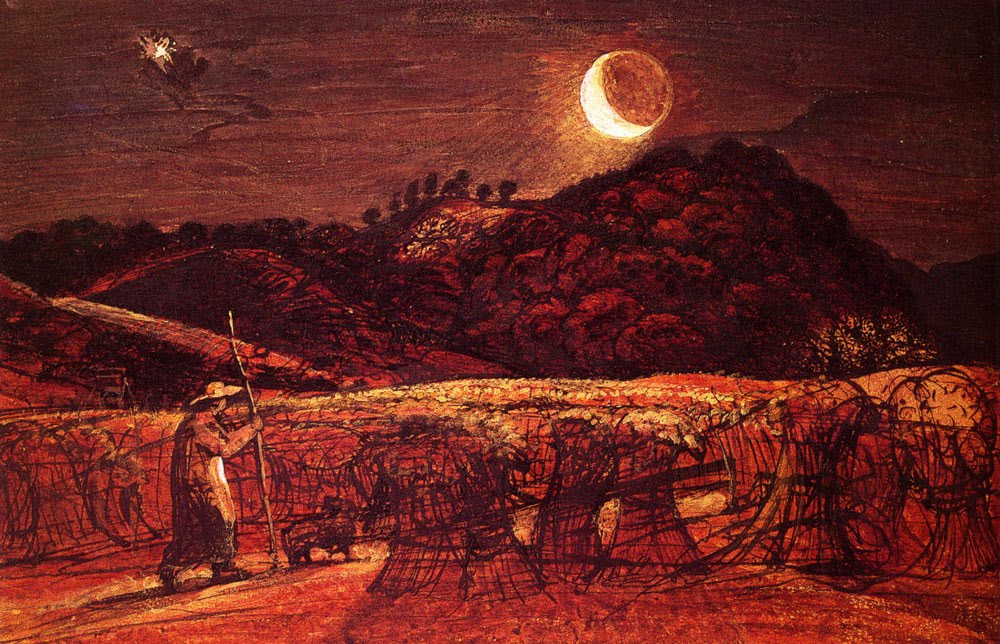 Cypress Grove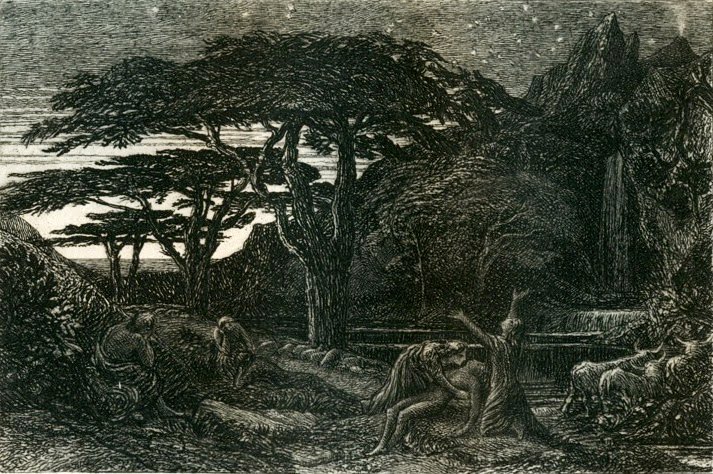 Early Morning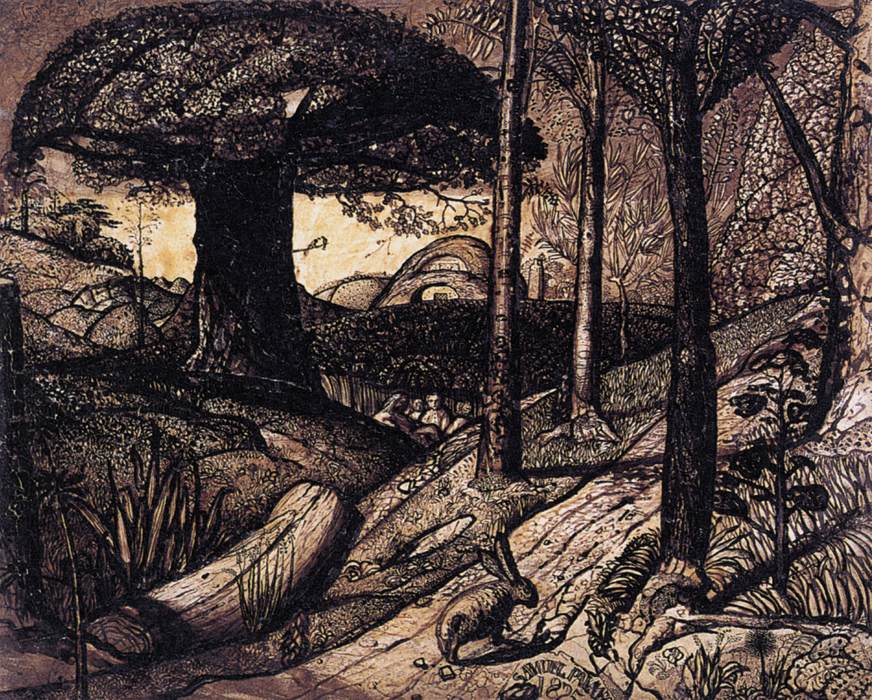 Evening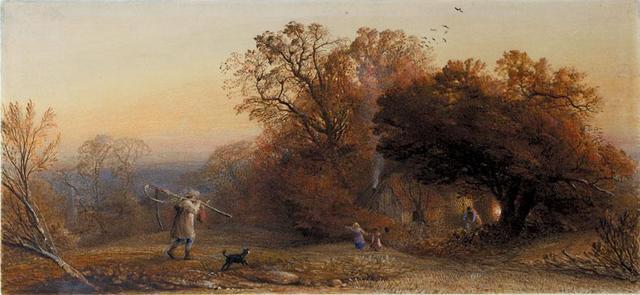 Harvest in the Vineyard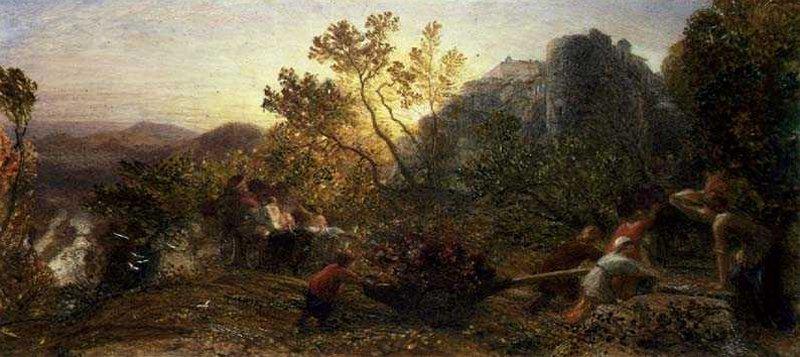 Harvesting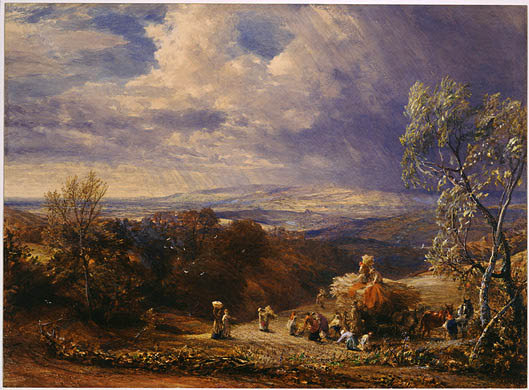 Hilly Landscape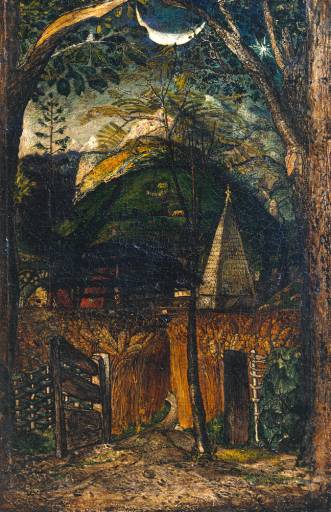 Homeward Star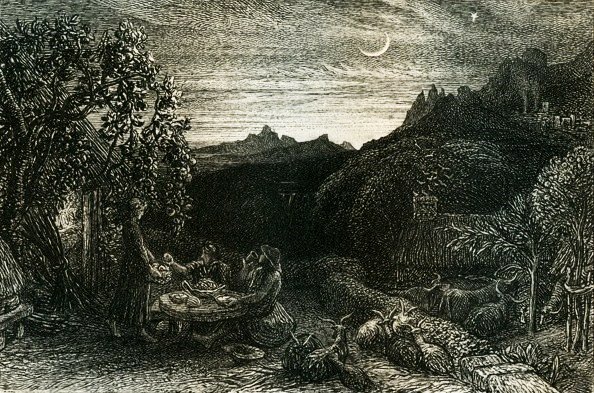 In a Shoreham Garden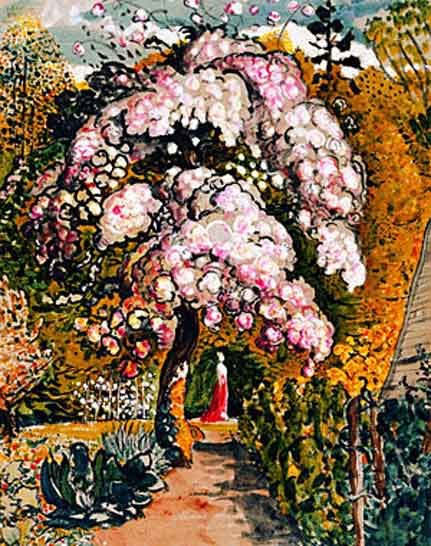 In Cusop Brook Near Hay-On-Wye, Wales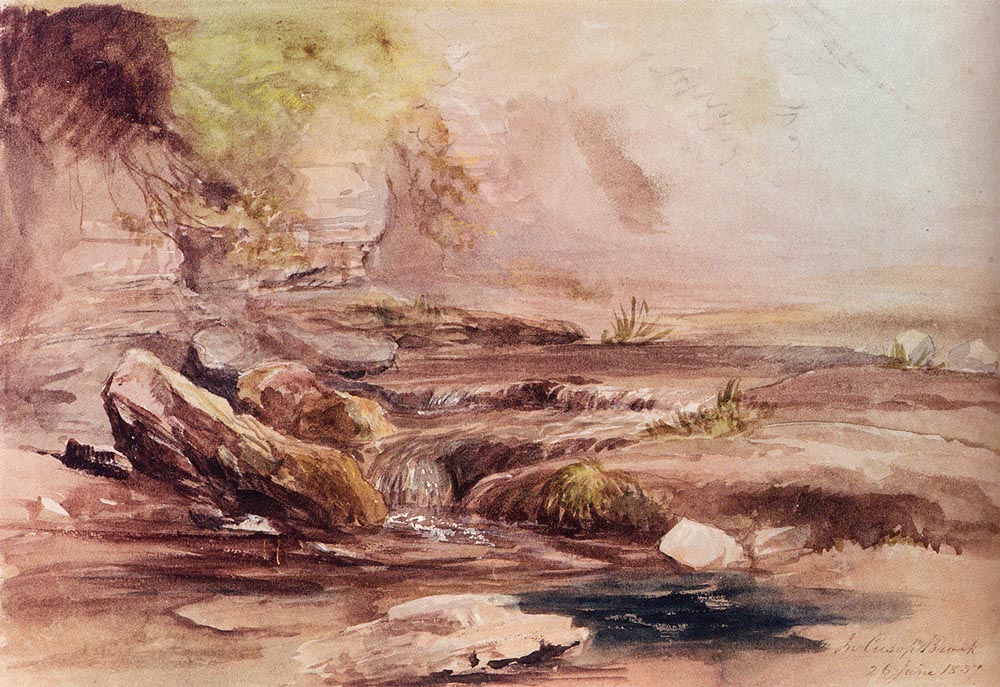 Twilight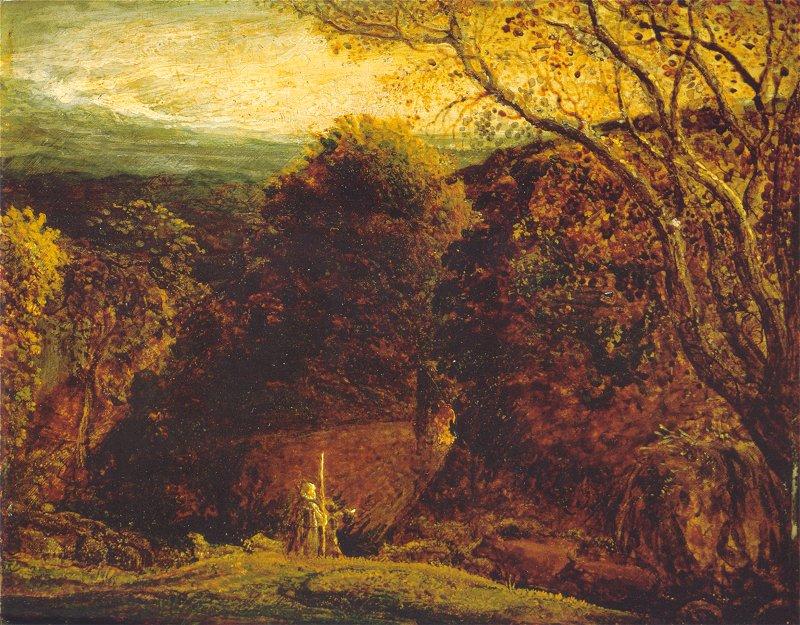 Moeris and Galatea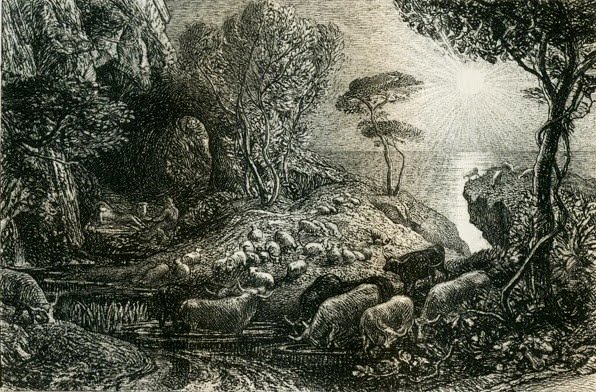 Moonlight, a Landscape with Sheep
Oak Tree and Beech, Lullingstone Park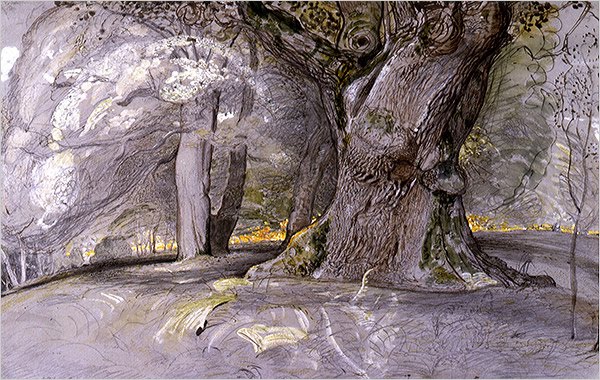 Oak Trees Lullingstone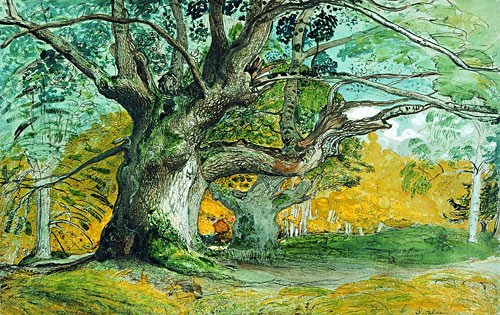 Ploughing at Sunset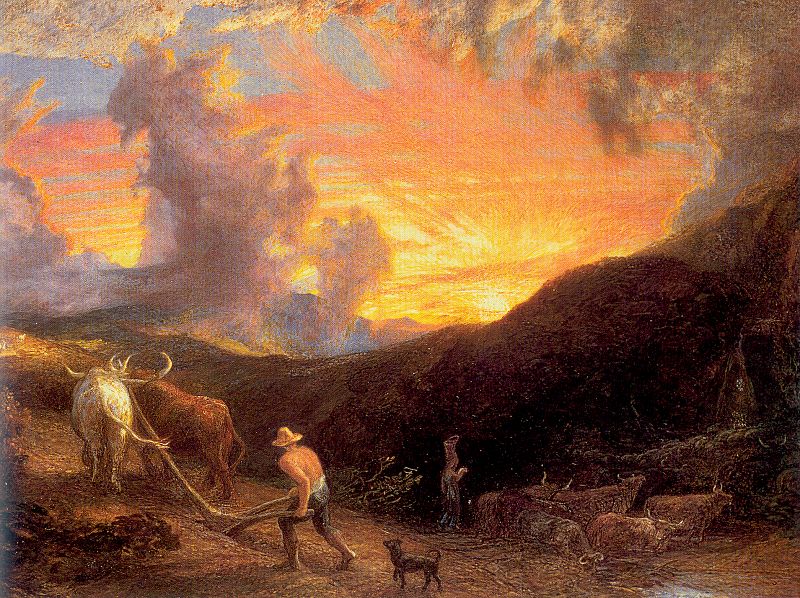 Ploughman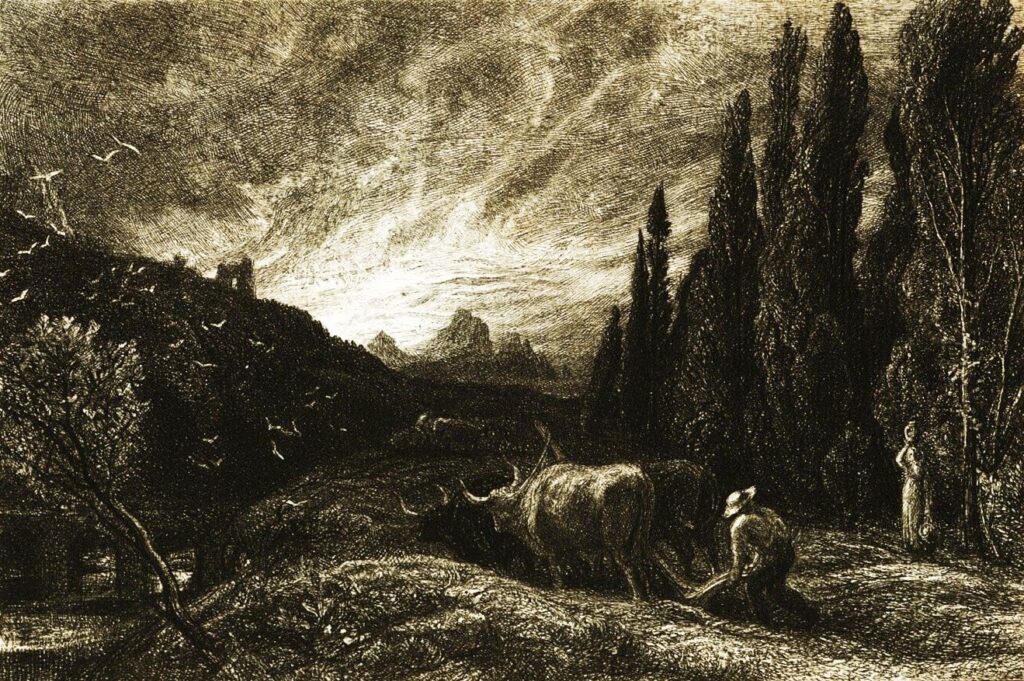 Return from evening Service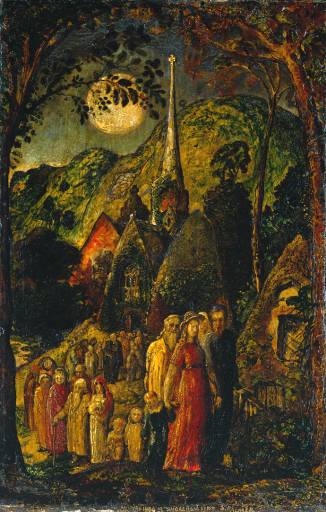 Self Portrait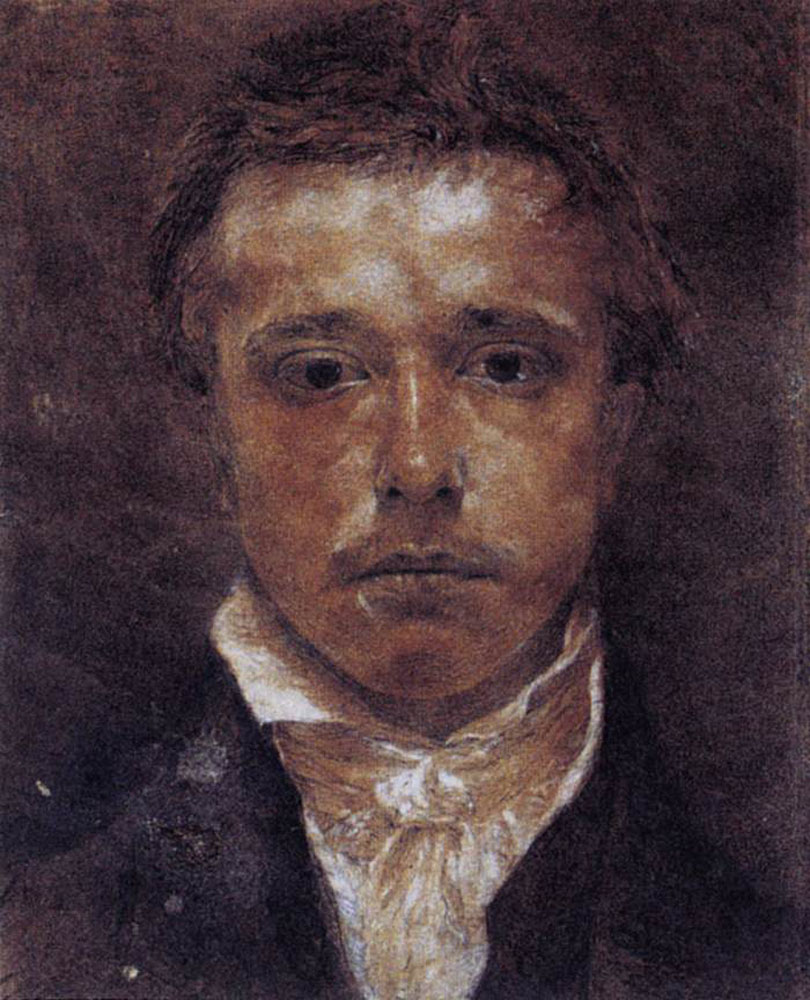 Sepulchre
The Golden Valley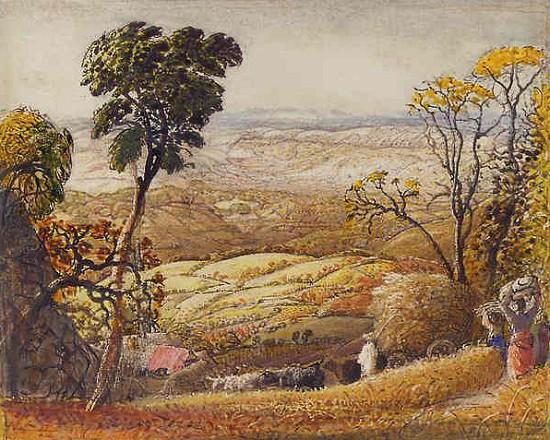 The Harvest Moon Drawing for A Pastoral Scene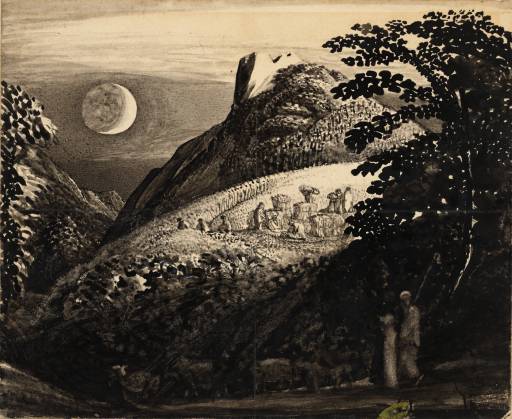 The Harvest Moon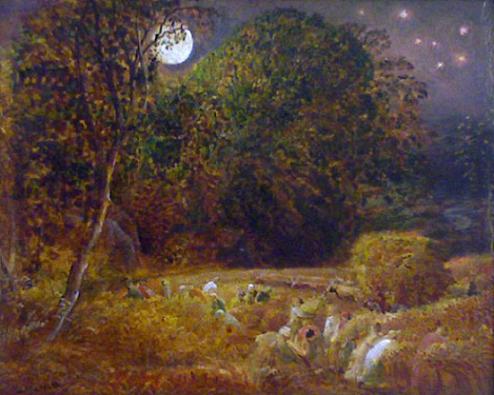 The Lonely Tower
The Patriarch of the Orchard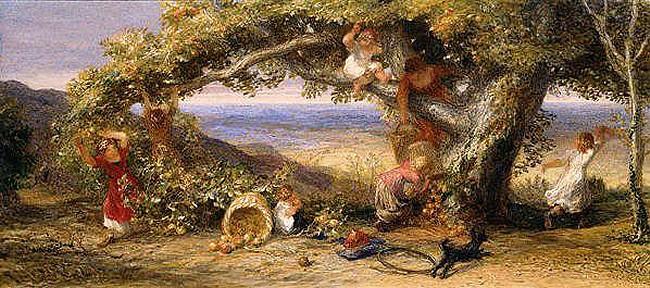 The Porta Di Posillipo And The Bay Of baiae, Italy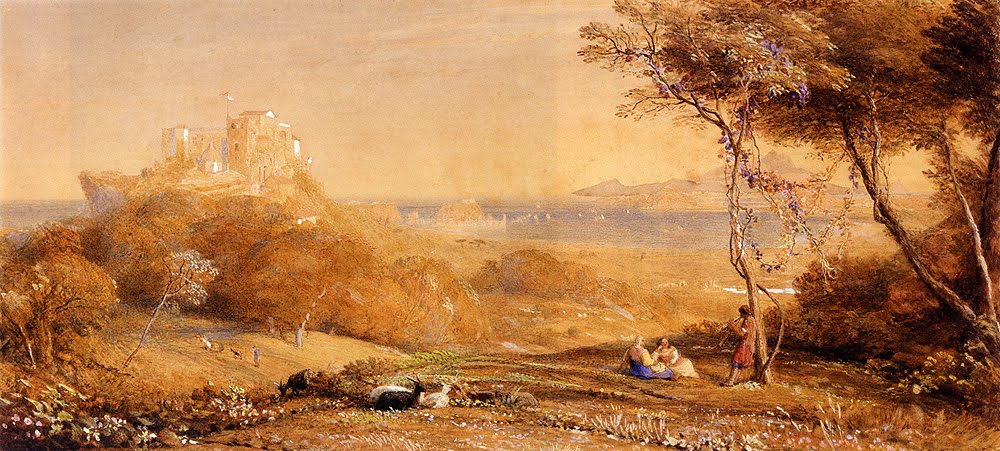 The Prospect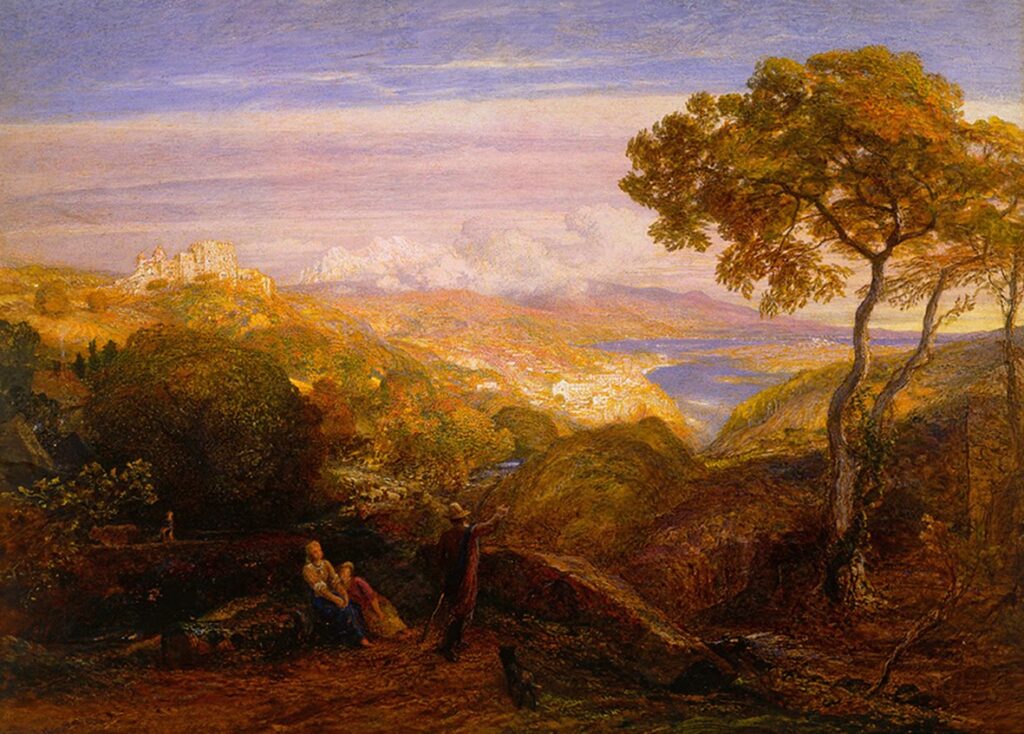 The Rest on the Flight into Egypt