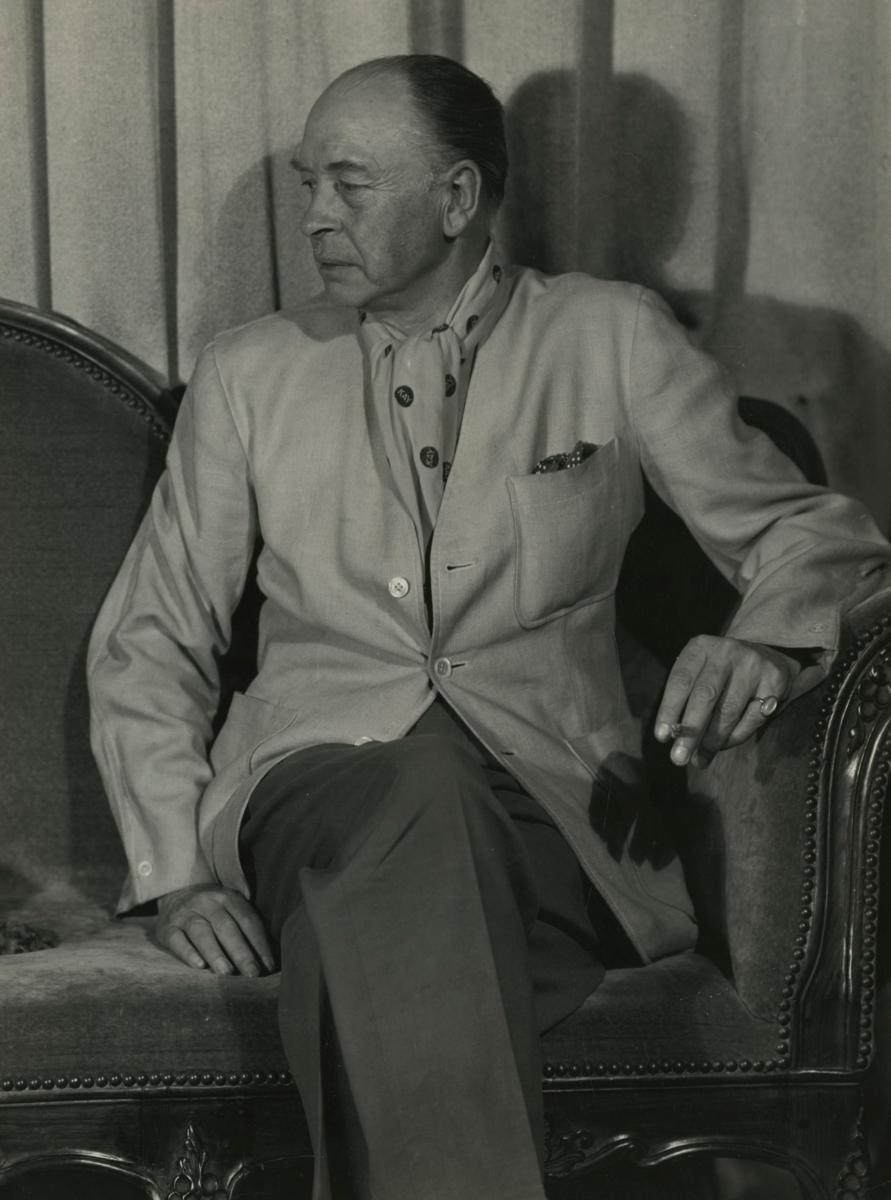 Kay Nielsen was a Danish painter whose work embodied the ornamental style of Art Nouveau. Nielsen was best known for creating the "Night on Bald Mountain" and "Ave Maria" scenes in the 1940 iconic Walt Disney classic animated film, Fantasia. Born on the 12th of March, 1886 to parents who were both in the performing arts, Nielsen attended the eminent Paris art institution, Académie Julian, from 1904 to 1911. Two years later, he was commissioned to work on In Powder and Crinoline: Fairy Tales Retold by Sir Arthur Quiller-Couch. Kay Nielsen died in Los Angeles on June 21, 1957.
What Does Kay Nielsen Paint About?
Kay Nielsen's illustrations reflected his wide interests. These range from the cultural to the historic. Nielsen also had a strong sense of the supernatural as shown by his illustrations that were extremely detailed as well as patterned in a dense form. Kay Nielsen also displayed his affection for Norse mythology and his strong mastery of China's artistic traditions, Japan's aesthetic style, and Persia's distinct forms.
Who Was 
Kay Nielsen

Influenced By?

Since Nielsen grew up immersed in Danish theater thanks to his actor parents, his work was influenced by the bold and dramatic flairs of the Scandinavian theater. Kay Nielsen was also influenced by Chinese art and Japanese woodcuts brought home by his grandfather. These later showed up in his work as large open spaces, asymmetrical compositions, and curved lines.
What Art Movement Is
Kay Nielsen
Associated With?
Kay Nielsen is associated with the Art Nouveau movement that mainly featured lines drawn in long, organic, and sinuous style. Nielsen's figures and works similarly presented elongated figures conveyed in floral style. Nielsen's consistency made his illustrations memorable as they took viewers away from the world of the ordinary into his own vision of the fantasy.
Kay Nielsen

Artwork

In the final years of Kay Nielsen's life, his work did not see commercial success. He completed a few public painting commissions as well as a school mural. Upon his death, an architect friend tried to place a few of his illustrations in American or Danish museums but none of them were accepted at that time. Below are some of his works.
"Six Swans"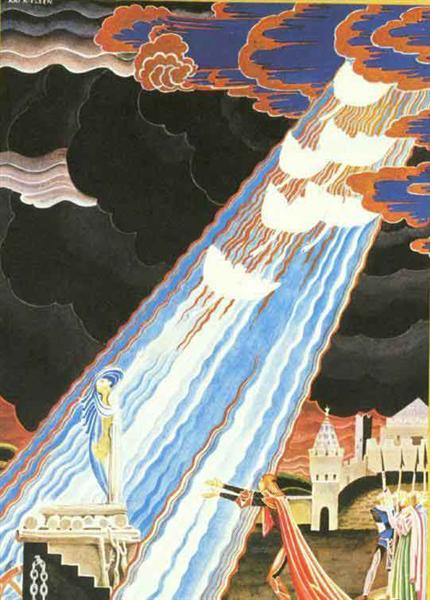 "In Powder and Crinoline"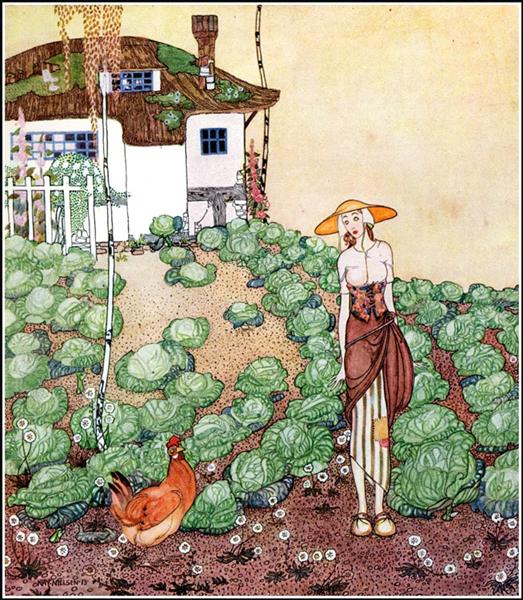 "In Powder and Crinoline"
"Hansel and Gretel"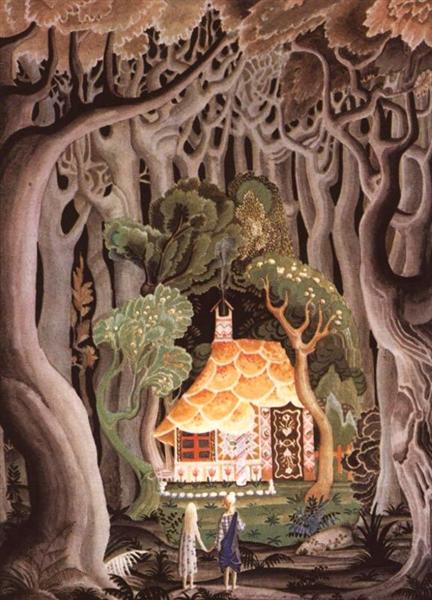 "Hold Tight to My Shaggy Coat"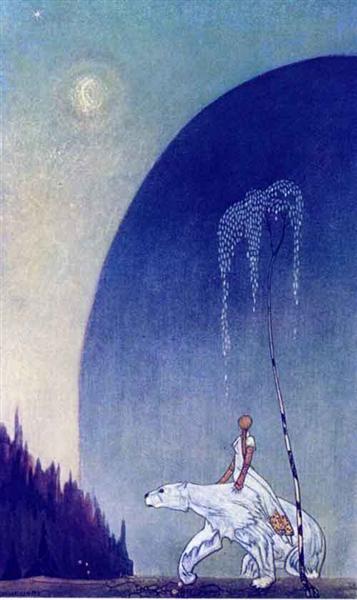 "The Man Who Never Laughed"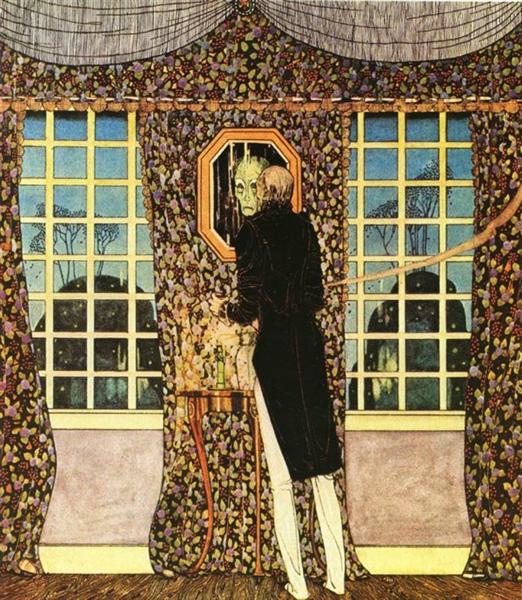 "Standing in the Earth up to their Necks"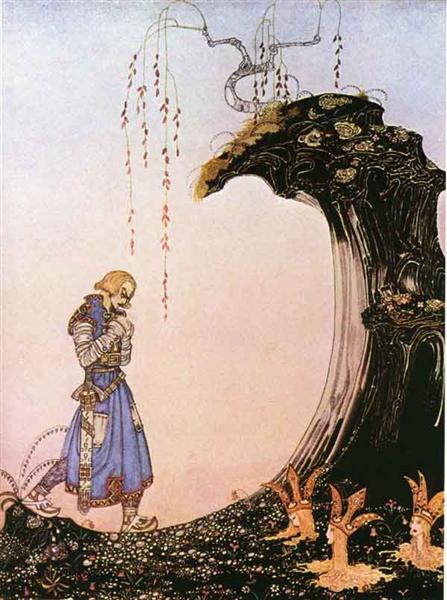 "The Hardy Tin Solder"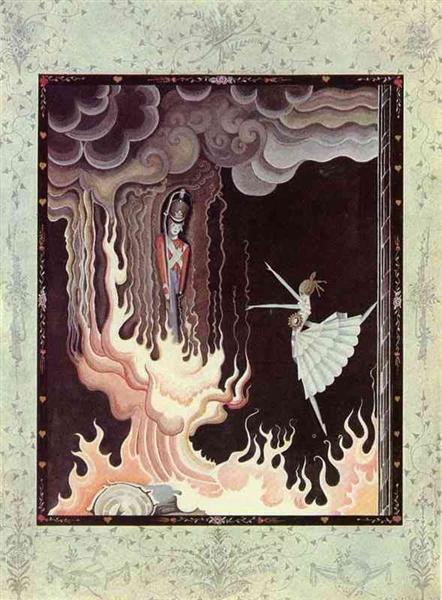 "In the Midst of the Gloomy Thick Wood"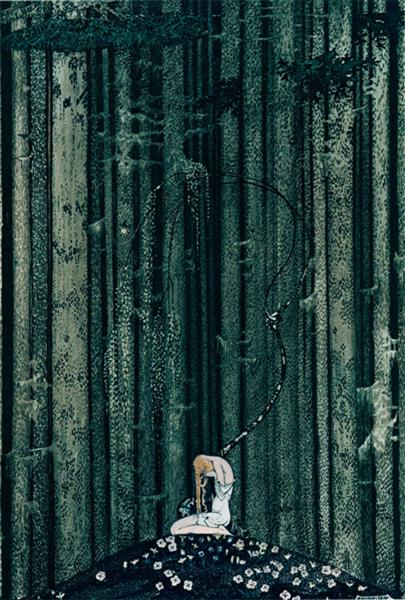 "The Shadow"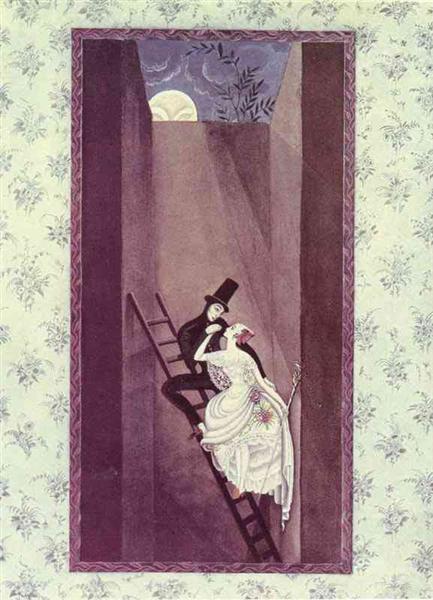 "The Tinder Box"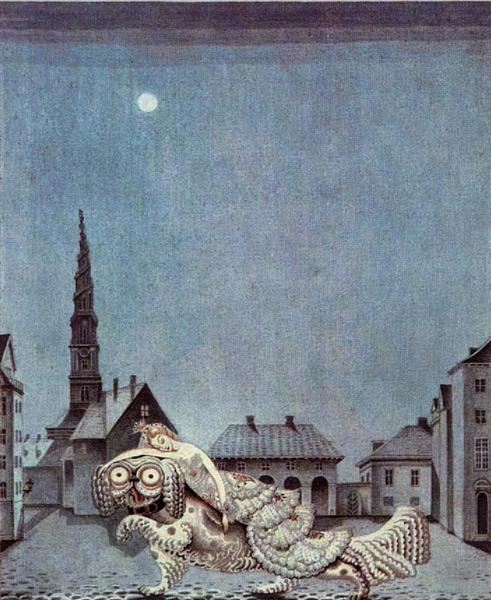 "They Pulled Up the Princesses"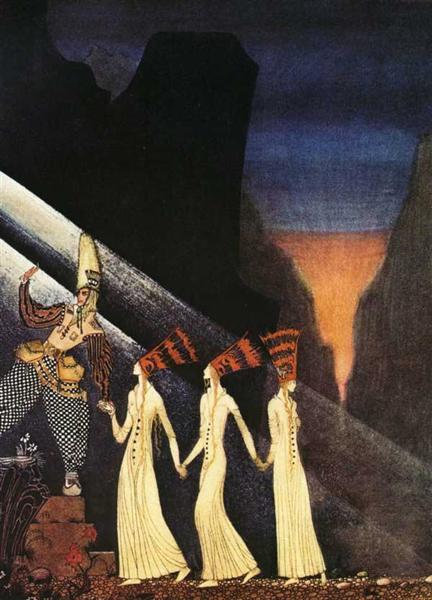 "The Unicorn (Valiant Little Tailor)"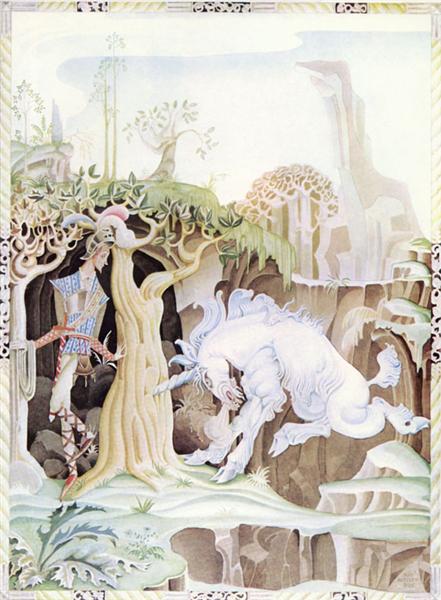 "Old Luk-Oie"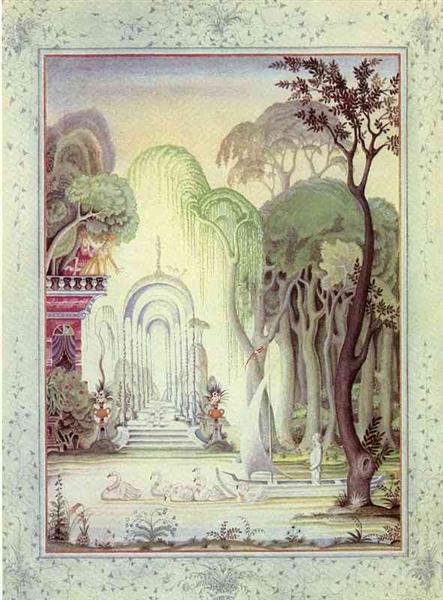 "Rumplestiltskin"