Anna Ancher was a Danish painter born on 18 August 1859 in Skagen, Denmark.  Anna showed artistic talent at a young age, but her modest background and women's education restrictions obstructed her pursuit of an art career. In 1874, Anna revived her interest in art when Michael Ancher visited Skagen.
Anna's parents were owners of the local inn in Skagen, where the visiting artists arrived. She was encouraged by Michael, who taught her about art. She studied at the Vilhelm Kyhn College of Painting in Copenhagen and furthered her studies under Pierre Puvis de Chavannes. On her birthday in 1880, she married Michael Ancher.
That same year, she exhibited at the annual Charlottenborg Spring Exhibition. Anna became the only female painter among the Skagen Painters group. She was also the only member of the group born in Skagen. Anna won several awards for her artworks, such as the Ingenio et Arti and the Tagea Brandt Rejselegat, recognizing her immense contribution to female empowerment in art. She died on 15 April 1935 in Skagen.
What was Anna Ancher Known For?
Anna Ancher was known for her distinct painting style among the Skagen painters. The artists of the Skagen group painted seascapes and scenes of the fishermen in Skagen, but Anna's paintings always focused on the life of Skagen women in interior settings. Her depiction of light and application of color was bold and unique.
Who was Anna Ancher Influenced By?
Anna Ancher was influenced by Michael Ancher and the Skagen artists. Anna's pursuit of an art career was encouraged by the arrival of Michael and the group in Skagen. However, Anna's bold exploration of light sembles that of Pierre Puvis de Chavannes.
What Art Movement was Anna Ancher Associated With?
Anna Ancher was associated with Impressionism and Realism art movements.
Anna Ancher Artworks
Below are some of the artworks of Anna Ancher
A Family from Scagen
A Sewing Fisherman's Wife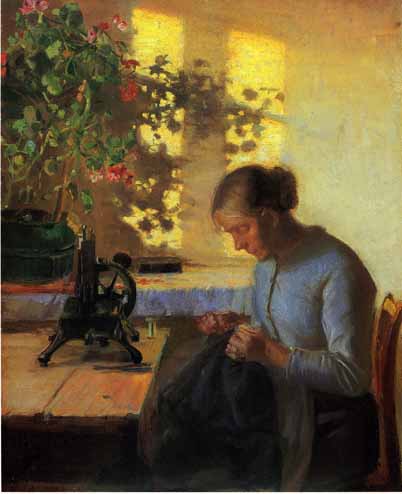 A young woman playing a guitar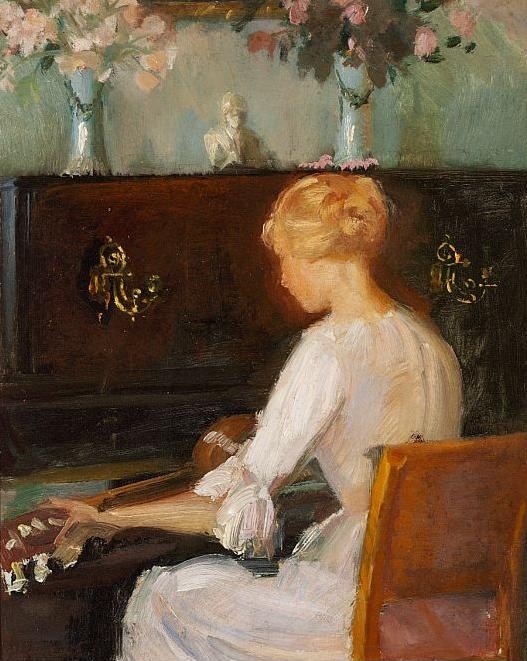 Ancher Pear Tree in Front Yard
Ane Hedvig – Sitting Broendum Sitting at the Table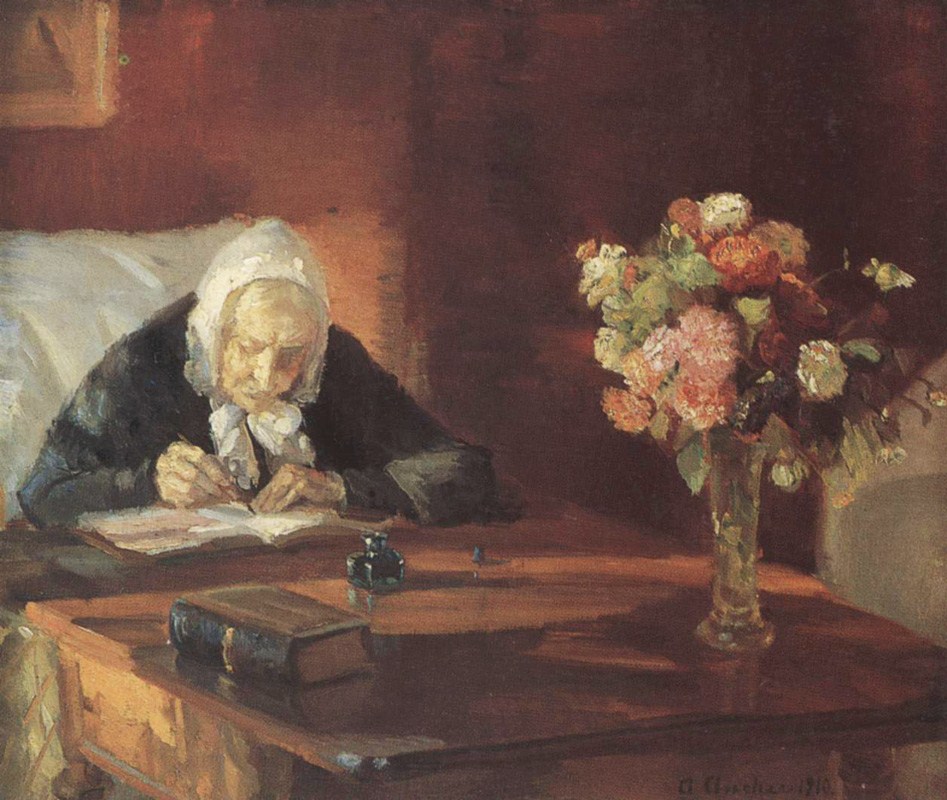 Anna Ancher Looking at the day's work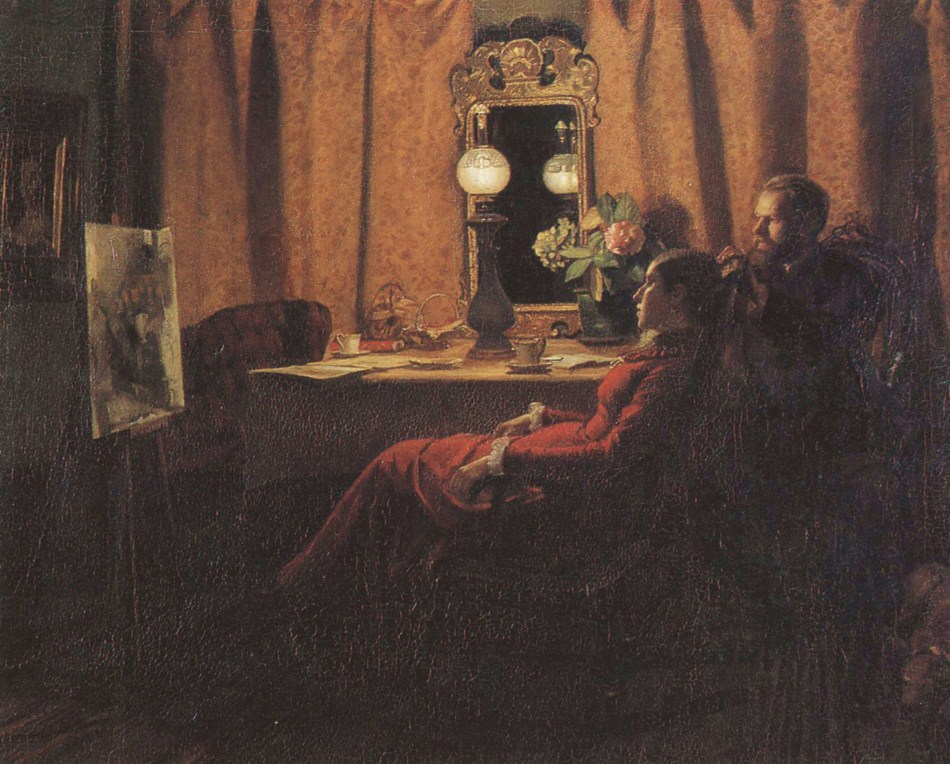 Anna Ancher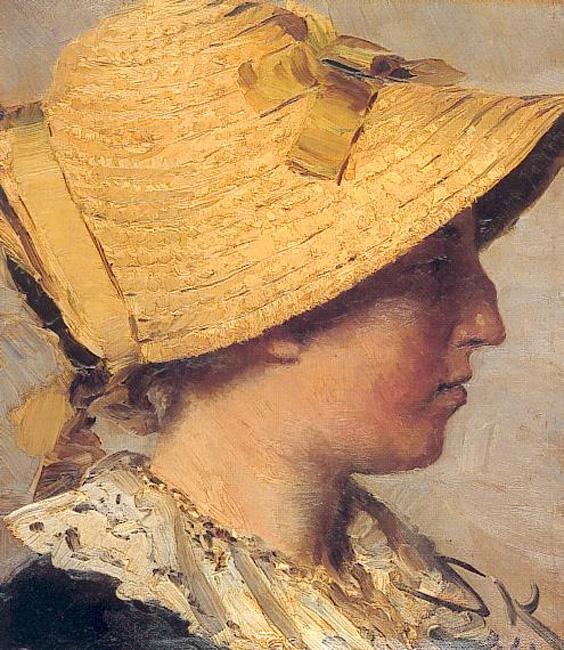 Blue Clematis is in the Studio of the Artist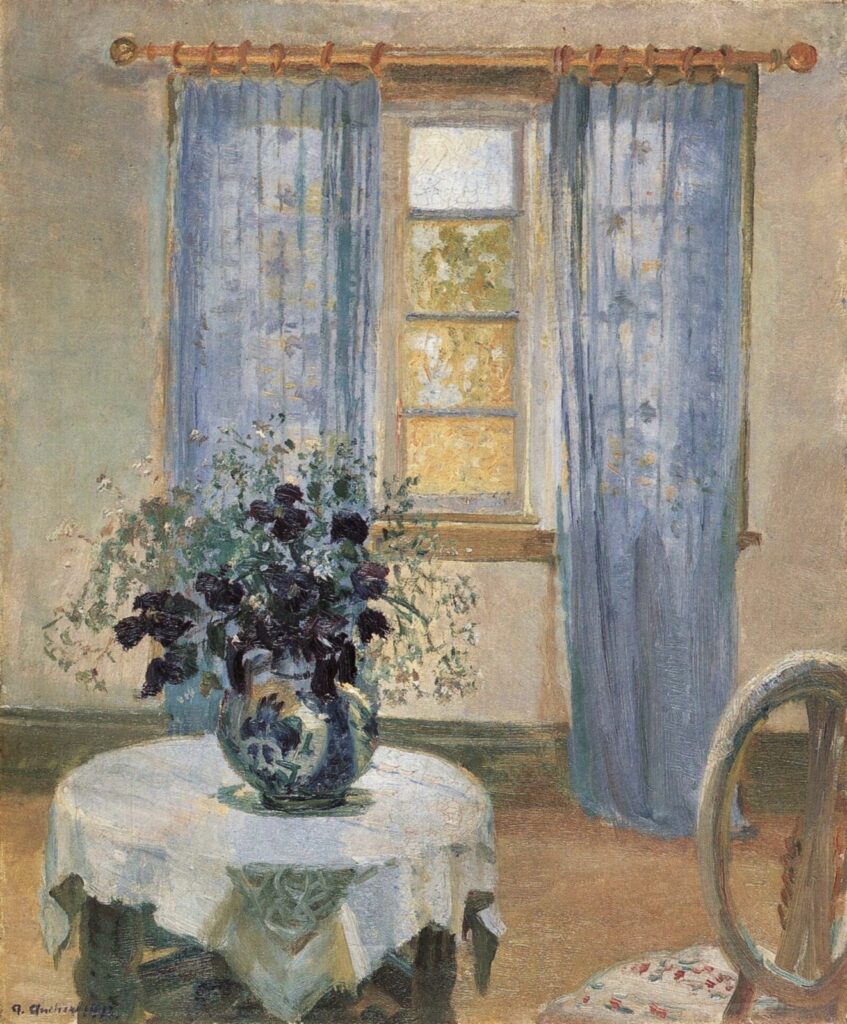 Cornfield at Harvest Time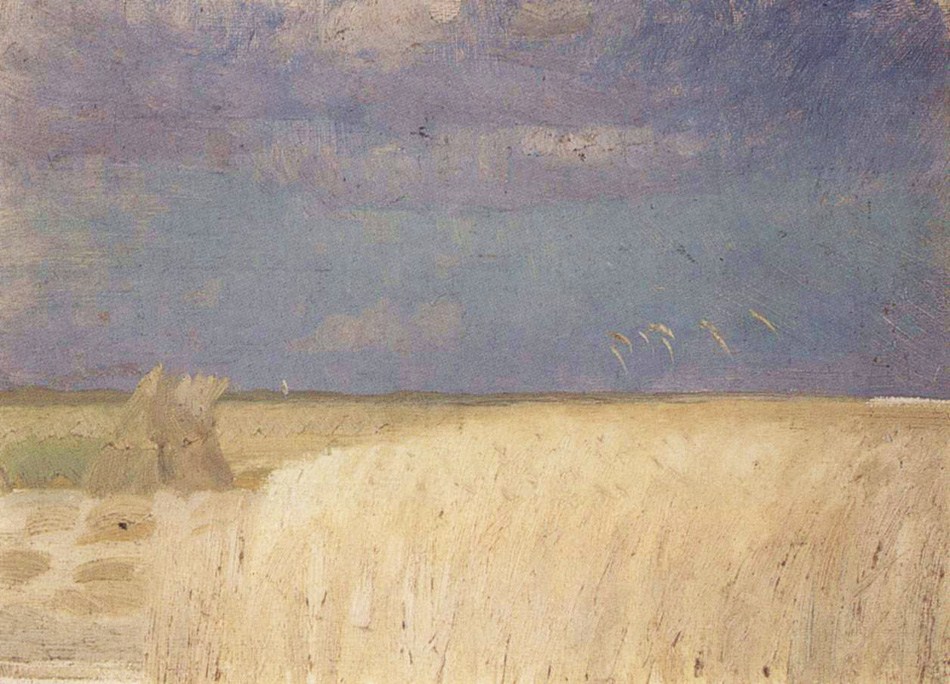 Evening Prayer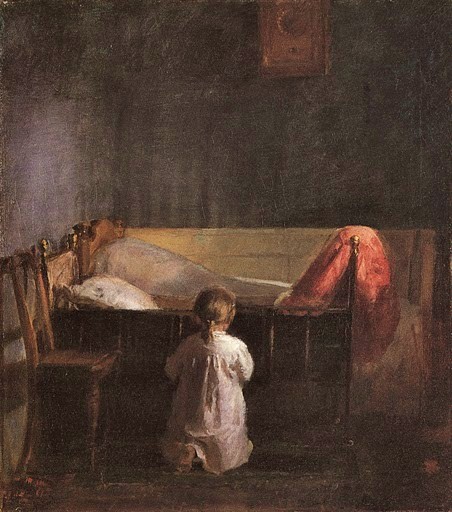 Evening Session at the Fence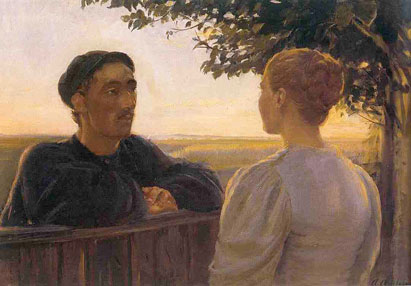 Girl in the Kitchen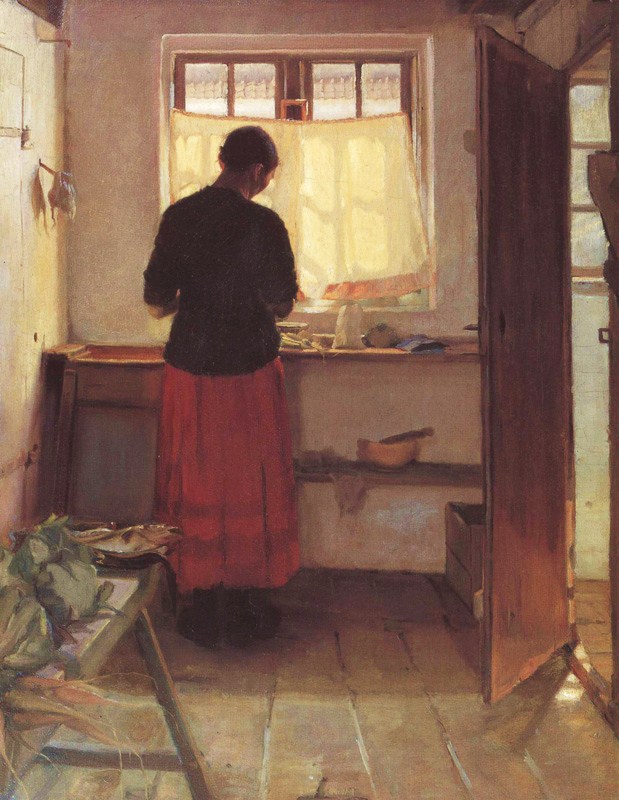 House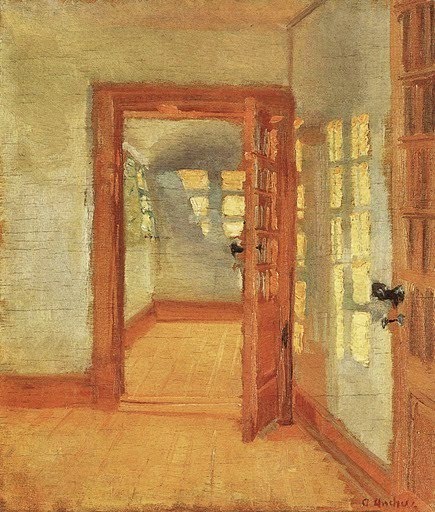 In the Garden Skagen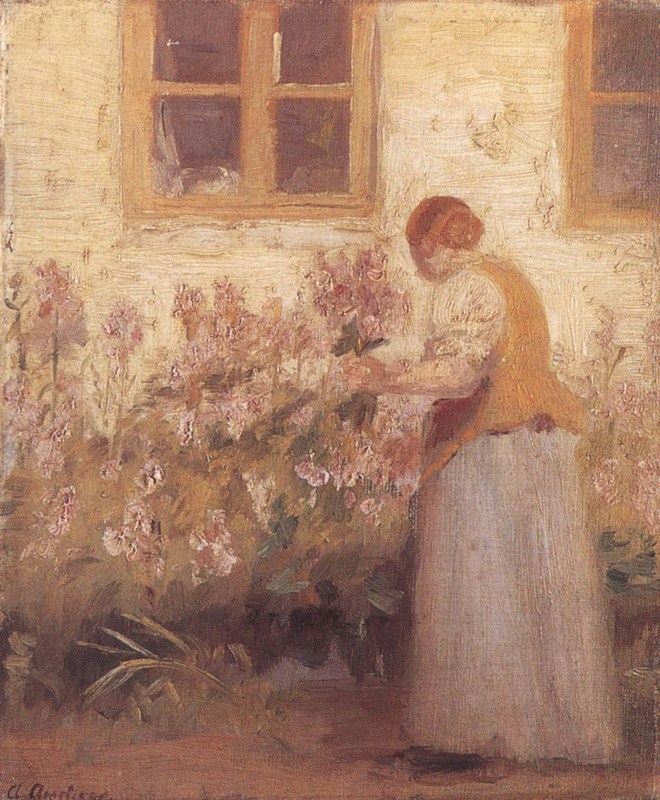 Interior with three People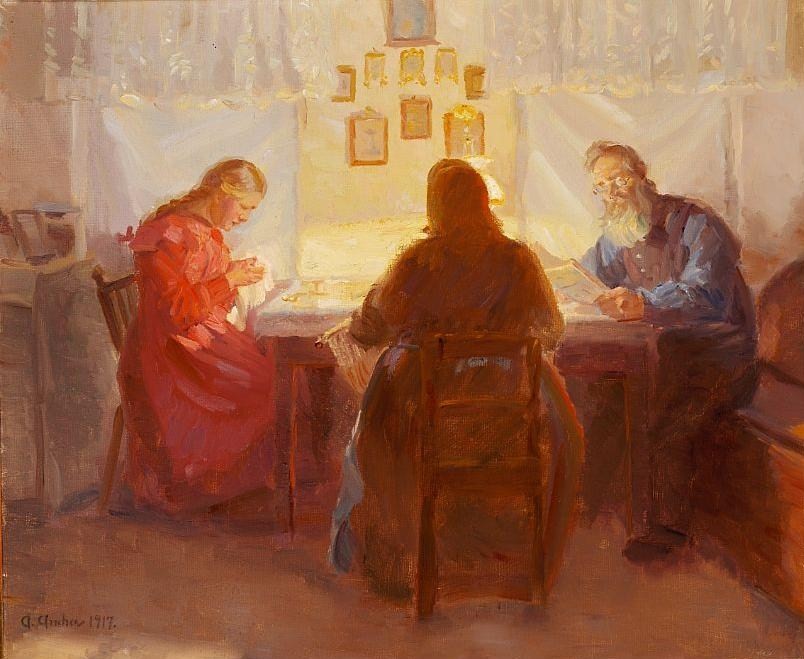 Interior with Poppies and Reading Woman (Lizzy Hohlenberg)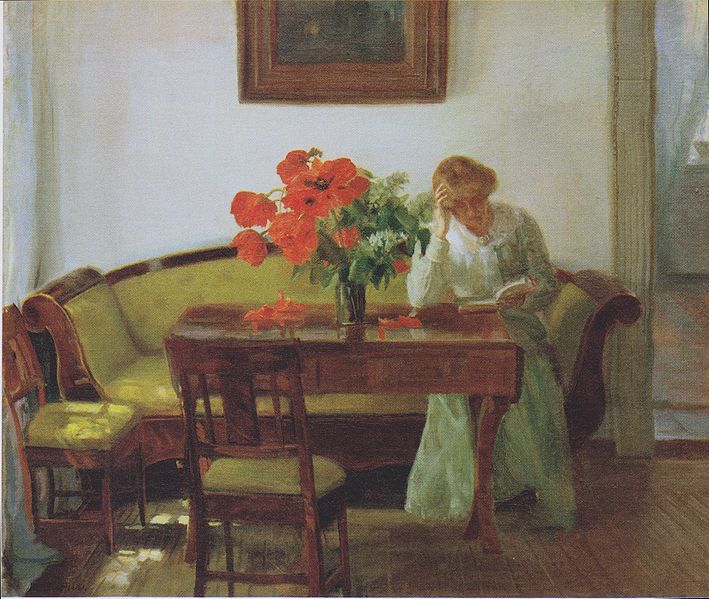 Little Brother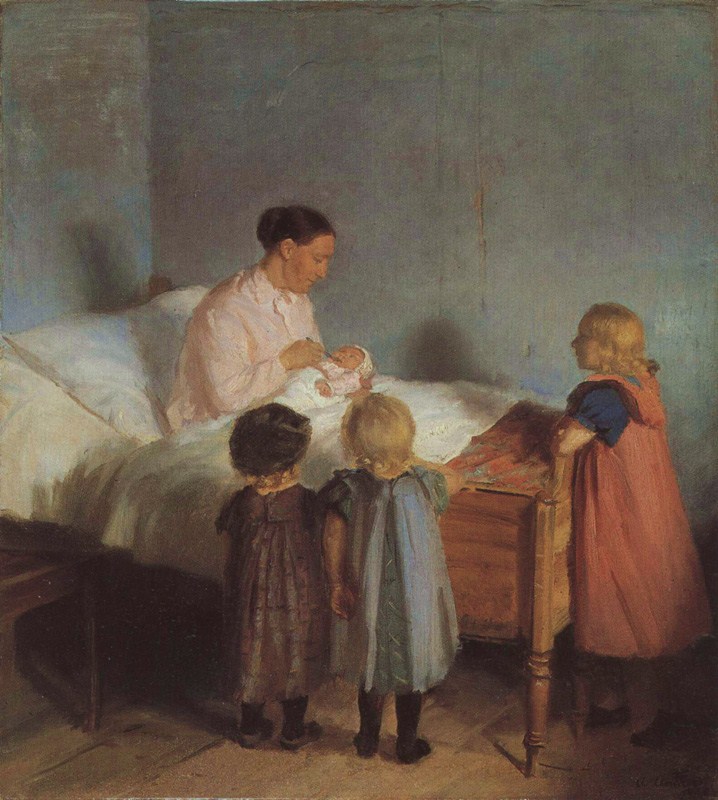 Little Girl with a Cod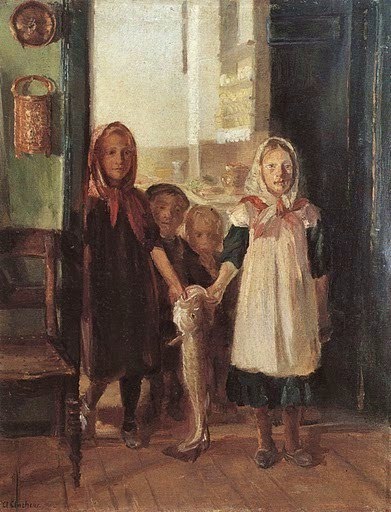 Lunch in the Garden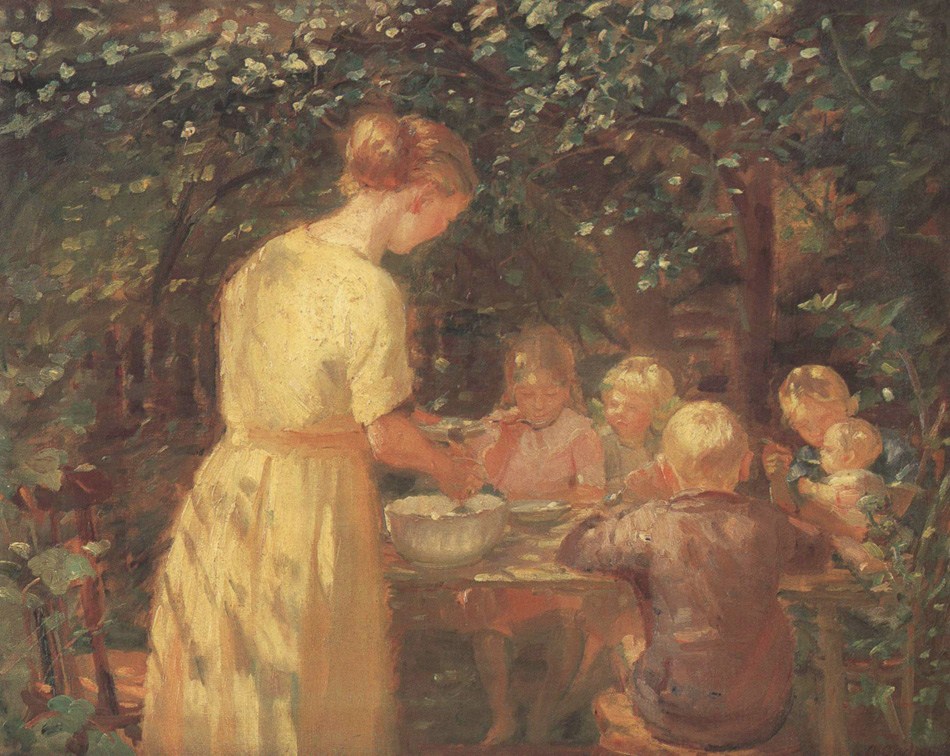 Mission Meeting at Fyrbakken in Skagen
Mondheller Abend Leuchtturm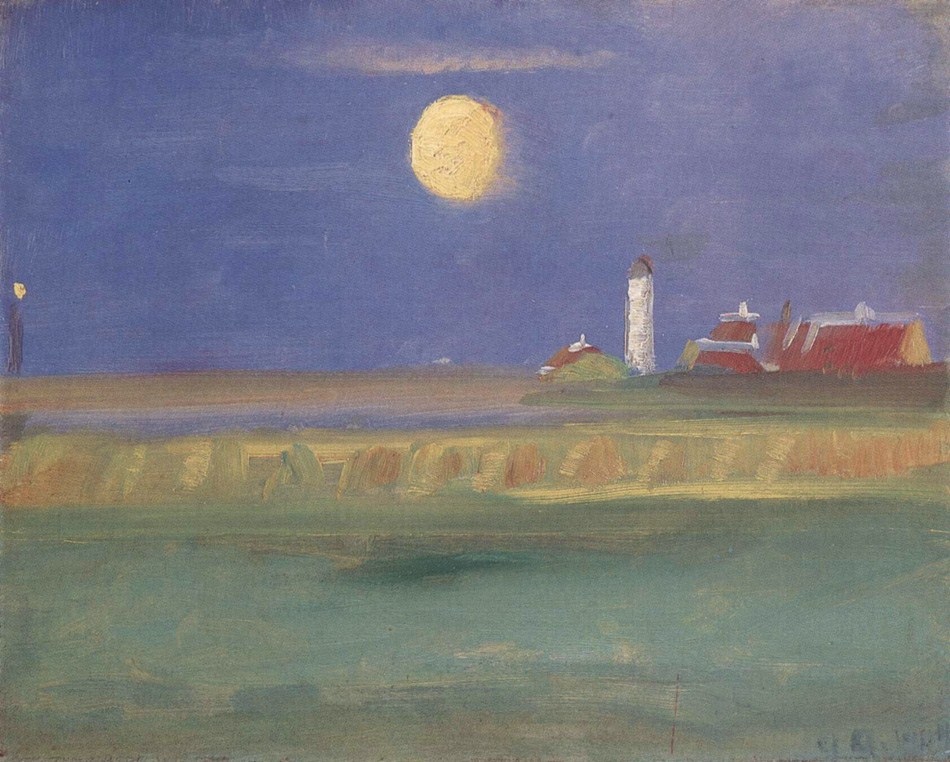 Self Portrait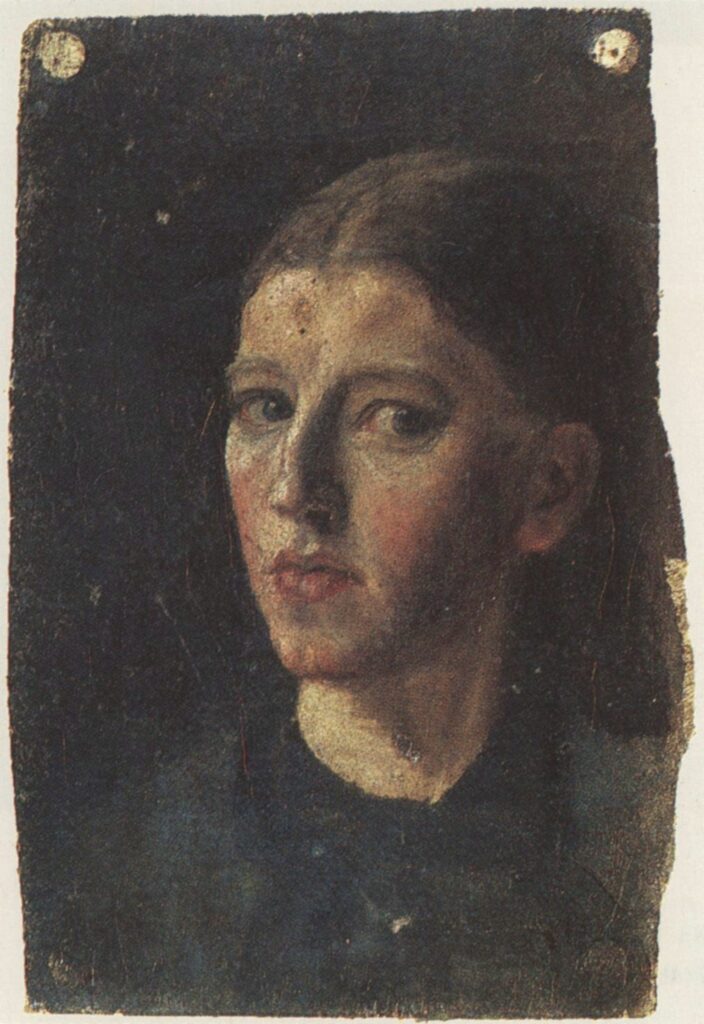 Two of the Girl Sewing Training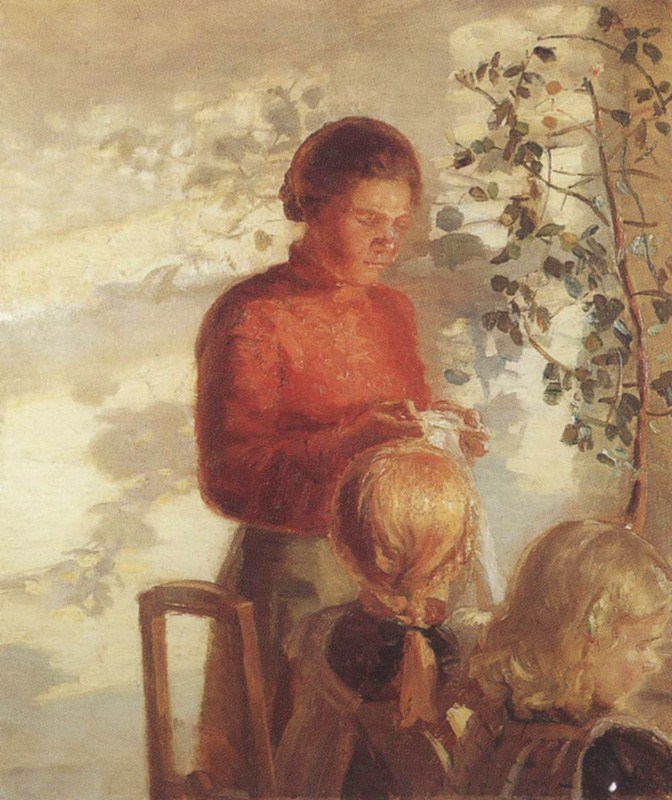 Two Old Gulls Pluck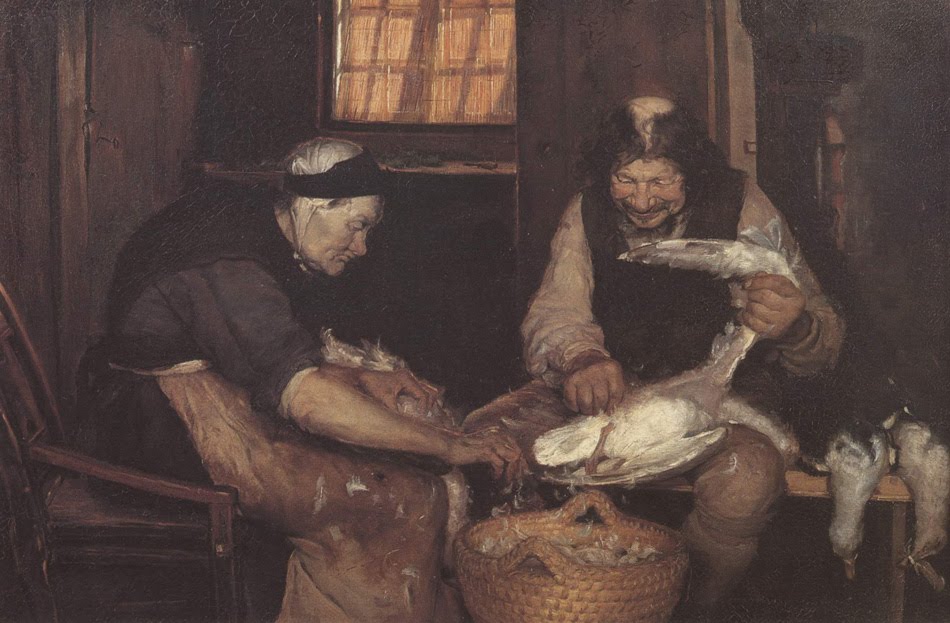 Vilhelm Kyhn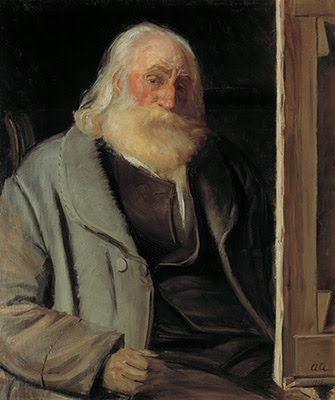 Young Girl Before a Lit Lamp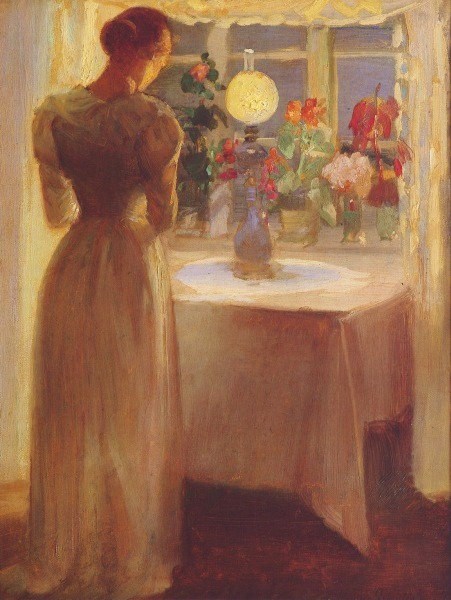 Young Girl In Front of Mirror Retail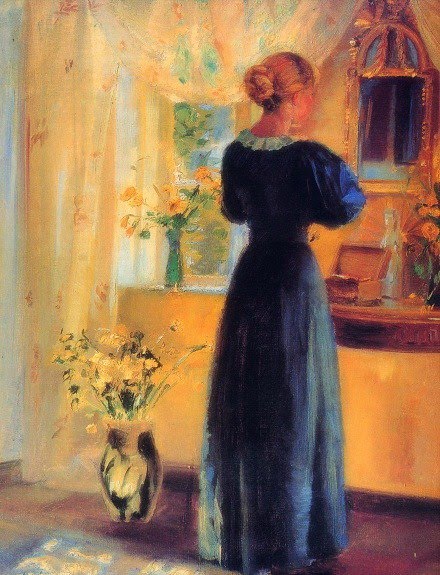 Young Girl In Garden With Orange