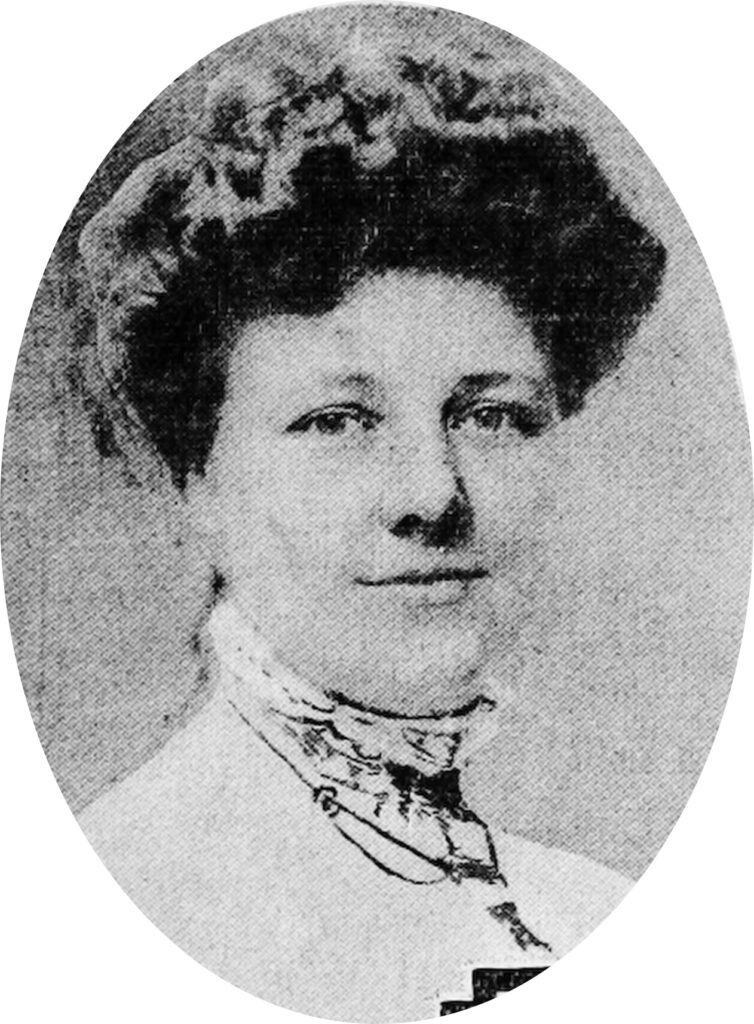 Kathryn Cherry was an American painter born in 1860 in Quincy, Illinois, USA. Kathryn was educated formally at the St. Louis School of Fine Arts in Missouri. Cherry furthered her art education at the New York School of Arts, studying with Richard Miller, a fellow American Impressionist painter. After graduation, she enrolled at the Pennsylvania Academy of Fine Arts, where she studied with Hugh Breckenridge, a fellow American Impressionist.
Kathryn painted flowers and floral patterns on porcelain and china early in her art career. Her paintings were widely recognized and accepted, and she won many prizes and awards for them. In 1904, Kathryn won the gold medal at the St. Louis World's Fair, the only one awarded to a woman. Consequently, she exhibited at the St. Louis Artist's Guild and St. Louis Art Museum. In addition, the Boston Society of Arts and Crafts appointed her Master Craftsman during this period.
In 1912, Kathryn Cherry taught art at the Dawson Dawson-Watson Summer School of Painting and Handcraft. She was promoted to head of the art department at Principia Junior College Academy in 1915 and then art director a few years later. Kathryn switched from painting on ceramics to oil on canvas. She painted marine scenes, still-lifes, and landscapes of her birthplace. Kathryn died on 19 November 1931 in St. Louis, Missouri.
What was Kathryn Cherry Known For?
Kathryn Cherry was known for designing ceramics with floral patterns. Her early works were paintings on porcelain and china ceramics before later turning to make oil paintings of landscapes and floral still-lifes on canvas. Kathryn's artworks showed daily life scenes and marine life in St. Louis and Gloucester. Depicting light, using vivid brush strokes and a burst of color peculiar to the early Impressionist painters.
Who was Kathryn Cherry Influenced By?
Kathryn Cherry was influenced by the French Impressionist painters of the nineteenth century including Claude Monet, Pierre-Auguste Renoir, Camille Pissarro, and Edgar Degas. Kathryn employed a style similar to those of these artists.
What Art Movement is Kathryn Cherry Associated With?
Kathryn Cherry is associated with the Impressionism art movement.
Kathryn Cherry Artwork
Below are some of Kathryn Cherry's artworks
Boats at Provincetown

Copper Urn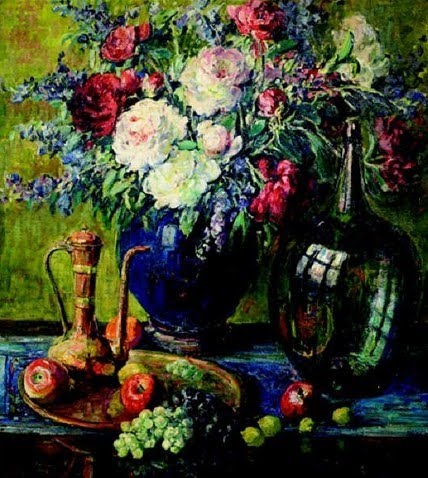 Floral Still Life with Bachelor's Buttons, Petunias, and Zinnias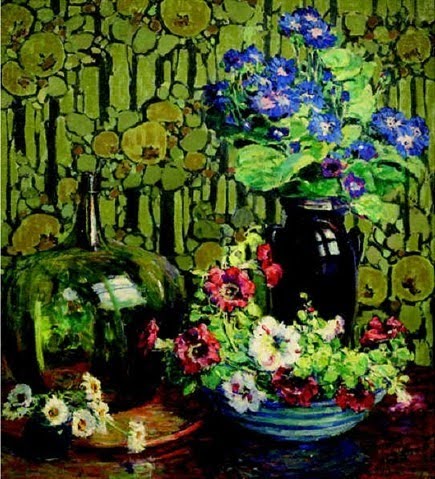 Gloucester Bay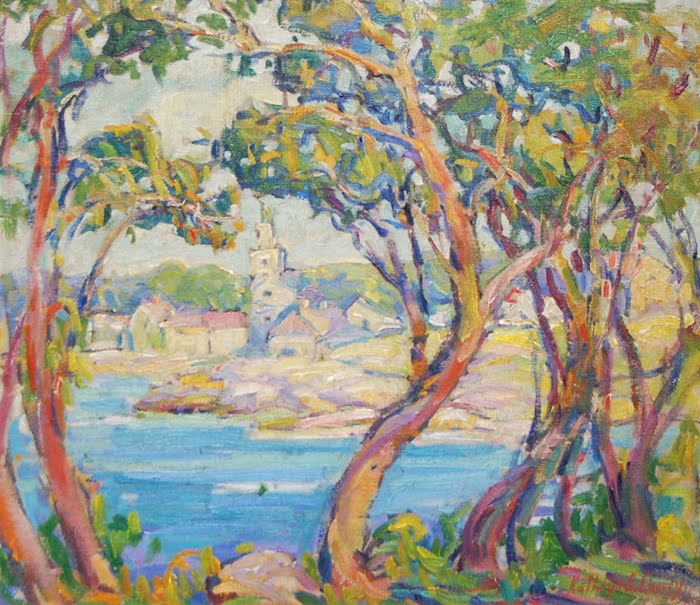 Gloucester Harbor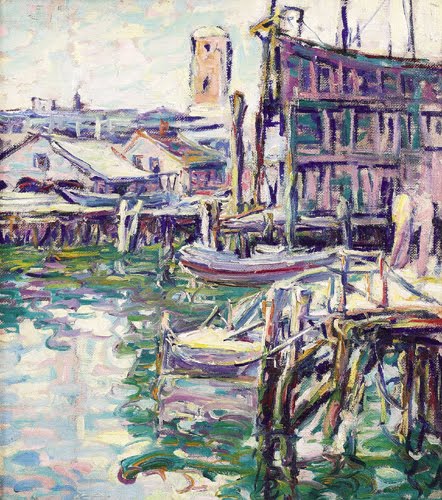 Harbor Light Gloucester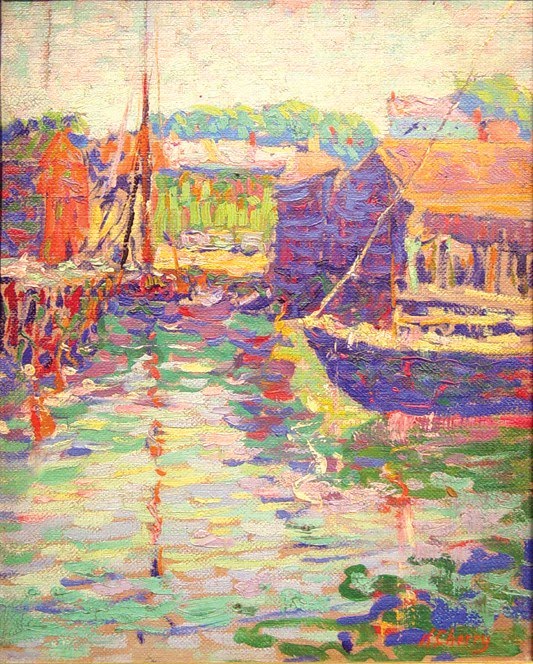 Provincetown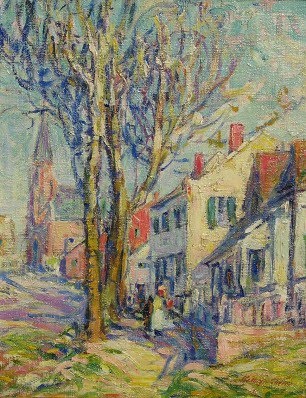 The Temple Vase