Karol Bak is a Polish painter born on 30 May 1961 in Wielkopolska Region, Poland. He attended the Fine Arts High School in Poznan, graduating with an Interior Exhibition Arrangement degree. In 1984, he enrolled at the University of Arts in Poznan and graduated with distinctions in Graphics and Drawing after five years.
Karol's rise to prominence began when he won the Jan Wroniecki medal for his graphics at the 21st Exhibition of the Graphics and Drawings of the Year. He initially focused on drawing and commercial designs for magazines, fairs, and companies. In the early 1990s, Karol embarked on many travels to visit Western European art sites to expand his knowledge of art. Karol visited museums in Spain, Germany, France, etc.
Karol has painted over a hundred artworks and participated in various solo and group exhibitions in Poland, the USA, the Netherlands, Italy, and Taiwan. Reputable museums and collections hold Karol's artworks, including the Go Gallery in Amsterdam and the Klucznik Gallery in Poznan. Karol currently lives and works in Poznan.
What is Karol Bak Known For?
Karol Bak is known for surreal paintings of mystical women – depicted as heroines- in dreamy scenes. He expresses his admiration for the female by painting beautiful characters as angels, goddesses, warriors, and sometimes personifications of elements. Karol freely uses a palette of bright colors of oil paints to create captivating illusions.
Who was Karol Bak Influenced By?
Karol Bak was influenced by Tadeusz Jackowski and Jarosław Kozłowski, the professors under whom he earned his distinctions in Graphics and Drawing. Jackowski was renowned for his artistic illusions, and Kozlowski was a master of coloring and lighting. Combining the techniques of both artists, Karol developed his style.
What Art Movement is Karol Bak Associated With?
Karol Bak was associated with the Surrealism art movement.
Karol Bak Artwork
Below are some of the artworks of Karol Bak
Balance

Black Madonna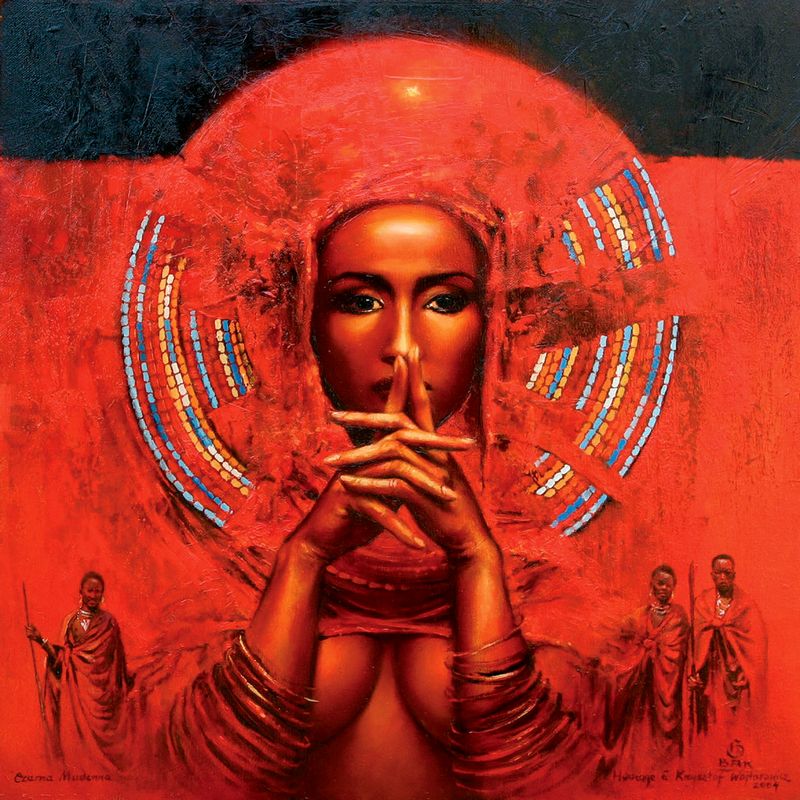 Butterfly Wings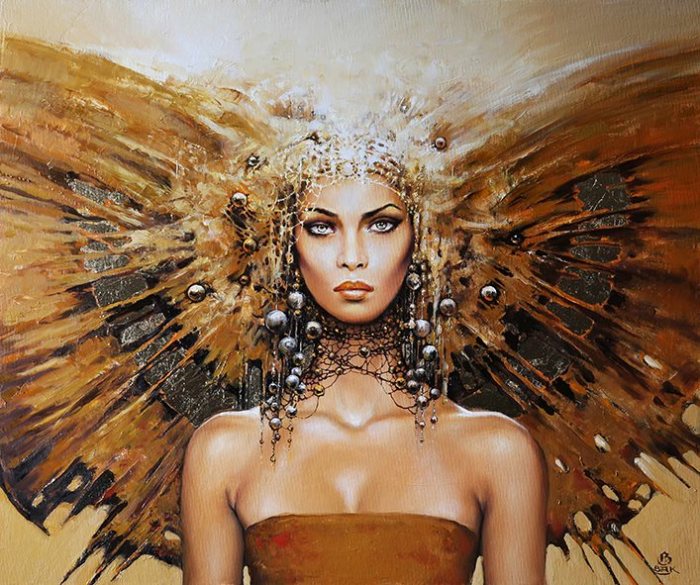 Captivating Beauty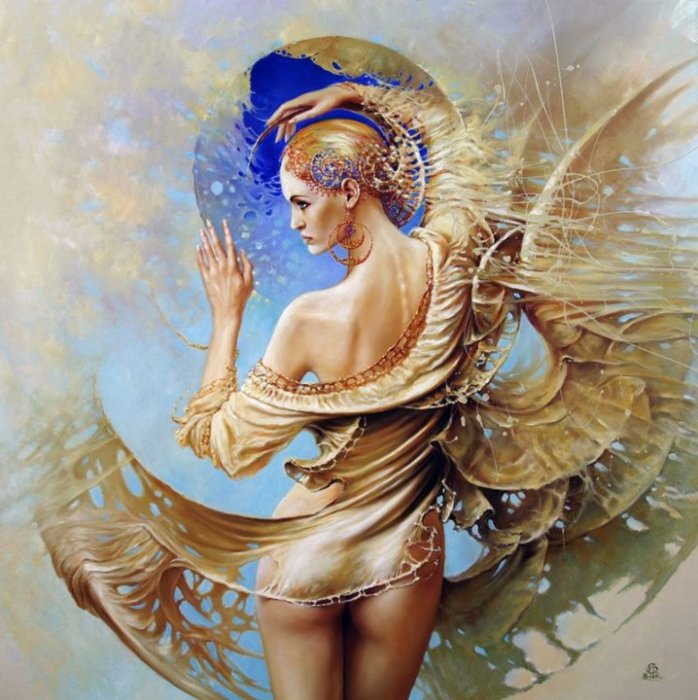 Curves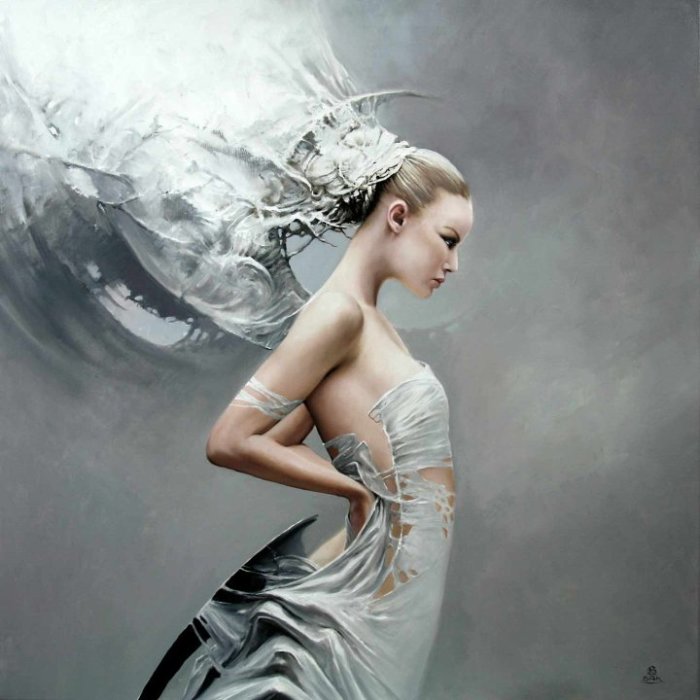 Dark Nocturne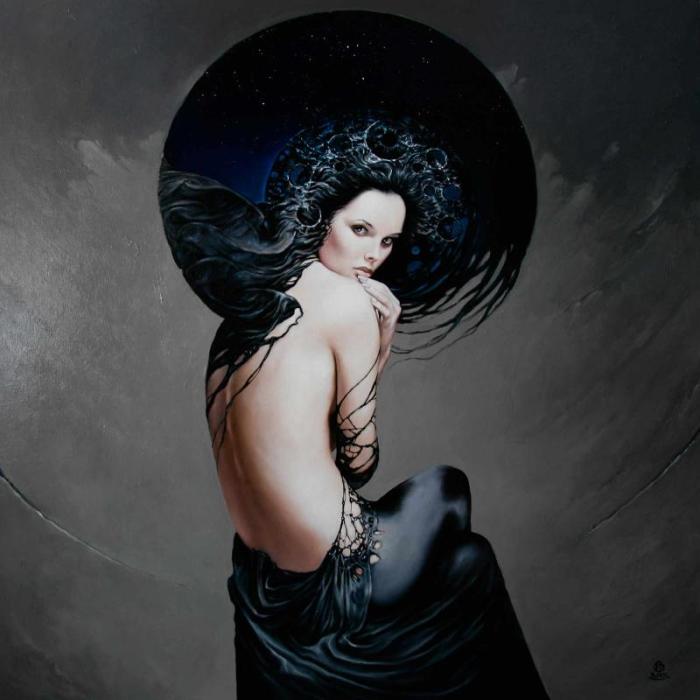 Deceptive Wind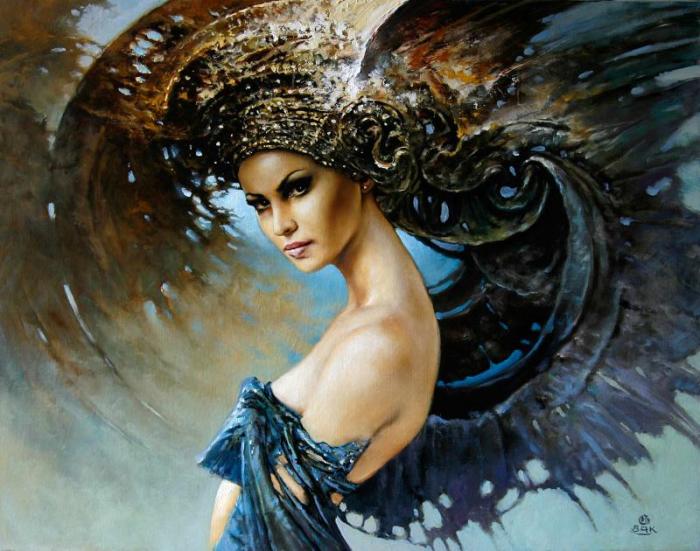 Enchanted, Bewitched
God's Creation
Gravity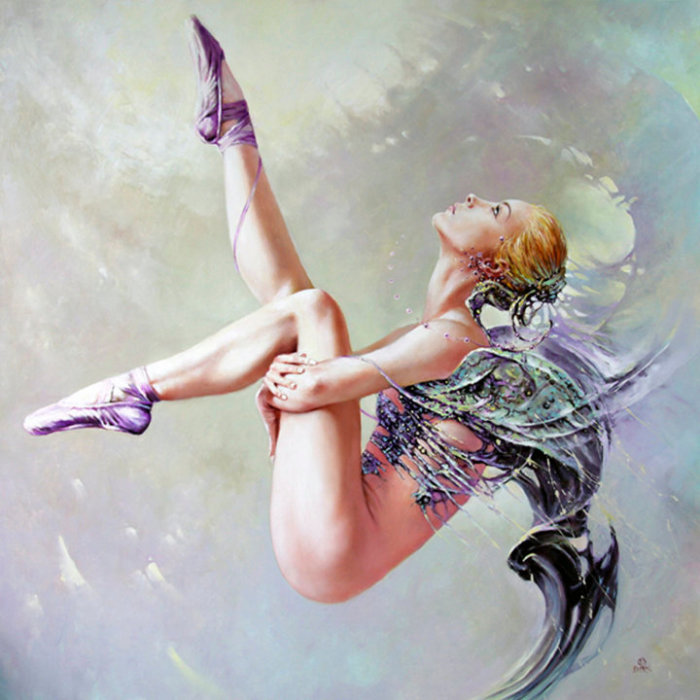 Labyrinth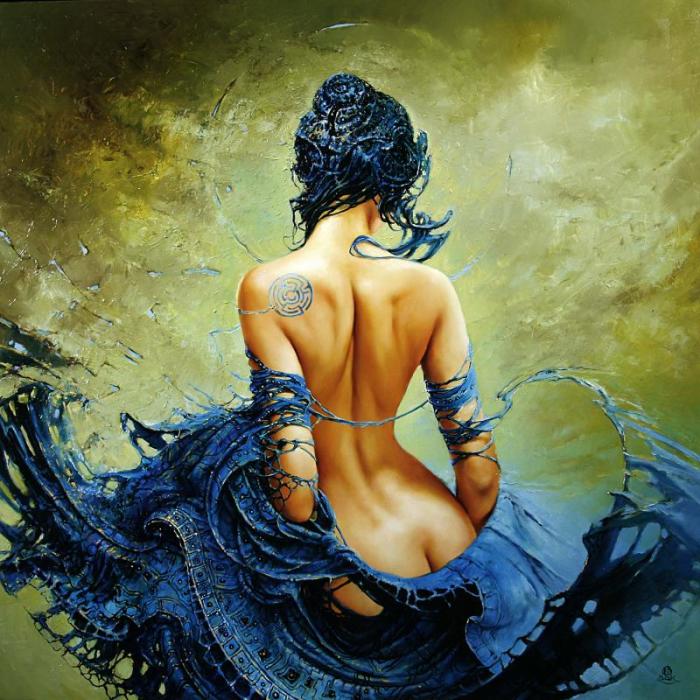 Nocturne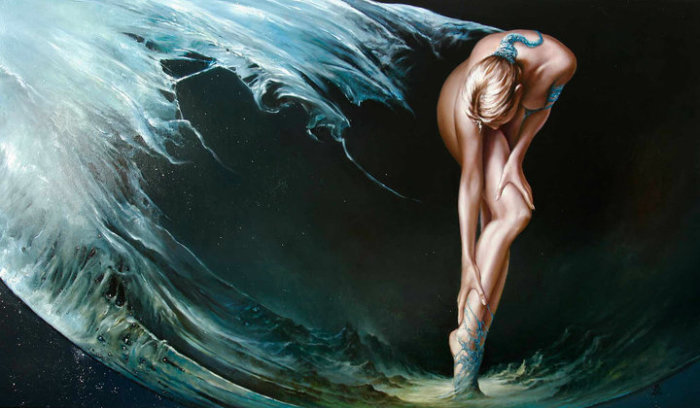 Oblivion is Coming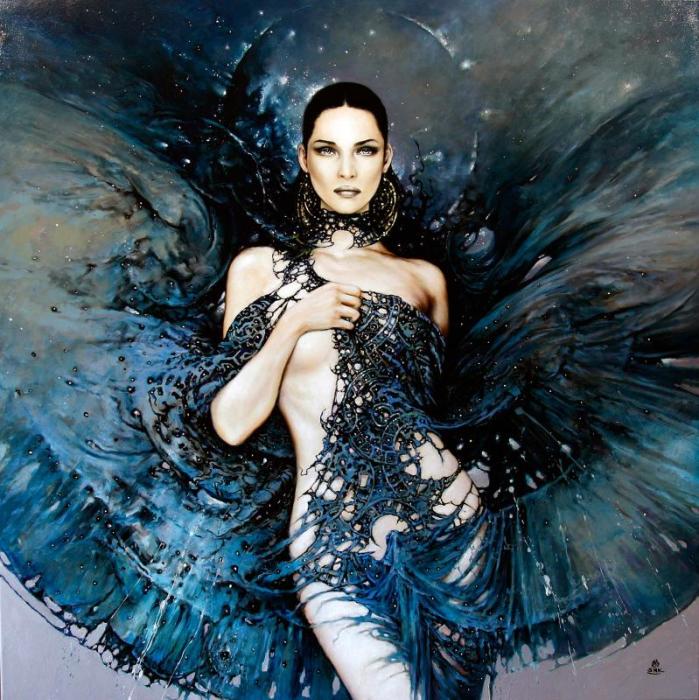 Serenity
Smooth Lines
Wings