Richard Adams is a British painter born in Hampshire, England, in 1960. Richard grew up in Wiltshire, where the landscapes of the Cotswold countryside would have a lasting impact on his paintings. In 1979, Richard enrolled to study Graphic Design at the Leicester Polytechnic for two years.
After graduation, Richard moved to London and worked as a freelance illustrator for famed establishments such as Royal Mail, Radio Times, Penguin Books, and Tesco. He won several prizes for his illustrations, including gold and silver in the Readers' Digest Awards and the Benson & Hedges Gold award.
In 1990, Richard decided to explore another aspect of art, quitting illustration to develop a unique painting style. Around that period, he moved to Sussex, where he currently lives and paints. Richard has been an active participant in the annual exhibitions at Hybrid Gallery. He has exhibited extensively locally and internationally in the UK, USA, Germany, Australia, and Spain.
What was Richard Adams Known For?
Richard Adams was known for his humor-infused paintings of English landscapes and seascapes. Richard depicts everyday scenes involving ecstatic and eccentric characters in the rural countryside of Sussex and Wiltshire. His preferred medium is chalk pastel on paper, soaked in varnish for toning and richness.
Who was Richard Adams Influenced By?
Richard Adams was influenced by the countryside environment he lived. Coupled with his vivid imagination, Richard brings his paintings to life by reminiscing the area of his upbringing. In addition, Richard's style shares a likeness with Stanley Spencer and Richard Dadd, who were sources of inspiration to him.
What Art Movement is Richard Adams Associated With?
Richard Adams is associated with the Impressionism art movement.
Richard Adams Artwork
Below are some of the artworks of Richard Adams
A Bit of Privacy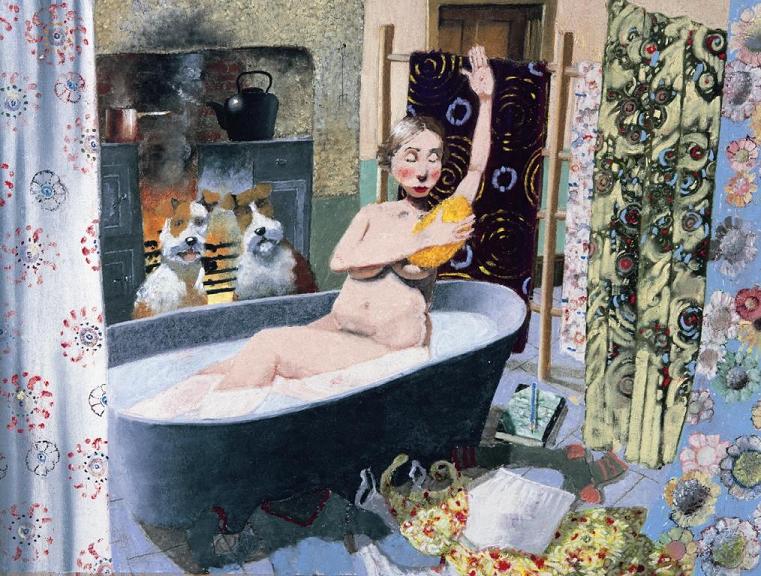 Among the Sheaves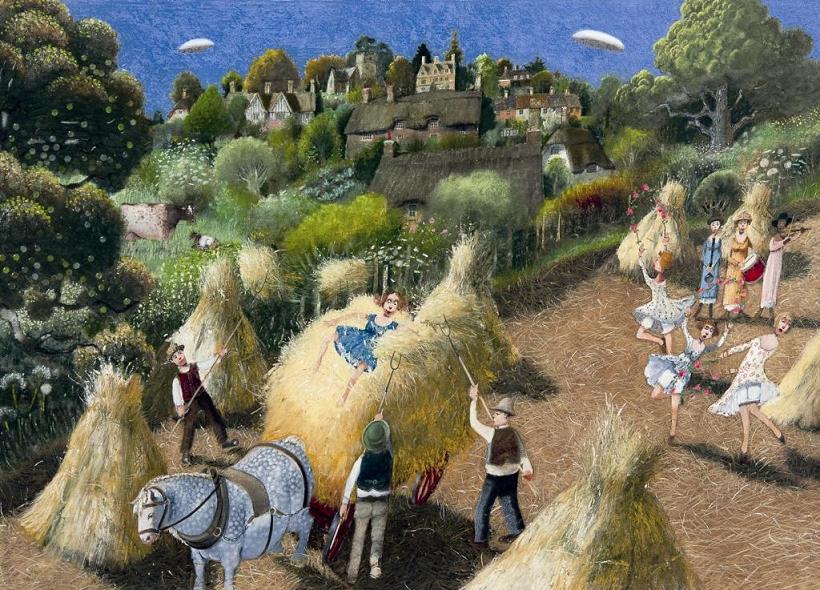 Farm Girls Bath
Harvest Supper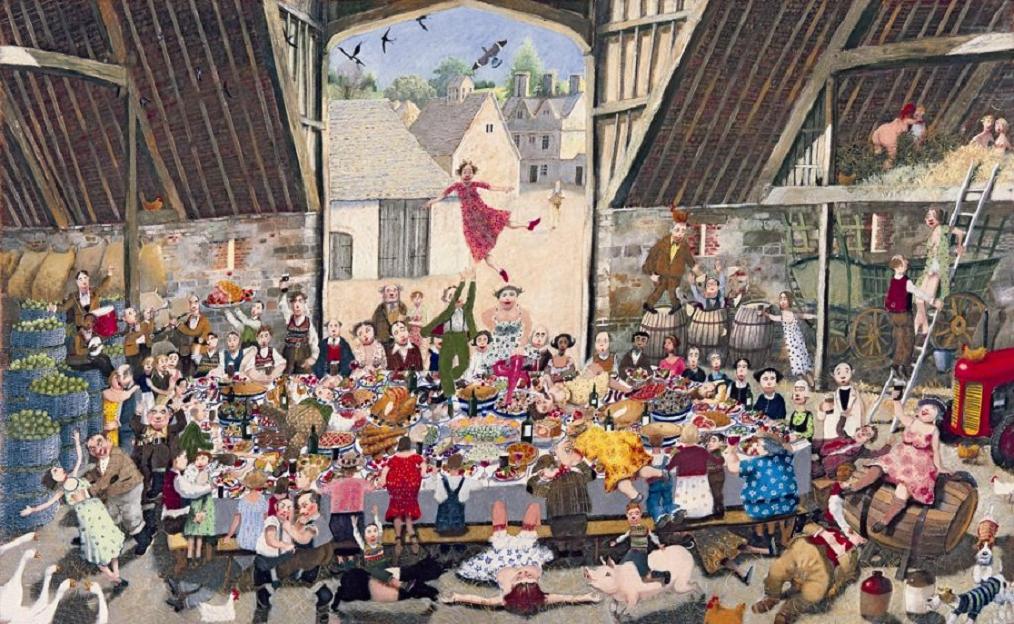 His Lordship's Supper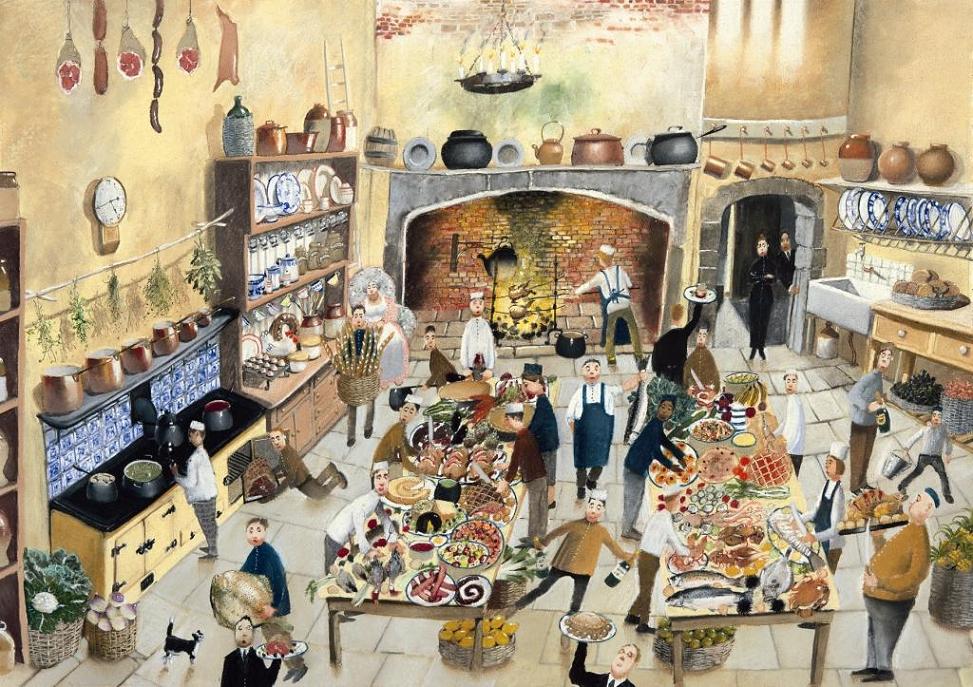 On the Bank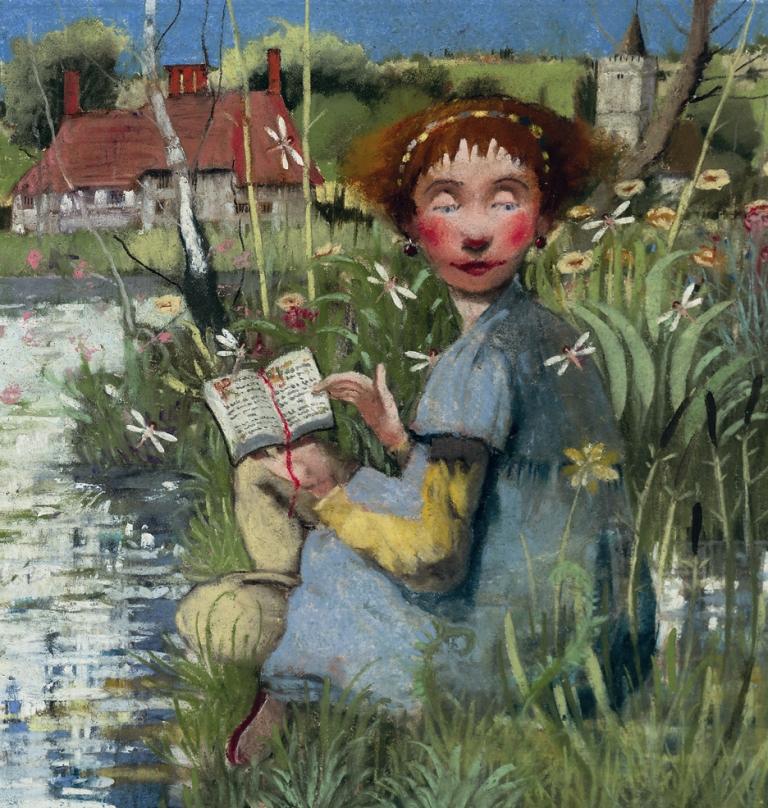 Away with the Fairies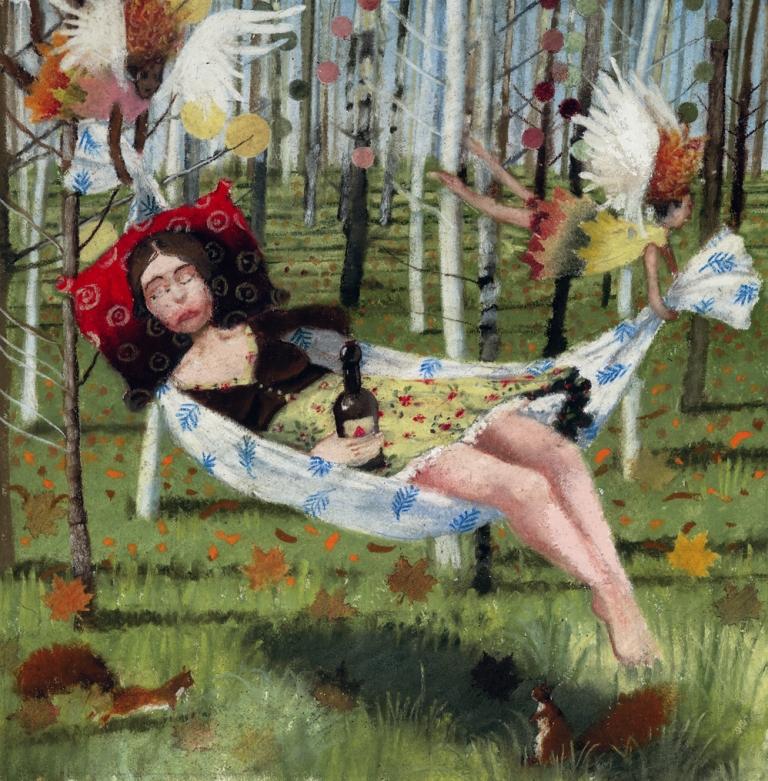 On the Rocket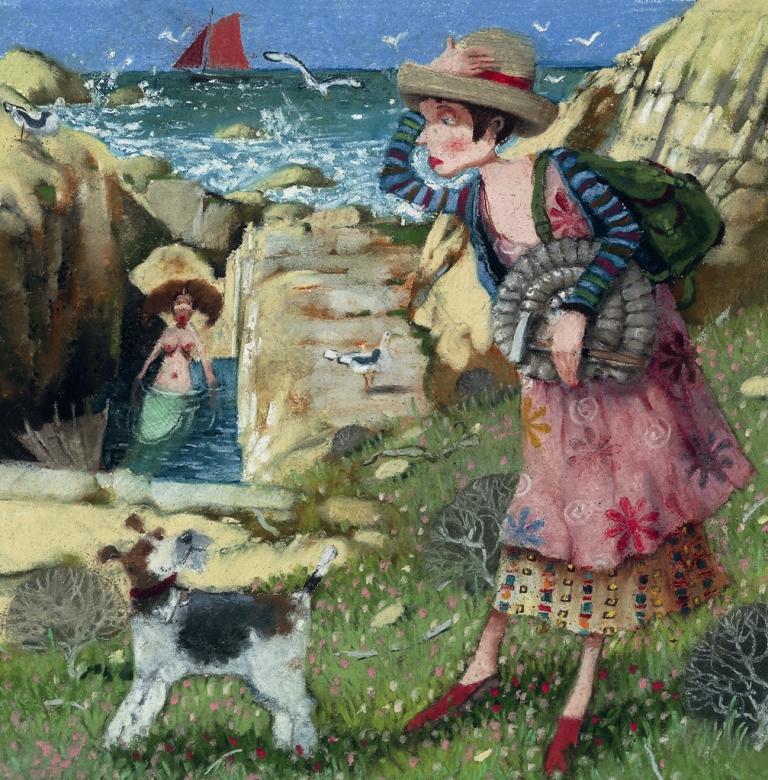 Vegetable Garden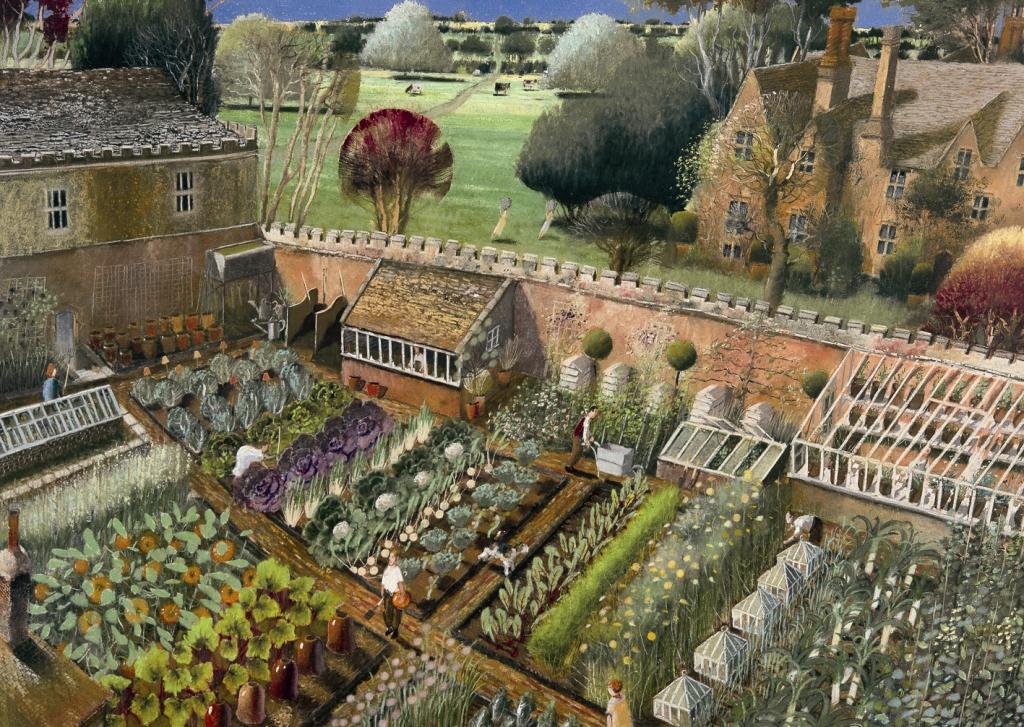 Spring Clean
Stealing Honey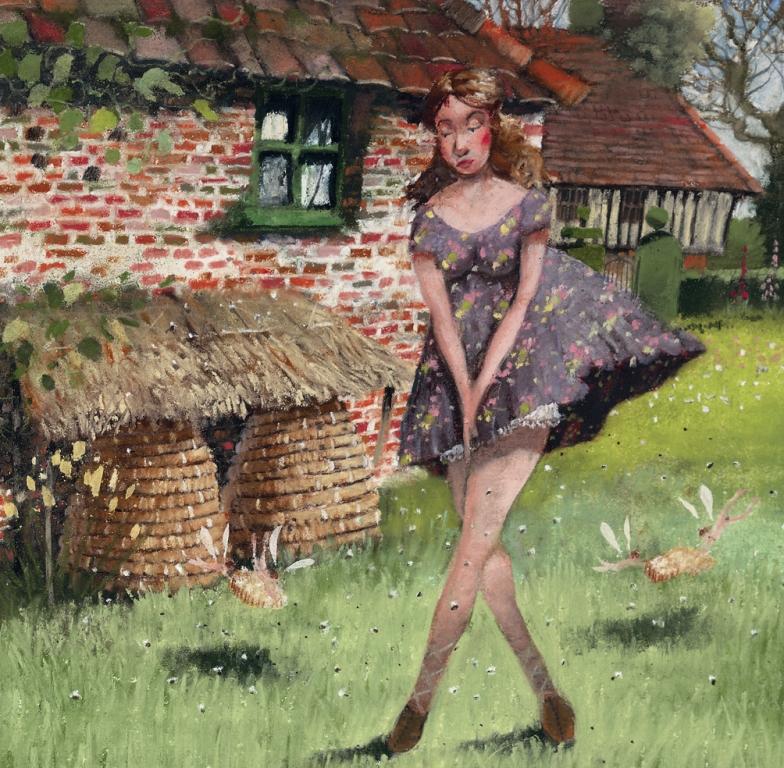 The Cocoa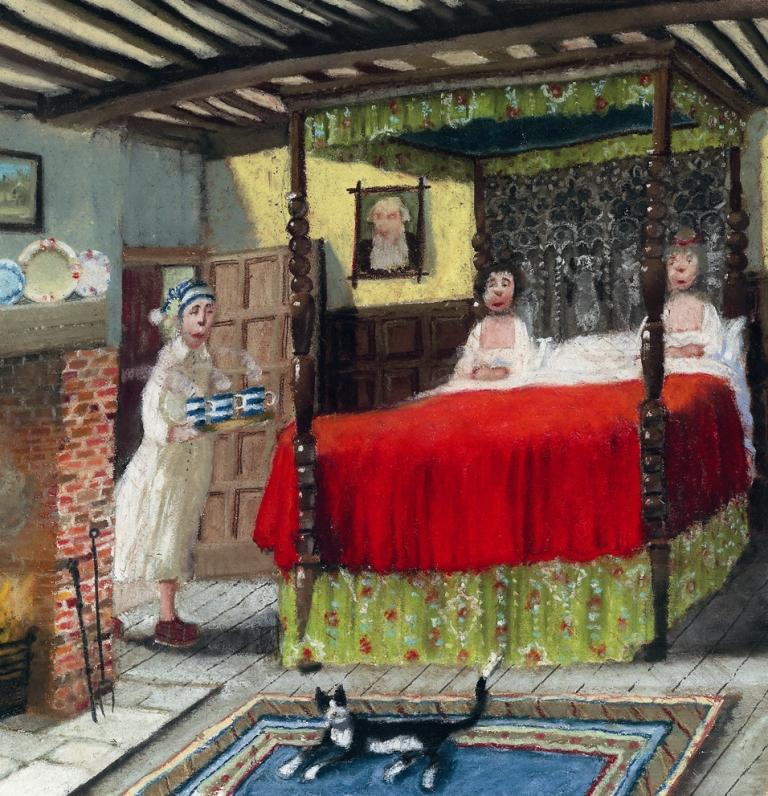 The Summer Wore On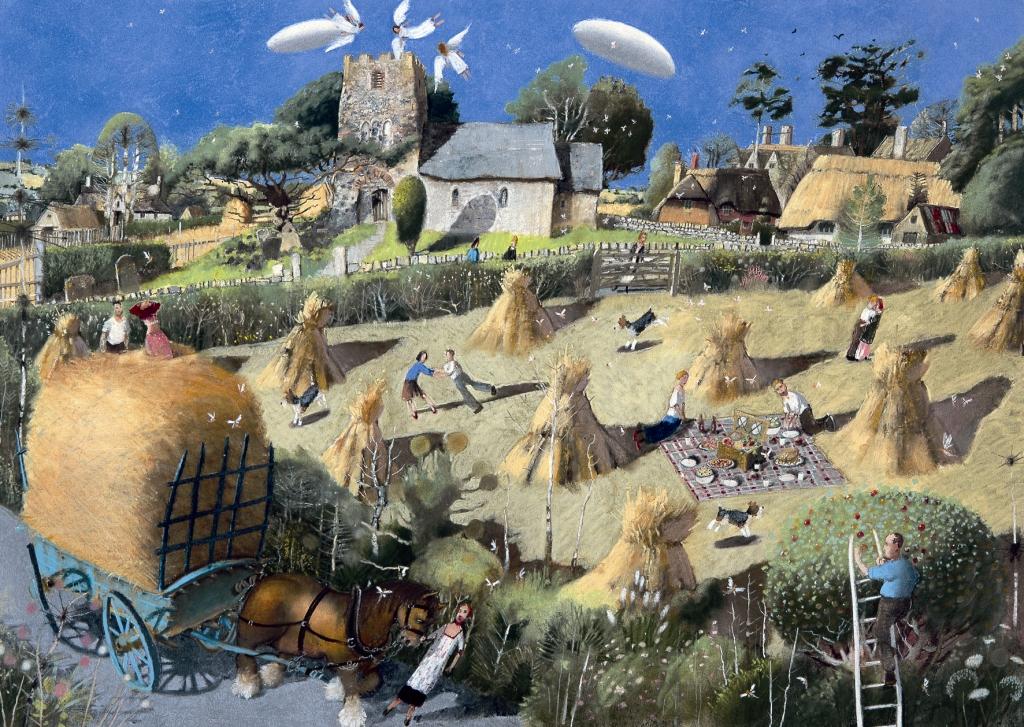 Weekend Visitor