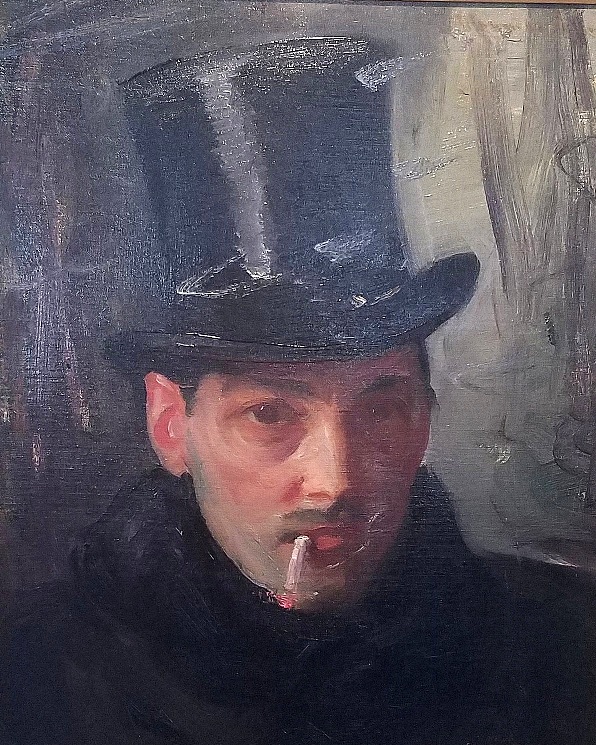 Johann Berthelsen was an American painter born on 25 July 1883 in Copenhagen, Denmark. In 1990, Johann and his family emigrated to the United States, where he won a scholarship to study voice at the Chicago Music College and graduated in 1905. After graduating, Berthelsen toured the United States and Canada performing in operas and concerts and winning acclaim.
In 1910, Berthelsen returned to the Chicago Music College as an instructor and took up painting as a spare time hobby. After his acquaintance with Svend Svendsen, who encouraged him to pursue painting, Johann took classes and made friends with Wayman Elbridge Adams. In 1920, Adams and Berthelsen moved to New York to explore the city's artistic opportunities.
Berthelsen opened a voice studio where he trained students and still painted, mastering the pastel medium. The stock market crash of 1929 collapsed Johann's voice studio, and he switched to painting oil landscapes for sale to maintain his finances. Berthelsen began to gain a reputation as a landscape painter and got patronage from distinguished individuals.
In 1942, Berthelsen and his family moved to Connecticut, and his fame grew after the end of the second World War when art collection was convenient again. Johann was a member of several prestigious societies and participated in many successful exhibitions. He died on 3 April 1972 in Greenwich, Connecticut, after an early accident deteriorated his health.
What was Johann Berthelsen Known For?
Johann Berthelsen was known for painting landscapes of New York in the snow. After his move to New York City with Adams in 1920, Berthelsen settled on a choice of subject matter, which he would maintain for the rest of his career. His oil paintings on panels, canvas, and boards vividly showed the beautiful streets of New York with its skyscrapers, lights, and city life in the snow.
What Art Movement was Johann Berthelsen Associated With?
Johann Berthelsen was associated with the Impressionism art movement.
Johann Berthelsen Artwork
Below are some of the artworks of Johann Berthelsen
Brooklyn Bridge
Central Park Winter
Central Park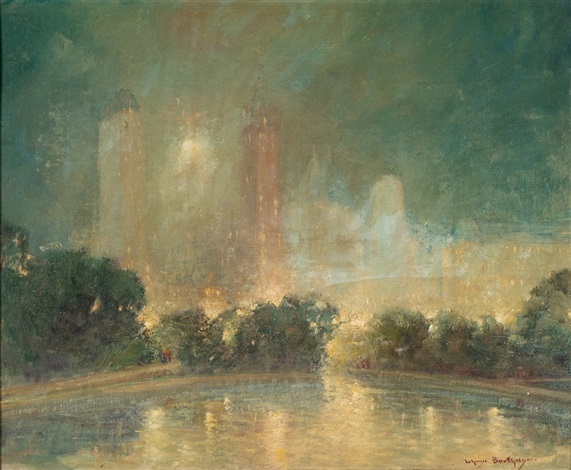 Evening by the Plaza, New York City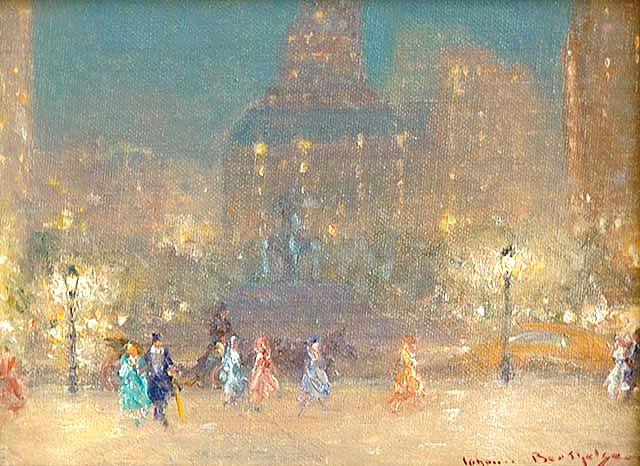 Fifth Avenue and The Plaza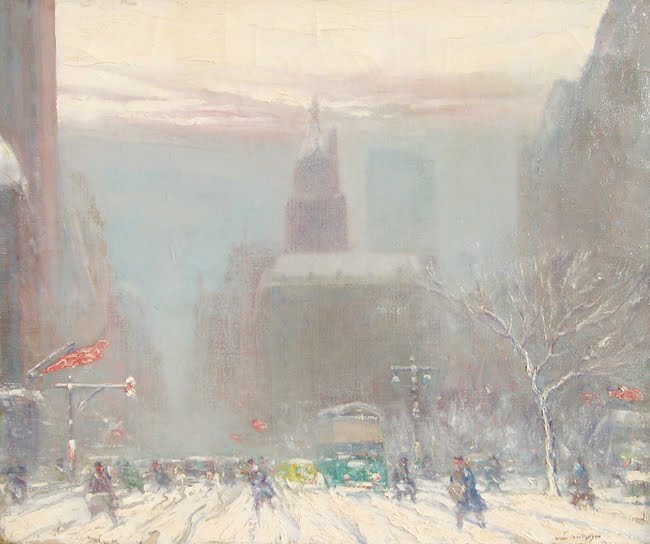 Fifth Avenue Looking North from 23rd Street, Empire State Building,
Moonlight over Brooklyn Bridge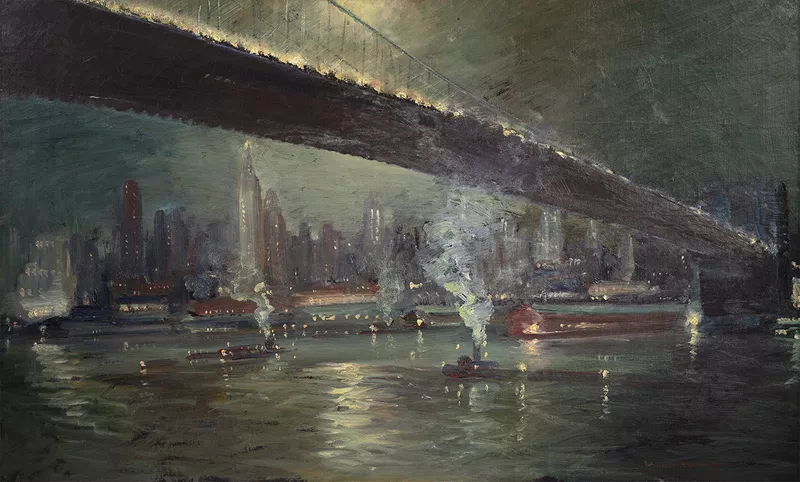 Riverside Church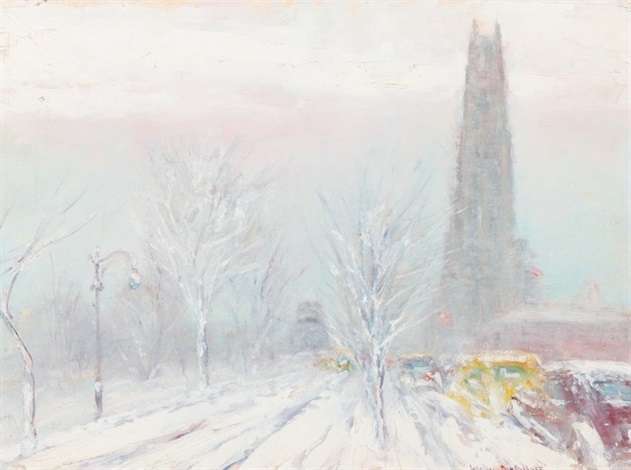 Snowy Day, City Hall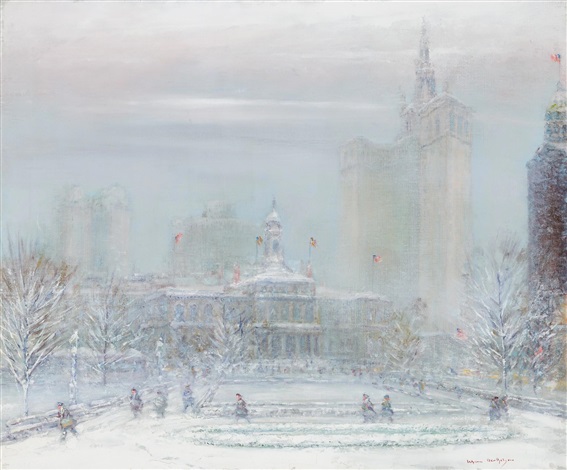 St. Patricks Cathedral, 5th Avenue, New York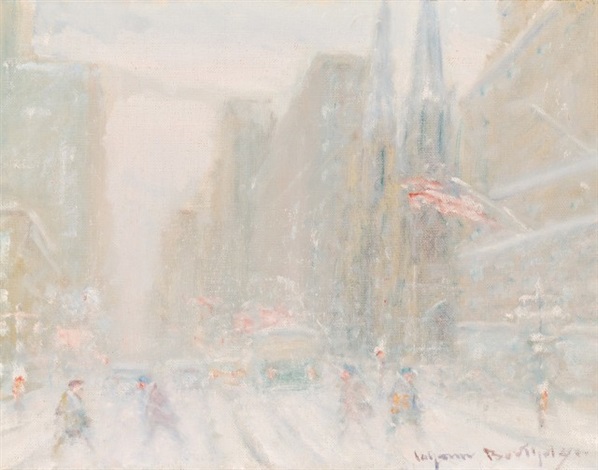 Summer Evening, The Plaza, New York City
Sunset River
Trinity Church from Wall Street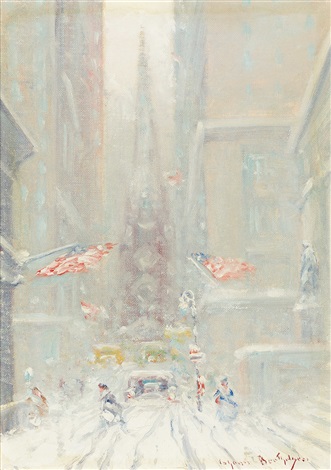 View of St. Patrick's Cathedral, Fifth Avenue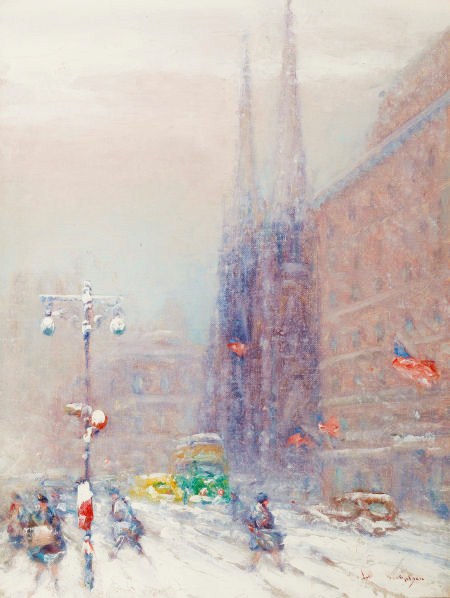 Washington Square Park
Washington Square Arch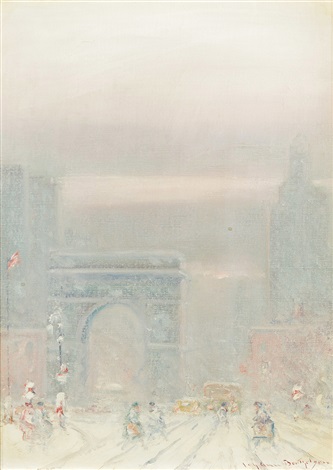 Winter in Washington Square, NewYork