Jerome Blum was an American painter born in Chicago, Illinois, in March 1884. Since witnessing the 1893 World's Columbian Exposition as a child, Jerome wanted to become an artist. His father opposed his artistic dreams, but his mother embraced them as she was an art collector herself.
In 1902, Jerome and his family went on a vacation to Munich, where he first attended an art school to study painting. Afterward, Blum studied at the John Francis Smith Art Academy and the Ecole des Beaux-Arts. However, he left the Paris School to study independently, traveling across Europe, Africa, and Asia.
Blum held and participated in several exhibitions and won acclaim for his works. In addition to painting, he wrote short stories and pieces that appeared in various publications. After being hit by severe illness in 1936, Blum stopped painting but continued to participate in shows before his eventual death in 1956. He is well-represented by distinguished galleries all over the USA.
What was Jerome Blum Known For?
Jerome Blum was known for painting figures, scenes, and still-lifes and as one of the exponents of modern art in the USA. Blum employed the color schemes and compositions of the old European masters in developing his style. His works included oil paintings, etchings, and paper drawings.
Who was Jerome Blum Influenced By?
Jerome Blum was influenced by Henri Matisse, Van Gogh, and Paul Cezanne. The evidence of these artists' influence on Blum's artworks lies in his figure compositions and the use of bold colors. During his independent study trip around the world, the works of these artists fascinated Blum the most.
What Art Movement was Jerome Blum Associated With?
Jerome Blum was associated with the Expressionism art movement.
Jerome Blum Artwork
Below are some of the artworks of Jerome Blum
Fauvist Landscape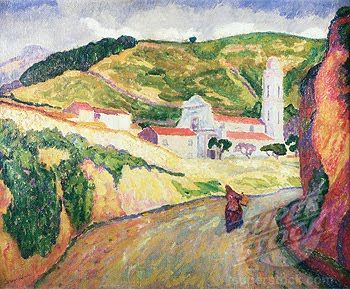 French Port
Scene in Papeete, Tahiti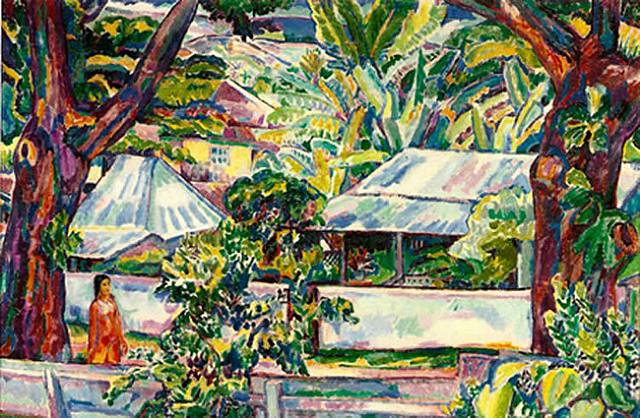 Seascape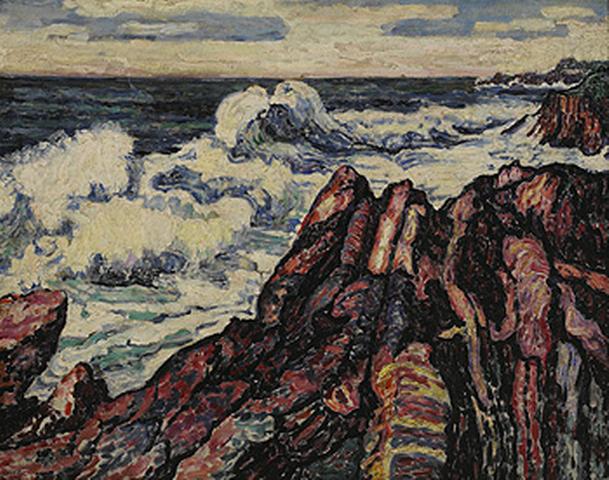 Stairway with Figures, China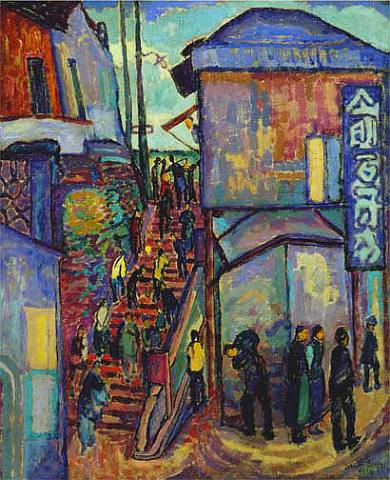 Still Life with Eggplant
Trees near the Sea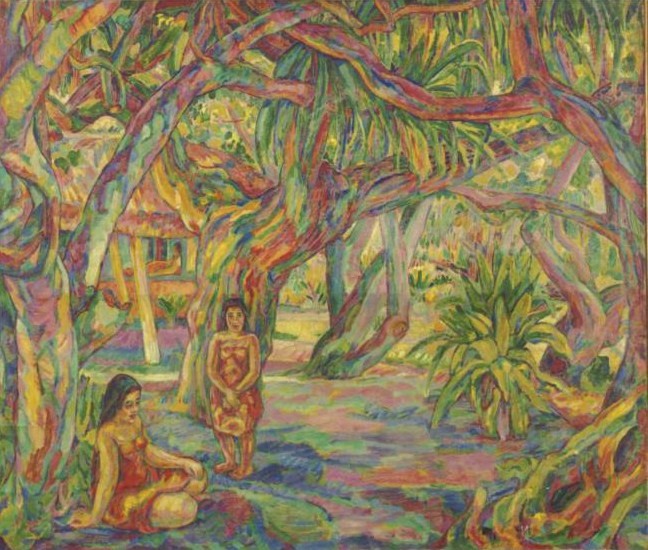 Village Square