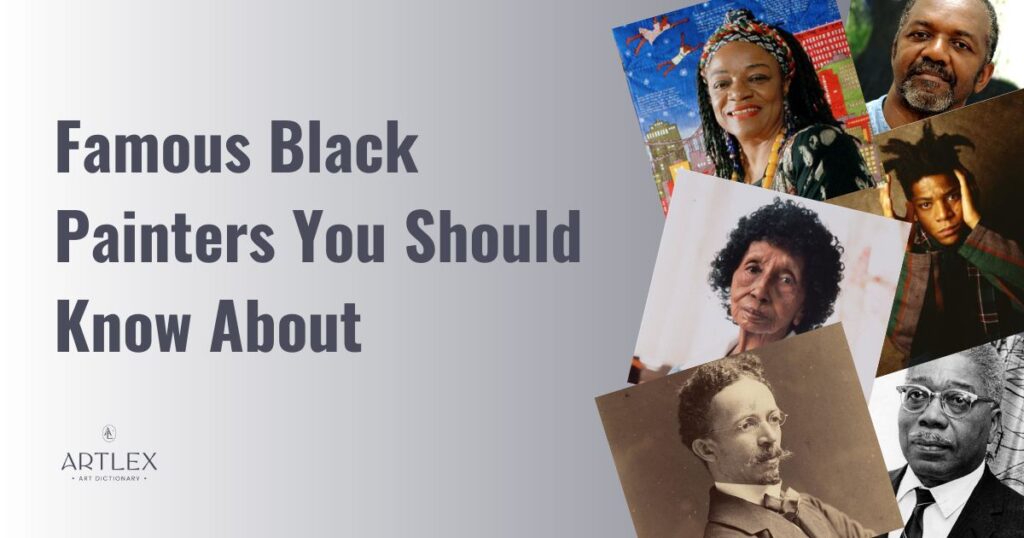 Famous black painters dot the landscape of art history, artists who drew on the experiences of the African American community to create fine art that often made statements about cultural identity and black culture specifically.
Some are African American artists, and some are portrait artists, but each visual artist on this list has earned a place in art history.
1. Joshua Johnson (1763-1824)
The son of a slave and white man, Joshua Johnson was freed after his father purchased him from the man who owned Johnson's mother. He settled in Baltimore as an adult and began painting portraits and working as a limner. He is thought to be the first African American to make a living as an artist, advertising himself as a self-taught genius.
The provenance of 13 paintings was questionable until the 1930s when they were attributed to Joshua Johnson, and art historians began piecing together accounts of his life.
2. Jean-Michel Basquiat (1960-1988)
Jean-Michel Basquiat started his meteoric rise to fame as a graffiti artist. He ended up as a figurehead of the Neo-Expressionist art movement of the 1980s and one of the most famous black artists.
His childhood and roots are murky, as he told harrowing tales of abuse and estrangement from family, but many relatives had very different versions of his early life. Still, he impacted the art world with fellow street artist Al Diaz. They created graffiti under the name SAMO and caught the attention of pop culture.
By age 22, Basquiat became one of the youngest ever to show at the biennial contemporary art exhibit at the Whitney Museum of American Art. He ended up a major art star, which brought pressure. Basquiat succumbed to a heroin overdose at age 27.
3. Henry Ossawa Tanner (1859-1937)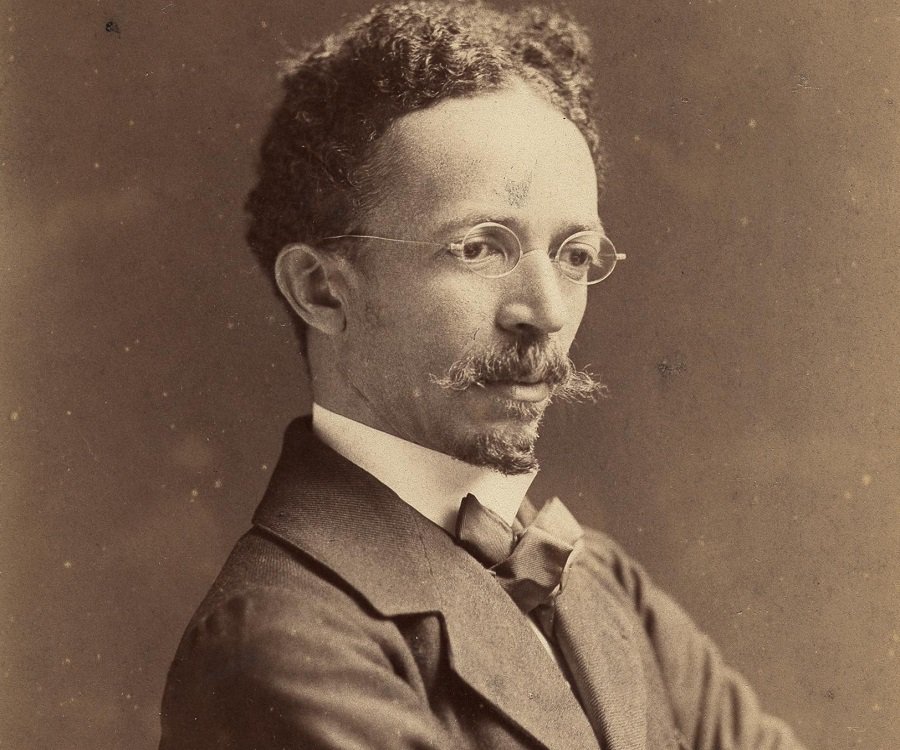 While Joshua Johnson was the first African American artist to make a living as a painter, Henry Ossawa Tanner broke the fame barrier, becoming the first black painter to gain international renown. He lived in France for much of his life (though he grew up in Pittsburgh), even selling a painting to the French government.
Tanner's legacy remains his religious paintings, though his most famous work might be "The Banjo Lesson," which falls outside that category. His art education at the Pennsylvania Academy of the Fine Arts brought him in contact with a teacher called Thomas Eakins, a major force in American art who liked Tanner and his work.
4. Kehinde Wiley (1977- present)
Kehinde Wiley rose to fame upon receiving the commission to paint the presidential portrait of President Barack Obama.
Wiley paints portraits of black people, often painting them in the styles and settings of Old Masters like Correggio and Raphael. He essentially replaces old, white nobility with a contemporary black man in a portrait recalling those older works to show African Americans in positions of power.
One of Wiley's most renowned paintings, "Napoleon Leading the Army over the Alps," resembles Jacques-Louis David's 1801 painting "Napoleon Crossing the Alps." Instead of the French commander, a black man sits atop the raring horse. Among African American artists, Wiley is revered.
5. Kara Walker (1969- present)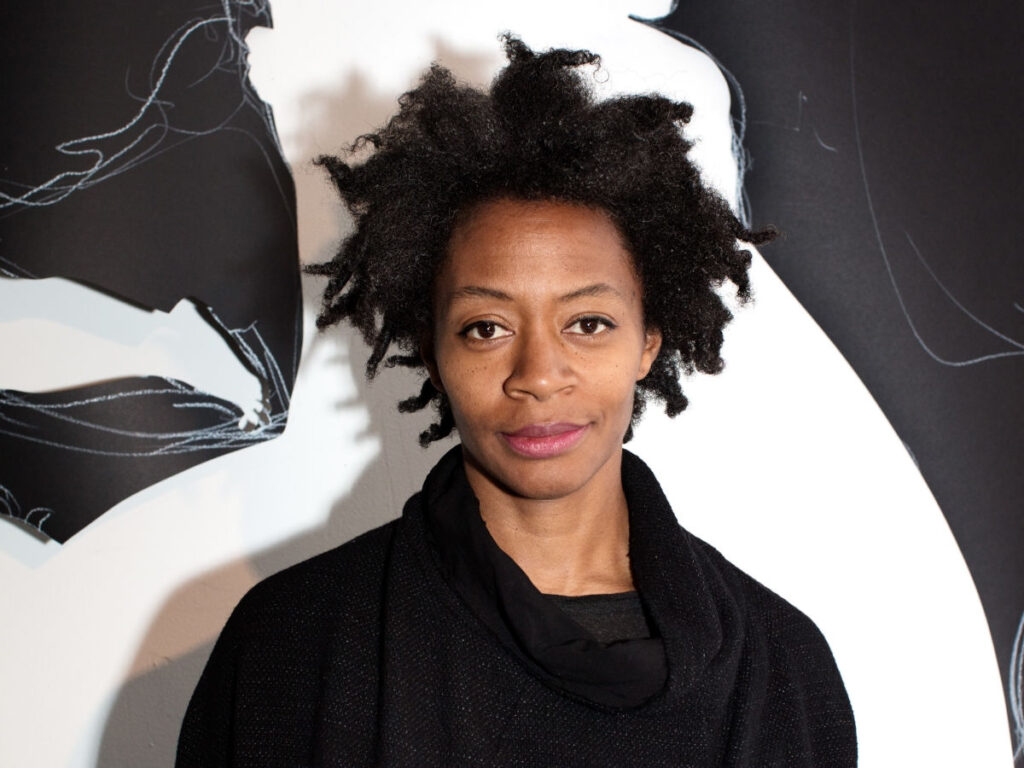 Kara Walker's prolific life as an artist started in California, where she lived a relatively idyllic life. Upon moving to Georgia with her family at age 13, she encountered real racism for the first time. It would inform her work as she developed as an artist, studying at the Rhode Island School of Design.
She rose to prominence with a room-sized installation of black cut-out silhouettes titled "Gone: An Historical Romance of a Civil War as It Occurred b'tween the Dusky Thighs of One Young Negress and Her Heart" in 1994. And in 1997, she became one of the youngest-ever recipients (of any race, not just among African American artists) of the MacArthur Genius Grant at age 27.
6. Prince Demah (1745-1778)
History has preserved precious little about Prince Demah, but we do know that his three known paintings are the only ones painted by an enslaved person in colonial America.
A white slaveowner— Henry Barnes— purchased him in 1769 for the sole purpose of providing him with further art training in London. The Barnes family was loyal to the British government, and persecution caused them to flee to England.
Prince Demah remained behind as a free man and enlisted in the Massachusetts militia in 1777. Less than a year later, Demah, one of the earliest African American artists, died of an illness at around 33 years of age (we do not know his birth date, though it's estimated to be 1745).
7. Wangechi Mutu (1972- present)
Kenyan artist Wangechi Mutu left Nairobi to study in Wales, the Parsons School of Design, and Yale, where she earned a master's degree in sculpture. Despite that lofty achievement, she has become best known among contemporary artists for her work in collage.
Mutu concentrates on the female body, experience, and repression in contemporary society, and as such, some of her work can be disturbing.
She often expands into multimedia, using cutouts from magazines, sculpture, and paintings that refer to cultural phenomena as varied as African traditions, pornography, and science fiction.
8. Horace Pippin (1888-1946)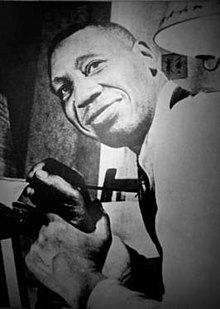 Injured by a sniper bullet in World War I, Horace Pippin took up painting as a form of physical therapy as he sought to regain movement in his damaged right shoulder. He dabbled in the art of pyrography but eventually moved to oil paintings.
After a 1938 solo exhibition, Pippin's so-called naive art (art created by a self taught artist) hit a public nerve as the pop culture of the time was fascinated with primitive and folk art.
During his life, he had exhibitions at the Arts Club of Chicago, the San Francisco Museum of Modern Art, and multiple shows in New York and Philadelphia.
9. Jacob Lawrence (1917-2000)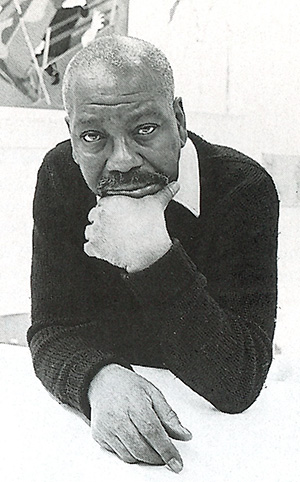 Jacob Lawrence's work consists of a series of paintings that stand as a collection creating one large work. He used neutral and dark colors for backgrounds and applied bright colors from a limited palette for his subjects.
He became the first African American artist to have work acquired by The Museum of Modern Art.
He got noticed upon painting a series of works depicting Harriet Tubman and another of Frederick Douglass. Lawrence sought to depict historical figures as well as the everyday life of an African American. He was a highly decorated artist, receiving awards or other recognition from a variety of organizations:
The American Academy of Arts and Letters
The Guggenheim Foundation
The NAACP
The National Academy of Design
10. Kerry James Marshall (1955- present)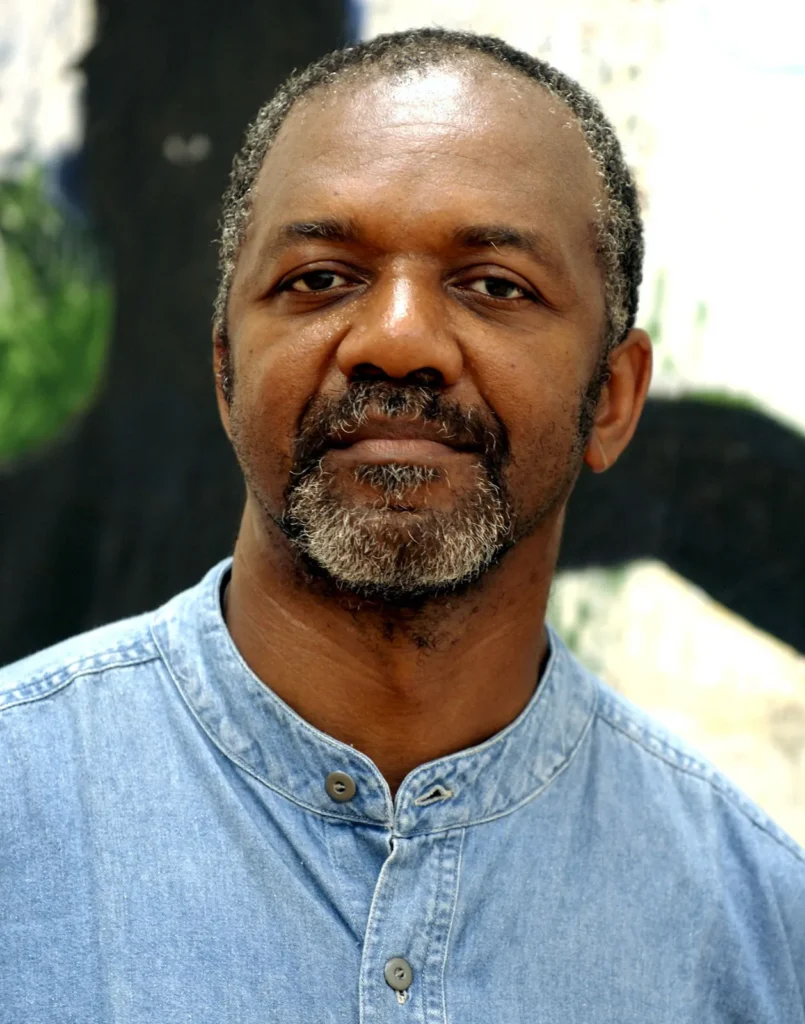 Kerry James Marshall uses his work to confront racial stereotypes, making him one of many black artists to focus on race and its effect on people's experiences in the world.
Often painting his African American subjects in dark shades of black with brilliant white eyes and teeth, Marshall has said he aims to add traditional African art tropes and techniques to his depictions of modern African American life.
In a series called "The Garden Project," Marshall shined a harsh light on the difficulties of living in low-income housing projects, a difficult reality for the contemporary African American. He sought to show the absurdity inherent in naming so many of these places "gardens" and the negative effect such places can have on African American culture.
11. Norman Lewis (1909-1979)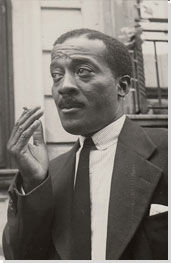 Norman Lewis was a giant of abstract expressionism, though his early work was largely figurative, and he completed at least one formal Cubist painting. He co-founded the Harlem Arts Guild and was associated with the 306 Group, a collection of Harlem artists, writers, and other creatives. Some of them included:
Augusta Savage
Jacob Lawrence
Ralph Ellison
Richard Wright
After fighting for the US in World War II, Lewis was struck by the paradox of fighting against an enemy preoccupied with the idea of a master race and doing that fighting in racially segregated units. This conflict demoralized him and led him into exploring abstract expressionism.
12. Aaron Douglas (1899-1979)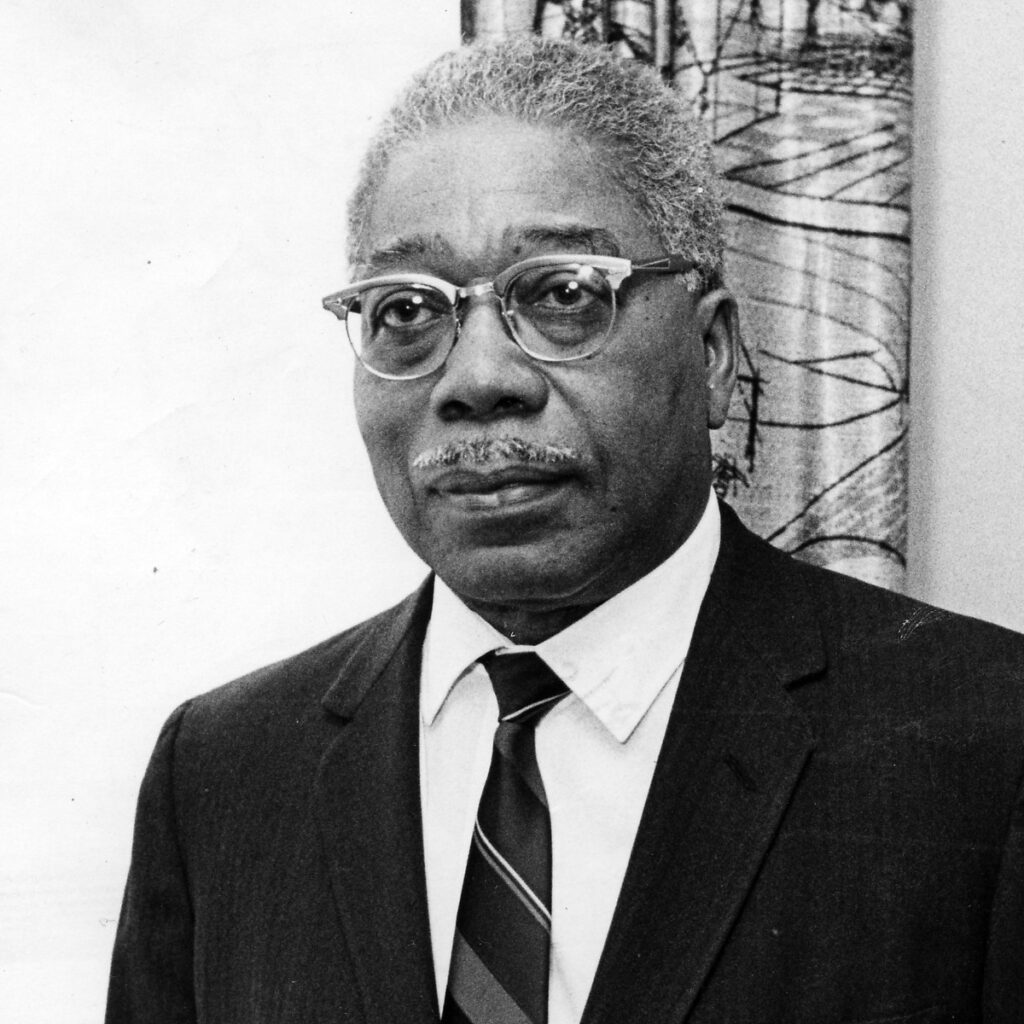 After growing up in Kansas and earning a fine arts degree from Nebraska, Aaron Douglas was drawn to New York after learning of the New Negro movement. Upon arriving in Harlem, he met other African American artists and quickly fell into the Harlem Renaissance and emerged as its leader in the visual arts.
While he had critical success as a painter, he also did a great deal of graphic design, creating art for books and magazines for Harlem Renaissance writers.
He taught at Fisk university for 30 years, and one of his most enduring works, a series of murals, resides there.
13. Gwendolyn Knight (1913-2005)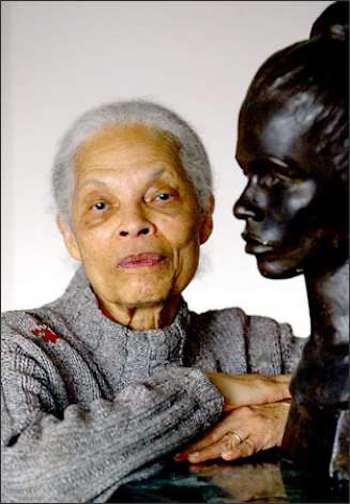 Gwendolyn Knight, married to fellow artist Jacob Lawrence, never exhibited her paintings in an art gallery until the 1970s. Once she started, though, she had several major solo shows even into the 21st century.
Knight painted artwork that showed African American culture, history, and day-to-day life. While she largely worked with oil on canvas, as she got older, she began painting animals more than people or still lifes. She also worked more and more with watercolors.
While many of her contemporaries embrace abstract expressionism, Knight's work always maintained figurative representation.
14. Péju Alatise (1975- Present)
Péju Alatise has made her career by continually reinventing herself. She's kind of like a Nigerian David Bowie that way. She began her artistic life as a painter, focusing on depicting social issues as she experienced them. Alatise believes artists should depict their surroundings, so the patriarchal Nigerian society in which she grew up led her to paint about women's rights.
She began adding other media to her art, like beads and cloth, and eventually branched out to sculpture. Some of her biggest exhibitions have been of her sculptures, and she has written two novels.
15. Chris Ofili (1968-present)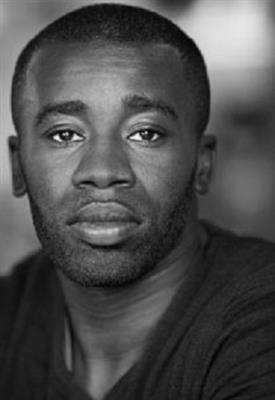 When a painter incorporates elephant feces into his work, it comes as no surprise when his work gets labeled as punk art. But English painter Chris Ofili is more than just the elephant poop guy.
His work seeks to employ irreverence and humor into his depictions of the world around him, incorporating elements as disparate as blaxploitation films, and Ovid's "Metamorphoses."
Ofili, as a result, has endured his share of controversy, as "The Holy Virgin Mary" and "The Upper Room" both crossed over into blasphemy in the eyes of some, and "The Holy Virgin Mary" was even the subject of a lawsuit.
16. Chéri Samba (1965-present)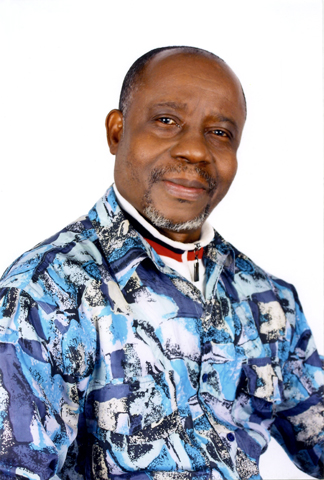 Born David Samba in the Democratic Republic of Congo, Chéri Samba stands today as one of Africa's most revered contemporary painters.
He worked painting billboards and drawing comic strips, and when he began painting in earnest, he used the "speech bubble" aesthetic from comics to add a narrative element to his paintings.
Samba is associated with the Congolese "Popular painting" school, and he paints the everyday life of Kinshasa. While he is a figurative artist, much of his later work contains fantasy or science fiction elements.
He addresses social issues like corruption and AIDS, both sizable challenges in many African nations.
17. Rozeal (1966-present)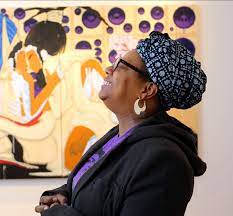 Formerly known as Iona Rozeal Brown, Rozeal's paintings explore the relationship of African American culture to others around the world, though she largely focusses on Japanese culture. She often employs a Japanese woodblock painting style called ukiyo-e, though she uses more vibrant colors than the 300-year-old art form traditionally does.
She studied kinesiology at the University of Maryland but chose an artistic career instead. Rozeal's paintings often address how one culture affects another, and she explores the nature of appropriation and how there exists a fine line between it and appreciation of the culture in question.
18. Robert S. Duncanson (1821-1872)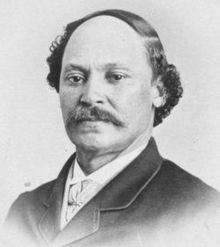 Born in New York to free parents, Robert S. Duncanson spent most of his life in Ohio where he pioneered the Ohio River Valley landscape tradition. After spending time as a portraitist, he chose to focus on landscapes.
Duncanson's success as a painter transcended race and borders. He was internationally renowned for his landscapes— some of which were nearly ten feet tall— and for his tireless work for the abolitionist cause. He is thought to be one of the first famous African American artists to achieve international acclaim.
19. Faith Ringgold (1930-present)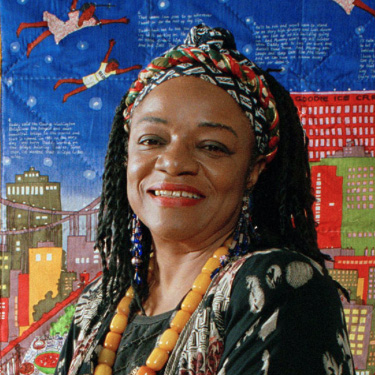 Faith Ringgold may be best known as a quilter. She has created intricate story quilts of enduring beauty. But first, she was a painter. And living through the 1960s and the Civil Rights movement, she told more than one writer that she couldn't simply paint landscapes and pretend that life as a black woman in America was easy.
Her paintings highlighted the casual and intrinsic racism in many daily occurrences in the US, and she also sought to depict how these experiences look through the eyes of an African American woman.
With discrimination and racial unrest all around her, she stopped painting and switched to quilting. Painting, she felt, was an art form with direct ties to European ideals, and those ideals were the very ones driving racial discrimination.
20. Amy Sherald (1973-present)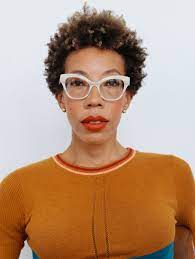 Born in Georgia, Amy Sherald studied abstract expressionism under Grace Hartigan and received an MFA from the Maryland Institute College of Art.
Sherald has traveled the world painting, studying, and exhibiting. She focuses less on African American history in her work, choosing instead to concentrate on the cultural experiences of African Americans in contemporary culture.
She was selected to paint the official portrait of First Lady Michelle Obama when Kehinde Wiley was chosen to do the same for President Barack Obama. The painting was well received, and Sherald went on to immortalize Breonna Taylor in a painting for the cover of the September 2020 issue of "Vanity Fair" during the Black Lives Matter movement.
21. Sargent Claude Johnson (1888-1967)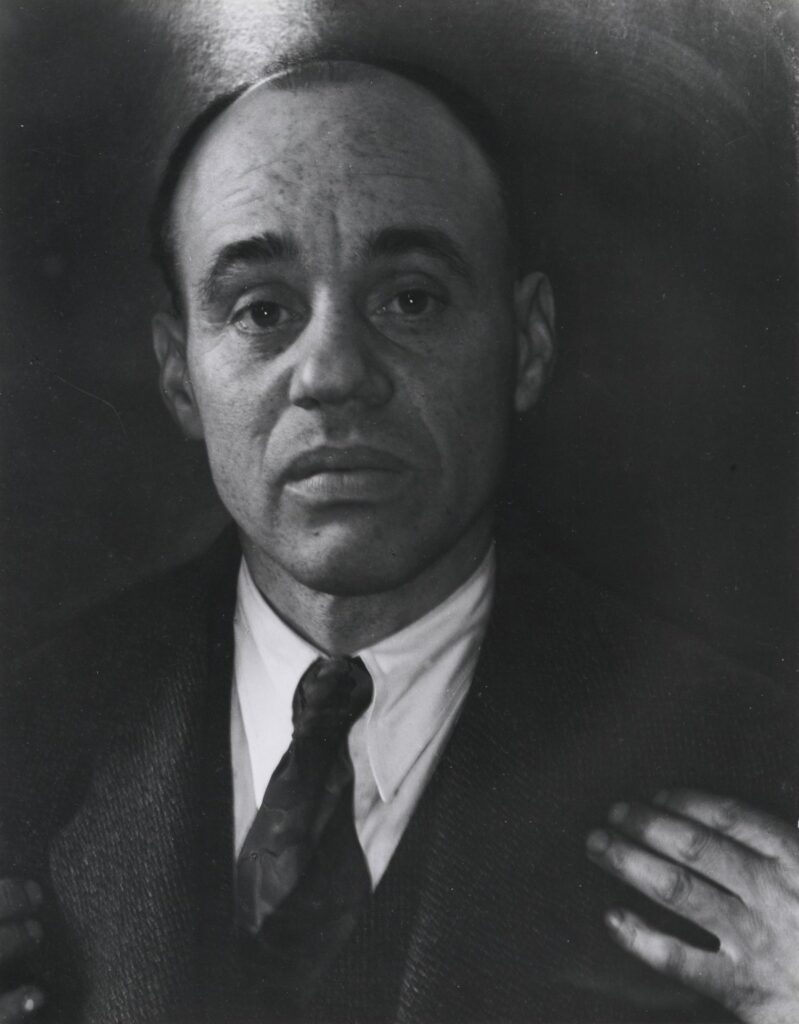 Sargent Claude Johnson was revered as a sculptor but was also one of the first African American artists to achieve success as a painter in California. Despite being on the other side of the country, he was profoundly influenced by the Harlem Renaissance.
He studied at the California School of Fine Arts, and as he grew as a painter, he began expanding into other media, including ceramics, terracotta, and sculpture.
22. Elizabeth Catlett (1915-2012)
As persecuted African American artists go, you'd have to look hard to find one who had it worse than Elizabeth Catlett. She was exquisitely educated, studying at Howard University, the School of the Art Institute of Chicago, the South Side Community Art Center, and the University of Iowa.
While teaching art in Iowa, she worked with Grant Wood. His work influenced hers, as did that of Frida Kahlo and Diego Rivera when she met them several years later.
She painted African American subjects and used Mexican subjects later when she was essentially exiled there. Her activism in a Mexico City railroad strike brought her into Communist circles, and she was named an undesirable alien by the US government.
She ended up as much an African Mexican artist as she was an African American painter.
23. Alma Thomas (1891-1978)
After teaching art for 35 years at a Washington, D.C. high school, Alma Thomas painted recreationally until her retirement. At that point, she began gaining recognition as one of the great African American artists.
She was part of the Washington Color School, a movement employing vibrant colors in minimalist and abstract works. Rather than focus on injustice and racial divides in the world around her, Thomas chose to paint to emphasize happiness and beauty in the world.
24. Laura Wheeler Waring (1887-1948)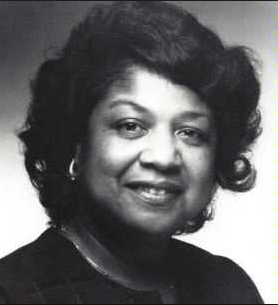 Known as much for teaching art as for creating it, Laura Wheeler Waring painted portraits of other African American artists, especially those associated with the Harlem Renaissance.
She was born in Connecticut, taught in Philadelphia, and lived in Paris twice. There, she studied, practiced, and even exhibited in a Parisian art gallery.
Though she was an intensely private person, meaning we know relatively little about her life, Waring became a famous African American artist by painting meaningful paintings that were well-received by critics and the public alike.
25. Charles Alston (1907-1977)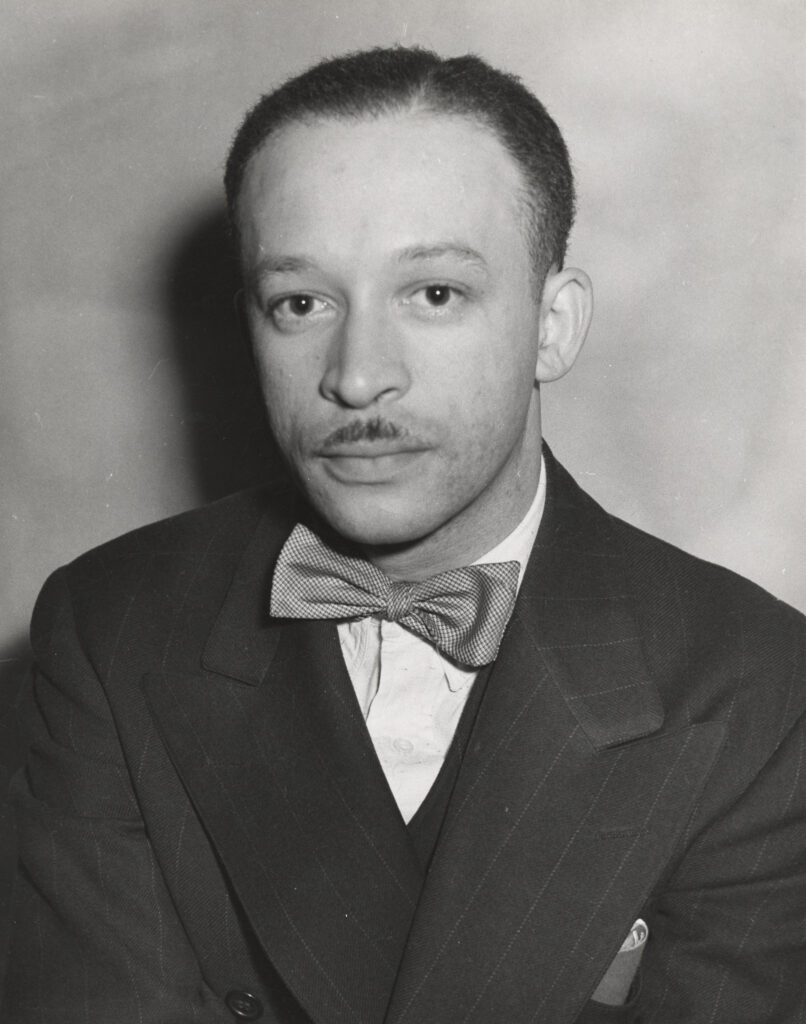 Charles Alston eschewed the idea of so-called black art, believing instead that the African American experience was not just the black experience, but an American experience.
As the first African American supervisor for the Works Progress Administration (WPA), Alston oversaw murals and other art projects. He also designed and painted some himself.
He was also a sculptor, creating an iconic bust of Dr. Martin Luther King, Jr. When that piece went on display in 1990 at the White House, it became the first image of an African American ever displayed there.
26. Clementine Hunter (1887-1988)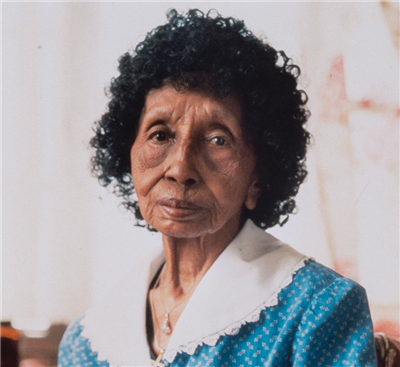 Living on a Louisiana cotton plantation for most of her life, Clementine Hunter did not start painting until after she became a grandmother. She first painted on a window shade with paints she found.
She grew to become an African American painter who depicted life on the farm, showing everyday occurrences like working in the fields and attending church events.
Renewed interest in folk art in the 1970s brought her work to the public's attention, at which time she had some of her paintings shown at the Museum of American Folk Art in New York.
27. Loïs Mailou Jones (1905-1998)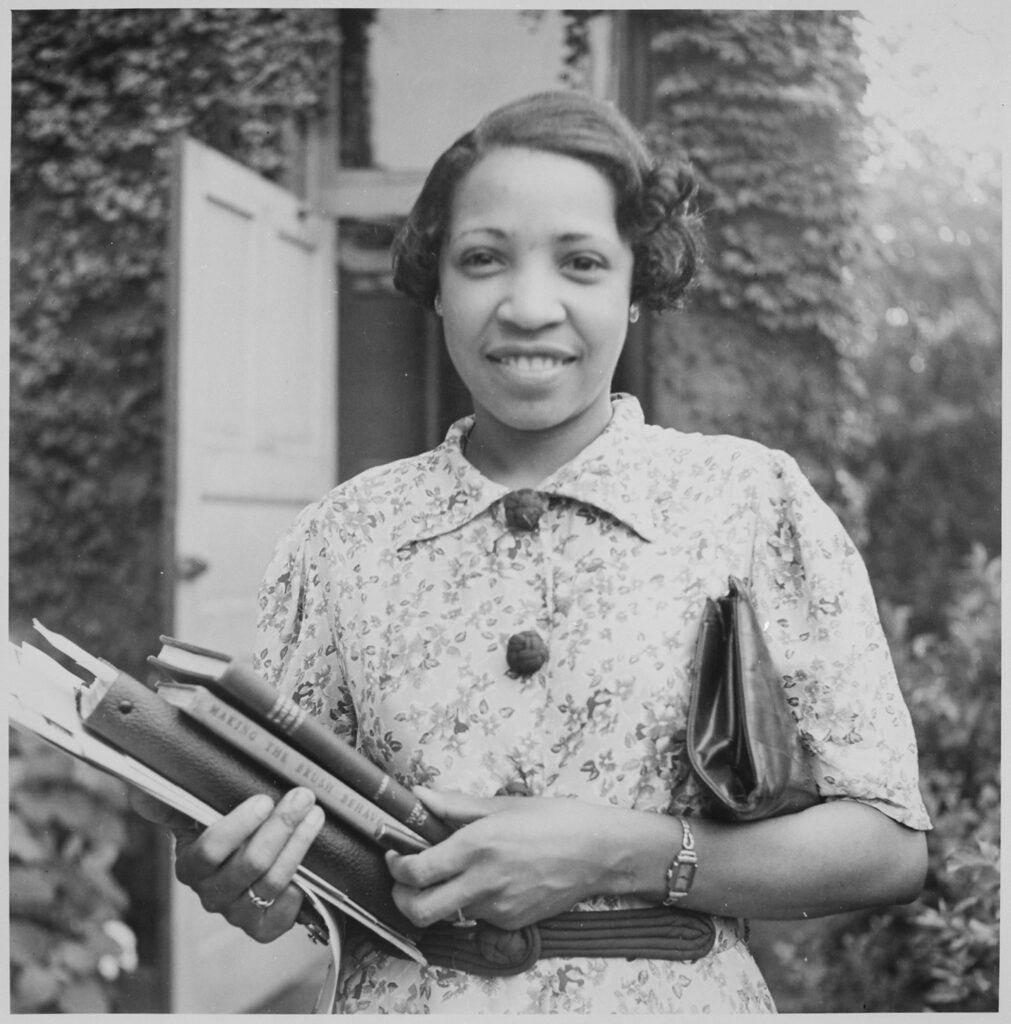 Loïs Mailou Jones graduated from the School of the Museum of Fine Arts in her native Boston before designing textiles in New York City. In 1928, she stopped that and joined the North Carolina Palmer Memorial Institute faculty.
She studied in Paris and Italy before World War II, producing many watercolors. In her paintings, she used tribal motifs from African art. She later incorporated elements of Haitian art she experienced with her Haitian husband.
She spent more than 40 years on the faculty of Howard University, teaching art to such African American artists as Elizabeth Catlett and David Driskell.
Final Thoughts
African Americans and black artists from other countries bring new perspectives to Western art, whether their experiences come from the American Civil War or life in the time of hip hop. These 27 painters have contributed mightily to the artistic canon, and all the art they represent continues its relevance in visual culture.