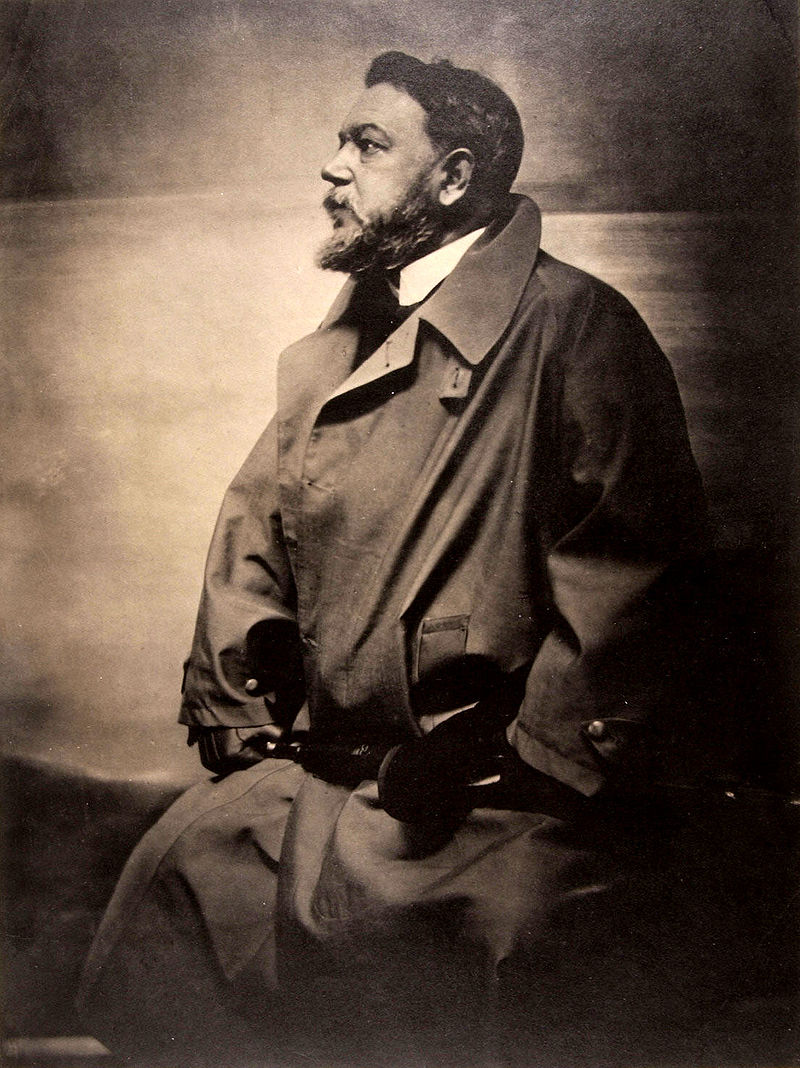 Joaquín Sorolla is a Spanish artist best known for his talent in capturing the effects of light and his mastery of plein air painting. Born on February 27, 1863, in Valencia, Spain, Sorolla displayed an early aptitude for art. He studied at the Academy of San Carlos in Valencia and later at the Real Academia de Bellas Artes de San Fernando in Madrid. Sorolla's knowledge as an artist grew through his travels to various European countries where he absorbed diverse artistic influences. In the late 1880s, Sorolla became a full-time artist, gaining recognition for his vibrant and evocative works. He passed away on August 10, 1923, in Cercedilla, Spain.
What Does Joaquín Sorolla Paint About?
Joaquín Sorolla painted scenes of everyday life. He captured the beauty of landscapes, seascapes, and beach scenes. Sorolla had a particular fascination with the effects of light and how it played upon his subjects, infusing his paintings with a vibrant and atmospheric quality. He was also known for his portraits, which portrayed his subjects with great sensitivity and an attention to detail. Additionally, Sorolla tackled social and historical themes, creating powerful and emotive works that highlighted the struggles and triumphs of the human condition.
Who Was
Joaquín Sorolla

Influenced By?

Joaquín Sorolla was influenced by the works of the Spanish Old Masters such as Diego Velázquez and Francisco de Goya. He admired their mastery of technique and ability to capture light and expression. Sorolla also looked to the Impressionist movement, particularly the works of Claude Monet and Joaquín's contemporary, John Singer Sargent. He was captivated by their use of color, loose brushwork, and emphasis on capturing fleeting moments. Sorolla's travels to countries like Italy and the United States exposed him to different artistic traditions, which further shaped his style.
What Art Movement Is
Joaquín Sorolla
Associated With?
Joaquín Sorolla is primarily associated with the Impressionist movement. He was deeply influenced by the principles of Impressionism, particularly its emphasis on capturing the effects of light and color in the natural world. Sorolla's brushwork and technique reflected the loose and spontaneous style often associated with Impressionism. His paintings often featured vibrant colors, broad strokes, and a focus on capturing the fleeting moments of everyday life.
Joaquín Sorolla

Artwork

Joaquín Sorolla's works were displayed at the Petit Palais in Paris, alongside those of John Singer Sargent. A special exhibition of Sorolla's works also took place at the Prado in Madrid in 2009, followed by a visit to the Oscar Niemeyer Museum in Curitiba, Brazil, in 2010. From December 2011 to March 2012, Sorolla's pieces were exhibited at the Queen Sofía Spanish Institute in New York, featuring artworks used during his research for Vision of Spain. The Sorolla & America exhibition explored his unique relationship with the United States. In 2016, the Munich Kunsthalle hosted a major Sorolla exhibition. The National Gallery in London presented a temporary exhibition titled Sorolla: Spanish Master of Light in 2019. Finally, in 2022, the Palazzo Reale in Milan held a significant temporary exhibition titled Joaquín Sorolla: Pittore di luce (Painter of Light). Below are a few of his creations.
The death of Pedro Velarde y Santillán during the defence of the Monteleon Artillery Barracks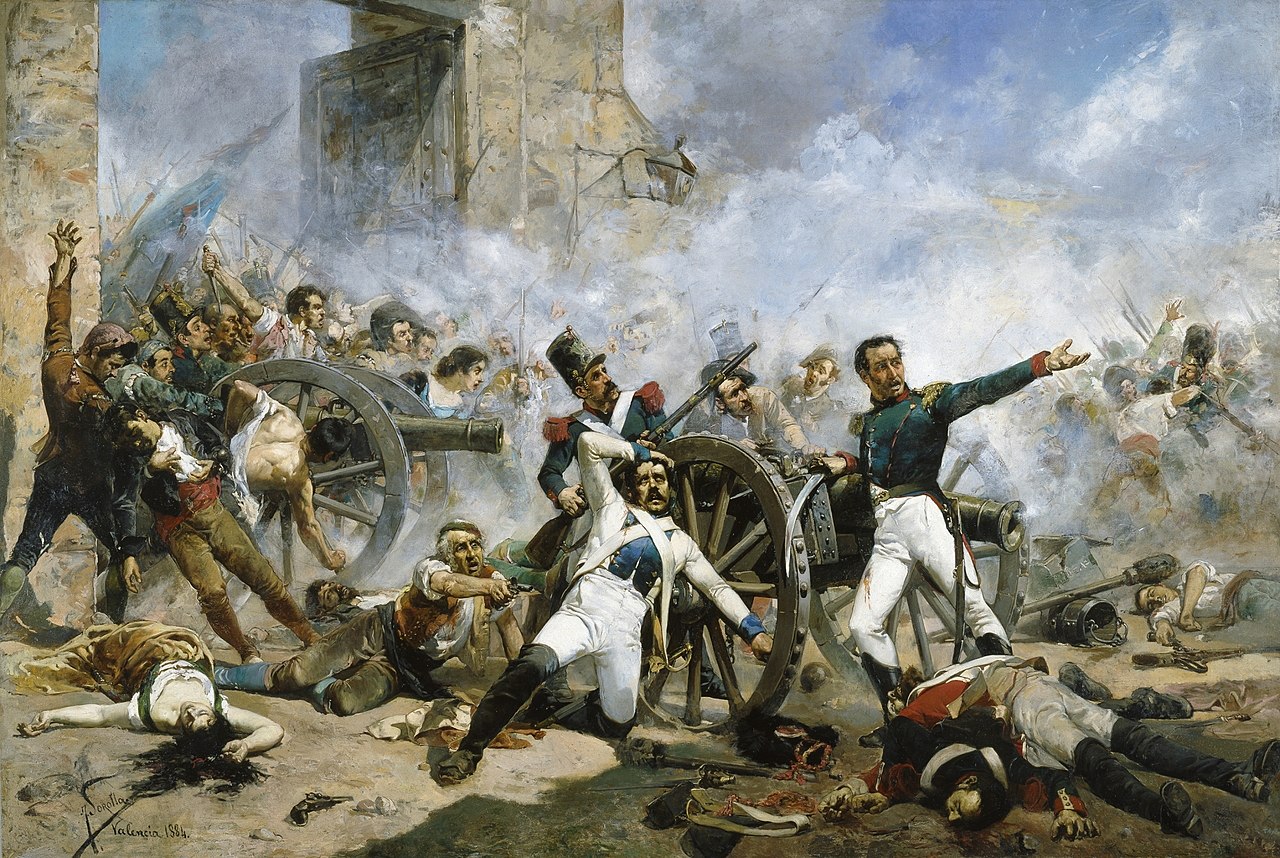 "Sad Inheritance!"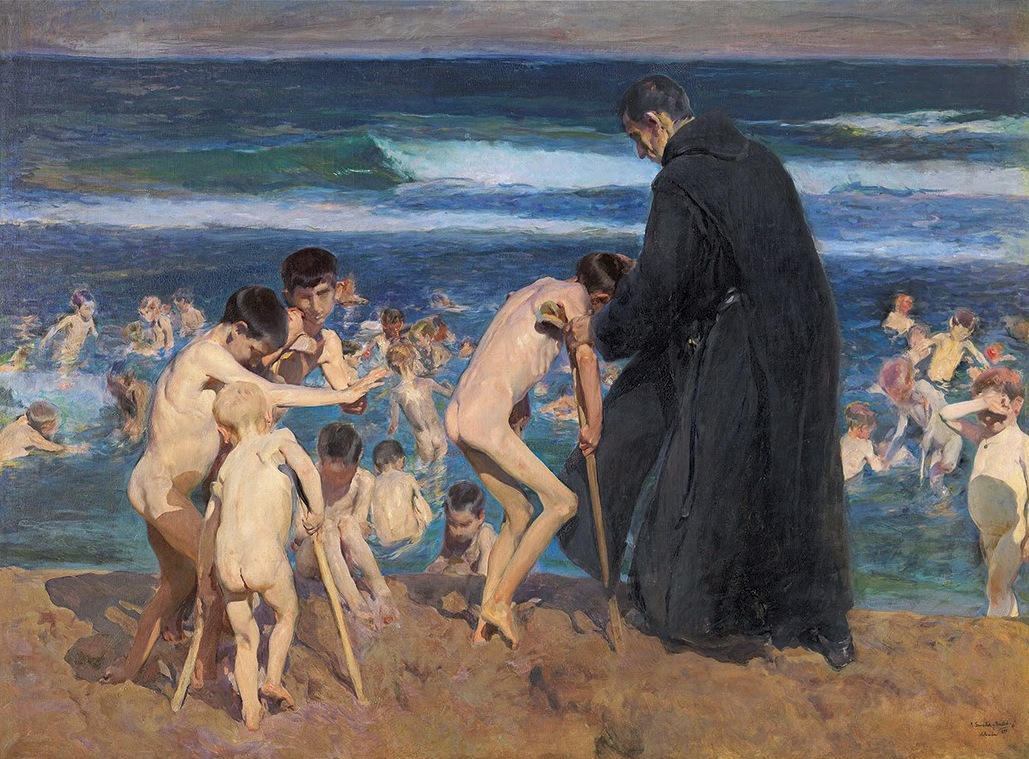 "My Wife and Daughters in the Garden"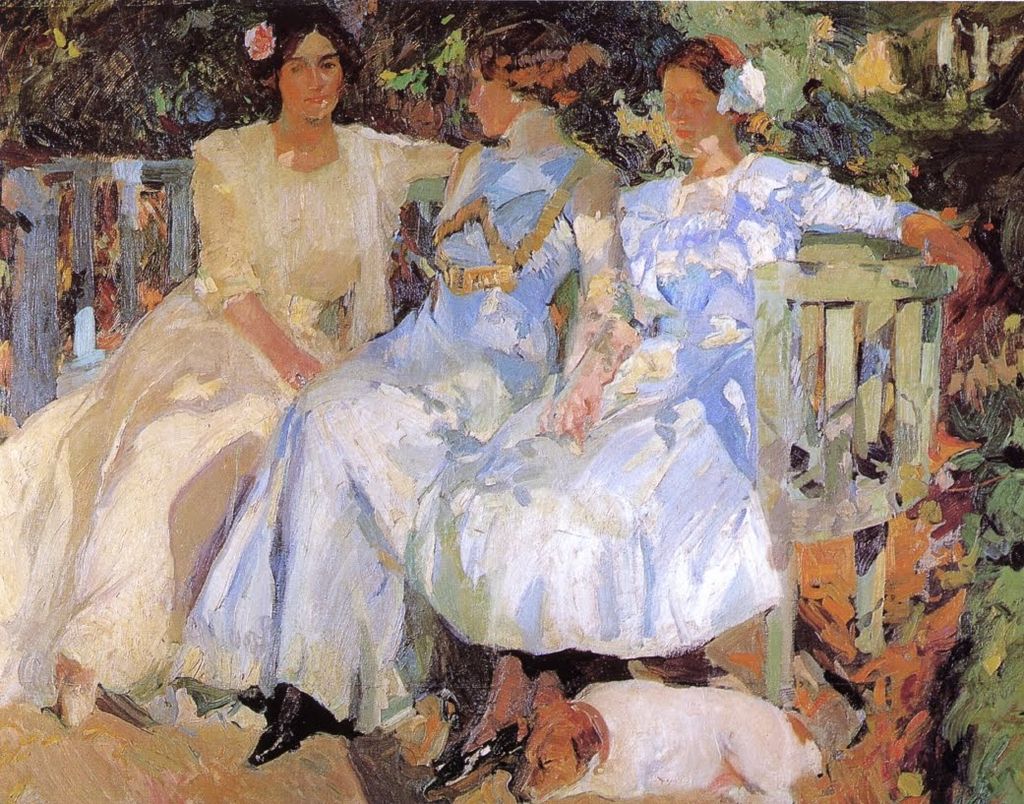 American President William Howard Taft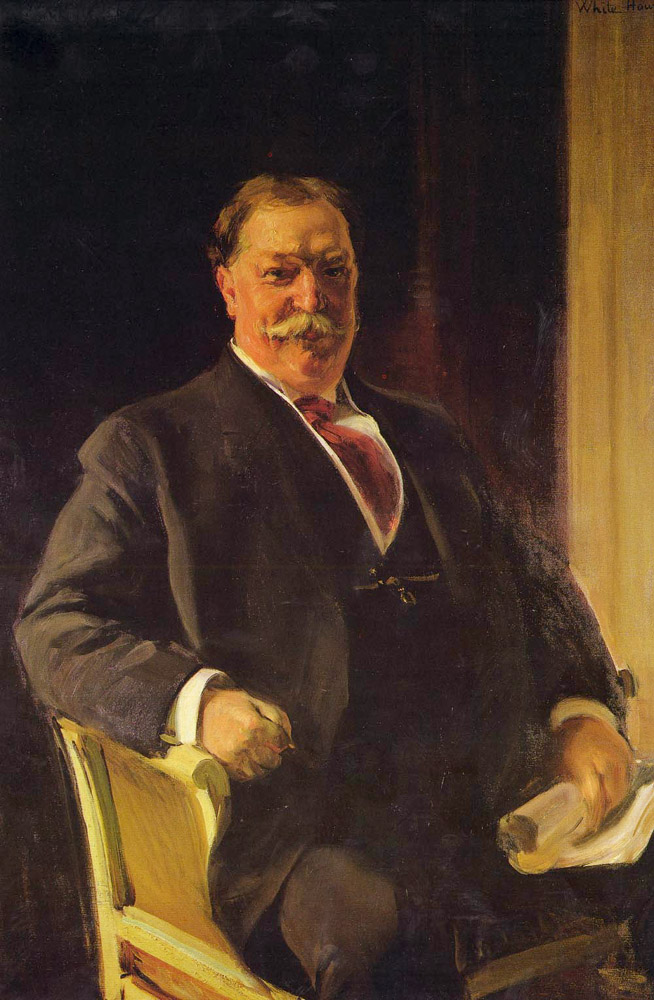 "Portrait of Dr Simarro at the microscope"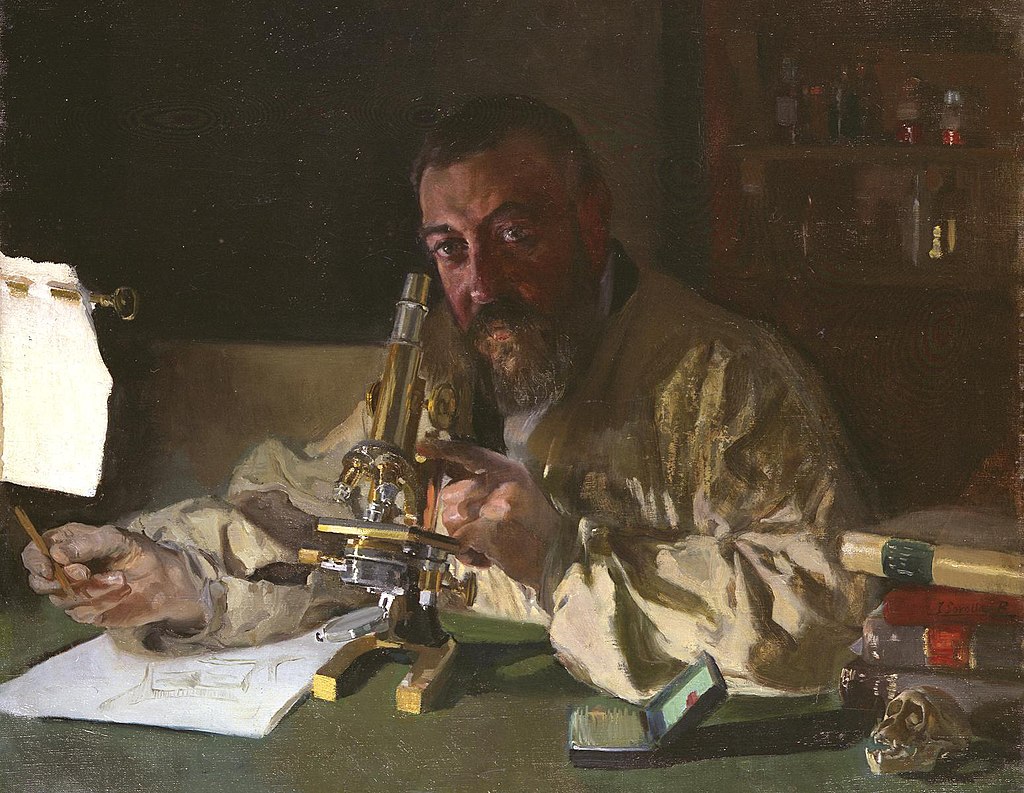 "Children on the beach"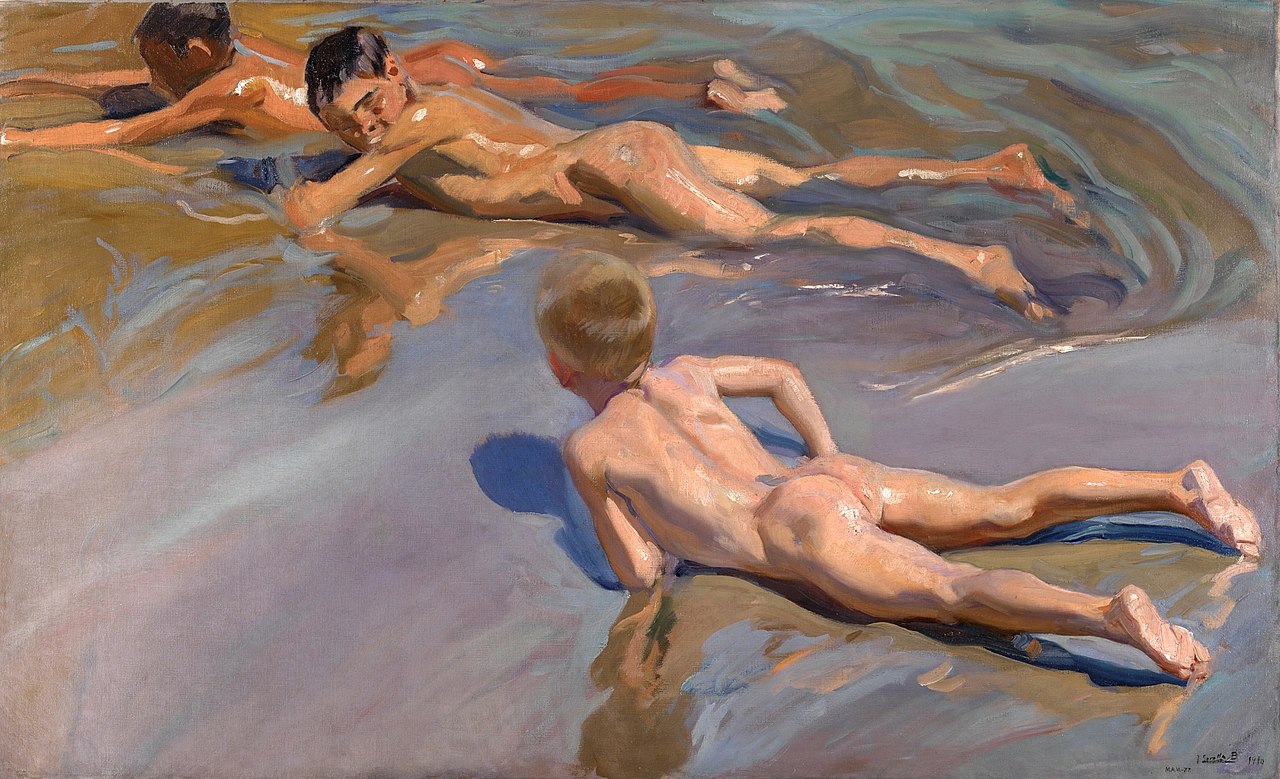 "Walk on the Beach or Paseo a orillas del mar"
Castilla or La fiesta del pan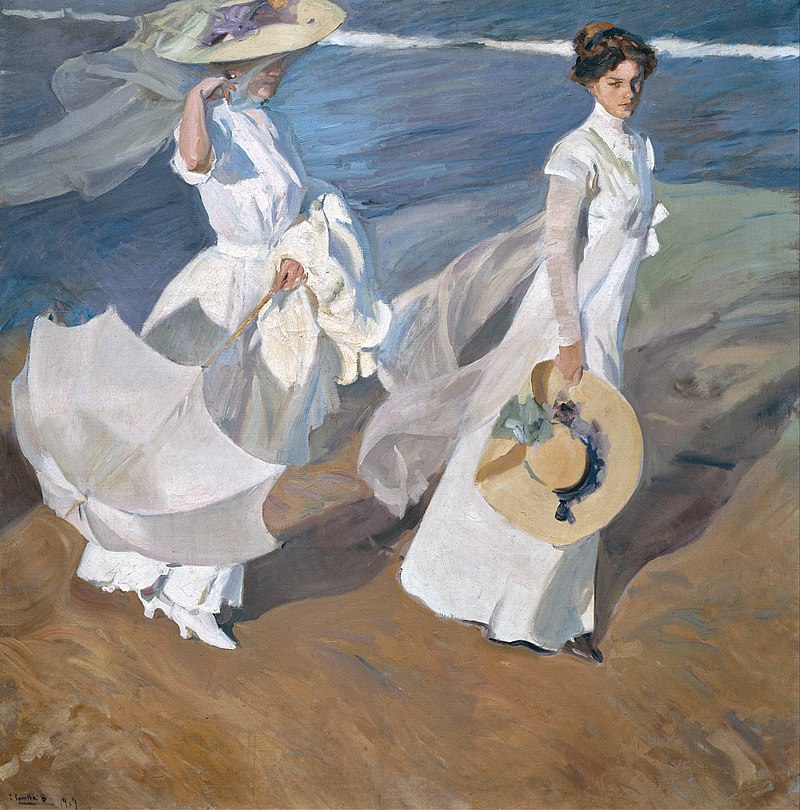 "Castilla or La fiesta del pan"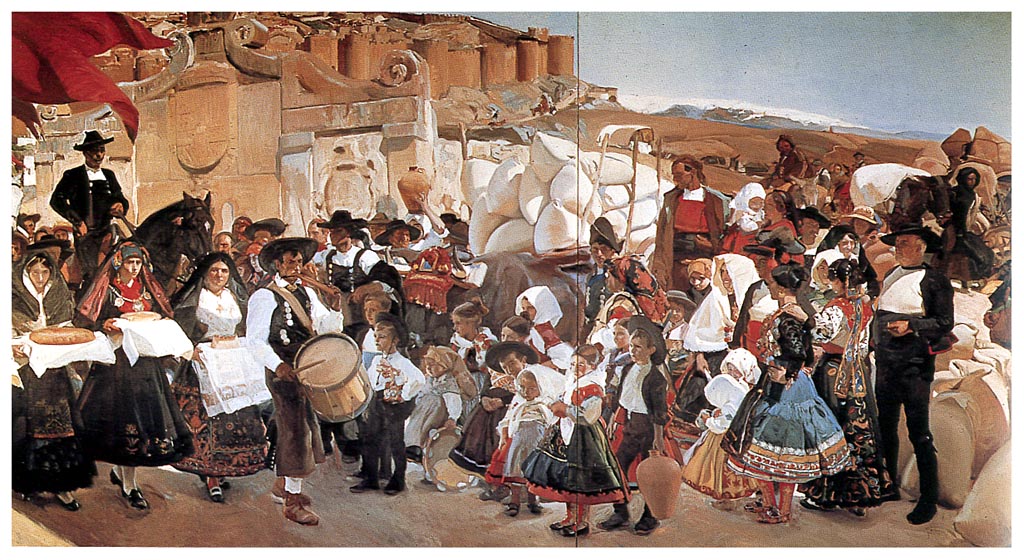 "Niña"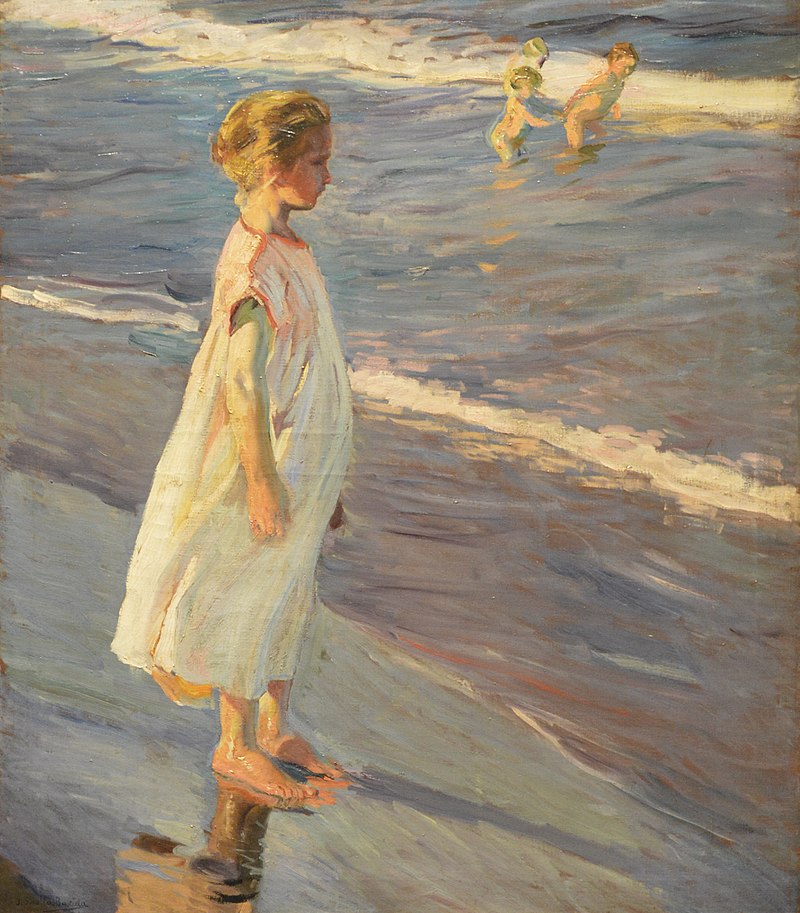 "Señora de Sorolla in Black"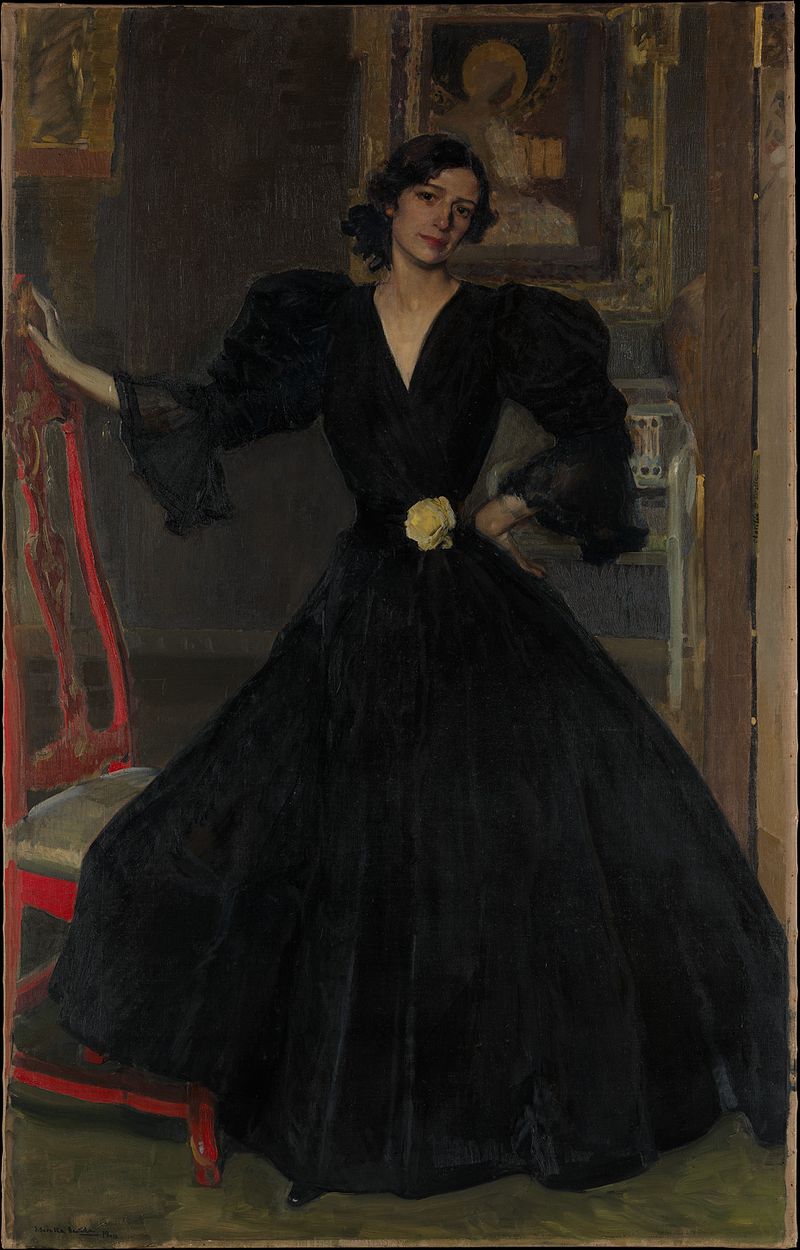 "Running along the Beach, Valencia"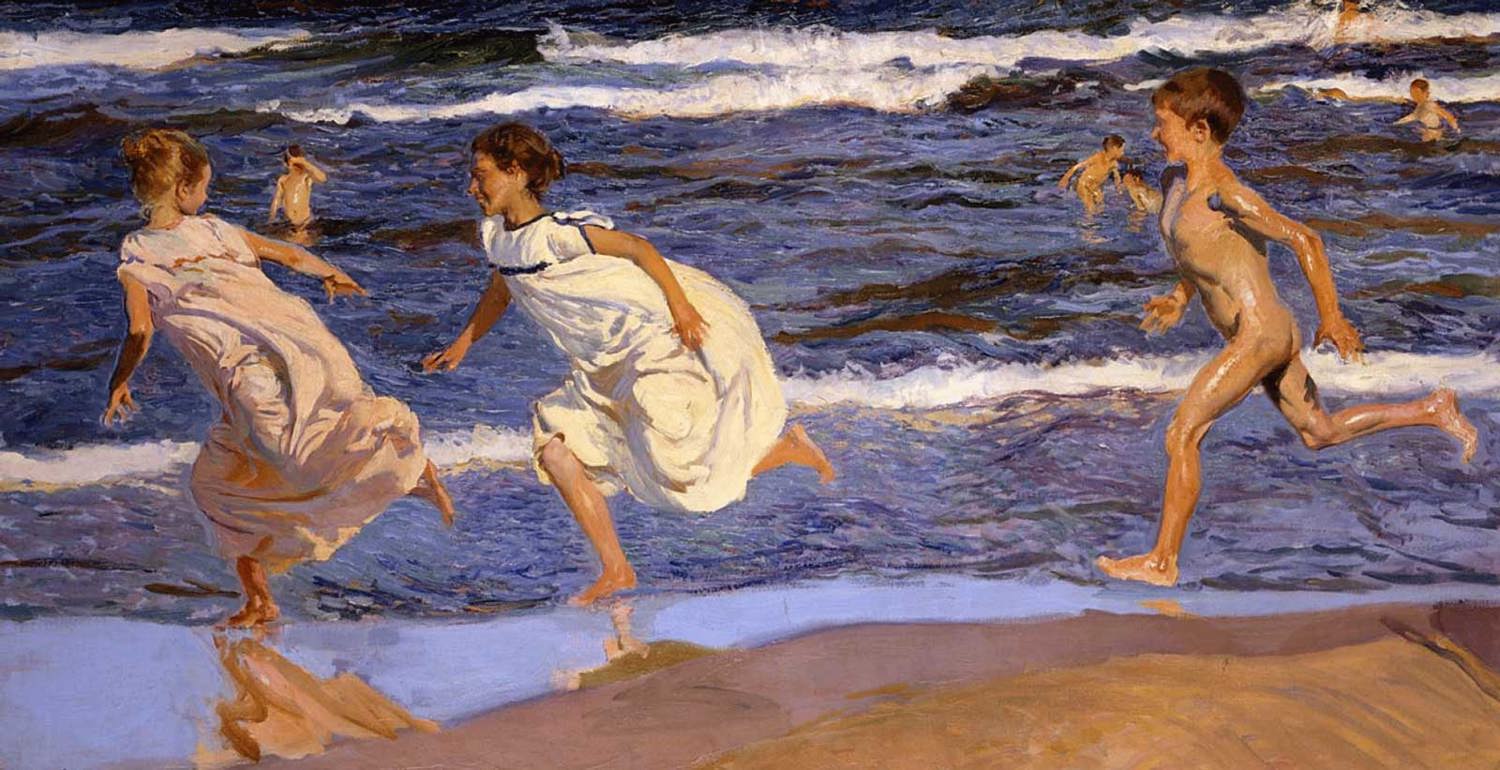 "Sketch for the Decoration of the Hispanic Society"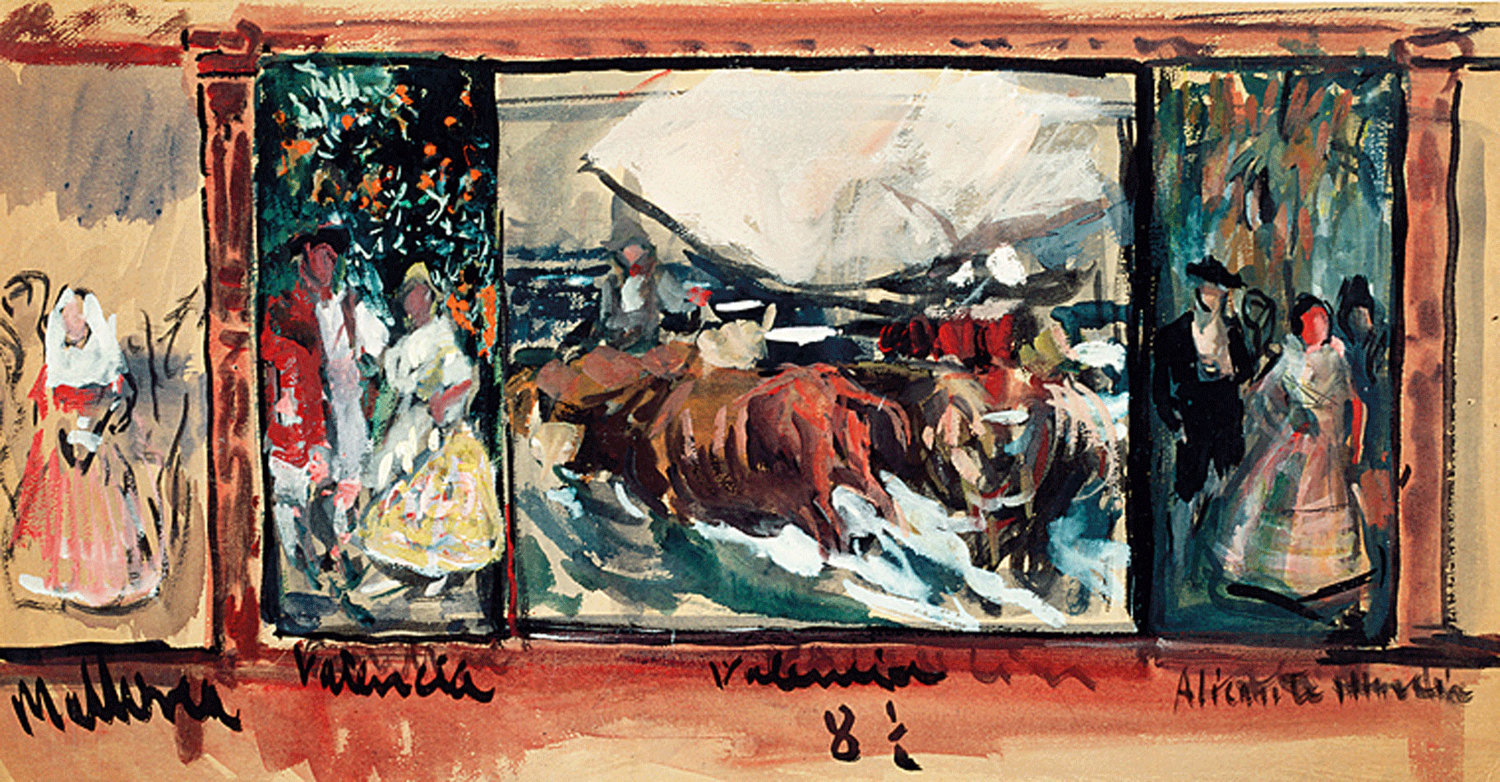 "Singing girl"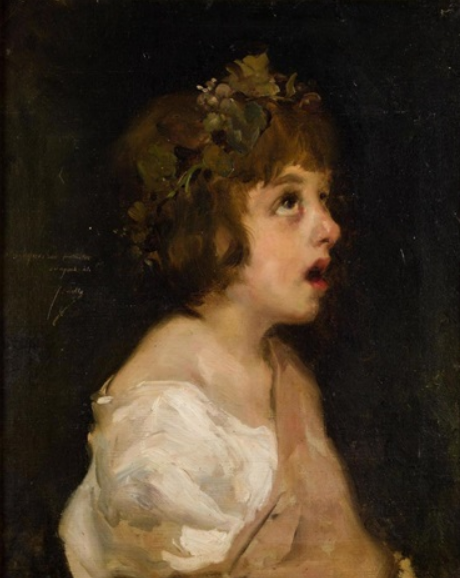 "Figura de un romano con túnica"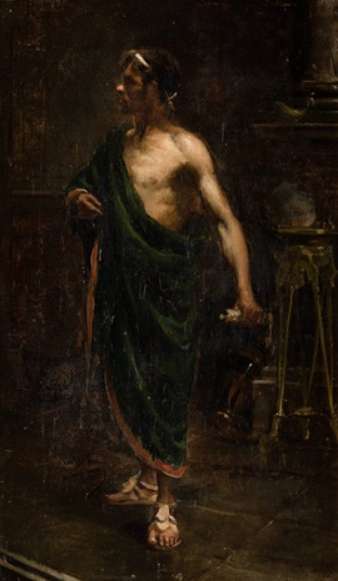 "Retrato de la tiple Isabel Brú (de cuerop entero)"