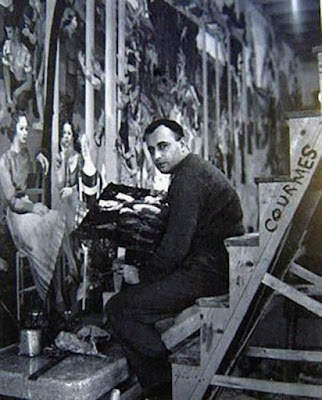 Alfred Courmes was a French painter born on 21 May 1896 in Bormes-Les-Mimosas, Cote d'Azur, France. Courmes was born into a comfortable family that demanded a conventionally-accepted career from him. However, as randomly as possible, Courmes found himself on the path of an artistic profession.
As a child battling constant health issues, Courmes often ended up hospitalized. As usual, Courmes was bedridden in a sanatorium, but this time, Roger de la Fresnaye, the famous painter, was in a neighboring ward. De la Fresnaye spent a lot of time with Courmes, teaching him how to paint. In 1927, Courmes left his hometown and moved to Ostend.
After two years studying the Flemish masters in Ostend, Courmes traveled to Paris, settled there, and continued to paint. Despite receiving criticism frequently for his style, Courmes won acclaim and awards for his works and earned patronage from reputable individuals. He participated in several exhibitions with the Societe Nationale des Beaux-Arts and the Salon des Tuileries. Courmes died on 8 January 1993 in Paris.
What was Alfred Courmes Known For?
Alfred Courmes was known for painting whimsical genres and figurative scenes. Courmes expressed his versatility through his experimentation with cubism and realism techniques, creating his works with oil paints and employing bright and intense colors. Courmes' paintings combine characters from various facets of life in perfect artistic harmony.
Who was Alfred Courmes Influenced By?
Alfred Courmes was influenced by Roger de la Fresnaye. De la Fresnaye taught Courmes to paint in the Cubist style for which he is renowned. Despite de la Fresnaye's towering influence, Courmes learned realist techniques and applied them to his work.
What Art Movement was Alfred Courmes Associated With?
Alfred Courmes was associated with the Realism and Cubism art movements.
Alfred Courmes Artwork
Below are some of the artworks of Alfred Courmes
Bicycling Couple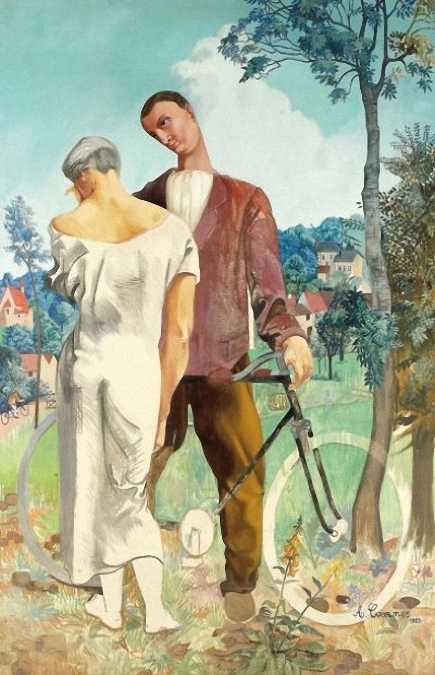 Meal in the fields
Unknown title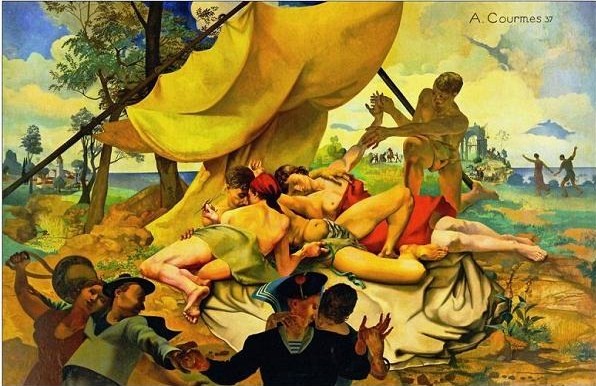 The Canal Saint-Martin
Unknown title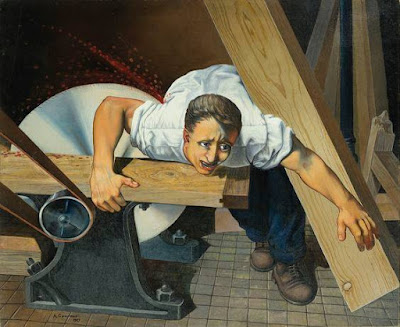 Unknown title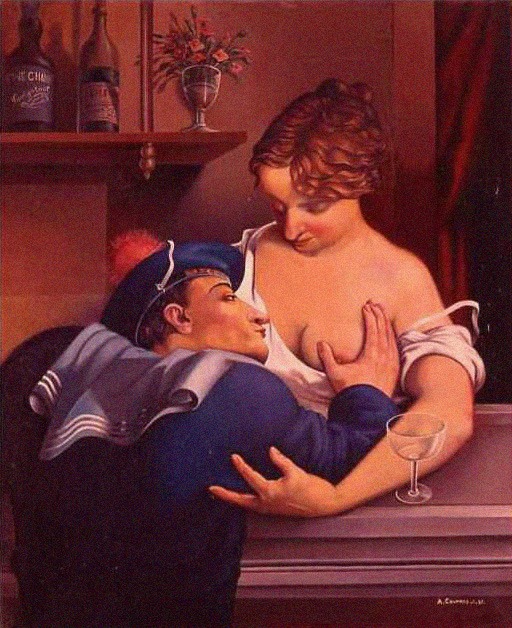 Unknown title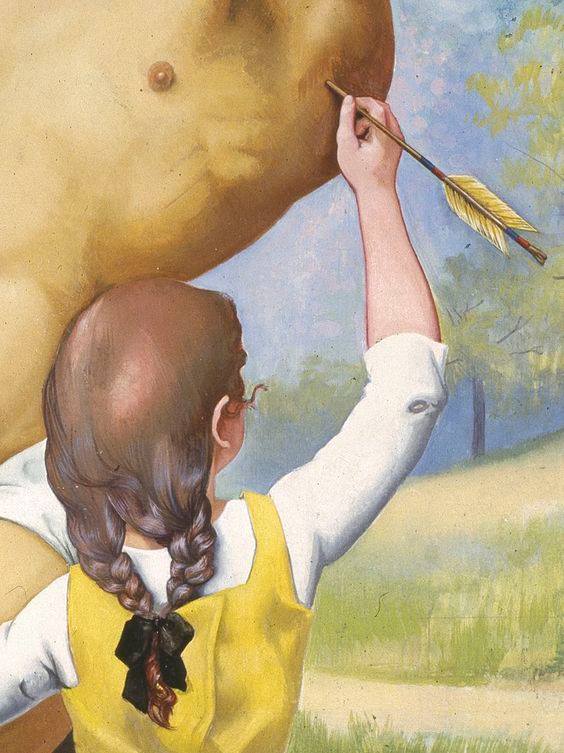 Unknown title
On the Balcony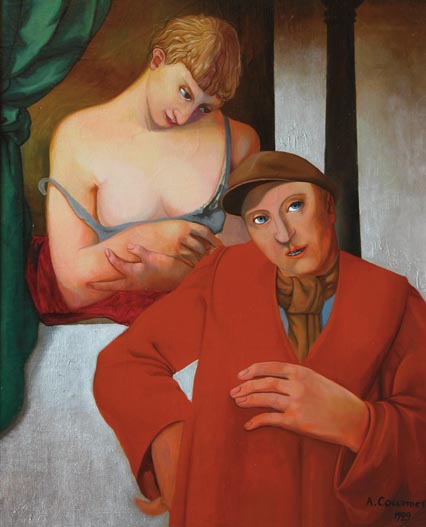 Ostend, Day After Carnival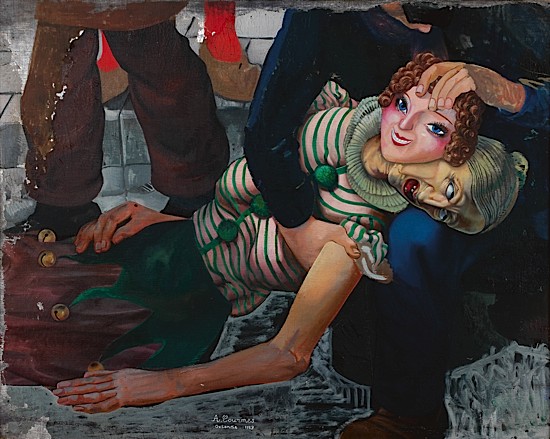 Portrait of Miss Courmes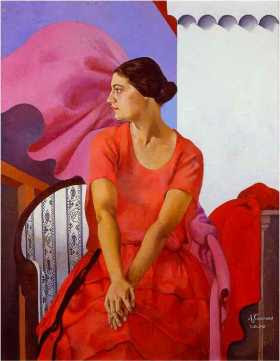 Portrait of Nicole Wagner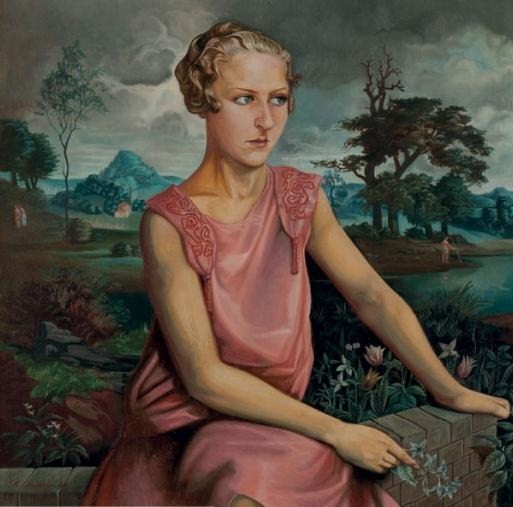 Portrait of Peggy Guggenheim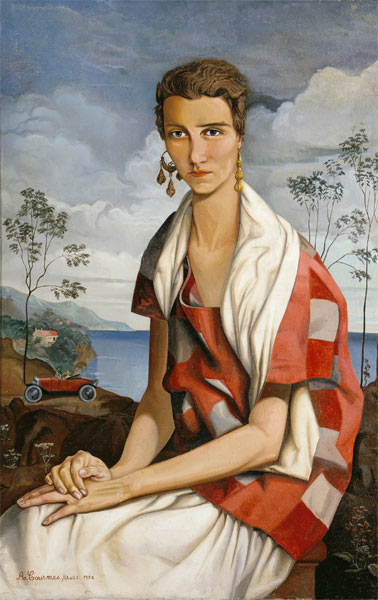 The Couple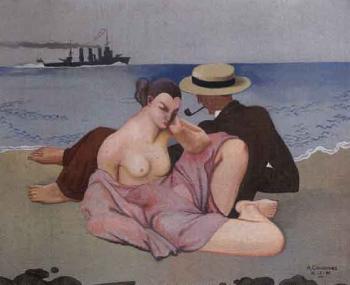 The Fruit Merchant