Ignacio Zuloaga was a Spanish painter born on 26 July 1870 in Eibar, Spain. Ignacio started teaching himself to paint by recreating the works of old masters in the Prado Museum. At 20, he started shuffling between Paris and Spain, associating with famous painters and studying to improve his ability.
In 1892, Zuloaga traveled to Andalusia in Spain. Intrigued by the region's culture and folklore, he settled on a choice of subject matter. Ignacio exhibited regularly and submitted entries for several expositions. In 1899, Zuloaga started gaining international recognition when the French government purchased one of his paintings for the Luxembourg Museum in Paris.
He continued painting and exhibiting widely at the Venice Biennale, New York, and the Barcelona International Exhibition. Zuloaga settled in Spain in 1924, living there until his death on 31 October 1945 in Madrid. Zuloaga won the painting grand prize at the 1938 Venice Biennale.
What was Ignacio Zuloaga Known For?
Ignacio Zuloaga was known famously for painting theatrical genre scenes of Spanish folklore and cultural figures. Zuloaga initially painted portraits but switched to genre painting after he visited Andalusia and got influenced by Spanish culture and folklore. Bullfighters and flamenco dancers were some of the subjects of his paintings, created in dark earthly colors.
Who was Ignacio Zuloaga Influenced By?
Ignacio Zuloaga was influenced by Spanish masters, such as Diego Velazquez, Barthelome Murillo, Francisco de Goya, and El Greco. Zuloaga's theme and color application show similarities to the works of Velazquez, Murillo, de Goya, and El Greco, who painted cultural themes in muted color tones.
What Art Movement was Ignacio Zuloaga Associated With?
Ignacio Zuloaga was associated with the Realism art movement.
Ignacio Zuloaga Artwork
Below are some of the artworks of Ignacio Zuloaga
An Elegant Lady Fanning Herself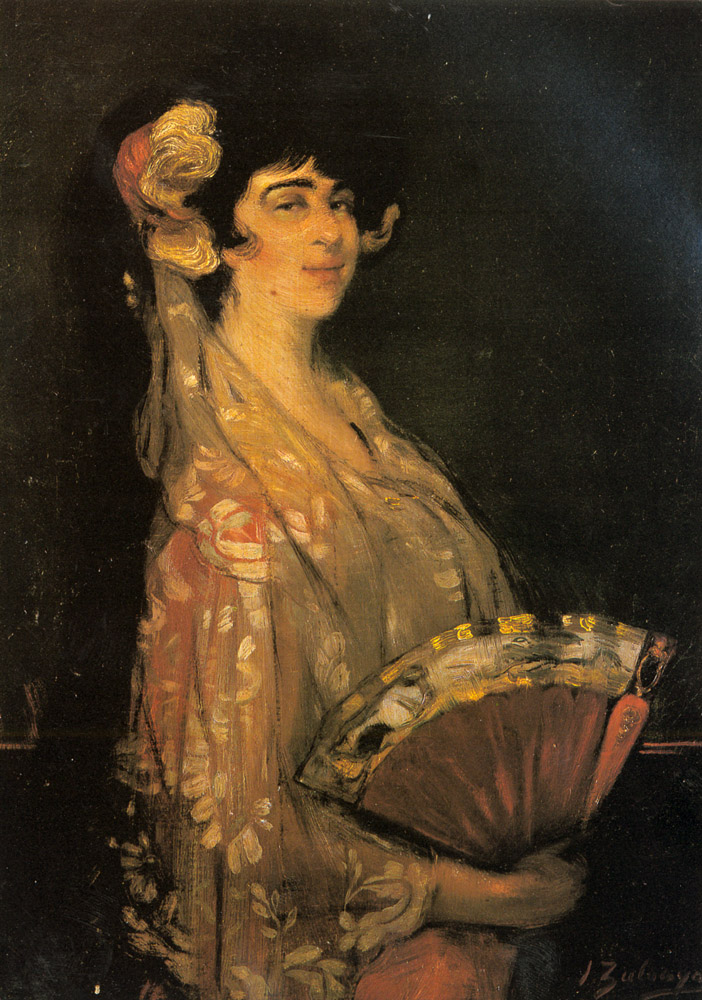 Candida in Yellow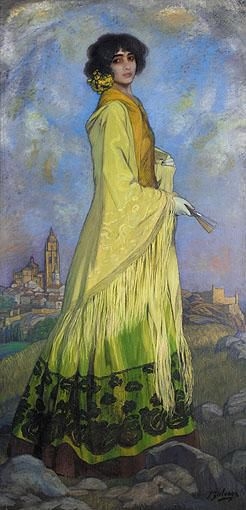 Celestina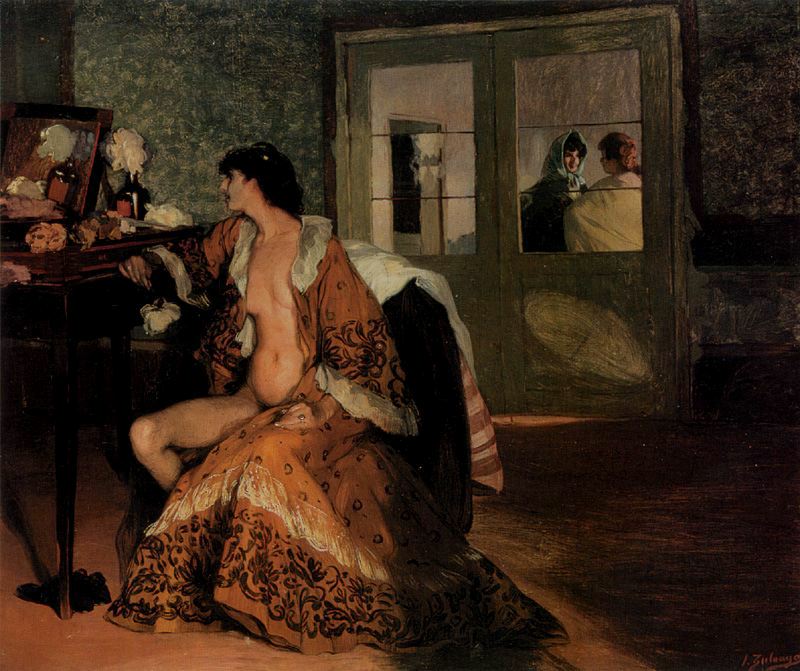 Gypsy Dance on the Terrace
In Saint Cloud
Lolita Reclining in a Blue Shawl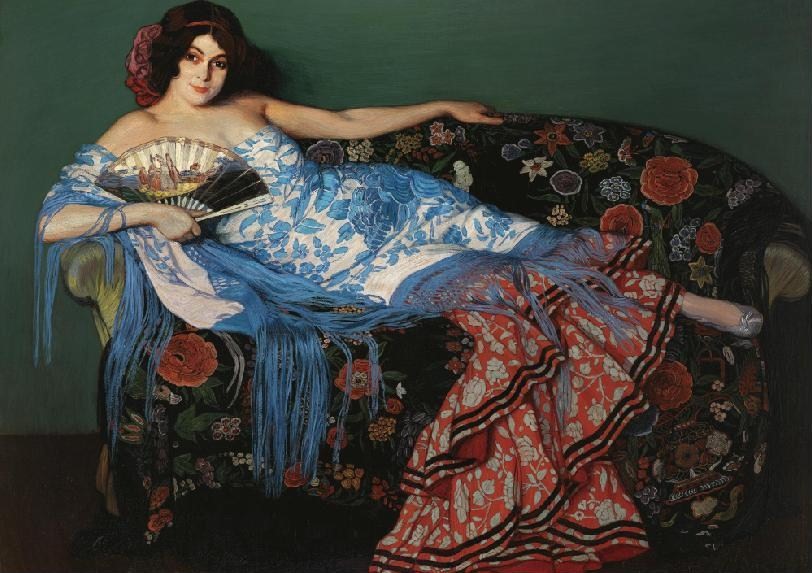 Mercedes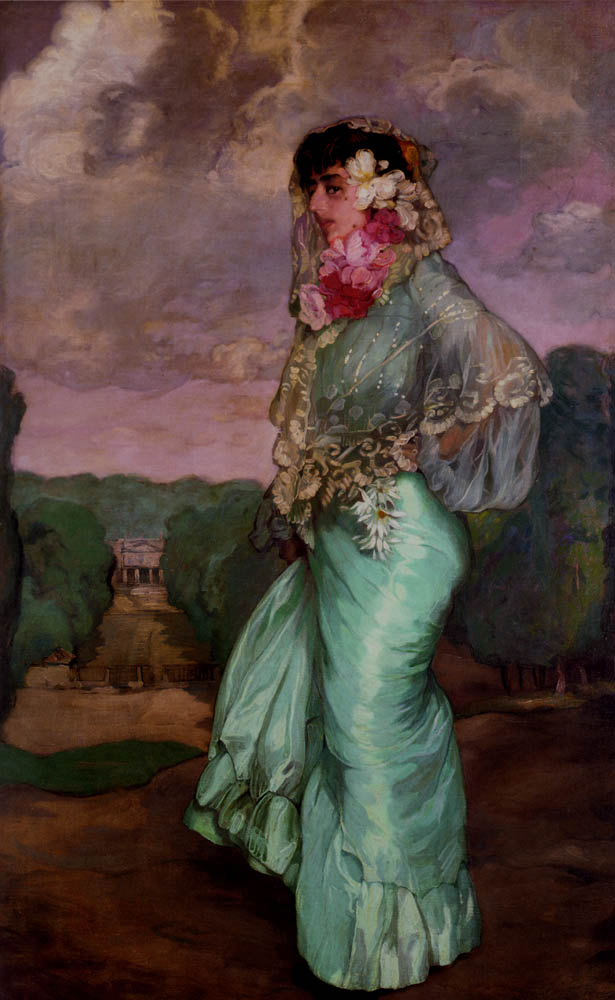 Nude in Mantilla with a Carnation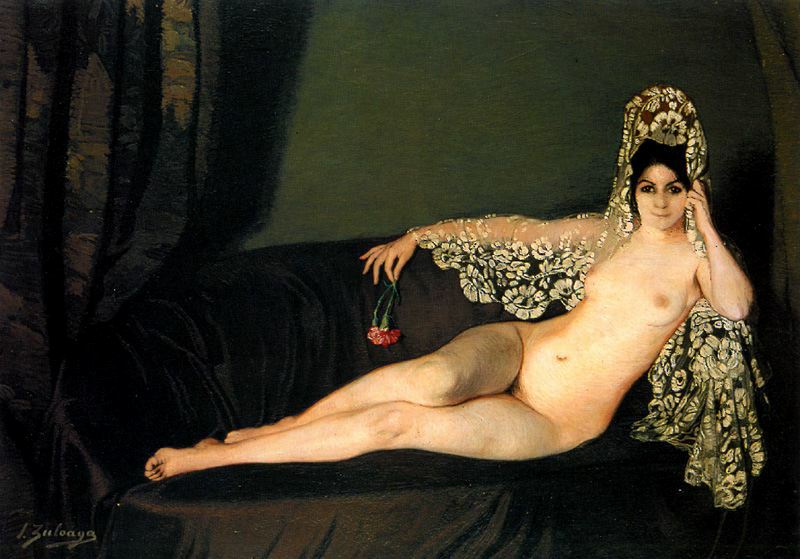 On the Balcony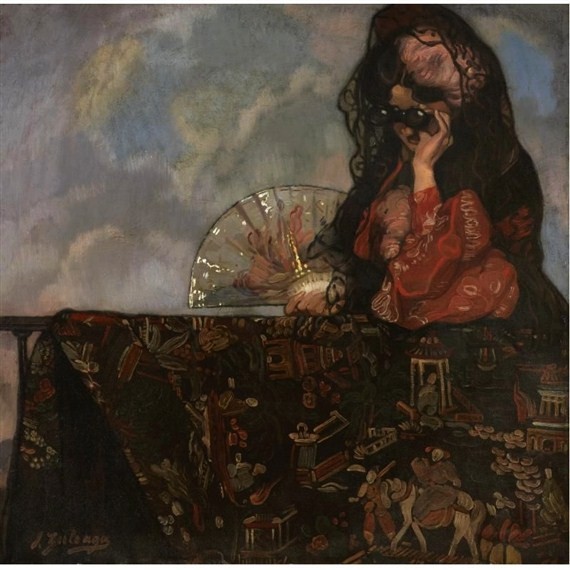 Portrait of Senora Atucha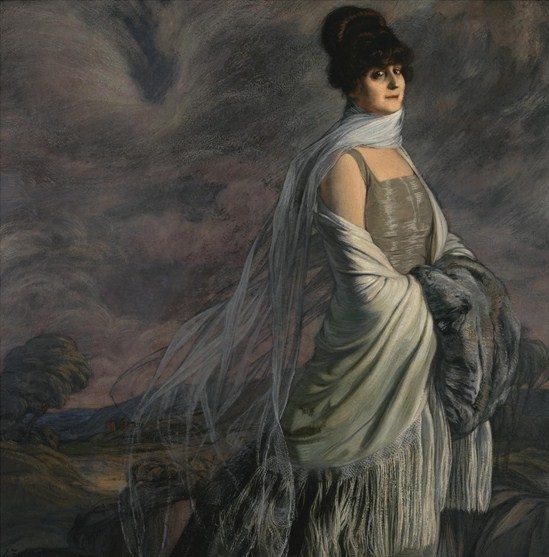 Reclining Maja with Blue and Gold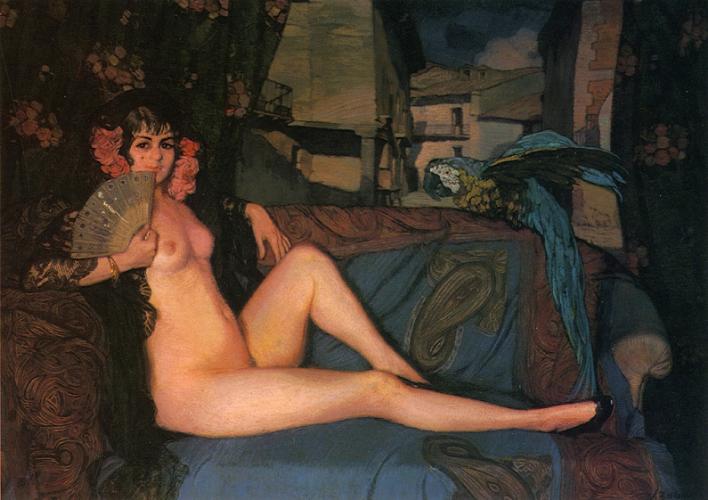 Surprise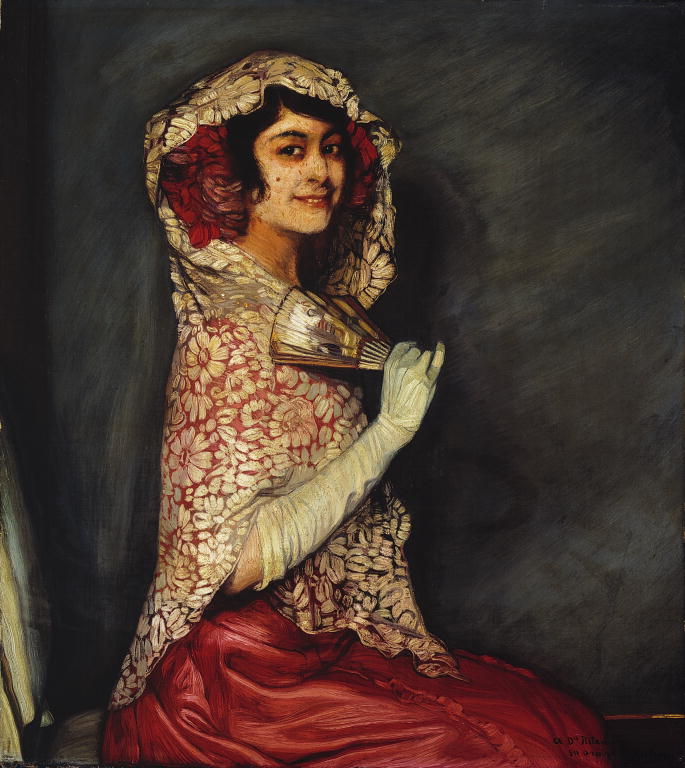 The Amazon
The Brunette with White Shawl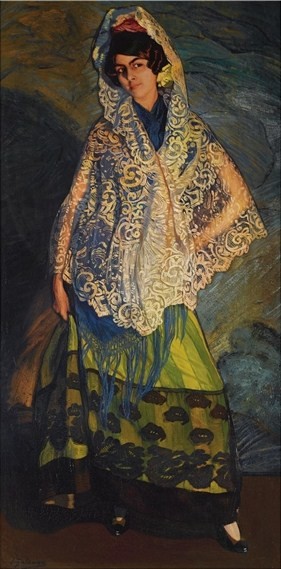 The Dwarf Dona Mercedes