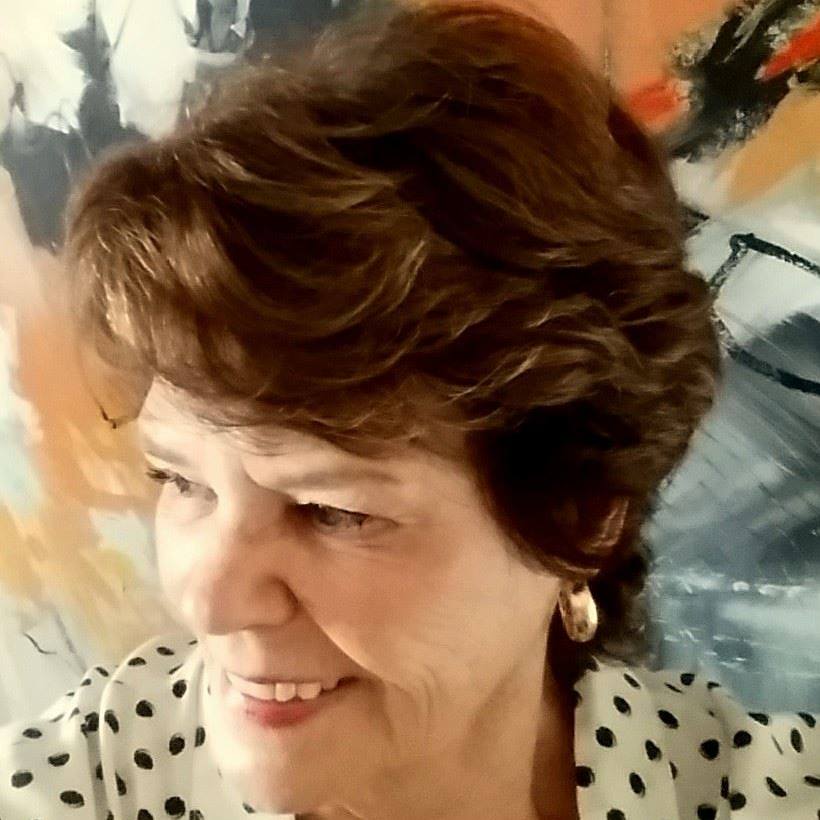 Jinnie May is an American watercolor painter known for her realistic paintings. Jinnie has had an interest and passion for art since childhood but it was sidelined due to her making a career in a different field. After she retired from the pharmaceutical sector in 2000, she revived her desire to become an artist, taking a watercolor class with Canadian artist Bryan Atyeo.
Jinnie, since then, has taken many art classes and read various books to develop her craft. She has studied under renowned art teachers such as Toni Chaplin, Frank Webb, Serge Hollerbach, and Alvaro Castagnet. Jinnie is well-traveled, and her trips around Europe and the United States inspire her choice of subject matter. She exhibited for the first time in 2004.
Jinnie May is a member of prestigious art associations in America and the current president of the New Jersey Watercolor Society. She won the Award of Excellence of the Essex Water Color Club in February 2013, among many other awards in her illustrious career. Jinnie May is still actively creating watercolor masterpieces from her studio in Randolph, New Jersey.
What is Jinnie May Known For?
Jinnie May is known for her abstract watercolor paintings of landscapes, city views, and buildings. The buildings in Jinnie's paintings appear askew, a deliberate act of the painter to create a fanciful and distinct appearance. Jinnie creates her paintings using bold colors and thick brushstrokes with watercolor and sometimes oil and acrylics.
Who Was Jinnie May Influenced By?
Jinnie May was influenced by the California watercolor artists of the 1950s like Arthur Beaumont, Atsushi Kikuchi, Crandall Norton, and Frank Ackerman. These artists inspired Jinnie's watercolor landscape paintings. Jinnie is said to have studied the works of the 1950s artists in developing her style.
What Art Movement is Jinnie May Associated With?
Jinnie May is associated with the Abstract art movement.
Jinnie May Artwork
Below are some of Jinnie May's artworks
A Walk In The Park – Sorrento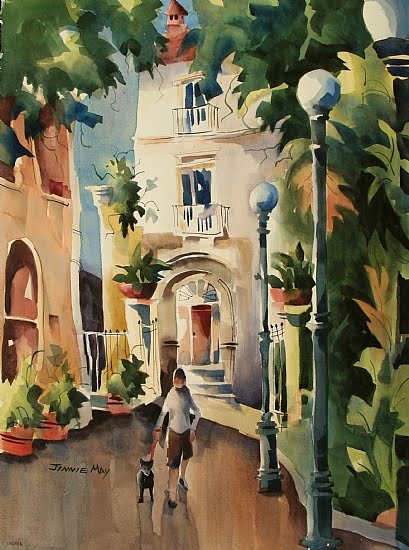 Agia Ekaterini Church, Athens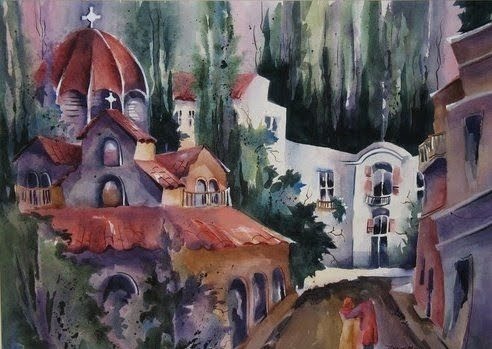 Along The Tracks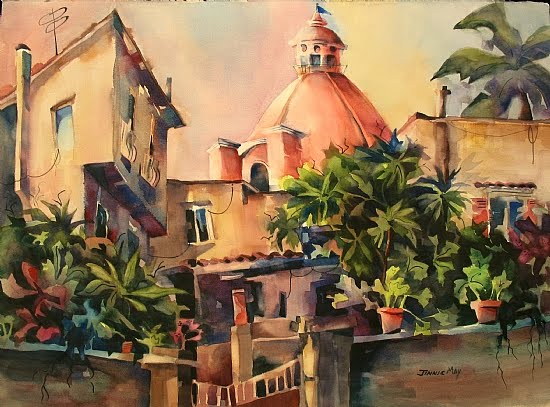 Amalfi Coast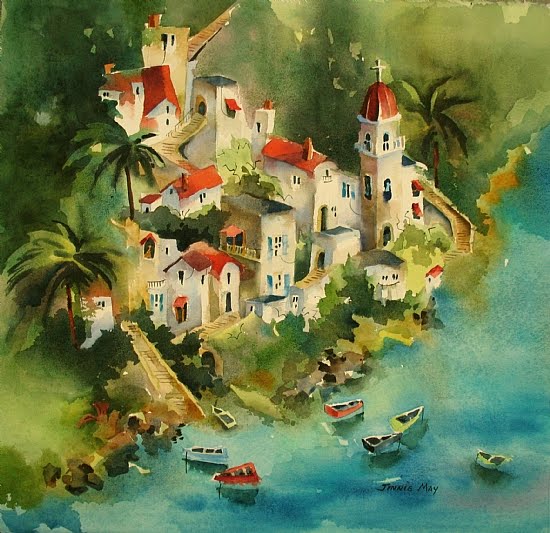 Amalfi Gossip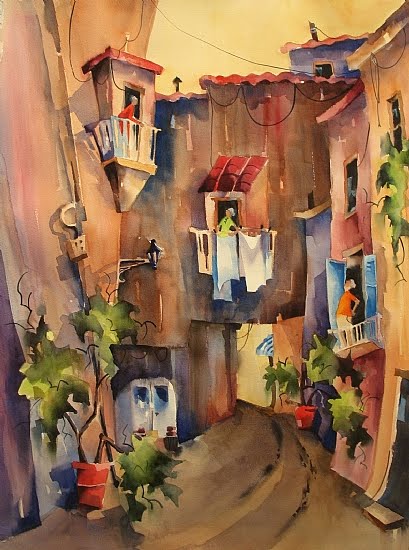 Clock Tower Sintra, Portugal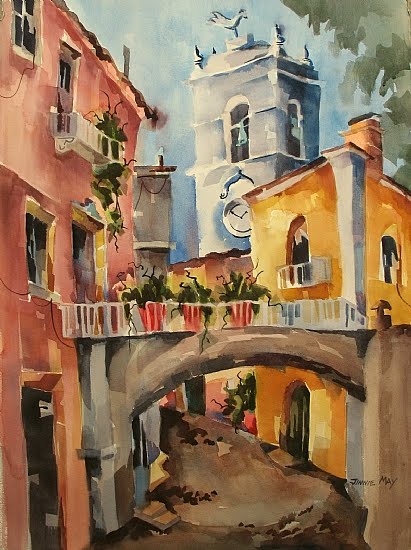 Clock Tower Capri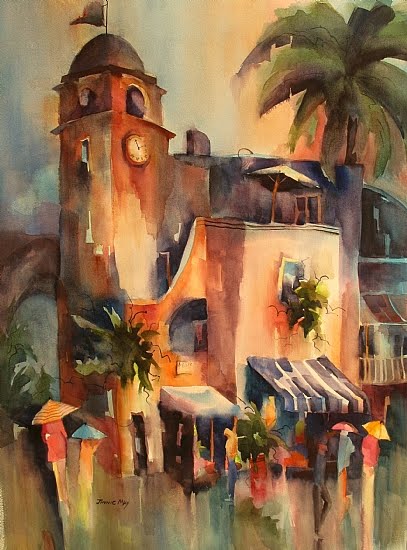 French Light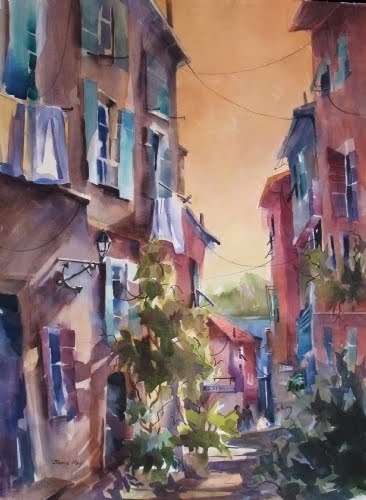 Night Life – Sorrento
Obidos Rooftops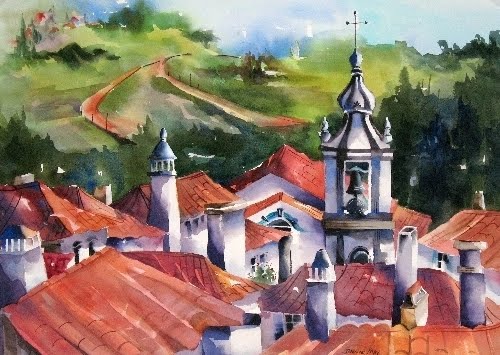 Once Royalty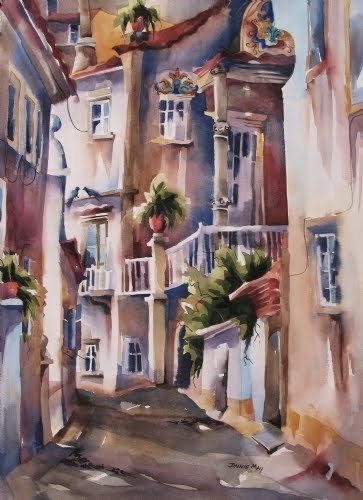 Pigeons Admiring The Tile Work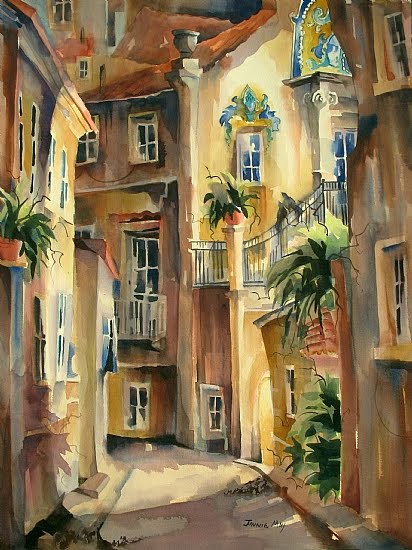 Rue de May – St.Paul de Vence
San Gennaro Amalfi Coast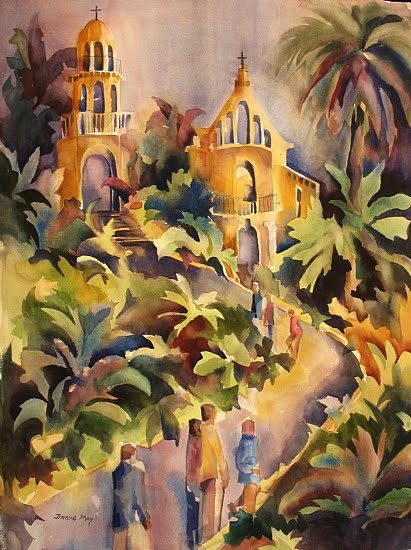 Sorrento Arch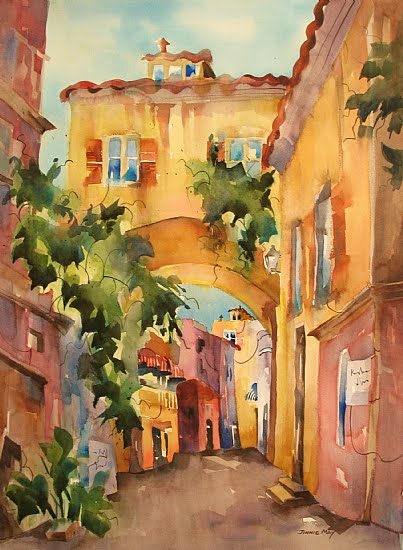 The Cat's Alley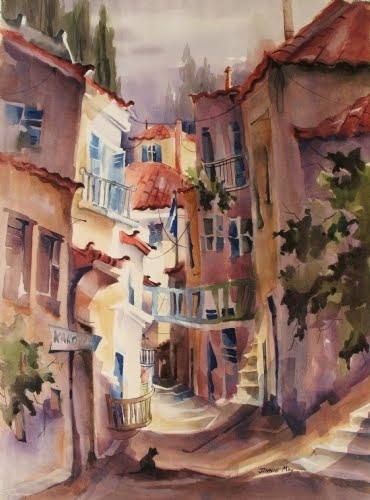 The Potted Shortcut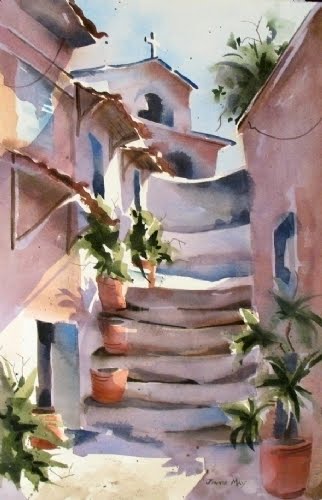 Versuvius Looming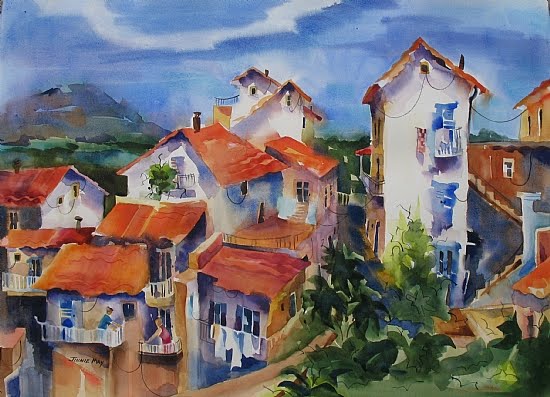 Views from the Balcony – Sintra