Daniel Garber was an American painter born on 11 April 1880 in North Manchester, Indiana. In 1897, he enrolled at the Art Academy of Cincinnati, studying under Vincent Nowotny. Garber moved to Philadelphia in 1899 and attended Darby School summer lessons before entering the Pennsylvania Academy of Fine Arts, where he studied under William Merritt Chase.
Garber traveled to Europe for independent studies in 1905 after winning a scholarship from the Academy. In Europe, he painted brightly-colored landscapes depicting rural areas, which were part of exhibitions at the Paris Salon. In 1907, Garber returned to Philadelphia and gave art instructions at the Philadelphia School of Design for Women.
After winning acclaim and recognition for his landscapes, Garber started teaching at the Pennsylvania Academy and taught there for over four decades. Garber was one of the leading exponents of the New Hope School and won several awards and honors throughout his illustrious career. He died on 5 July 1958 n Cuttalosa, Pennsylvania.
What was Daniel Garber Known For?
Daniel Garber was known for painting landscapes of the Pennsylvania and New Jersey countryside. Garber painted on large-sized canvases and was renowned for his generous use of color and thin brush strokes. In addition to painting, Garber was a master etcher, and decorated instructor.
Who was Daniel Garber Influenced By?
Daniel Garber was influenced by William Merritt Chase and Julian Alden Weir. As a student of these artists at the Pennsylvania Academy, Garber learned the Impressionist techniques of painting landscapes and adopted them in developing his style. The influence of Chase and Wier is evident in Daniel's use of bright and intense colors.
What Art Movement was Daniel Garber Associated With?
Daniel Garber was associated with the Impressionism art movement.
Daniel Garber Artwork
Below are some of the artworks of Daniel Garber
New Hope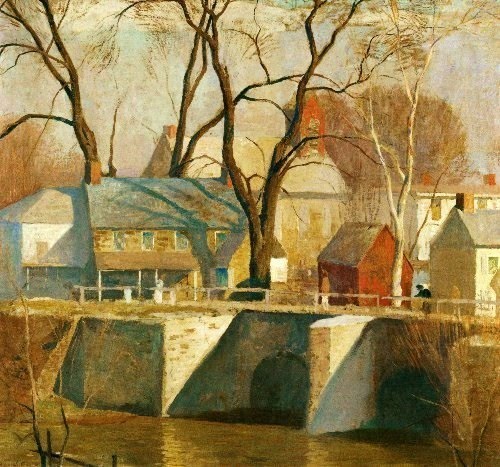 Cherry Blossoms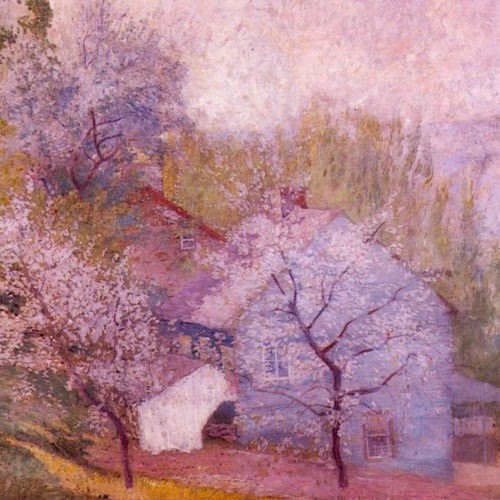 Corn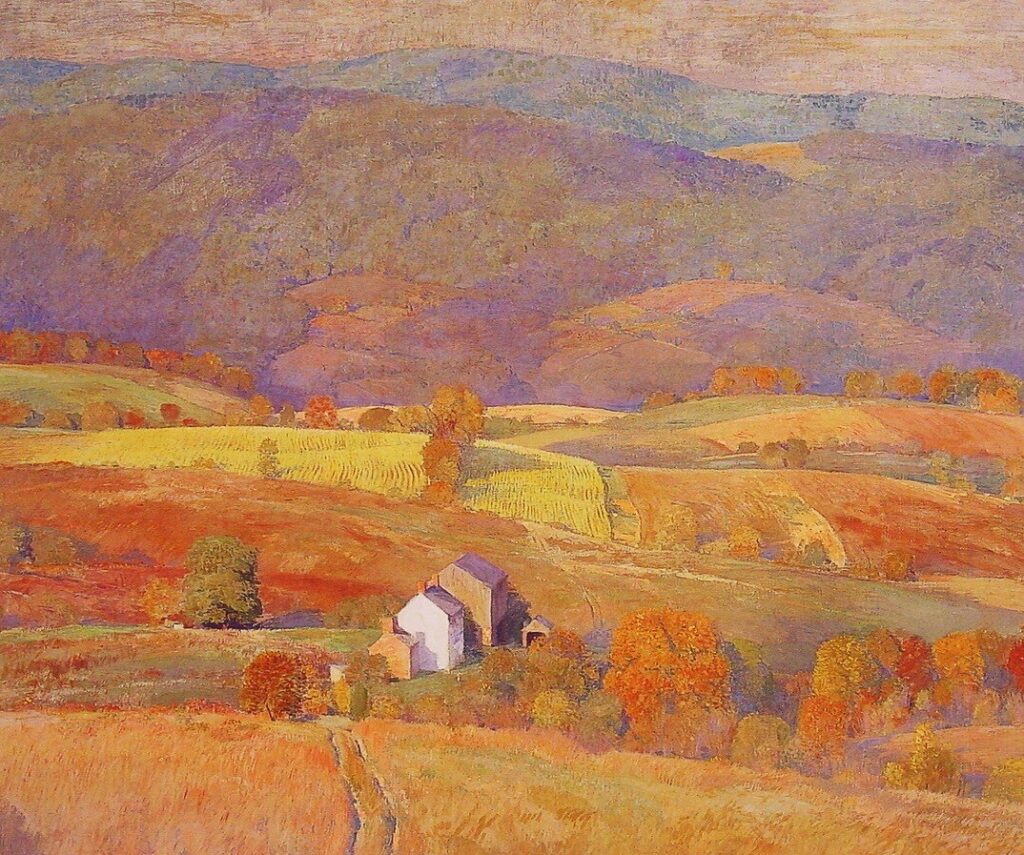 Country Neighbors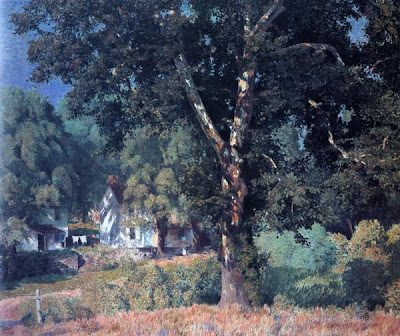 Day in June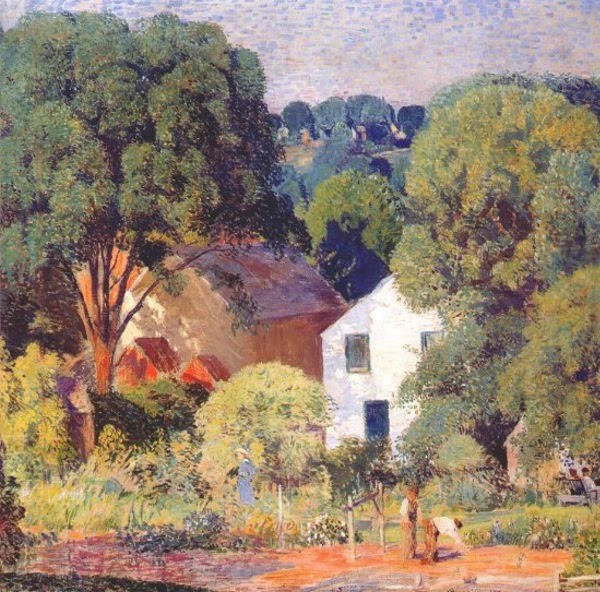 Elm Stems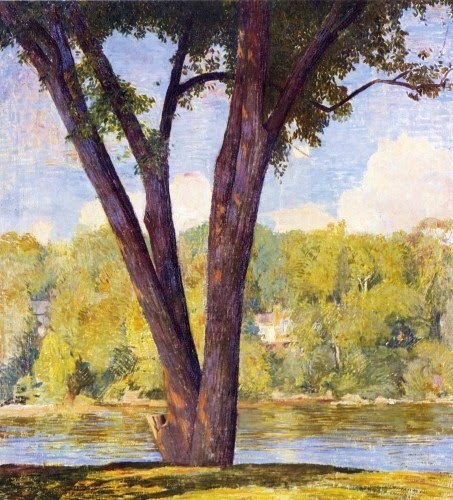 Fisherman's Hut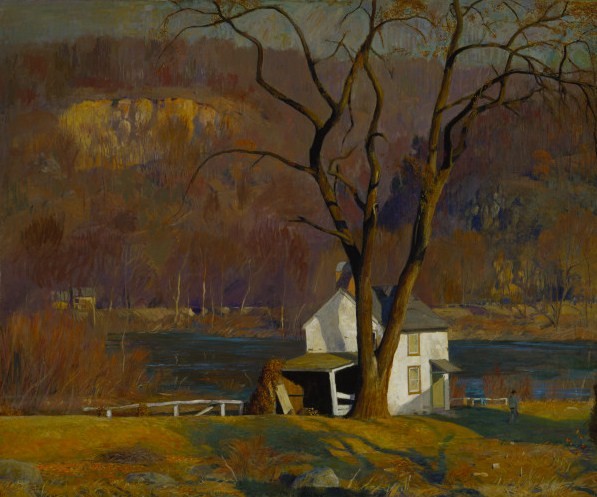 From Goat Hill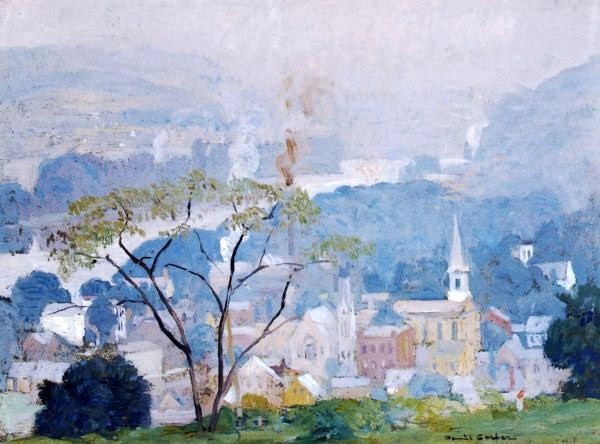 Geddes Run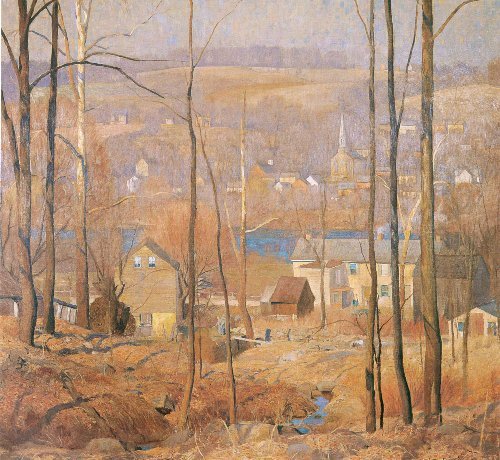 Landing at Bloomsbury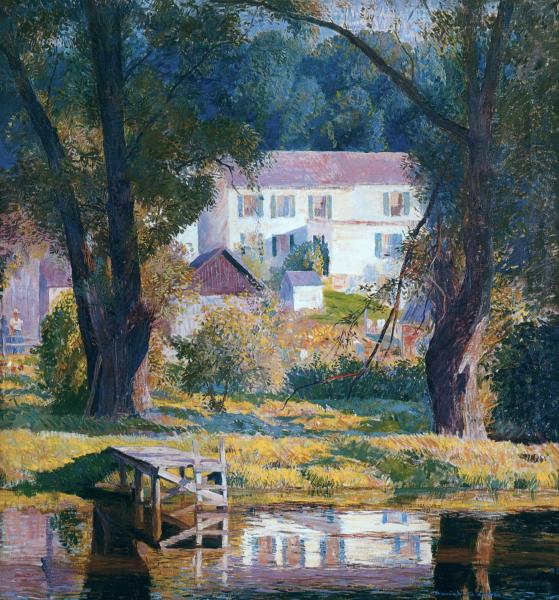 Late Afternoon, September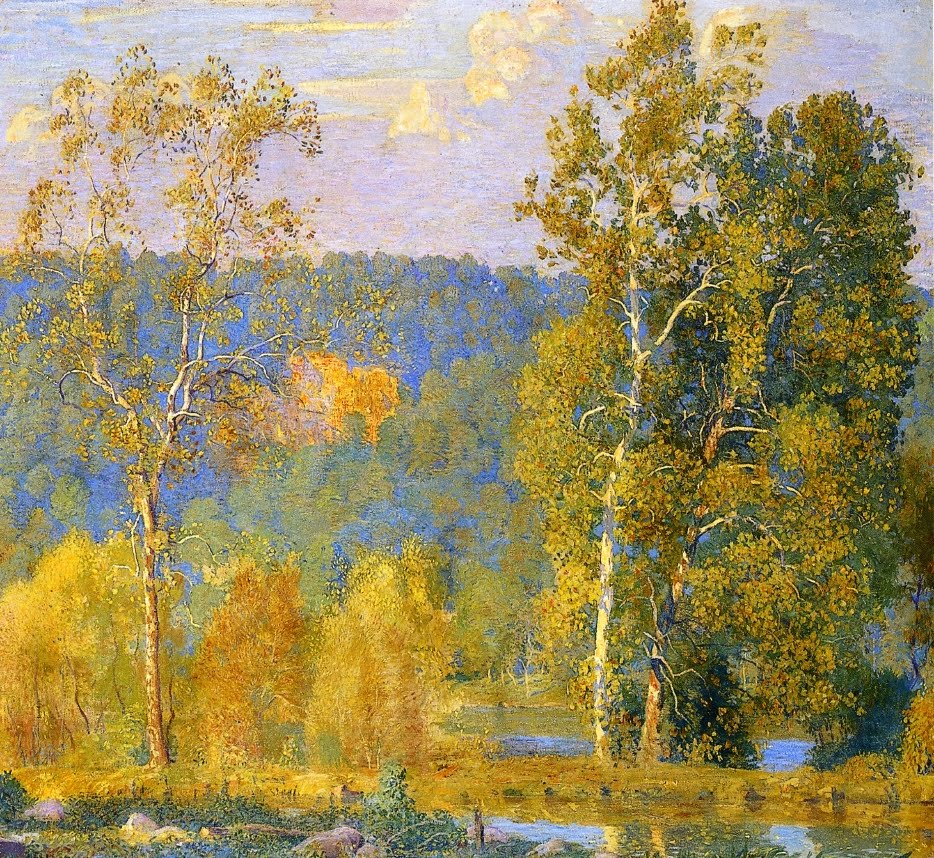 May Day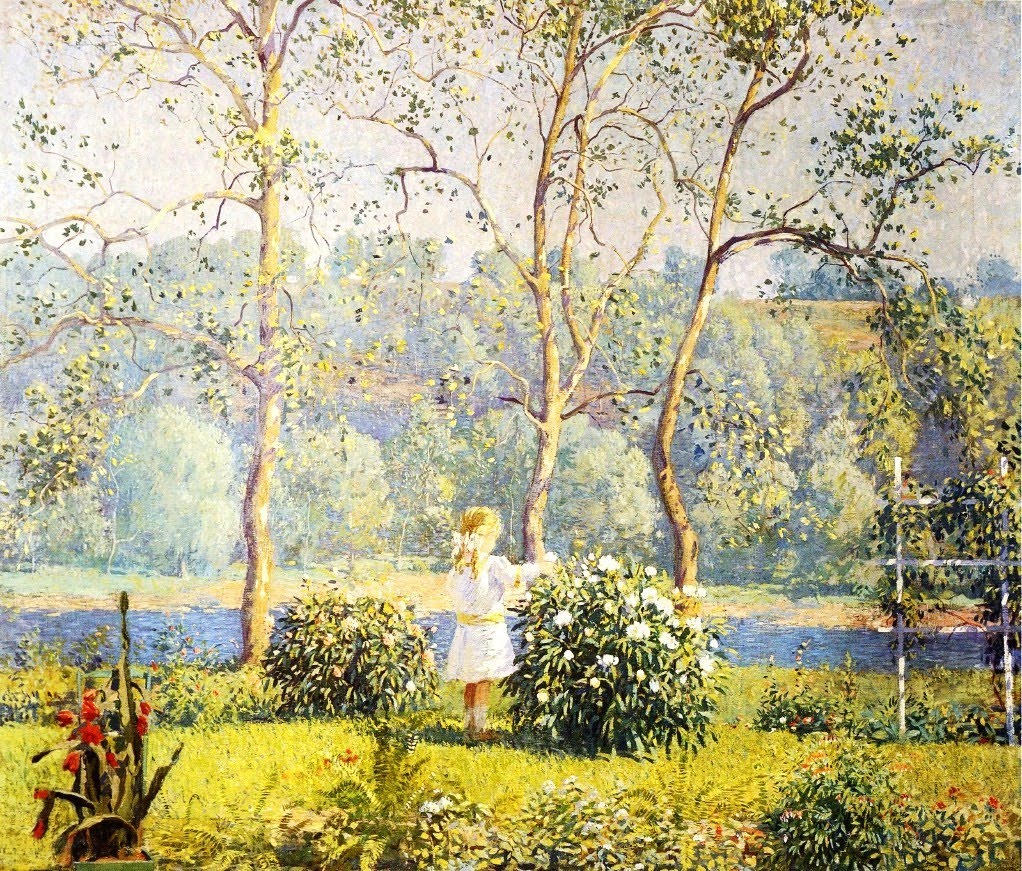 Mechanic Street Newhope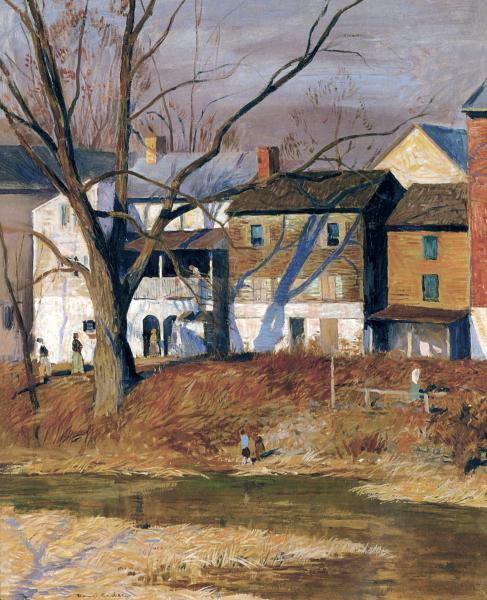 Old Willows Springtime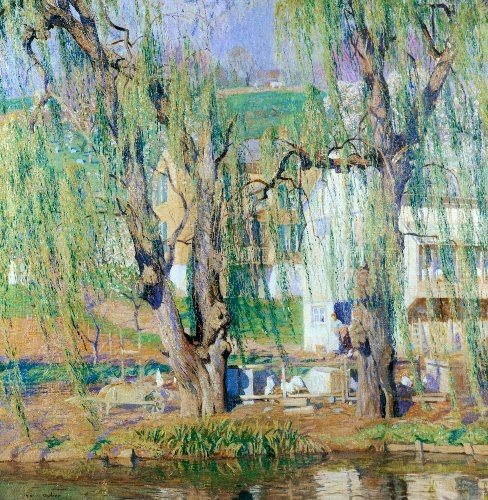 Pear Tree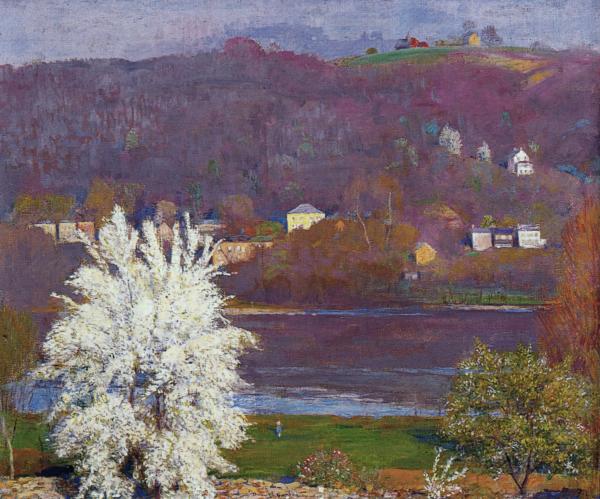 Reflections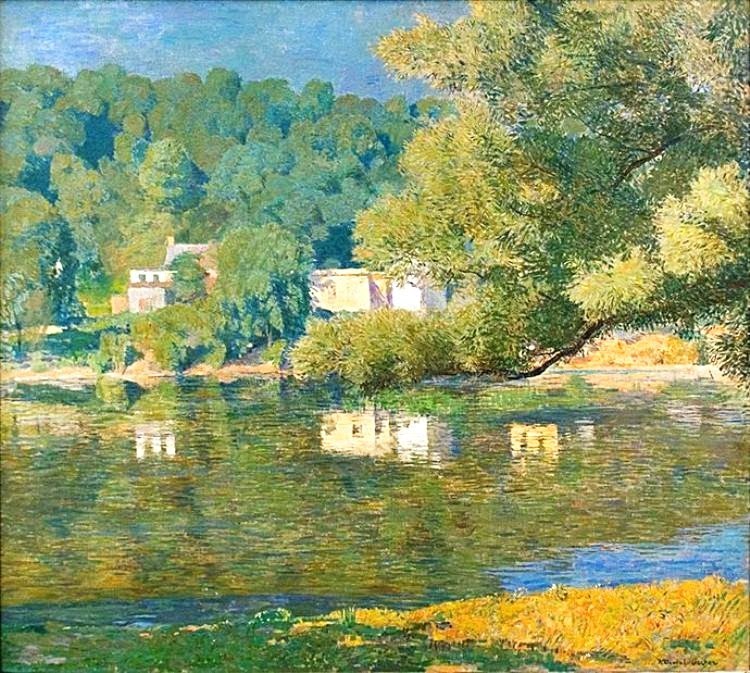 Small Delaware Water Gap
Spring Valley In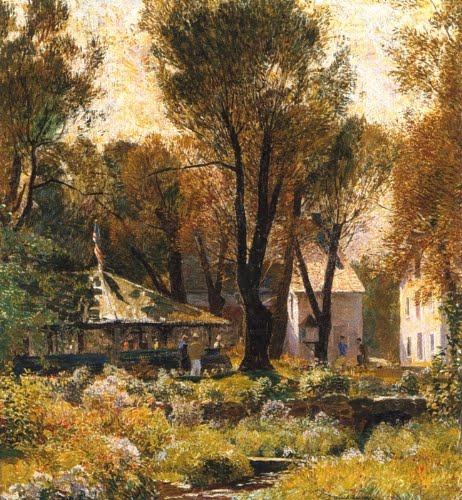 Springtime in the Village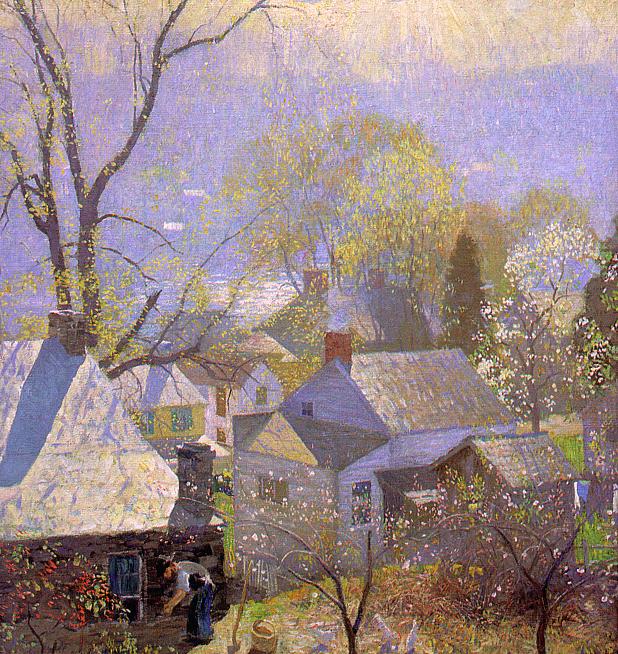 Springtime Byrum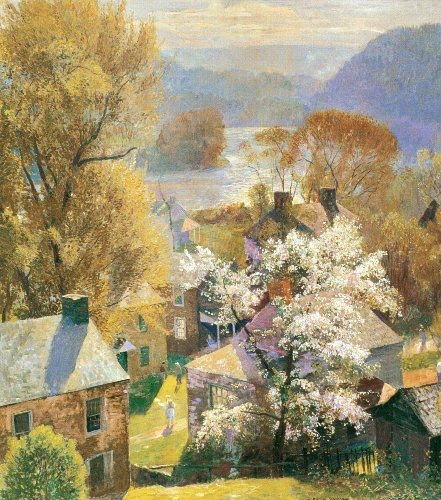 The old Mill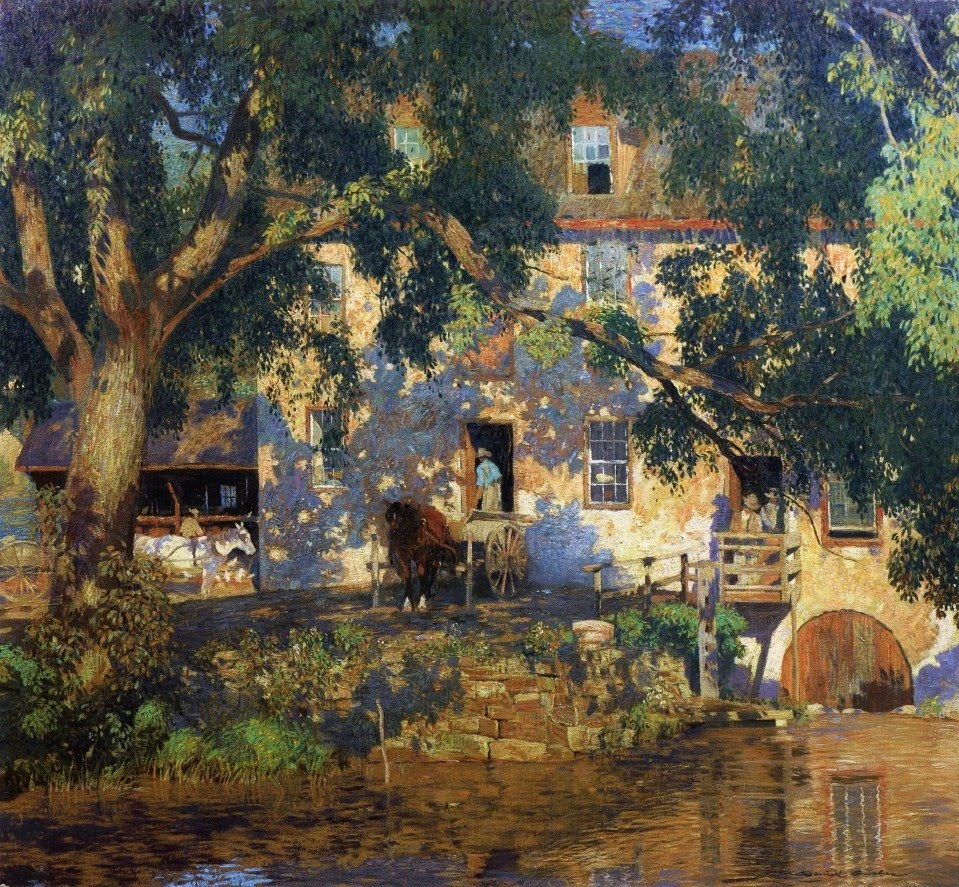 Tohickon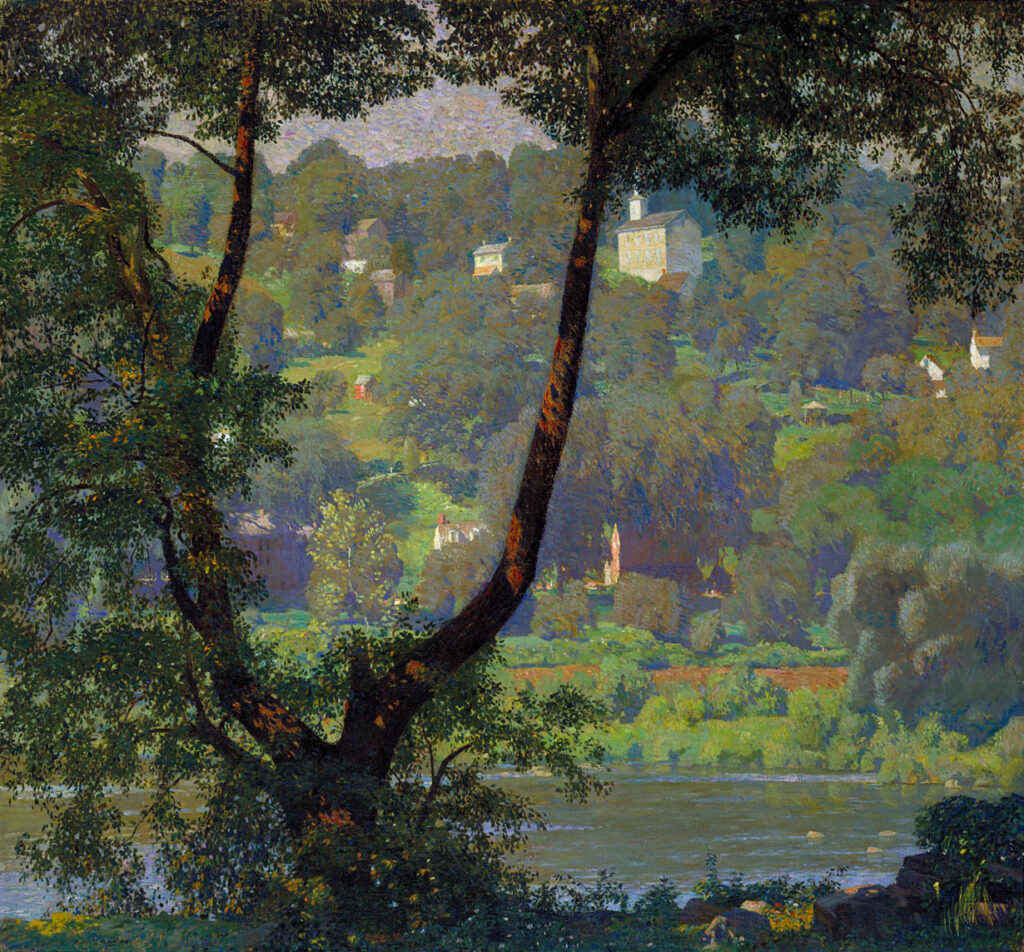 Tohickon Bridge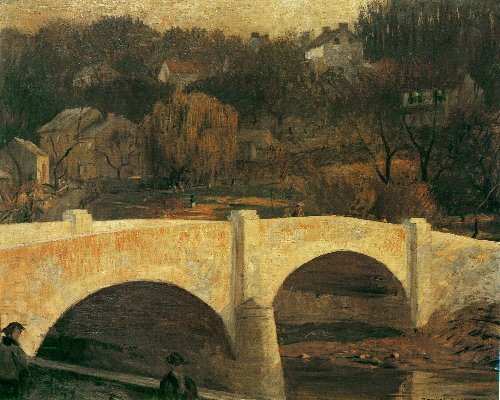 Towering Trees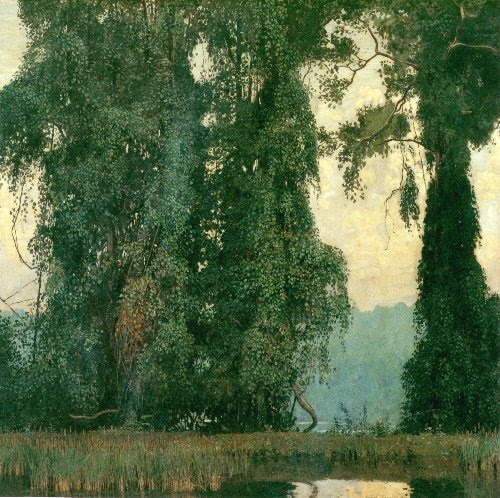 Windblown Hillows